It all starts with you – what you think you become. We all want to get the most out of ourselves – to achieve more and to be more, but sometimes there are obstacles on the road – one of which is the fear that you cannot do more and better.
Unleash the Power Within is an event held by Tony Robbins designed specifically to help individuals break the limitations that they have and start using the forces that they have within themselves to reach the life that they want to live.
Since we want our employees to live the life that they want and to be the best version of themselves, last year we sent one group to visit this event (Read more about it here: IW Crew on Unleash the Power Within), and this year we repeated the same. A group of five ⋮IW employees were part of the event Unleash the Power Within in Miami. Almost 14 000 people, from 86 different countries made it a life-changing event they will remember forever. But don't take our word for it read more about their experience in the interview below.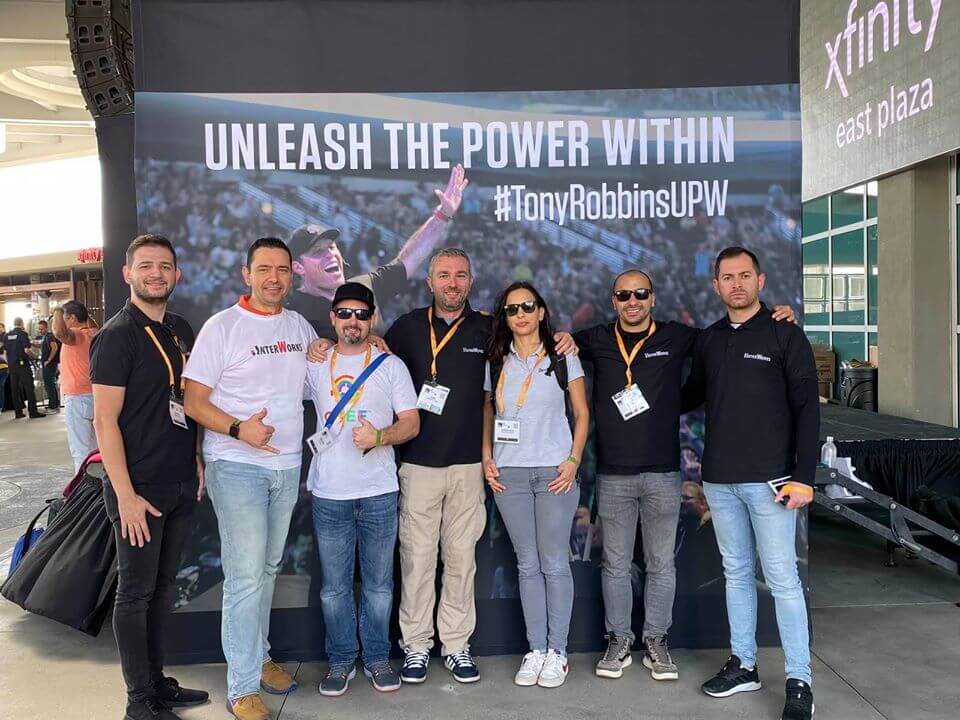 Blagojche Rajchinoski :
Visiting Miami sounds pretty tempting, especially when your visit includes the presence at 'Unleash The Power Within', an event organized by Tony Robbins. The organization was fantastic and we learned a number of things that can improve our personal and professional growth but also, we met a lot of successful and interesting people and we've heard their point of view on life and carrier.
Last but not least, I want to mention that as an ⋮IW's team we functioned perfectly and we had a lot of fun there.
Long story short it was a fantastic experience!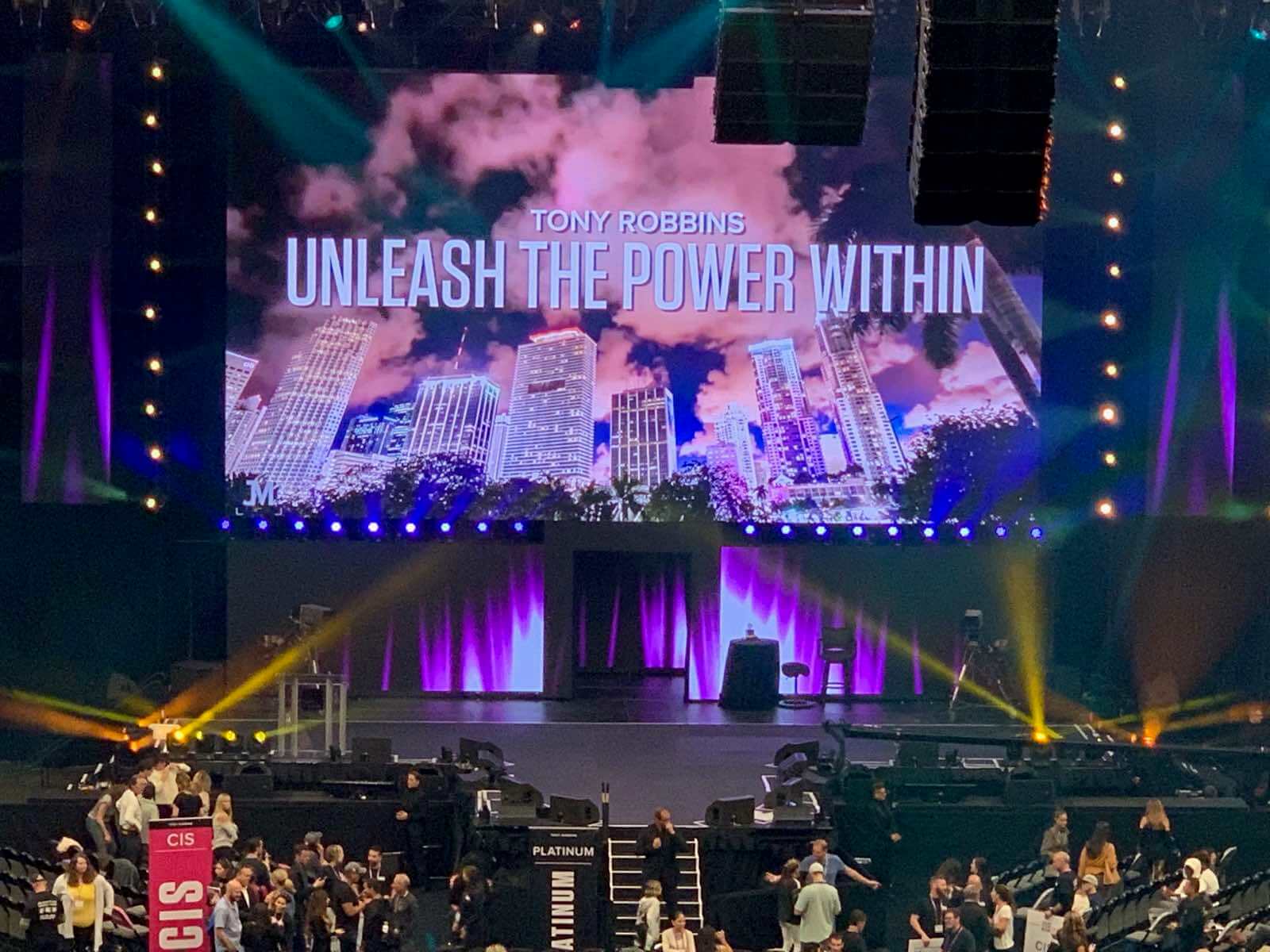 Emanuela Srbinovska:
Life will never be the same again – is the motto of every one of us who attended the UPW event with Tony Robbins. The energy of Tony Robbins is beyond the limits, he really does have this gift and made the whole arena to feel the love and the power. During the 4 days, we were part of an incredible group of 14 000 people, with each one of us completely focused on improving ourselves, celebrating, jumping, dancing, walking on fire. It was really an amazing and transformational experience, a lifechanging one for all aspects, personally and professionally. I highly recommend it?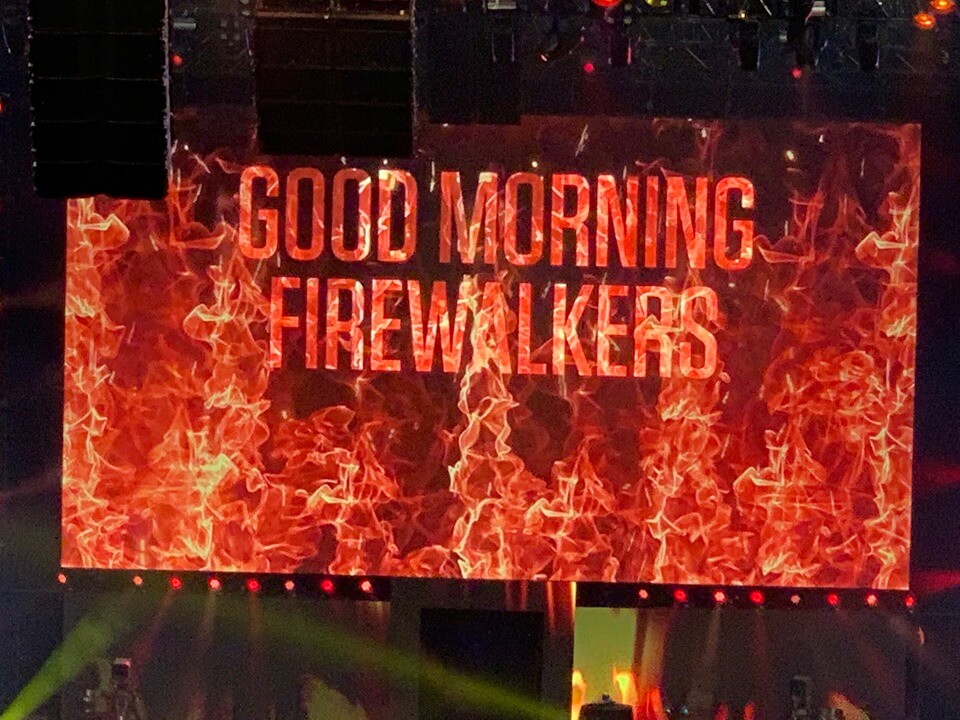 Darko Velkov:
It was defiantly a once in a lifetime experience not just because it was in Miami (it was always my dream to visit Miami) but the energy that we absorbed during the UPW event can't be compared to anything else. 14k people were dancing and jumping sometimes for more than 12h and all with one goal, to have a better and happier life. I am proud and happy to say that the event changed my life. Obstacles and barriers exist only in our head if we set our mind to the correct path we can achieve anything. Two weeks ago, I walked on fire, something that I thought I cannot do it and that it was impossible.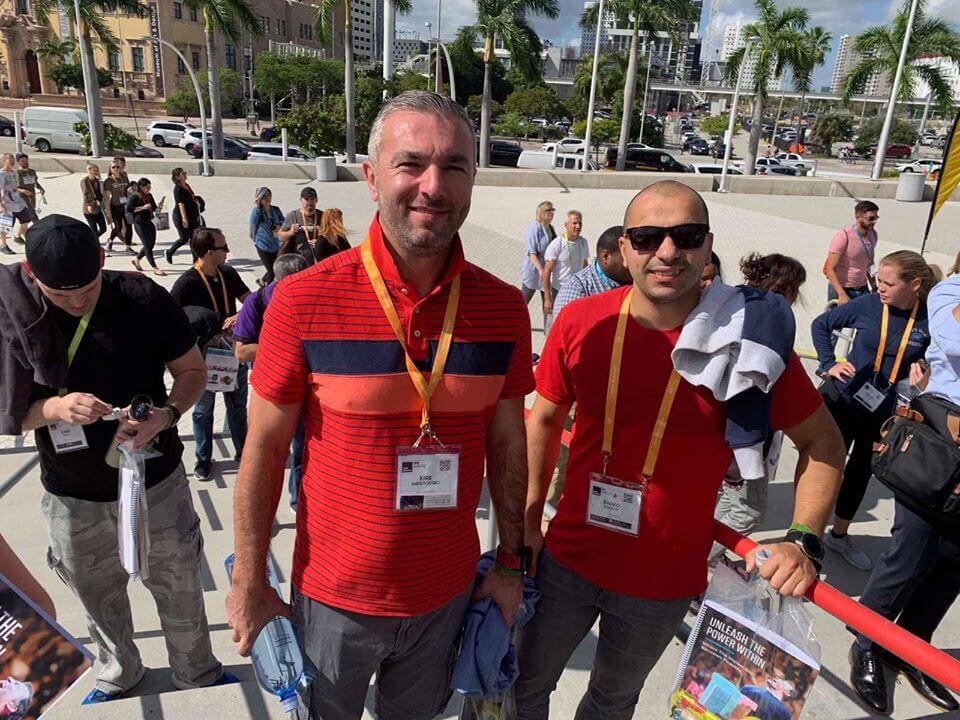 Marko Gichevski:
My first travel to the USA will be something that I will never forget. Being part of the group of wonderful people like Aleks, Kire, Blagojche, Darko, Emanuela and Greg and to attend the UPW event in Miami where he and his followers/teachers made a spectacular show is something worth seeing at least once in a lifetime. I have never in my life seen someone like Tony, with so much energy and so much positive thinking and an ability to make 14.000 people stay and participate in the event for more than 15 hours in one day – it's a feeling like you are in a concert on your favorite band or a football championship but ten times better ?. We have learned so many new things, lessons, how to think positive and most importantly to know our outcome because if we know what we want, then everything is possible. To bring the excitement on a higher level and to prove that we can do absolutely anything, he made us walk actually on fire.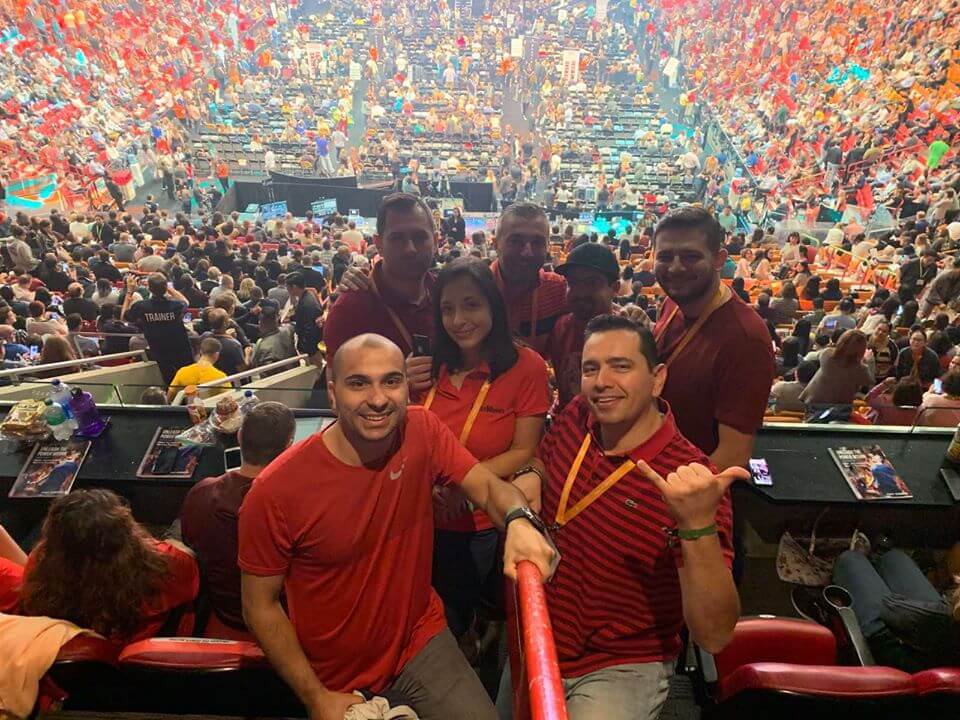 Kire Hristovski :
Tony Robbins, UPW – Unleash the Power Within. 14.000 people, 86 countries, 6 languages. An event that can change your life. But change doesn't just happen by being present at the event. Only if you wish to and only if you allow change to happen. Changing things that are your limitations. Tony motivates and helps people with their personal growth path and professional transformation. Being on UPW means that you agree and decide to change your life for the better. Turn fear into power, dreams into reality, and start becoming a better individual. Overcome the unconscious fears that are holding you back. Once you start doing what you thought was impossible, as fire walking, you'll conquer the other fires of your life with ease. Understanding that all people are the same and that we all have the same problems and limiting beliefs is something unbelievable like the examples shown there.
Visit Tony again? Of course.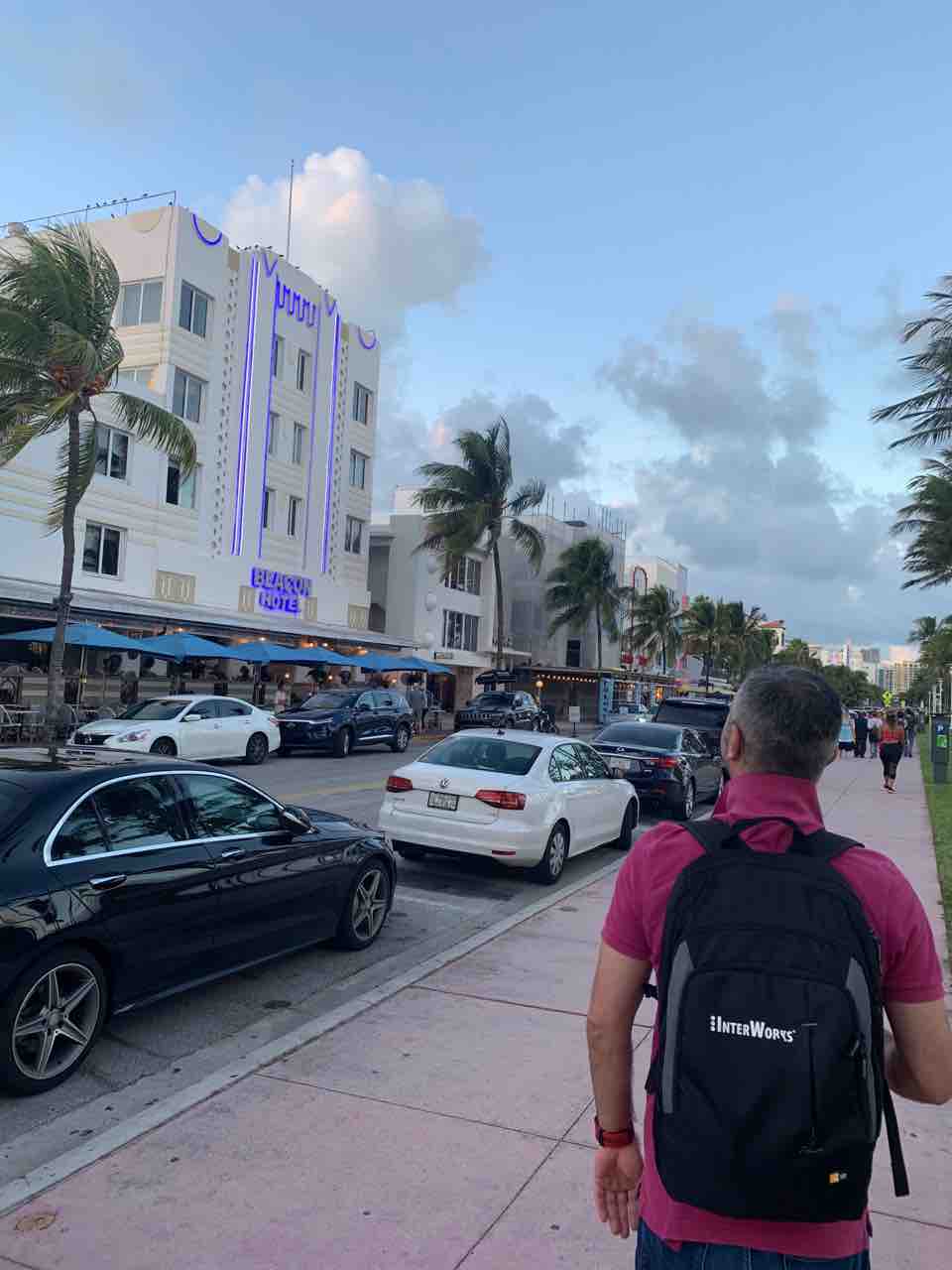 More about Unleash the Power Within
Unleash the Power Within is an event organized in four days with Tony Robbins and is designed to help people unlock their potential and unleash the forces inside so they can surpass limits and get to the life they want.
Day number 1 is dedicated to conquering fear, and turning everything that you fear into your power weapon. This is the day with the firewalker experience ?
Day number 2 is all about turning your dreams into reality. On this day attendants are introduced to the 3 steps that can change any situation you face in life within minutes.
Day number 3 is a day for transformation that will help you clarify your vision and give a strategy that will help you achieve all your goals
Day number 4 is dedicated to energy and creating it so you can be healthier, younger and do outstanding things in the process.
---
From the answers above we can say one thing for sure, visiting an event hosted by Tony Robbins is a life-changing experience that can help you transform your life and become invincible. We are happy to have made this possible for some of our employees and we will surely strive to have even more members of ⋮IW's family experience the power of UPW.