Taking care about our employees has always been a high priority, which is a reason why we decided to send 5 of our employees on the worldly known seminar Unleash the Power Within, by Tony Robbins which happened from 8 to 11 November in Newark, USA. There were more than 12 000 people, and as our colleagues have said it was a life-changing event. We asked them to share their experience with us, so here is what they said.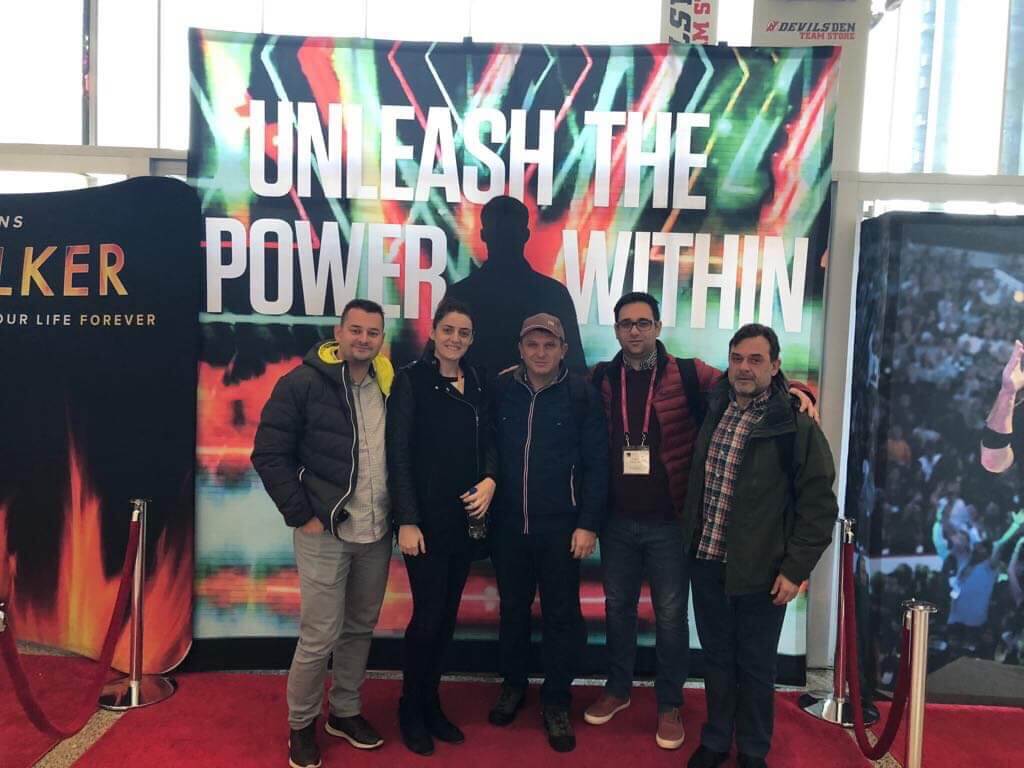 Marjan Sterjev: Early this month (November), I was part of the IW crew that attended the Tony Robbins' Unleash the Power Within seminar in New Ark, USA. Besides the excellent sessions regarding positive thinking, self-motivation, healthy style of living, we had lot of dancing, jumping and hugging. It was an incredible experience being part of 12.000 highly motivated individuals that decided to try something else, something better in their lives. It is worth mentioning that the team have walked on fire at 1 AM after midnight. It was freezing cold, so our first thought after the walk was, let's go back once more and warm up.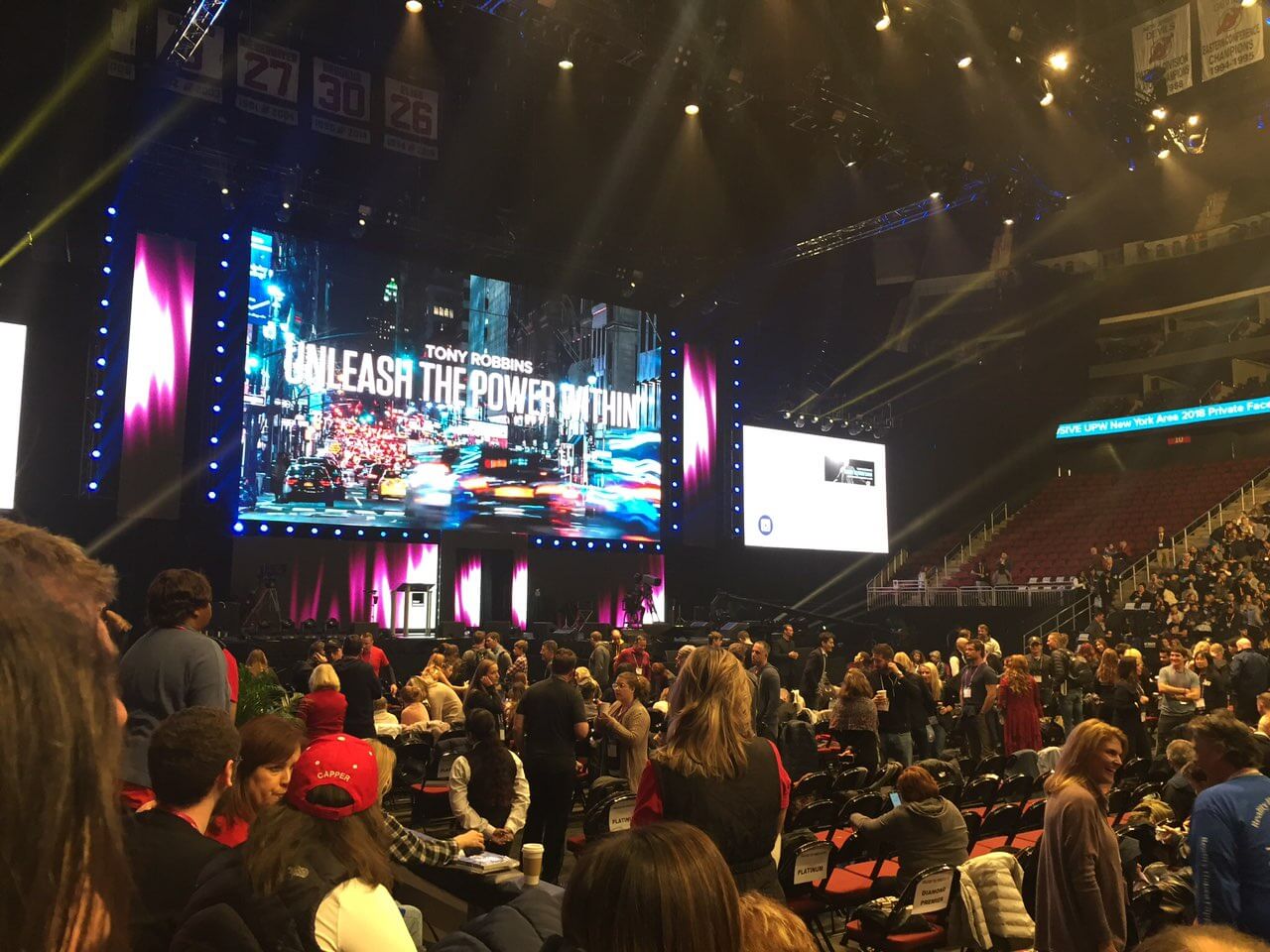 Simona Todoroska: Visiting New York is always a good idea, actually an amazing one. But visiting it with friends like these, visiting a conference with 12k people must always result in an awesome journey. That is what actually happened, we had a great time. Being the only lady in a company is great with such gentlemen like Alex, Marjan, Tome, Vlade and Zoki and I must say that we were functioning as a real team there, even though we didn't have any specific tasks or deadlines but in a completely different manner we hang out,
laughed, talked, shared private stuff etc.
Unleash your power within is a seminar where you will hear what you already know but in a way and energy like you never felt before. 12000 people with the same energy and passion, with no food, spending 14 hours daily on the same seat is not something that you do every day and feel energetic about it. But here you do it and you do it with joy. The seminar and the speakers gave us a new way of perceiving things. Example: We walked on fire. Yup, real fire and I know you think we are crazy. Maybe we are. But how many people can say that they did such thing? We are without burns, without anything, meaning that everything is possible no matter how crazy it sounds.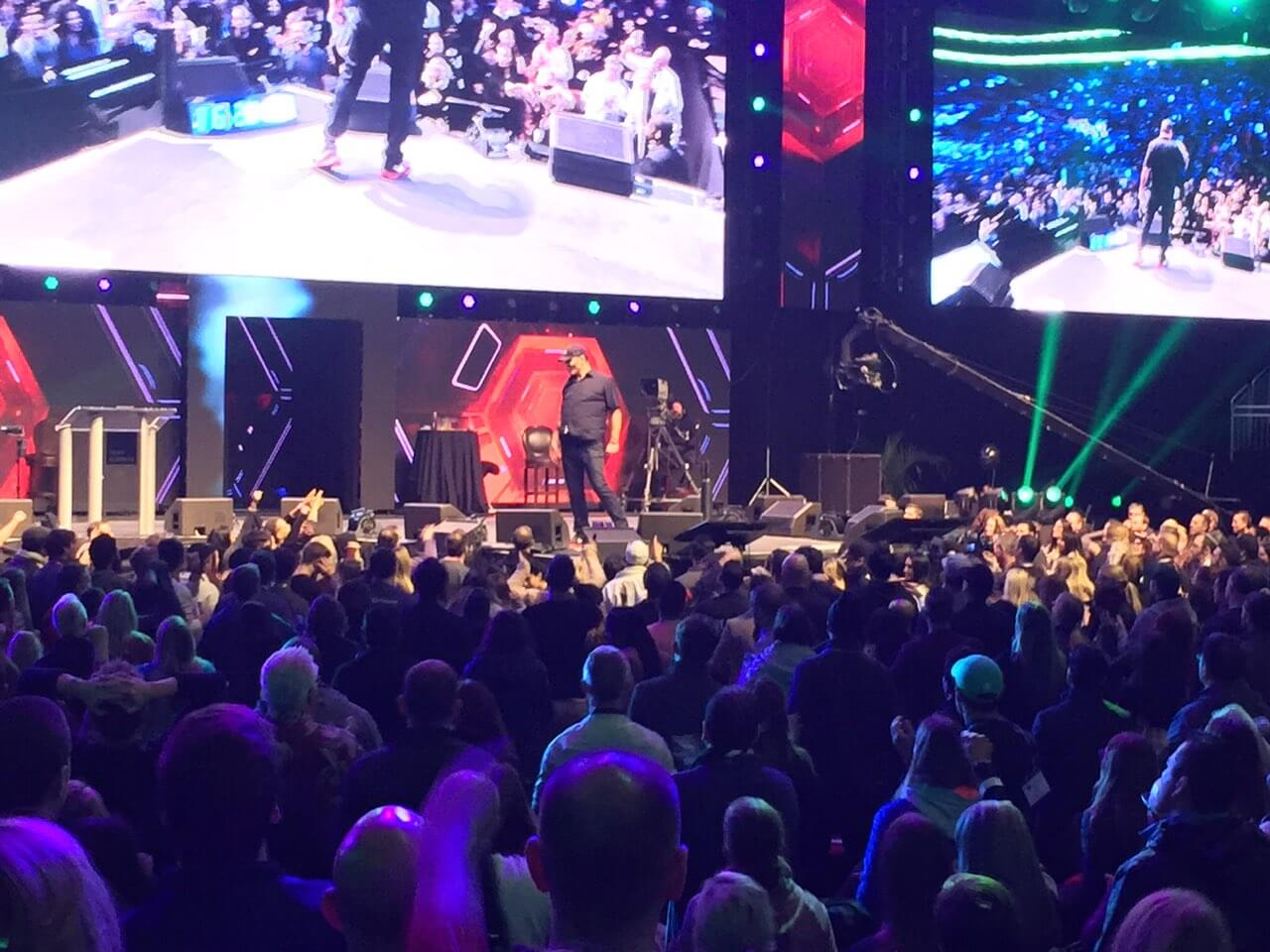 Vladimir Skrchevski: It's really a life changing event. The idea of the event is to take you on the road to your personal and professional transformation to a better human being and more successful business leader. The seminar, which lasted for 4 days, was divided into 4 parts each of which was equally important and worth to attend and listen/practice. Tony Robbins and his followers/teachers were teaching us on many aspects of our life like psychology, physiology, business, health, ethics, moral etc. The most influential part of the seminar, by me, was the fire walk. At the end of day one, right after midnight we were walking barefoot from the Prudential Center in New Jersey to the closest parking lot where we were performing a scary fire walk exercise with only one reason, and that is how to live and control the fears we are facing in our lives. This seminar is awesome and I suggest everyone that has a chance to visit it.
The transformation is guaranteed!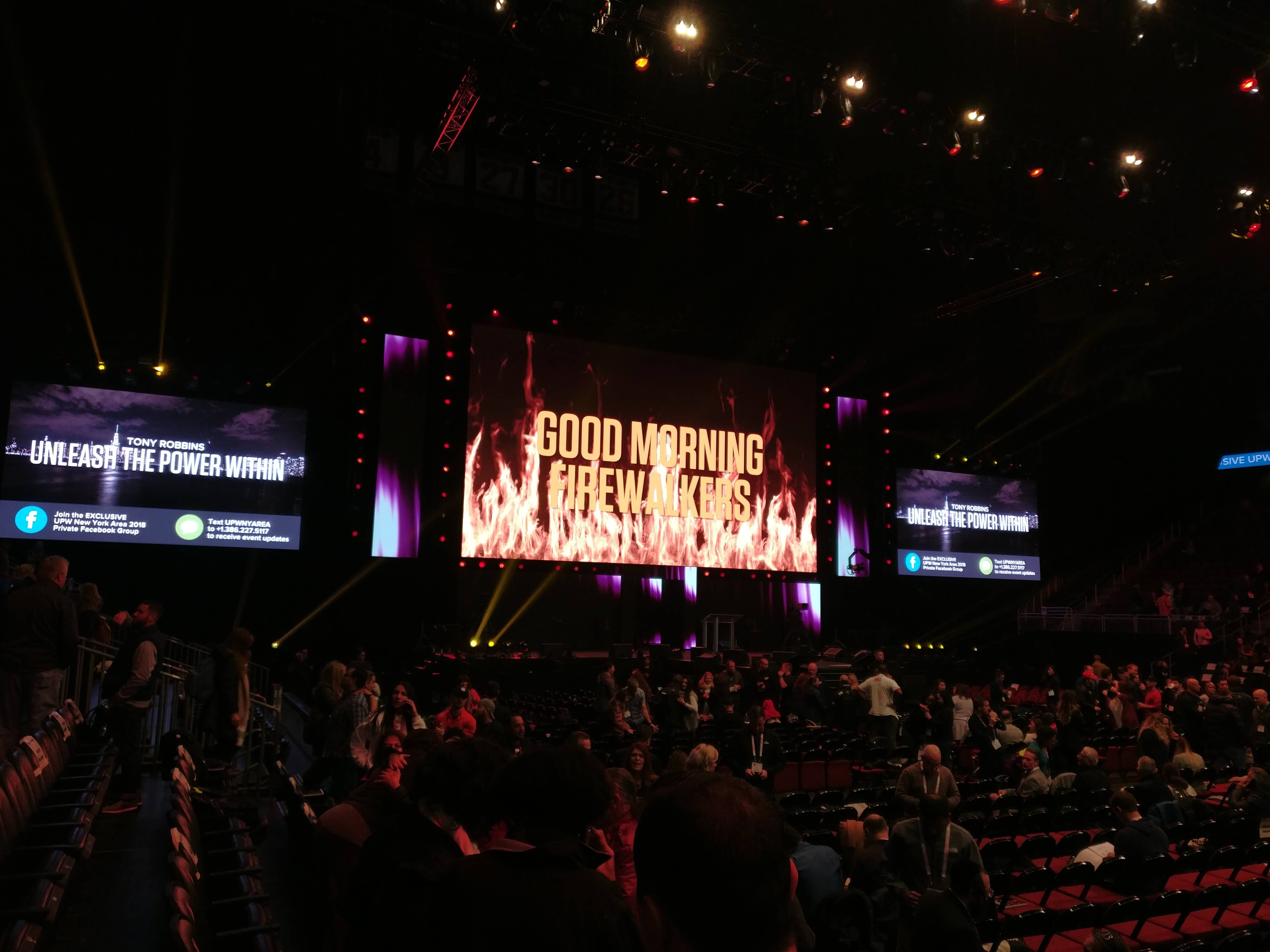 Zoran Dimitrovski: Well, visiting US is always exciting, especially this time since I attended Tony Robin's UPW event and it was the first time to visit NY. However, NY is always interesting, but for me UPW was more exciting since I had the chance to see and feel how it looks 12.000 people to be excited and happy at same time which brings more value for me from two perspectives: one is that that I had a chance at least to start understand how Americans are looking on the life and carrier and the second and more important is that I learned a lot and changed my view of life in many ways with aim to feel better.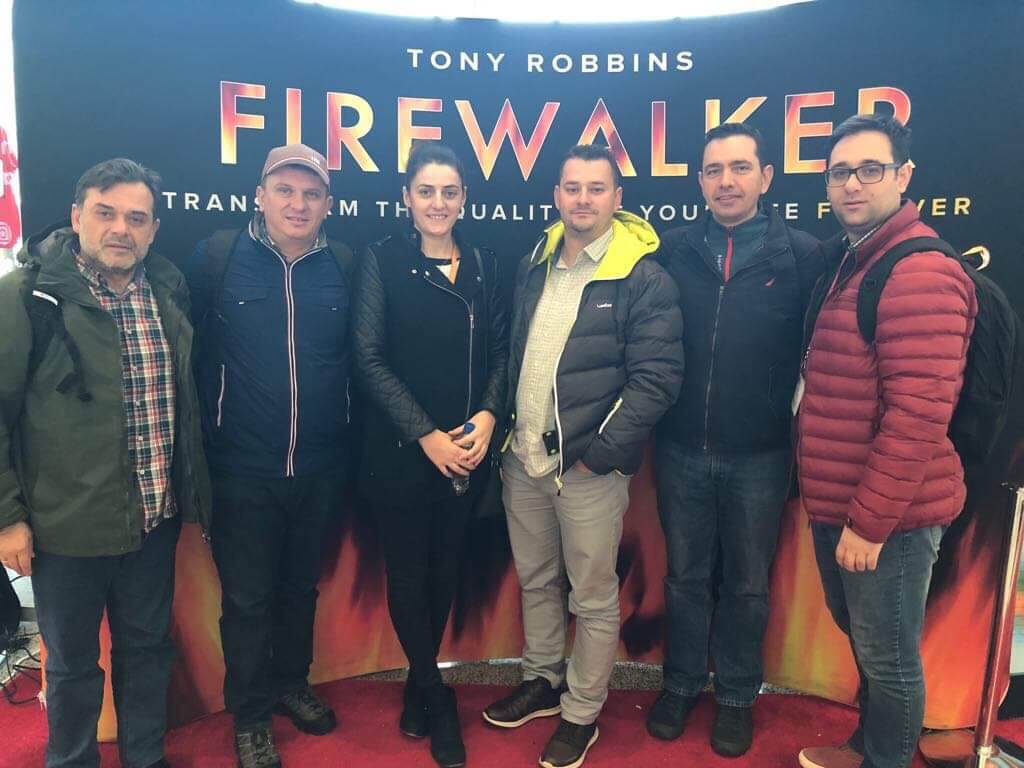 Tome Hristovski: A few weeks ago I went to 'Unleash The Power Within', a Tony Robbins event in Newark USA. For those of you that are not familiar with 'Unleash the Power Within (UPW)', it's a four-day event with Tony Robbins designed to help you create a breakthrough and create the quality of life you desire. Each day was extremely long, I'm talking about 12-15 hours, non-stop 🙂
Interesting fact for the event is that there were almost 12,000 people from 71 different countries of the world. It was huge, really huge. During the event, we had a chance to meet a lot of successful and interesting people, but most importantly, we learned a lot about success, a lot about ourselves, and we learned a number of things that we can put to use in our own life or on the job, things that can improve our personal and professional growth. During the event, there was a lot of dancing, singing, shouting, high-fiving, laughing and of hugging. Interesting for the event was that Tony tried to engage all the audience as much as possible. Not just to keep thousands of people awake and engaged, but the dancing takes up a big part of the seminar. It was a little bit like a concert.
On the personal and professional level, the event helps me to get into states and focus on the right things where change or transformation is really possible. Overall, I think it was a fantastic experience and I think that this event is something everyone should attend once in their life.
What was Unleash the Power Within?
DAY 1: TURN FEAR INTO POWER
Day 1 is all about turning your fear into power and wraps up with a barefoot fire walk on 2000 degree hot coals
DAY 2: TURN DREAMS INTO REALITY
Day 2 is about understanding what you want out of life and helps you discover the steps needed to create a lasting
change.
DAY 3: BREAKTHROUGH TO YOUR NEW LIFE
Day 3 is about discovering your limiting beliefs that are holding you from success, such as "I'm too young" or "I'm not educated enough" and replacing them with empowering beliefs that help drive the results you want.
DAY 4: THE POWER OF PURE ENERGY
Day 4 is all about preparing your body to have the energy you need to have an extraordinary quality of life.
---
From what they have said, we can surely say that it was a great experience after all. For all of you who have doubts whether to visit it or not, choose YES!
Author
Renata Pavlovska
Latest 5 posts from Renata