Our team continues the tradition of participating in another amazing event, Microsoft Ignite Fall 2021, that occurred from 02 to 04 of November. The focus of the event was "Hybrid"- hybrid workplace, hybrid business, hybrid meetings.
Microsoft announced upcoming trends in technologies for:
Hybrid work – focus on employees wellbeing, work-life balance and flexible working hours, collaboration.
Hyper connected businesses – every business is becoming digital business and now is more than ever needed to bring together developers and domain experts.
Protect everything end to end – security is not a trend, but it is essential for every digital business.
Besides all the updates for new services, tools, features, innovation and more, things that kept our attention were the expert video sessions with effective backgrounds that brought positive vibes. And let's not forget real use cases in companies like Coca-Cola, Heineken, T-Mobile, Unilever etc.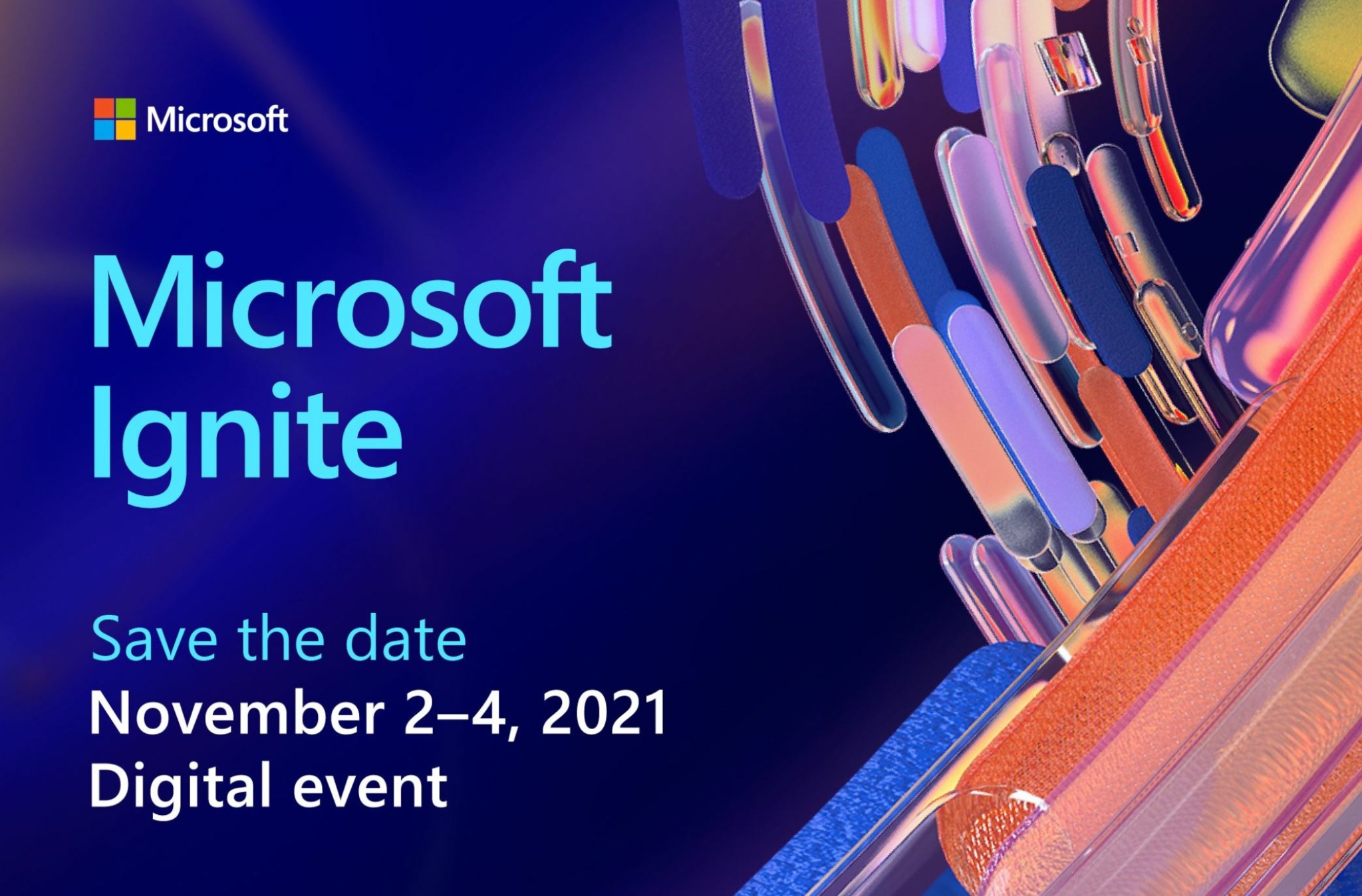 Our favorites:
The Fluid framework has one great implementation, and that is Loop, a powerful and flexible canvas app for collaboration that will be available in the upcoming months.
Visio is available for free, for all Microsoft 365 subscription users.
Dynamics 365 Customer Service is enriched with one more channel, Voice, and we cannot wait to dive deeper into the feature.
The OpenAI service is available for Azure. OpenAI gives access to GPT-3 language model that can produce human-like text. It is not yet available, but it is coming soon.
Metaverse from Microsoft world (a feature designed to make online meetings more personal, engaging and fun) is coming in Teams in the first half of 2022, in a Mesh for Teams.
Multicloud, on-premise, hybrid environments are requiring new tools for easy management. Azure Arc makes every infrastructure engineer's life easier. It enables the management of the entire environment, VM, Azure services, Kubernetes clusters and Azure data services.
Power Platform family is increasing the new features and gives an opportunity to business users to present their creativity via apps, workflows, reports and easy to set up bots. IT owners, developers and business users can add more value, working together and speaking the same language, thanks to Power Platform services. In addition, a new pricing model is announced, Pay-as-you-go for Power Apps that gives more flexibility.
One of the greatest challenges, that concern every business and tackle every process is security. Each software must ensure security. Today, the hyperconnected, hybrid world needs security even more. Defender for Business is announced and will be available soon for businesses with up to 300 employees.
Besides loving Microsoft Ignite, we also love challenges too, especially the Cloud skills challenge. Let's prepare for reaching new heights.
What are our next steps?
With our experience in different Microsoft technologies, we had successfully implemented solutions that resolve business problems, regardless of the environment, at cloud, on-premise, or hybrid. Except for implementation, our focus is on providing secure, cost-effective solutions with international standards (ISO).
We have success stories in Dynamics 365 Sales, including the enhancement of marketing departments, combined with Power Automate, in order to resolve complex problems and have ready-to-use solutions running in multiple environments.
The R&D team is excited about the available and announced updates for Dynamics 365, Power Platform, Office 365, Teams, Arc, security and has already done a couple of internal presentations and PoCs.
That is why we love Microsoft Ignite, the event really ignited our passion, our team now has more new things to learn, explore, try innovative approaches, and bring even more ideas to life.
PS. You can always check our services at Microsoft Marketplace and contact us here.
Author
Katerina Shemoska
Latest 5 posts from Katerina