Success isn't something you achieve by accident, you need to act today! Many people want success, but few achieve it. Wonder why? Well, to achieve success you need to change, own your future, and experience life. This is where many people lack because change is uncomfortable and painful. Considering this and the fact that our company culture is focused on continuous personal and professional development we have organized an event – Transformational Leadership Summit.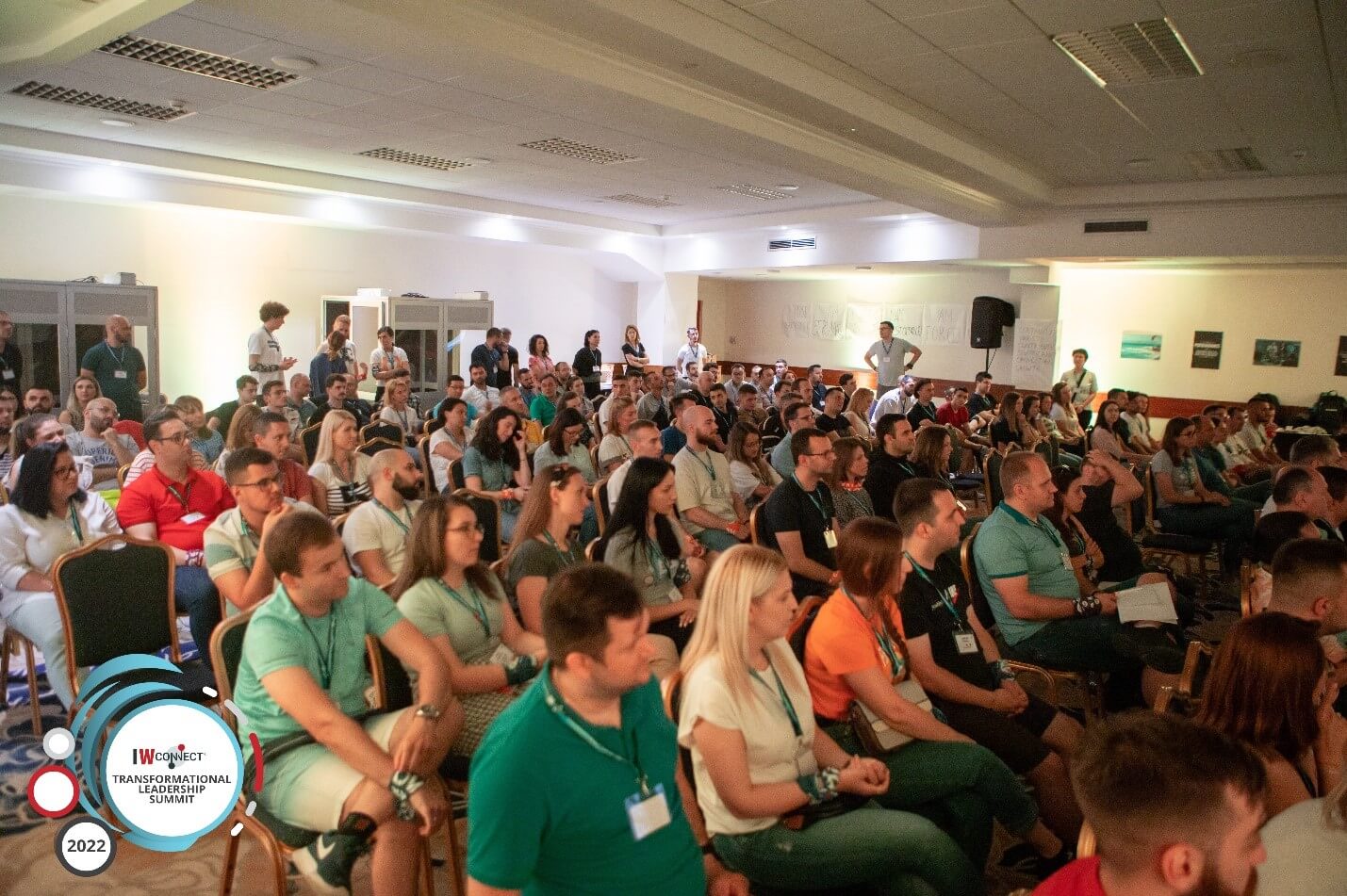 The Summit's goal was exactly about it – to teach us how to transform ourselves, exceed our boundaries, and live a meaningful life. The event lasted 4 days, starting from 16th June to 19th June and it included a lot of useful discussions, amazing life stories about breakthroughs, and various fun activities. This is not the first time for us to organize Summits designed to liberate participants of their limitations and help them reach their goals. However, it was the first event of this level and range – it included more than 170 participants and lasted 4 days, starting from 16 to 19th June.
Day 1: GET READY FOR A BREAKTHROUGH
Day 2: THE POWER OF FOCUS & THE LAKE EXPERIENCE
Day 3: STRATEGIZE & LIVE YOUR LIFE TO THE FULLEST
Day 4: TRANSFORMATION DAY & RECAP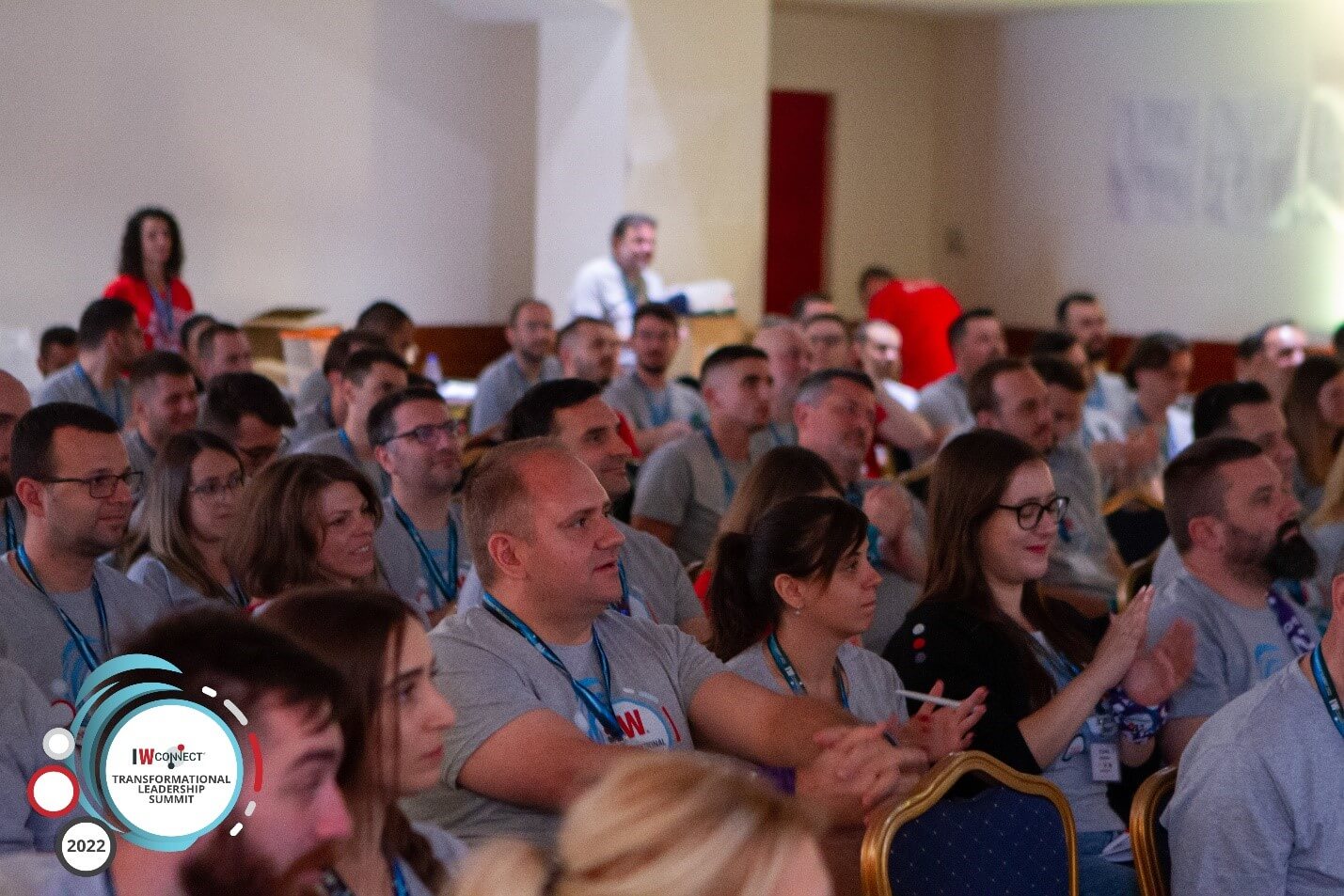 "During the long years of working, building teams, leaders, and leading teams, many companies have been faced with the challenge of finding suitable motivational programs and programs for personal and professional development and building leaders. In the vast pool of those types of programs, there are only a few that have influence and are the best. But, usually, the enthusiasm and motivation of those programs last just a couple of days, and people return back to their ordinary way of work and life. Guided by our own experience, and our corporate culture, we created our own program for personal and professional development, which has been successfully realized several times with smaller groups of people. This time the program has been extended and included more than 170 employees." – said Aleksandar Memca, Presenter at the Summit.
The event was just another proof that ⋮IWConnect has a unique systematic approach to the personal and professional development of its employees which corresponds to the core values that the company nurtures over the years. The event activities during the four days were focused on the basic human needs, handling challenging situations, achieving breakthroughs, habit tracking, life wheel, getting to know oneself, etc. In addition to this, there were two other activities that are not usual for us but correlated to ⋮IWConnect's core values (one of them is adventurous growth) and the main goal of the event. Those activities were: pajama party by the pool of the hotel, and night swimming in open water (lake) at 2 am.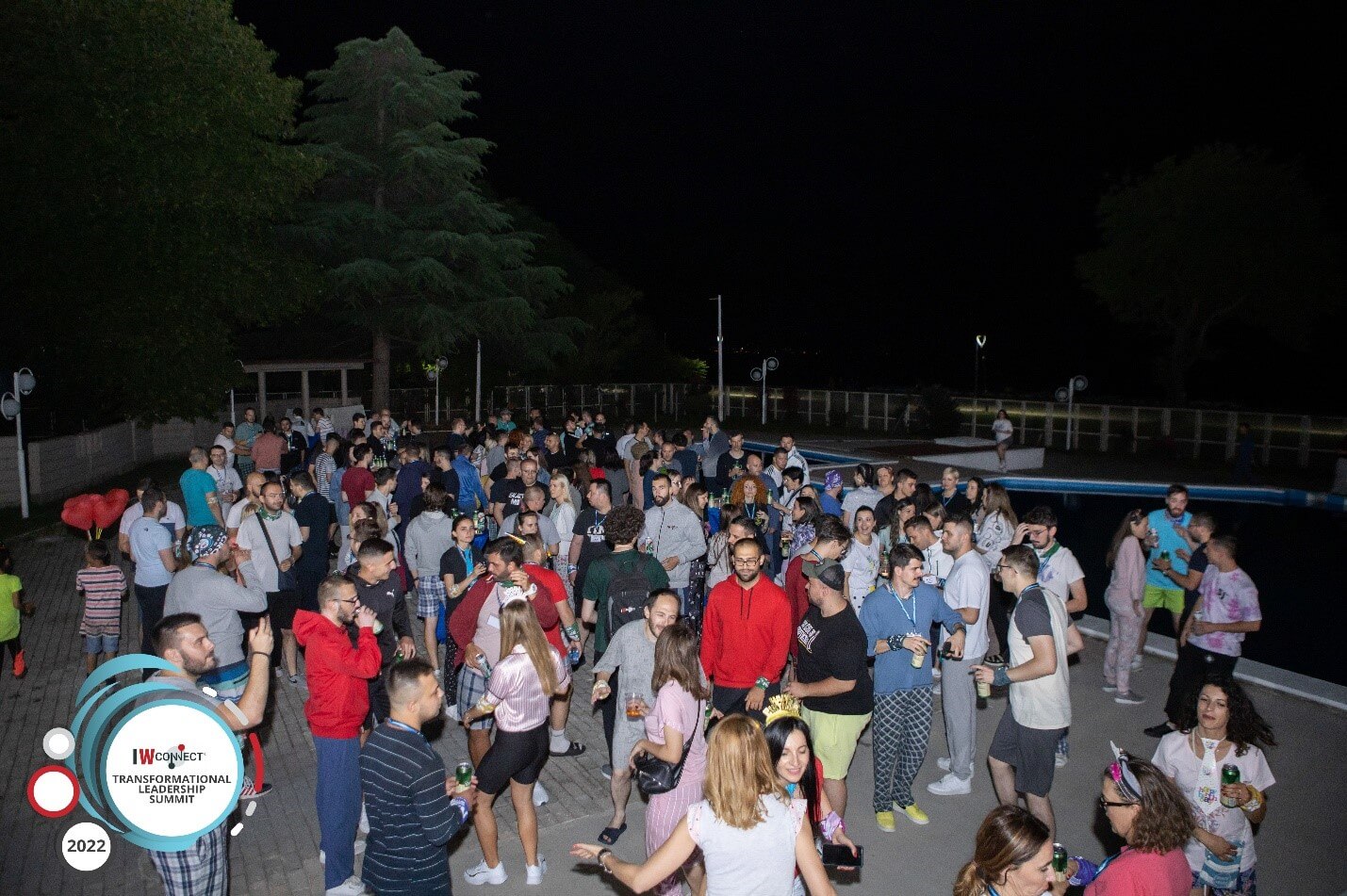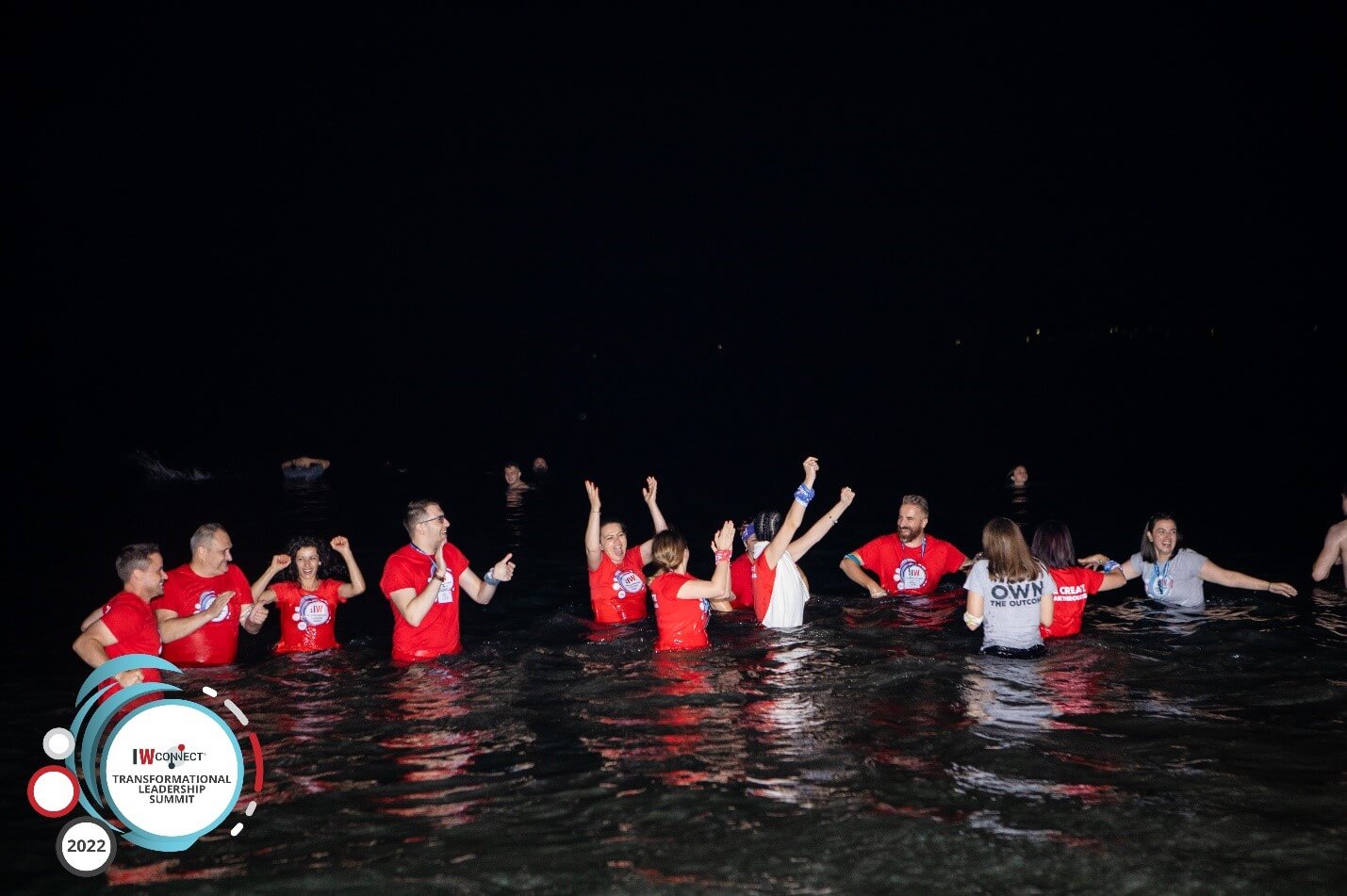 "This concept has high-quality content, and it is not only fun, but contrary during the transformational process you have fun. This Summit differs from the other programs for personal and professional development in the approach it has, i.e. we go deep into the core of human behavior and we pay attention to the limiting beliefs that the participant may have. During the 4 days of the Summit, we had a lot of exercises that taught the participants that there is nothing impossible, and how to transform themselves into the state: I CAN DO ANYTHING I SET MY MIND TO! in challenging situations.
As a company, we believe in the potential that our employees have, and it is very important for us that they believe in themselves as well. That's what we practice in this type of events. Besides that, the event was a perfect place for the people to network and get to know each other better. By investing in the personal development of our employees, we create better people, better teams, better leaders, and bigger value for our partners and clients." – added Aleksandar.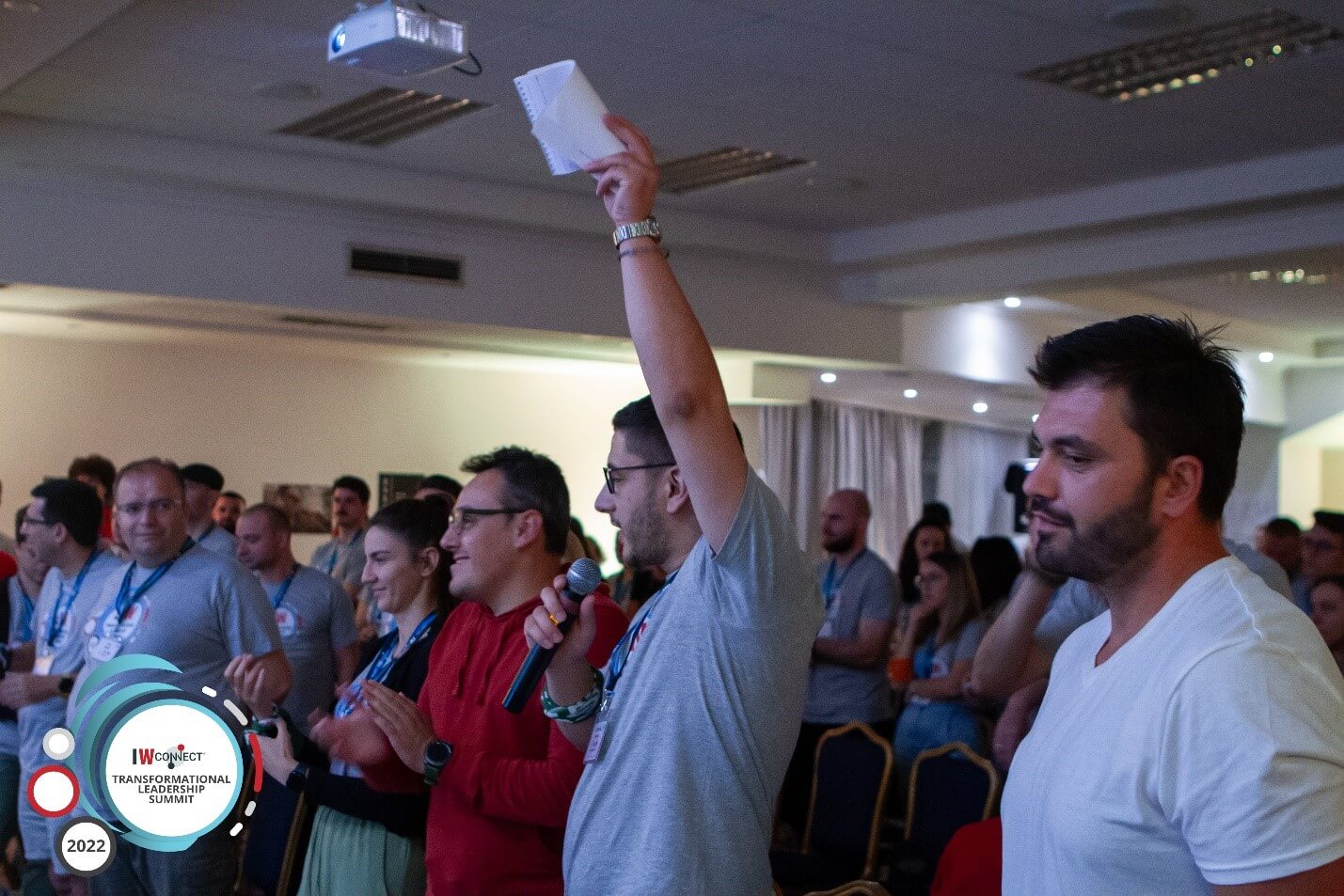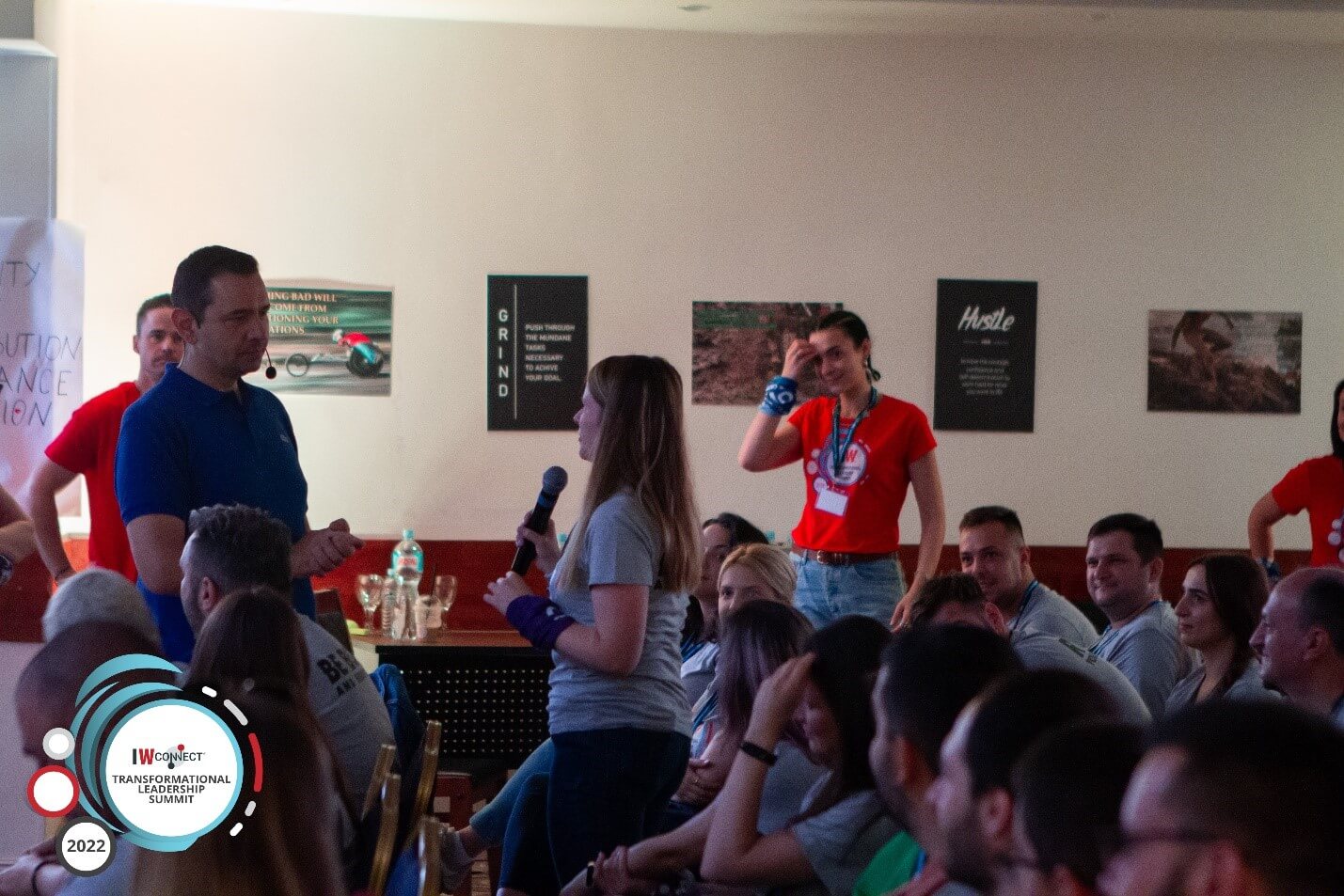 During the past years, ⋮IWConnect became widely known for its corporate social responsibility and its many activities in making our society a better place to live. Some of those activities include tree donation, air purifier donation, park building donation, a donation in the cultural life (music, sports), a donation to education, etc. Thus, they used the event to incorporate another activity of this character – cleaning the beach near the hotel. Investing in society has a long-term effect and pays off always.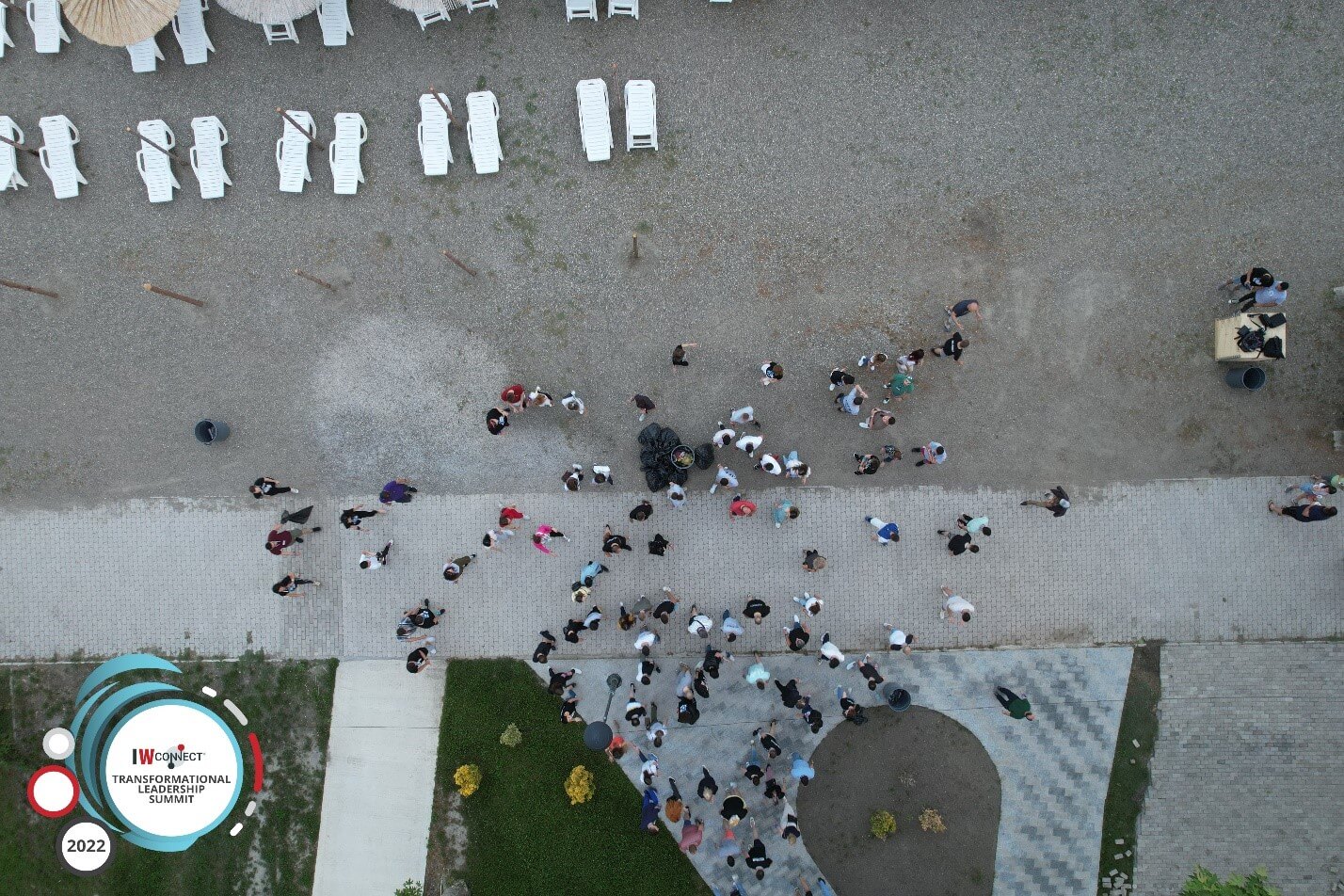 Video of the event:
If you improve by 1% every day, within a year you will have improved a great deal! Start with 1% and experience the change.
Author
Andrijana Dimitrievska
Latest 5 posts from Andrijana