Who needs Jira and Why?
Jira is an Atlassian issue tracking and project management software that covers all essential aspects of agile planning. It is used by over 75,000 customers in all kinds of projects. For a remote company or someone who works with freelancers, the team organization abilities that JIRA offers are the best choice. It provides 24h access to a central system for employees and freelancers to check on tasks they've been assigned to, and the managers appreciate that.
Because "The most powerful tool" satisfies the needs of Agile Methodologies it can be used in Scrum. A highly customizable piece of software that can be easily integrated in project planning because of its abilities to adapt very easily. It is one modern tool that in a way supports Scrum by default.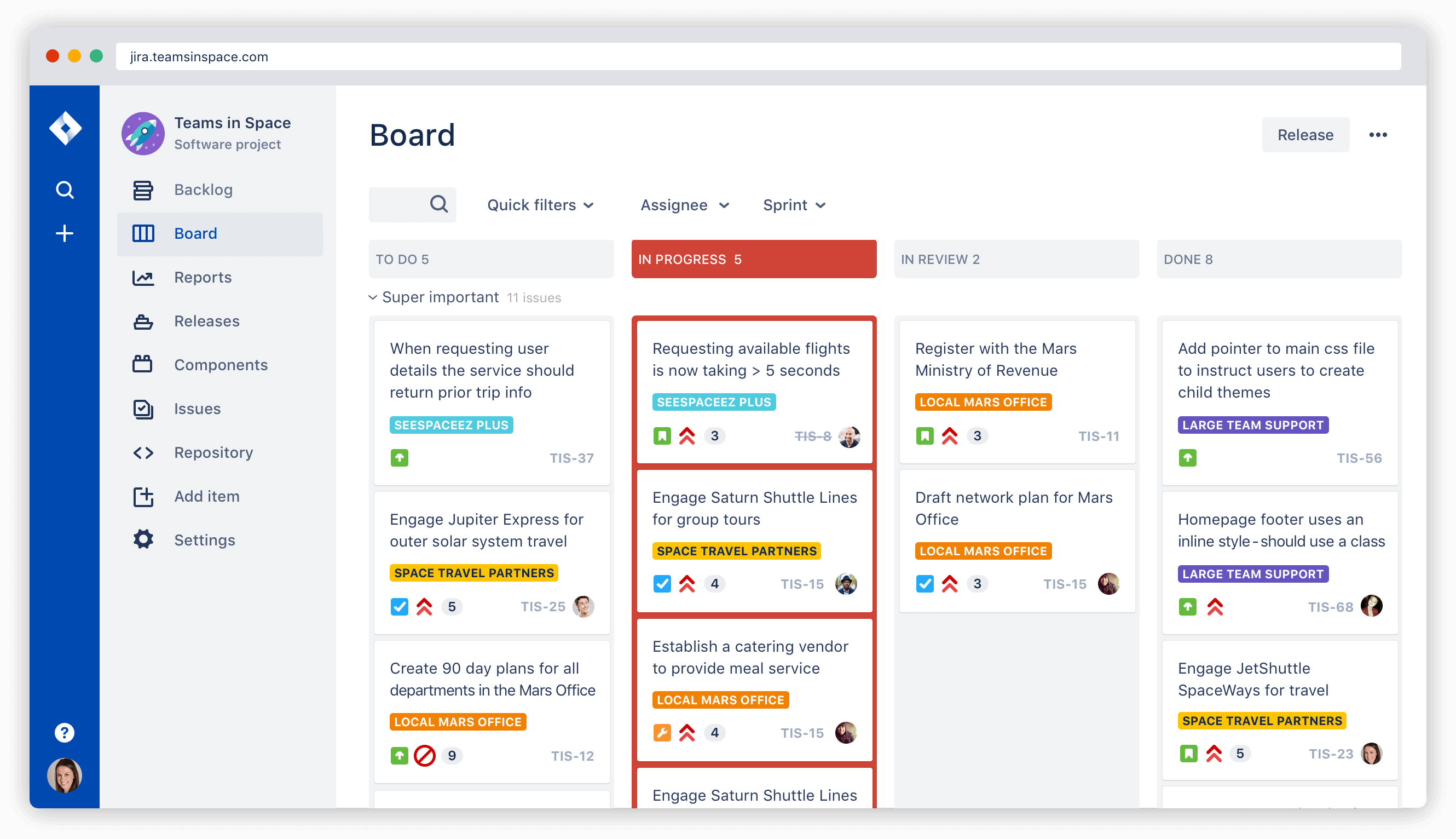 Jira, the word that strikes fear into the soul of a developer
Originated in development, JIRA is a kind of ideal for software developers. Its management capabilities, the collaboration and work through issues in an orderly manner is something that every team needs and can be used in any department. As an approach to getting things done, Scrum relies heavily on the process being done right, and Jira's features are being most helpful for putting in the right data and using the tool properly. All of the reports that Jira provides will help improve the team's performance regarding applying an agile approach when configuring and using Jira Software.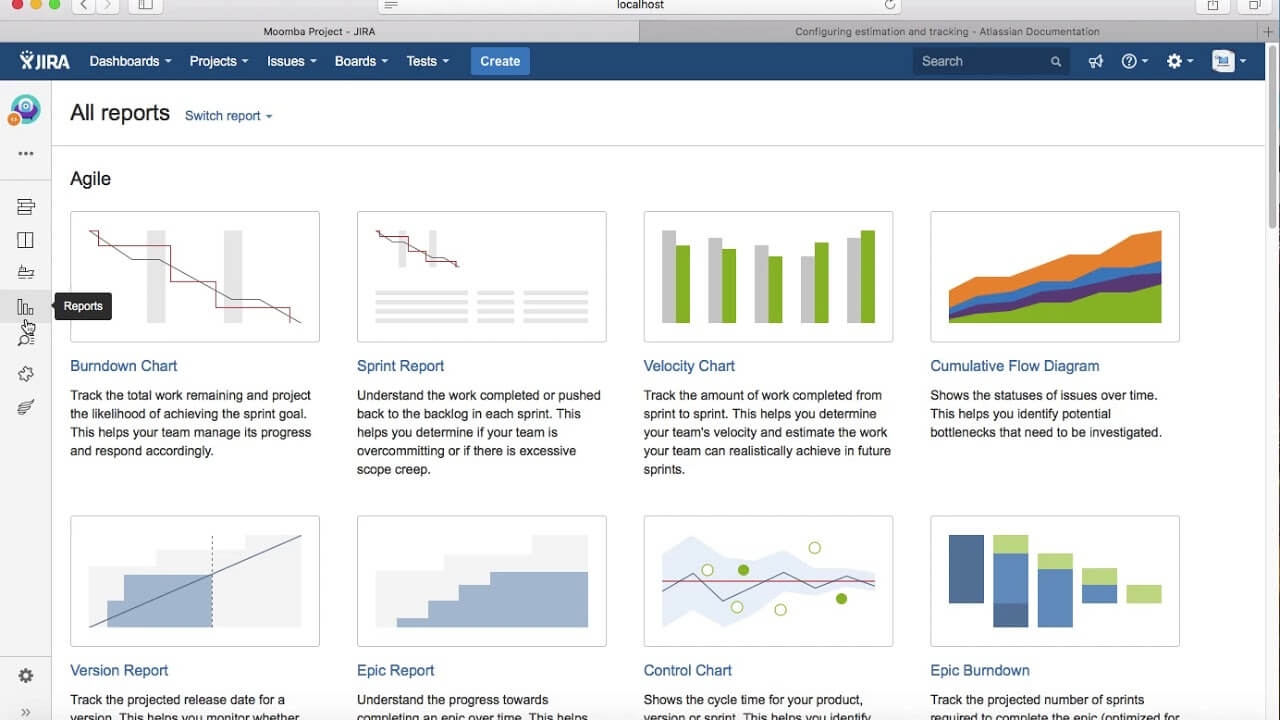 Jira's basics!
JIRA project management represents processes in an organization that can be implemented in Scrum through management of its main concepts: Issues, Projects and Workflows. In JIRA all projects are logged into a central database and each one goes through a number of workflows. Workflows control the status of the process and the rules by which it develops in other statuses. Currently it is one of the best project management tools available and when looking for a simple and comprehensive solution for running agile projects, JIRA should be taken in consideration.
Useful features packed into workflows like tracking and approval conditions for certain tasks can be set up; functions that can be automatically activated when certain transitions take place are just a small part of the things that can be done. Anything that needs to be put through a process or multiple processes can be part of a workflow.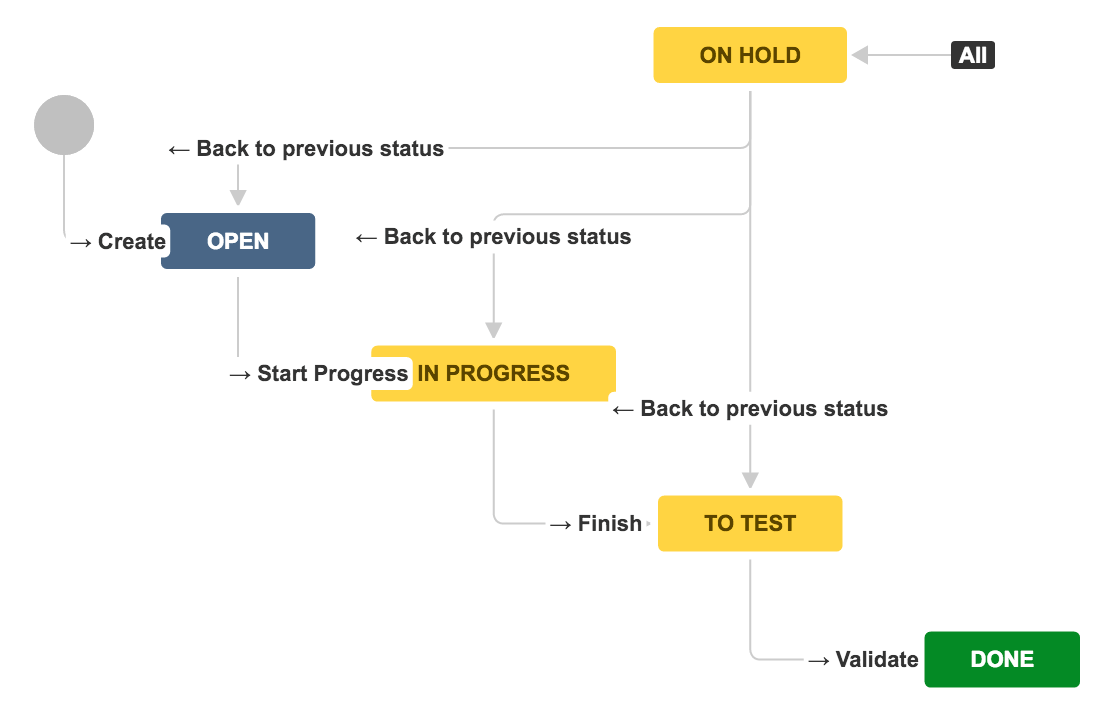 Many projects consist of multiple teams working across different locations even different countries, therefore a physical Product Backlog is not an alternative. The Product Backlog is a list of everything that the customer needs in a product. It is the single source of requirements for changes that can be made to the product. It is dynamic and constantly changes to help identify what the product needs to be finalized and ready to deliver. The Product Backlog needs to be shared in a location that everyone can have constant access to. That location is Jira and a great number of things can be implemented in it and it can be made an excellent tool.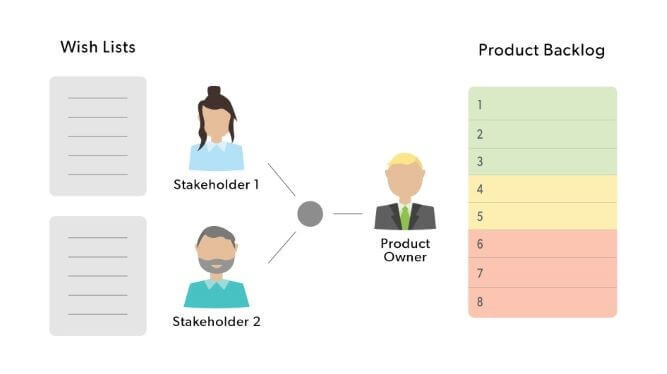 Issues in Jira can represent several types of matters in order to identify and categorize the work done. Issue type scheme is used to determine which issue types specify the order in which the user interface of JIRA is generated. Every Jira application has default issue types that satisfy the needs of different teams and projects.
An incredibly easy way to define issues for a team through few easy steps is to simply generate a team filter and create a board for the team to plan the project with. And it is a way that makes planning go really fast …. from zero to light speed in no time. Since JIRA tracks all the tasks, the sub-tasks or even work as an Issue, there are several types of Issues to identify the work and categorize the similar issues.
Task– A task that needs to be done
Subtask – A smaller task within a larger piece of work
Story– A functionality request expressed from the perspective of the user
Bug– A problem that impairs product or service functionality
Epic– A large piece of work that encompasses many issues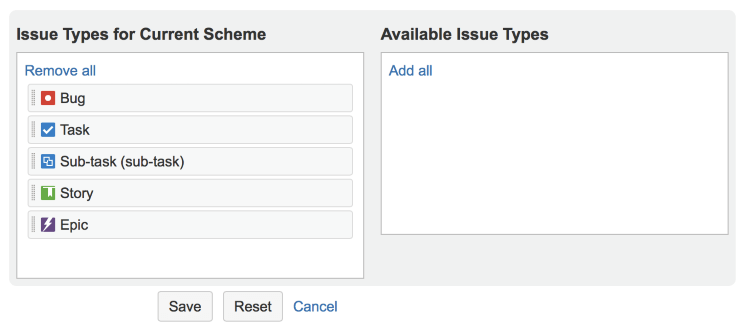 Issues are short descriptions of a feature in the system which is normally given from the person that is a user of the system or a customer who pays for the solution. It is one of the main methods of communication with the development team in an Agile project. The User stories must be inclusive enough to make the development team start analyzing, designing and developing the requirements described in the user story.
The Estimation of the user stories is visually presented in the estimation bar so that users have visual description of the evaluation. This way they can compare backlog stories with each other and adjust them easily.
Story points are a standard part of sprints in Jira Agile Scrum that help the Scrum team perform these events.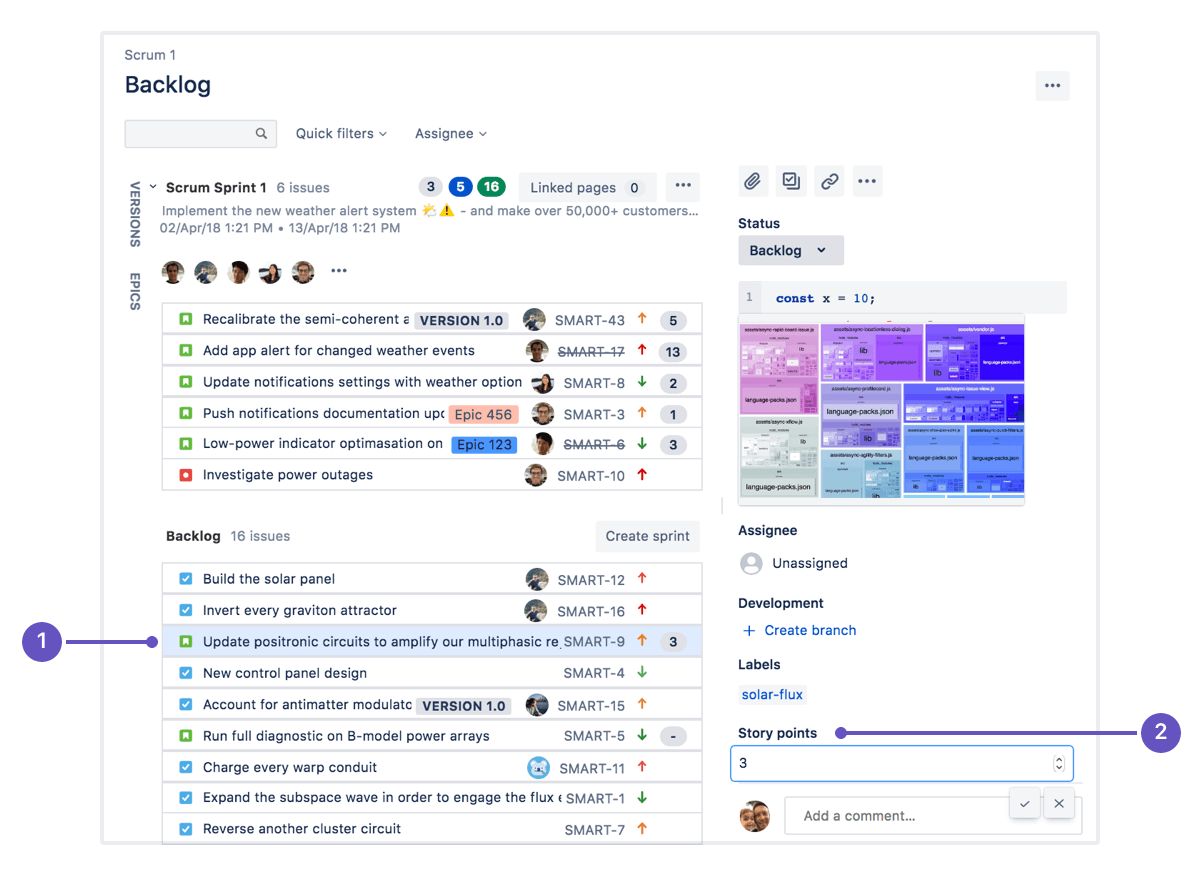 Jira – a "vital part" of Scrum meetings!
Sprint planning meetings define what should be done in the upcoming Sprint. All this is done on a Scrum board. The Scrum board is a customized board designed to fit the team's unique workflow used to visualize all the work in a given sprint. On the Scrum board you can make whatever changes you need, and at the end of the sprint, you get a clear view of what is completed and what will be moved from the sprint backlog into the product backlog for the next sprint planning meeting. Jira Software makes the backlog the center of the sprint planning meeting so stories can be estimated, sprint scope adjusted, team velocity checked, and if needed issues can be re-prioritized.
Jira in stand ups collects and organizes all the information on daily meetings and keeps everyone in the team in sync. They all have insight on what they have done the previous day and what they will do next. It helps the team collect and organize new information on daily stand ups and track any impediments.
Agile reports for scrum teams help in many ways to create projections and forecasts and to make progress visible. Every sprint ends with an overview about how the sprint ended prepared by the Scrum master. Based on the information about the members of the team, an overview of their capacity and effort done in the sprint observation, a report that summarizes fundamental sprint information in Jira is created. Burn down and Velocity charts give the team critical insight into their agile process. Reports make retrospectives more data-managed and high-point areas to improve for upcoming sprints. Jira's retrospective helps improve effectiveness and efficiency of the team. It allows variations in formations in a team.
Final decision!
Each team could have its own Sprint beat. It provides lots of ready to use metrics and additions to a lot of other applications. That is the way it provides transparency and justifies liability, livens up the project on an Agile board, keeps track of historical changes to issues in a project, enables view charts and visualizations that provide better performance of the teams. Retrospective Jira Tools are an invaluable tool for Scrum Masters or Project Managers of any Agile team.
At the end the decision on what tools and configurations to use and how to use them effectively is on the Scrum Team. It's their free choice on what to experiment with, inspect or adapt to. If you want to explore the tool and the various possibilities it offers you can try it for free on the following link, or contact us for best practices and demo.
---