Who said that programmers can only code and cannot be part of sports competitions such as mountain running, mountain biking, shooting sports, kayaking, paddling and much more? This year, we decided to beat that opinion and went on to give our maximum and be part of the event Mavrovo Maximum Adventure – more info about the event on this link: http://mavrovomaximumadventure.com/. Around 50, more specifically 53 colleagues decided to give their best in all these sports, and of course besides the competing note of the event, we partied for two nights in a nightclub.
We were on our feet at 8 am in the morning both days, getting ready for the sports challenging games which included: kayaking, paddling, shooting sports, mountain running and mountain biking, as well as the adventure games which were the next day. And we succeeded to take medals in shooting sports, spear throwing, warrior race, mountain running and mountain biking. Our congratulations go to:
Kristina Razmoska – 1st place in warrior race (females)
Zhivko Talevski – 2nd place in warrior race (males)
Darko Velkov – 3rd place in mountain biking (males)
Kristina Razmoska – 3rd place in mountain running (females)
Nikolche Damjanovski – 2nd place in mountain running (males)
Zlatko Chavdarovski – 2nd place in spear throwing
Marjan Kuzmanovski – 2nd place in shooting sports
Petar Gjeorgiev – 3rd place in spear throwing
Marko Churlinoski – 3rd place in slingshot sport
And besides those that won medals, we congratulate to each and every member of every team for their persistence and effort!
When talking about the adventure games, we can say that all of our teams showed great teamwork, communication, motivation and coordination – you know how they say teamwork makes the dream work.
Being active and part of the adventure and challenging games was just one aspect of our participation in Mavrovo – which included a lot of fun, smile and happy faces. The other aspect were the parties at the night club where we danced till 1-2 in the morning.
No one can party better than 50+ people gathered with one single goal – to be the best in everything that they do!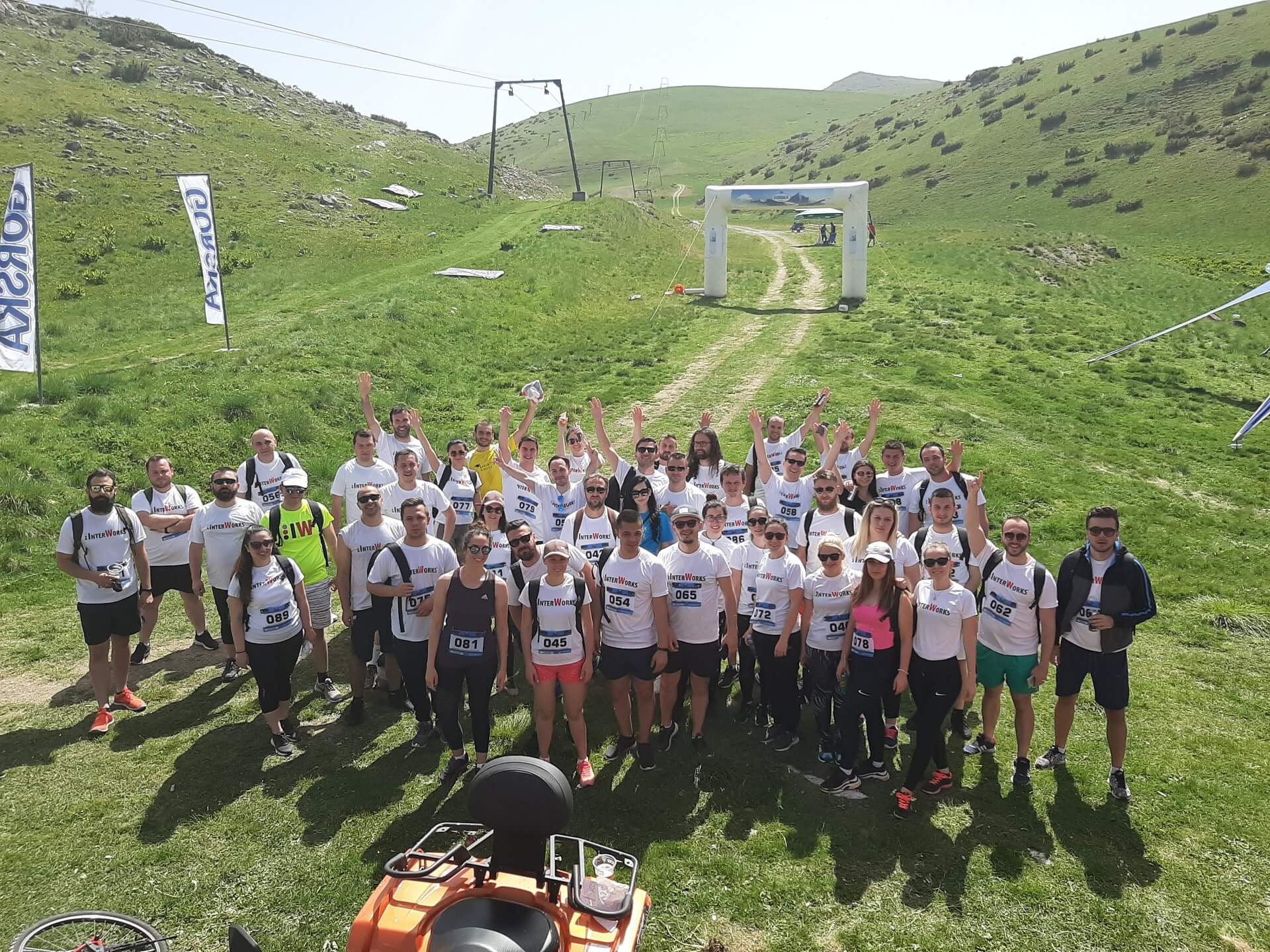 Author
Andrijana Dimitrievska
Latest 5 posts from Andrijana