There was a time in the past when applications weren't even an idea and people were living their lives without applications. But, the beginning of computers and mobile phones brought applications to life. And as expected, the first apps have nothing to do with the apps that we use nowadays – they are completely different. Applications have become so ingrained and essential part of our everyday life, that they evolve constantly to satisfy human needs. Research has shown that in the past 40 years, there were more than 500k applications developed. This number is estimated to increase even more as they facilitate normal processes and make us more efficient and effective.
Considering this, it is certain that there is and will be a huge demand for developers of different profiles to satisfy the growing Customers' demands. But, finding the right profile to fit your need can sometimes be difficult, and developing an app can take some time. This is where low-code/no-code platforms come to play. Even though application development has been working its way all these years, low-code/no-code platforms are becoming widely popular as they allow non-technical business users to develop applications with little to no code. Additionally, low code platforms allow you to develop reliable, cross-platform business processes fast and easy, optimizing the entire development process and accelerating application delivery.
Due to that, Gartner predicts that by 2024, 65% of app development will be with low-code/no-code platforms.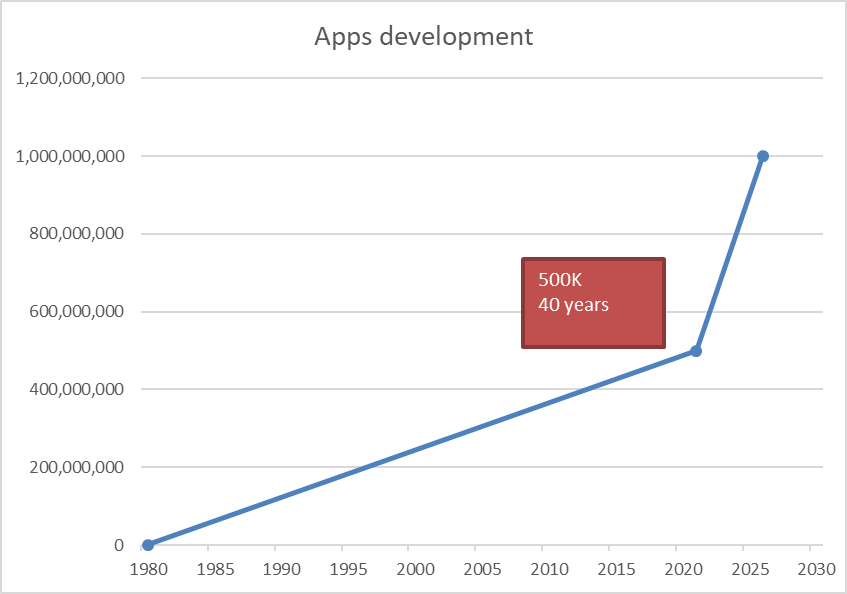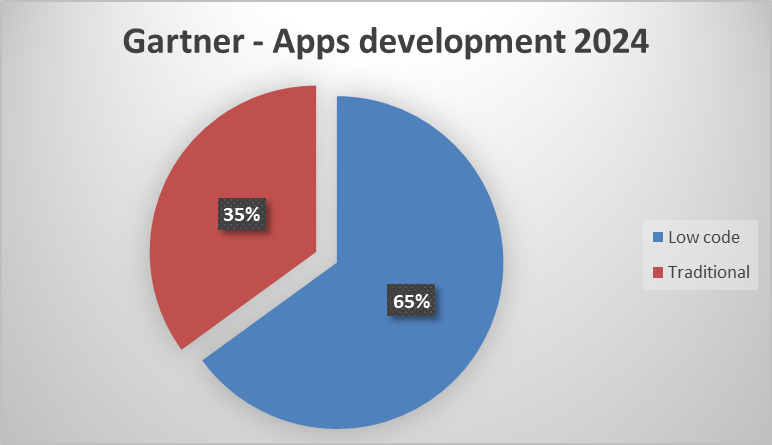 As a company that follows and implements the latest technology trends, we established a Low code platforms practice that is focused on:
Implementing solutions using the low code platforms global leaders like Microsoft Power Platform, Salesforce, OutSystems
Configuration, implementation, and support of CRM platforms, Salesforce, and Microsoft Dynamics 365,
Modernization of legacy applications by using RPA technologies.
By using our solutions from our Low-code Platform Practice, our clients streamline the deployment of solutions by abstracting and automating every step of the application lifecycle. The team consists of creative, and experienced developers coming with 10+ years of experience in different technologies and tools like backend, frontend, integration, mobile development, CMS, data, and all phases of SDLC management.
What we offer to our clients and what we have done so far (Find out more):
Development of low code applications
CRM implementation, configuration, customization, and consultancy
BPM automatization
Robotic Process Automation
Intranet implementation, configuration, customization, and consultancy
And Why low-code development is a game changer? Read more here.
Author
Katerina Shemoska
Latest 5 posts from Katerina