The world is facing one of the biggest challenges of modern time called Coronavirus. In times like these many things have changed. Schools are closed, shops operate mostly online, events are being canceled and people tend to work from home.
Working from home might seem easy at first, but without a good approach and organization, as well as usage of the proper tools completing tasks on time and organizing the team might be harder than you think. Working from home can be challenging especially if it is for a longer period of time. It is hard to keep track of everyone's tasks, organize the teams, share knowledge and documents and motivate people to work like they are at the office.
We know that in today's competitive and dynamic business environment, software development is increasingly driven by the focused needs of customers and businesses, both of whom require rapid response to their requirements.
But, how to make sure you are handling things efficiently in times like these?
How to make sure you are managing projects properly?
What kind of tools can help you track task completion?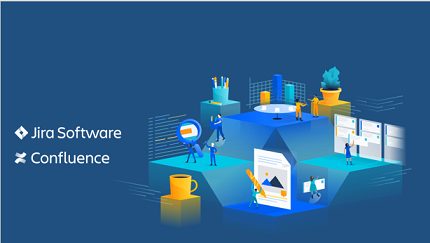 InterWorks uses Atlassian tools and they help us continue delivering services with the same high quality like we did before.
If you want to know more about these tools and how they can help you manage your teams, download our guide that explains in details the two Atlassian Cloud Enterprise solutions or tools (Jira and Confluence) that will help you keep things on track and effectively manage and organize your teams in case of a remote working model. Jira Software and Confluence tools are used by thousands of teams and known companies worldwide like: eBay, NASA, Cisco, Dropbox, Visa, Coca-Cola, Samsung, Audi etc. I'm not sure if you are already familiar with these Atlassian tools, but Jira Software is one of the best software development tools that is used by the Agile teams according to Gartner.
If you want to know more details feel free to contact us, we would love to help you organize your teams more efficiently.
---
Author
Tome Hristovski