Starting from 2013 when we became Gold Partners in the Microsoft Partner Network we set a goal to learn and work hard to achieve as many gold competencies as possible in various areas and technologies because as Microsoft defines them, Microsoft competencies are a proof for having the expertise in delivering quality solutions in one or more specialized business area.
This is how Microsoft defines Silver and Gold membership:
Silver Membership demonstrates consistent capability, expertise, and commitment;
Gold Membership demonstrates best-in-class capability within a specific Microsoft solution area.
In order to get silver or gold membership in the Microsoft Partner Network, we needed to demonstrate our expertise in various areas of business and technology. According to Microsoft, these are the areas and subareas of competencies:
Area
Subareas
Applications and Infrastructure
Application Development;
App Integration;
Cloud Platform;
DevOps;
Data Center
Business applications
Cloud business applications;
Enterprise resource planning;
Cloud customer relationship manager;
Data and AI
Data analytics; data platform
Modern workplace
Collaboration and content; communications, cloud productivity;enterprise mobility management; messaging; project and portfolio; security; small and midmarket cloud solutions; windows and devices
Since 2013, we have achieved gold competencies in 4 Microsoft areas: Windows and Devices, DevOps, Data Analytics and Data Platform, and we are pleased to announce that as of this month we have a gold competency in Microsoft Application Development area making us even more prepared to deliver quality solutions and meet our customers' needs.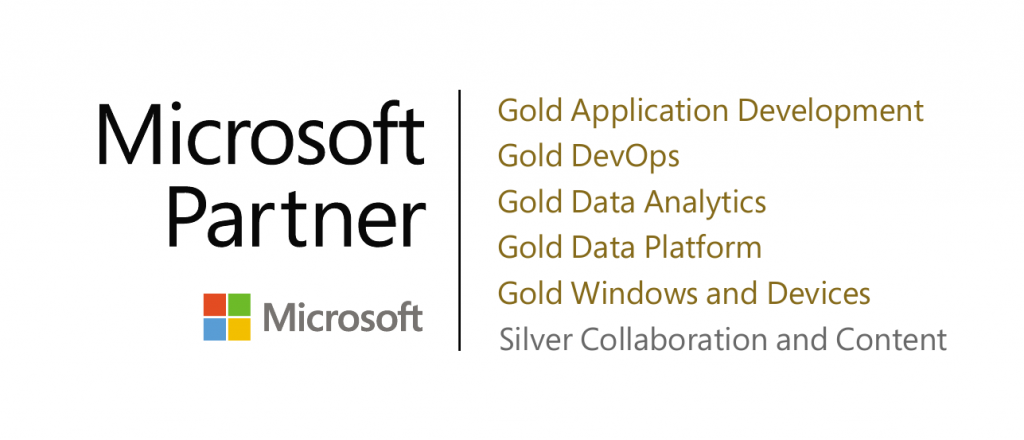 Check our Microsoft page to learn more about our services.
Author
Andrijana Dimitrievska
Latest 5 posts from Andrijana