We are always proud to see our customers succeed and achieve great things. That's why we are thrilled to announce that one of our partners, i.e., Hampshire Trust Bank (HTB) has won the Enterprise Automation Award (2022) awarded by SnapLogic in their Annual Enterprise Automation Awards.
The SnapLogic award recognizes leaders in innovation and automation shaping the industry – enterprises that have demonstrated outstanding achievements in using automation and custom-built solutions to drive business outcomes and improve operational efficiency.
This year, our partner Hampshire Trust Bank (HTB) was selected for the Enterprise Automation award based on the innovative use of SnapLogic's platform to integrate over 50 systems and applications to process thousands of payment transactions monthly and screen for risk and fraud. (Building a More Agile Financial Services).
We believe this award win is a testament to the power of automation in today's digital age, and we are honored to have played a role in helping our partner achieve their goals. Whether it's reducing manual labor, streamlining processes, or improving overall business efficiency, automation is a critical tool for organizations looking to stay ahead of the curve and achieve their long-term goals.
At ⋮IWConnect, we are dedicated to helping our partners succeed, and we are proud to see this recognition for our partner's outstanding work in the field of automation and innovation. A significant role in ensuring customer success is also our long-term partnership with SnapLogic.
Congratulations to our partner Hampshire Trust Bank on their well-deserved award win! We look forward to continuing our partnership and supporting their journey towards enterprise automation success.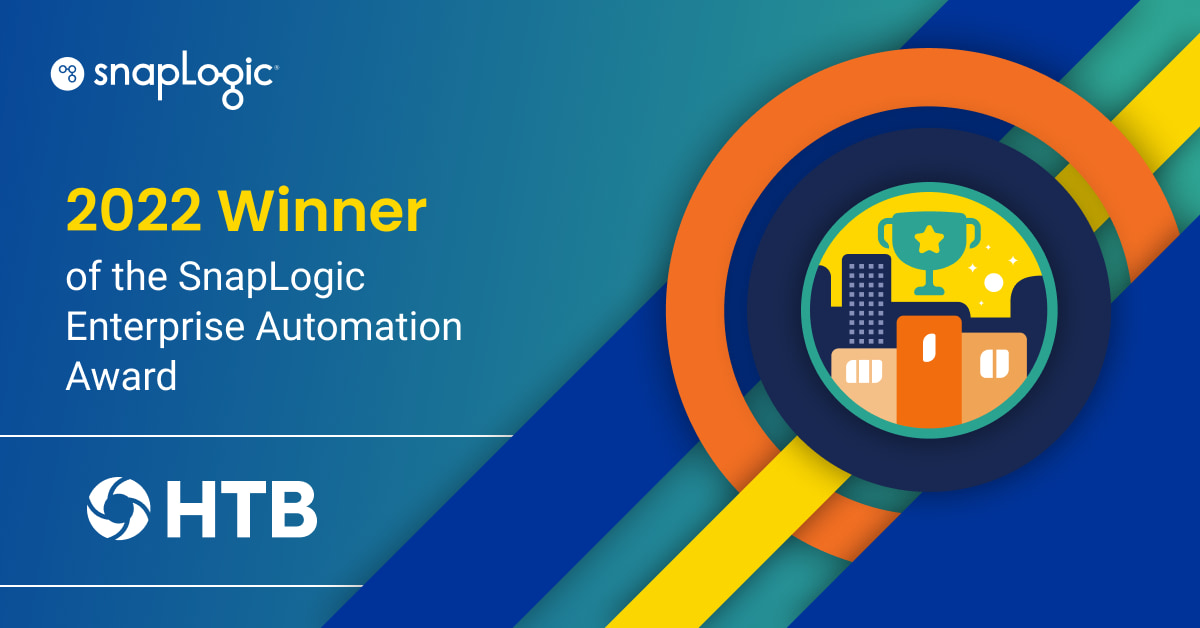 About ⋮IWConnect
⋮IWConnect is a global, multi-disciplinary, integration consultancy company focused on delivering feature-rich, high-performance IT solutions underpinned by state-of-the-art technology to match your business requirements. At the heart of our business is our commitment to delivering value-added IT solutions and products right on time and with top-notch quality.
We suggest also reading:
Author
Andrijana Dimitrievska
Latest 5 posts from Andrijana