300 people make 300 stories at ⋮IWConnect. Each person carries their own uniqueness and we care for all of them. Mario is a Java Developer at ⋮IWConnect whose persistence and hard work made him part of our success story. His grit to make a difference made him the perfect fit for our Java practice. In the next lines read more about his story.
How did you join the company and what is your role now?
While I was studying at university, I noticed that I was missing practical knowledge and for that reason, I enrolled in the Computer Science academy at IW Education Center. Before finishing the academy, I started as an intern in the company and later on, as an employee. My hard work, persistence and hunger for learning helped me overcome the challenges and gain practical knowledge. Currently, I work as a Java Developer.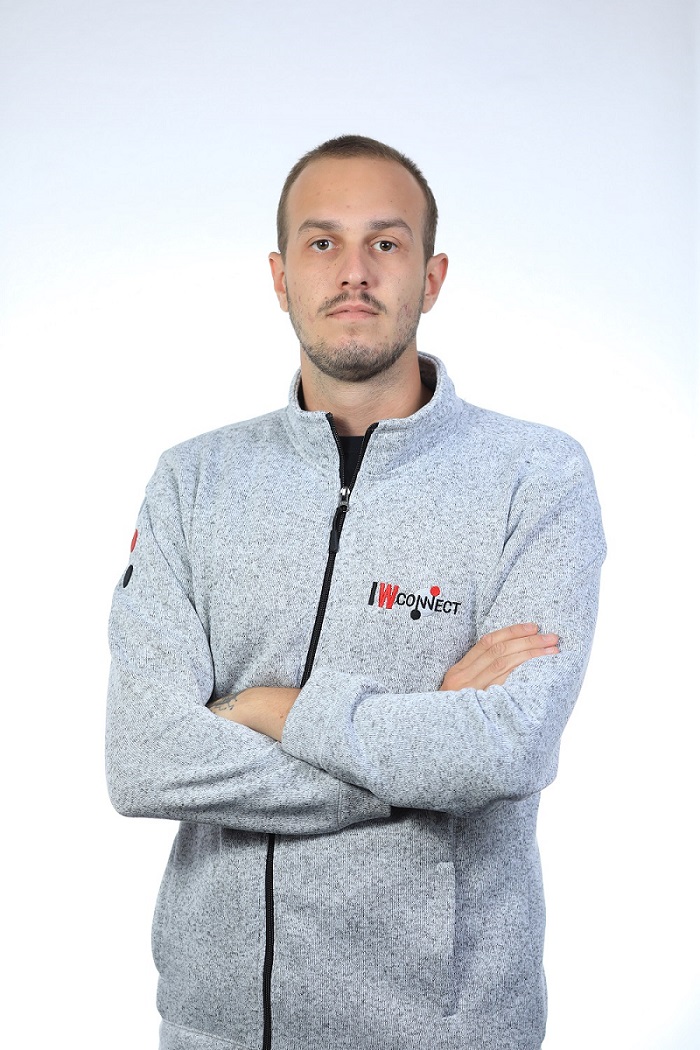 What are the most important lessons you could share after 2 years of working in ⋮IWConnect?
Don't be afraid of making mistakes because that is how you learn.
Soft skills are as important as technical skills.
Always learn and experiment with new technologies
I am glad to be part of a company where mistakes are allowed because they are part of the learning and growing process. Also, the opportunity to focus on your soft skills, not just the technical ones, was a life changer for me. Last but not least, the ability to learn and experiment with new technologies every day is priceless.
What were your biggest challenges from a technical point of view?
The biggest challenge was developing an algorithm for a company that buys and sells electricity on auctions and it was used to find the cheapest combination. I am proud to say that we successfully delivered the software. Welcoming challenges as opportunities and not threats is a game changer. Instead of focusing on the problem you focus on finding the solution and that makes things more exciting, and thus easier.
Your passion is Java. Do you think the Java community is well-developed in Macedonia?

It can always be better. The JavaSkop conference in Skopje is a great event and I think we need more tech conferences in Macedonia. Locally in Bitola, there is an IT community called Pelister Tech and they often talk about Java. Speaking of Pelister Tech, this month is dedicated to Java, and they will have a gathering on the matter. I and my colleague will be there talking about what's new in Spring Boot 3 and about Quarkus the new kid on the block. If you are a Java enthusiast or just want to learn more join us on 15.02 in IT Crowd in Bitola. The event starts at 7 pm.
Let's say you were to start work at ⋮IWConnect tomorrow. What advice should lead your first steps toward success?
Define goals and work towards them and most importantly don't stop until you achieve them.