A brand is a word that is constantly buzzing the world. And it is not just a mere word, it is more than that. It is a sense of belonging to a group of people with whom you share the same values, opinions, and you have the same goals. A brand is not built overnight, it takes time and effort to group all those people together and create something that will speak the story. ⋮IW brand is being built starting from 2004 onwards and as of recently ⋮IW has rebranded itself into ⋮IWConnect – We connect the DOTS to unleash your business potential. In the following lines, you will read why we have decided to rebrand – the story behind the name, logo, our brand promise, and more.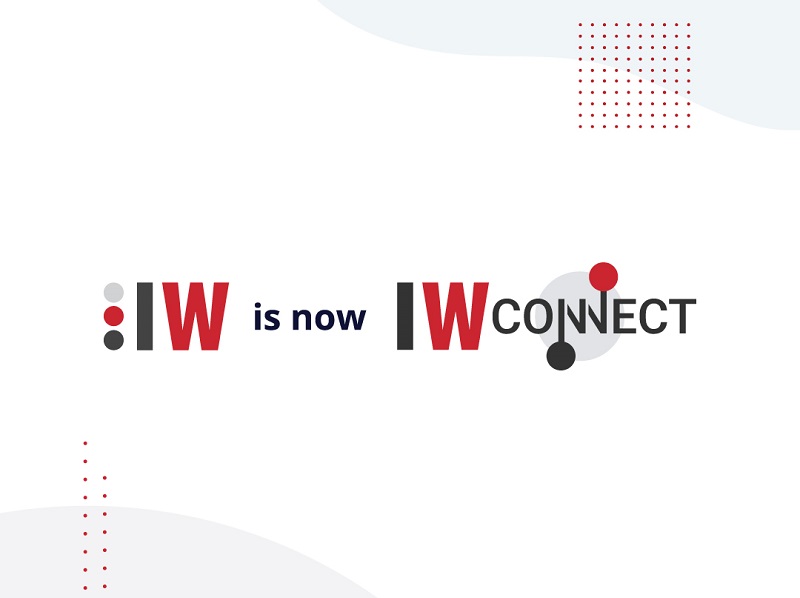 The Why Behind the Re-branding
We have been on the market since 2004 – a period during which we have changed and grown immensely. We have experienced many things internally and externally – happy and sad moments, two global crises, a great expansion and technology change, etc. As the world is changing, we are also changing, adapting, and expanding. Thus, we have expanded our technology portfolio, expertise portfolio, we have opened offices not only in our country, but also abroad and it was clear that this growth and change should be followed with a rebranding – a change of the name, logo, and a new website (which is going to be live soon) that would communicate ⋮IWConnect's story and brand clearly and loudly. With the rebranding, we realigned our mission, vision, core values, and belief system with the value that we provide, ensuring that the quality of the services, products, and value provided continue being exceptional.
The Story behind ⋮IWConnect and the logo
When talking about the name, we believe that a name can make a significant difference, and most importantly it should describe the company in its entirety. To better understand the need to change the name, we will go a bit back to the history of our name. At the same beginning in 2004, the name of our company was InterSoft Consulting meaning International Software Consulting. Soon afterward, we changed it to InterWorks meaning International Consulting/Partnership that Works. Up until this year, the name described us perfectly, but with the changes throughout the years (15 Years in Review; Chapter 16 of ⋮IW's Story – 2020 at ⋮IW) and the great expansion, we have realized that we aren't only International Consulting/Partnership that Works, but we are more than that. Internally, we are a multidisciplinary team that connects knowledge, skills, and expertise to create business solutions, and then connects those solutions to deliver exceptional value to our clients. We do not forget to connect on a higher level as friends and family as well. In addition, when working with our clients we tend to connect with them just as if they are part of the team. Having this in mind and also our great expansion, in terms of technologies, solutions, countries, projects, clients… it came all naturally to us to change the name to ⋮IWConnect. Besides this, the future is all about connectivity and digitalization, and we are connecting the DOTS (Digitally Optimized Technology Solutions) since 2004.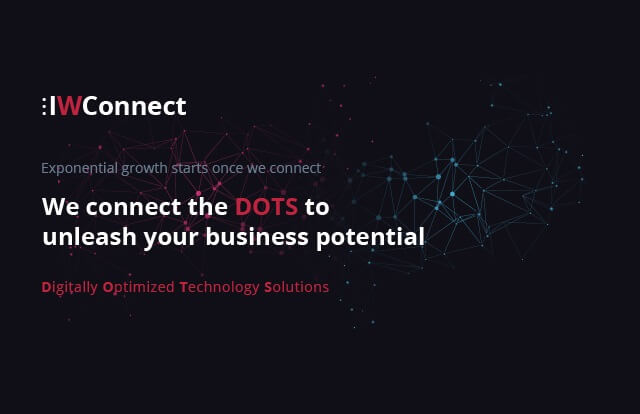 If you take a look at our new name you will see that it consists of ⋮IW and Connect which are written jointly. There is a story behind it as well. Semantically the name describes all the things that we have talked about previously and the connection, and we wanted it to describe us visually as well so we decided to write the two words jointly: ⋮IWConnect. When it comes to the three dots ⋮ and IW, we are proud of our history and how far we have come, and one way to show that is by keeping something that will remind us of our roots and tradition, but we have added the word Connect which refreshes our brand and reflects the future of connectivity and the way our company operates. Therefore, we connect history and tradition with the future by connecting the dots in the present. And that's the story behind the logo as well.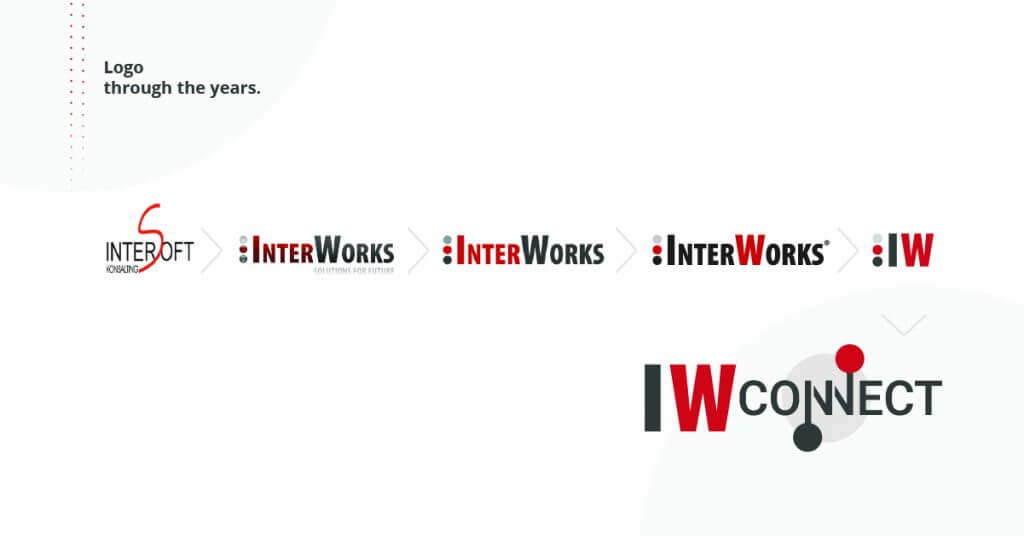 When it comes to the colors, we have chosen colors that represent boldness, passion, energy, security, and reliability – black, gray, and red and they represent our resilience and desire to do more and be more even in time of crisis. We have remained steadfast in providing exemplary customer services that empower clients to unleash their full business potential even during the global financial crisis in 2007, and the COVID-19 crisis which is still present.
The Idea behind We connect the dots to unleash your business potential
We believe that people, businesses have the potential to do and achieve things that they may not be aware they can do it. Very often, we, as people, tend to stop if we think something is too hard to be achieved, but in fact, there isn't a thing that is unachievable. The only thing that you need is your desire and firm goal that you can achieve anything. Afterward, you just connect the dots ?. Thus, our premise is that our clients are the Business Experts, and we are the IT experts, and when we connect our intentions and vision, then we set the start for an exponential growth that will unleash our clients' business potential. Exponential growth starts once we connect and the success depends on the connection that we establish.
⋮IWConnect brand promise
Our everyday job involves getting connected to our clients, understanding and dealing with everything that troubles or challenges them, while they focus on expanding and growing. The rebranding doesn't affect our brand promise at all. It remains the same: Our clients are part of us, the ⋮IWConnect family (we share the same opinions, ideas, desires, and fears), a team that is focused on creating an outstanding value that provides a competitive advantage and ensures that our clients unleash their business potential.
The future is ours – let's connect and unleash the potential that we all have.
---
Check out the official video of the re-branding:
Author
Andrijana Dimitrievska
Latest 5 posts from Andrijana