Microsoft enables digital transformation for the era of an intelligent cloud and an intelligent edge. Its mission is to empower every person and every organization on the planet to achieve more and is grounded in both the world in which we live and the future we strive to create. Being closely related to the mission that Microsoft has, if not the same, ⋮IWConnect joined Microsoft Partner Network in 2013 as a Gold partner. In addition to being part of Microsoft Partner Network, we are also proud to say that we are part of Azure marketplace with 12 solutions, 10 of which are consultancy services, and 2 products.
Starting from 2013, we have been focused on learning and improving our knowledge in different areas of the Microsoft technology ecosystem, which resulted in gaining gold and silver competencies. Enhancing our capabilities in Microsoft technologies enables us to say that we are committed to ensuring that our clients maximize their processes, transform their businesses, gain a competitive advantage, and be the best on the market.
In 2020, our pool of gold competencies increased for one more for Application Development making a total of 5 gold competencies. As of February 2021, we are proud to say that we have 8 gold competencies and one silver competence.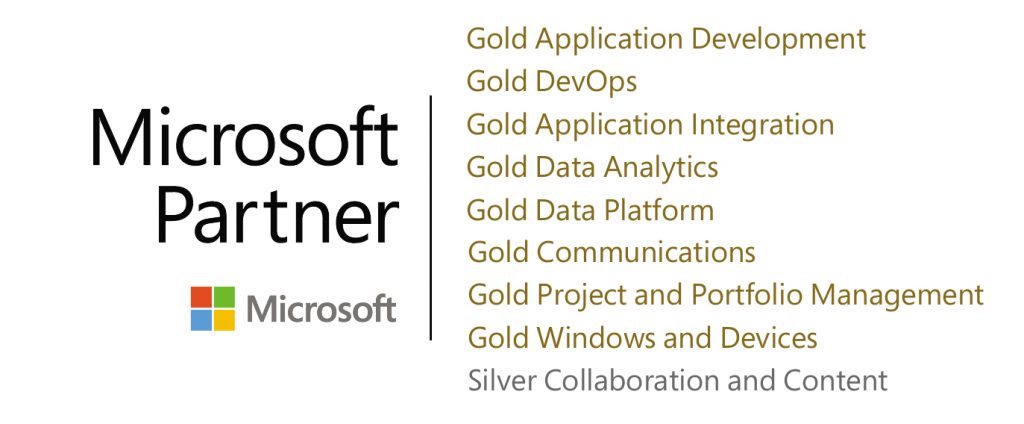 As Phil Sorgen, Corporate Vice President – Worldwide Partner Group at Microsoft Corp. says: "By achieving a gold competency, organizations have proven their expertise in specific technology areas, placing them among the top 1 percent of Microsoft partners worldwide. When customers look for an IT partner to meet their business challenges, choosing a company that has attained Microsoft competencies is a smart move. These are highly qualified professionals with access to Microsoft technical support and product teams."
With the latest achievement of the gold competencies in Application Integration, Communications, Project and Portfolio Management, we have demonstrated our expertise in providing development services on an enterprise-proven platform. The benefits for our clients are faster and quality development of software and application that will enable our clients to optimize their business processes at their fullest and reach faster time to market.