⋮IWConnect's family is growing every day. As we become bigger we have a greater responsibility in making more people feel welcomed and feel at home. Making 90+ people feel like they belong, feel motivated, inspired and happy is pretty challenging.
We do a lot of things to make our employees happy like fitness trainings during work, introduced a relax room in the company, after work parties, employee of the month initiative and so on. But as when you are writing a text and you are almost certain it is great, you always leave grammar and spelling check on in Word. That is how things work in real life too! In order to make sure we are on the right track and in order to make ourselves even better we need to stop for a minute and check things out.
That is why we organized a short survey for our employees asking them what three things they like most about working @ ⋮IWConnect. Their answers were as follows: Growth, People, Company, Work, Flexible Time, Environment, Team Spirit, Positive Colleagues, Reputation, Friendship, Knowledge, Creativity, Stability, Team, Opportunities…..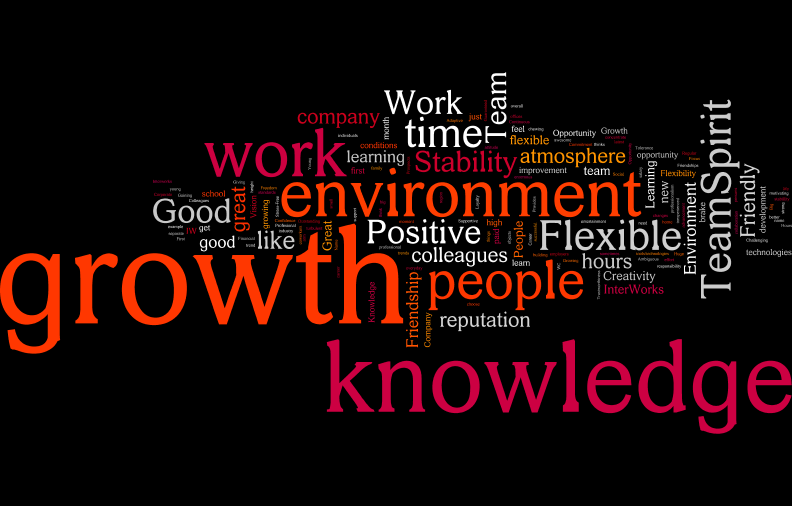 You can see the answers more "vividly" on this picture:
Thank you everyone! We are who we are because of you!