They say time flies and it sure does. The Summer Internship we put together in our Skopje office went by in no time. Our interns spent three months learning, working on real projects, and connecting the dots to unleash our clients' business potential. We are proud that two of them are now our regular employees, Simona and Gjorgje welcome to the team, and Marija and Bjanka we wish you the best of luck in the rest of your studies.
Following is the story summarizing their summer experience at ⋮IWConnect.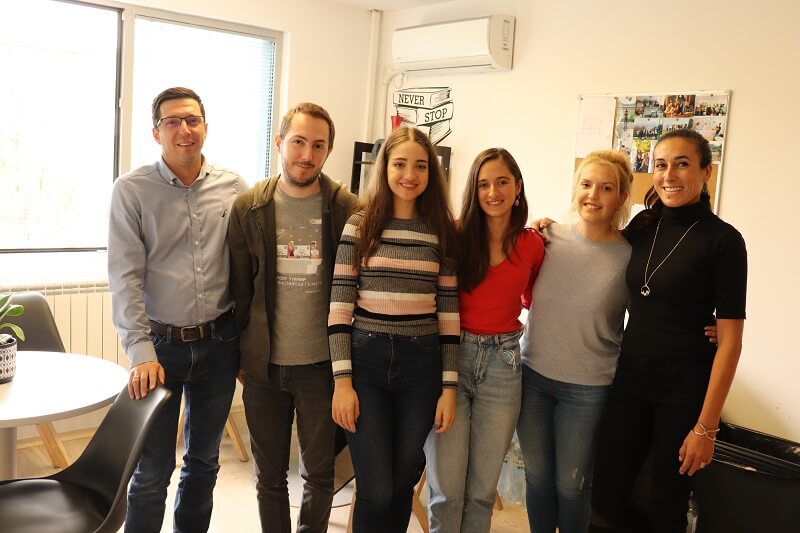 Gjorgje : In the past three months I learned how to be part of a professional work environment and the need for mutual respect with your coworkers. I learned a lot of practical knowledge with numerous different technologies and tools developed by Microsoft. And finally, I learned the importance of communication when you are part of a team. In the past period, I worked on three main projects as part of the Robotic Process Automation internship. The first was an automatic CV generator, the second was an Order Processing flow, and the third was an Invoice Processing application that included OCR. All of these projects were built on the Microsoft Power Platform using Power Automate and Power Apps. Before the internship, I used to work on projects exclusively by myself and never in a team because I never had confidence in my team members. Now, I see the value of being part of a good team where you can learn from your colleagues, and work together faster than you ever could by yourself.
Share one funny moment in the last three months: One of my coworkers kept getting daily calls from an elderly person who was calling the wrong number for two weeks, and he picked up every single call to calmly tell the person that they had the wrong number.
Simona: I gained deeper insights into robotic process automation and it has helped me significantly in planning my career. I understood the career path of a programmer better through the internship, which is going to help me make an informed career decision. Besides the technical aspects I experienced teamwork, thus improving my soft skills, taking on responsibility, time management, work ethics alongside problem solving and communication skills. To sum up, the most beautiful thing I learned is how does it feel to belong to a company. As I mentioned before, the internship was thematic so I learned a lot about robotic process automation, by completing the tasks that were given to me. Of course, in the beginning, we were provided with detailed courses to get acquainted with the way the tools work (PowerApps, Power Automate, SharePoint, etc), and then I got the chance to work by using them on various projects together with excellent mentors who were my support in solving and achieving the goal, and certainly the greatest source of knowledge. I will highlight the app for generating and automatically populating CVs, creating invoices and appropriate reduction of products in stock as we receive orders, working with version history and terms in SharePoint alongside creating a whole site there just by one click with data taken from the document library lists. Not only did this experience changed me as a person, but it gave me the dream job since I finally found what I was meant to do. I found a passion within my work and that is the most important thing in life. Also, before I knew it, I was a more responsible and reliable person, ready to enter the professional business world. Besides what I gained, I like to mention what I lost – and that was the constant fear I had to end up working something and somewhere I don't really belong to. So, I have to express my gratefulness for this work family. I am proud to have become part of this team!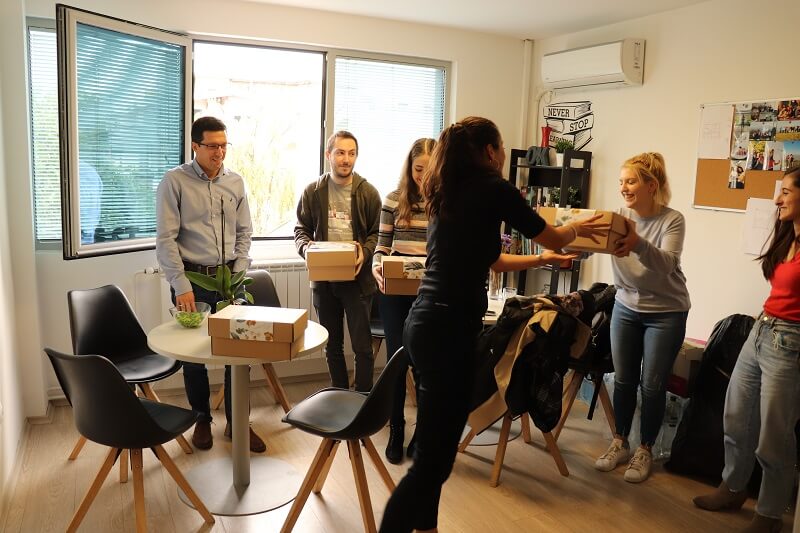 Share one funny moment in the past three months: There were a lot of funny moments during this past three months since it's everyday practice for someone to say or do something funny and bring positivity into the office, but if I have to mention one thing only maybe it's the time when I misheard the name of our college Marijan, I thought he was joking with me and telling me Marija even though I asked a few times. It turned out I'm just a little deaf.
Marija: Over the past three months, not only did I learn many new technical skills, but I also gained a lot of soft skills, that will undoubtedly benefit me in my future career. In this internship, I got to experience what it's like to work in a professional environment, I had an opportunity to work on real projects, prepare presentations and improve my communication skills further, by working with our client. In the second and the third month of my internship, I had the opportunity to work on a real project. We were asked to create a process that would automate the processing of a large number of invoices. Processing invoices is a big issue for a lot of companies. It requires a lot of time and resources. However, with the help of RPA, we were able to make this process a lot quicker and easier. This experience definitely changed me as a person in many ways. It taught me valuable lessons about working in a professional environment, working with clients, and working under pressure. On top of that, over the past three months, I met many incredible people, that I'm sure I'll stay in contact with after my internship is over.
Share one funny moment in the past three months: One of the funniest moments in the past three months happened on my first day of the internship. When I first walked into the ⋮IWConnect building, I somehow managed to miss the big doorbell, right next to the door I was waiting in front of. I walked around the building 3 times, looking for a way to get in. Eventually, I called the contact number that I was given, only to be told that there was a doorbell right where I was standing. At the time, I was a bit embarrassed, but now I definitely see it as a funny memory.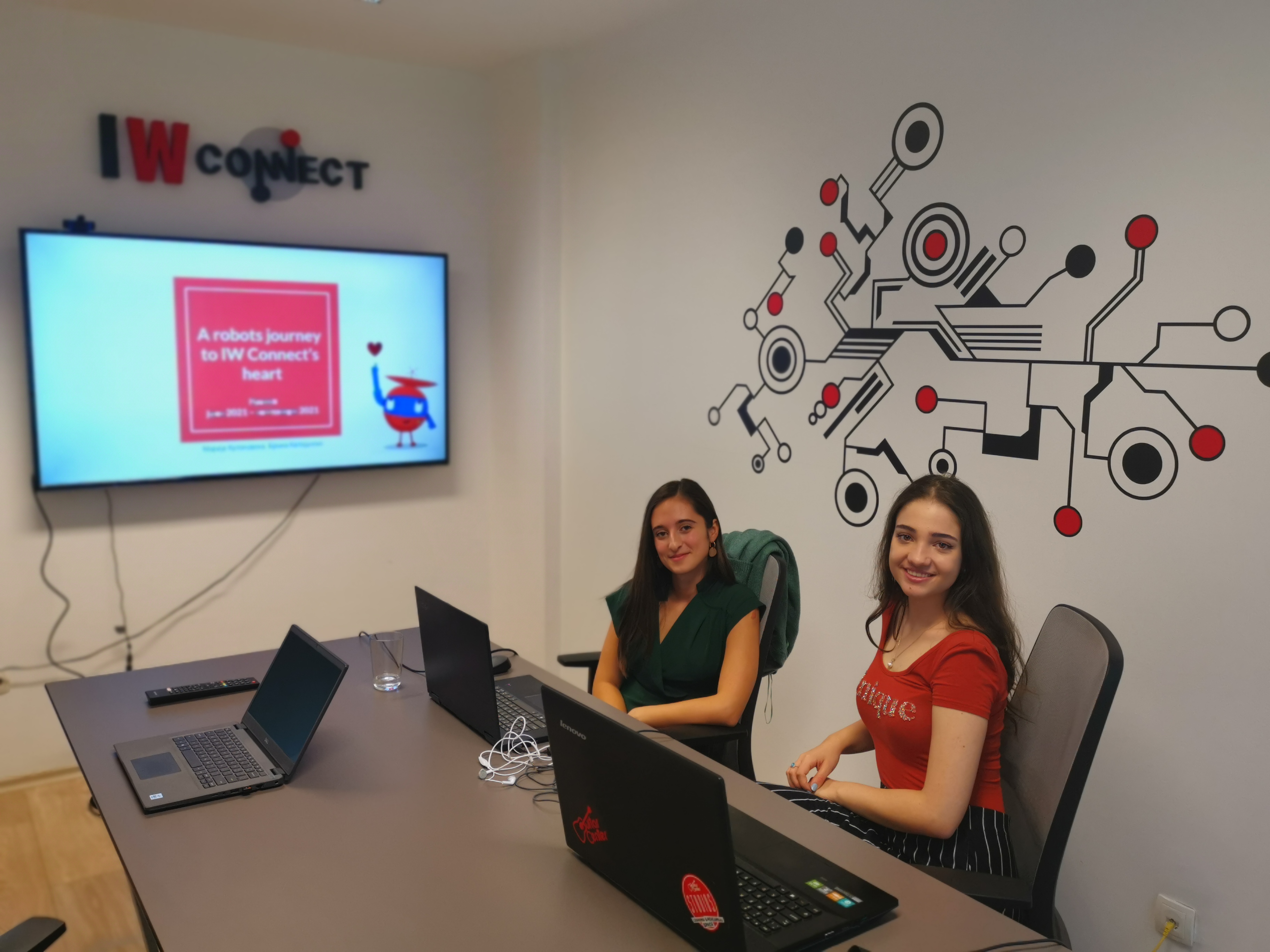 Bjanka: aI learned a lot about UiPath, I feel like I am ready to create anything that the tool is capable of. But I would say that I like how much I evolved my teamwork skills since Marija and I needed to collaborate very closely on the project. Also, I truly got to know how it is to work in a company for 8 hours in the day because we were fortunate to have a live internship for the first 2 months. We built several UIPath processes which when combined form the functionality of processing invoices from receiving them on mail to having an XML file ready for entering into a company's ERP system. We built everything from scratch so the "UiPath Advanced RPA Developer Certification Training" that we followed the first month came in handy. This was my first internship so, of course, change is inevitable. Every challenge and solution just increased my confidence more. In the end, after the collaboration with a real client, the successful project, and all the kind and encouraging words from all the employees after the final presentation, I finally feel like I am in the right field of study.
Share one funny moment in the past three months: There was one particular moment that will stick with me forever, which by the way was very tragic to me when it happened, but I learned to laugh at it. The Skopje office was organizing a welcome party for the leadership team from Bitola. We all met and greeted each other and then I went to take some coffee. When I turned around I noticed a leader that I still have not met. I was carrying things in both of my hands so when he reached out for a handshake I got distracted and spilled the coffee. As if that was not bad enough, in those milliseconds I decided that my priority was to give him my respects so I shook his hand with mine all covered in coffee. He was extremely kind about the situation but I would like to say "Sorry once again for the inconvenience" in case he reads this.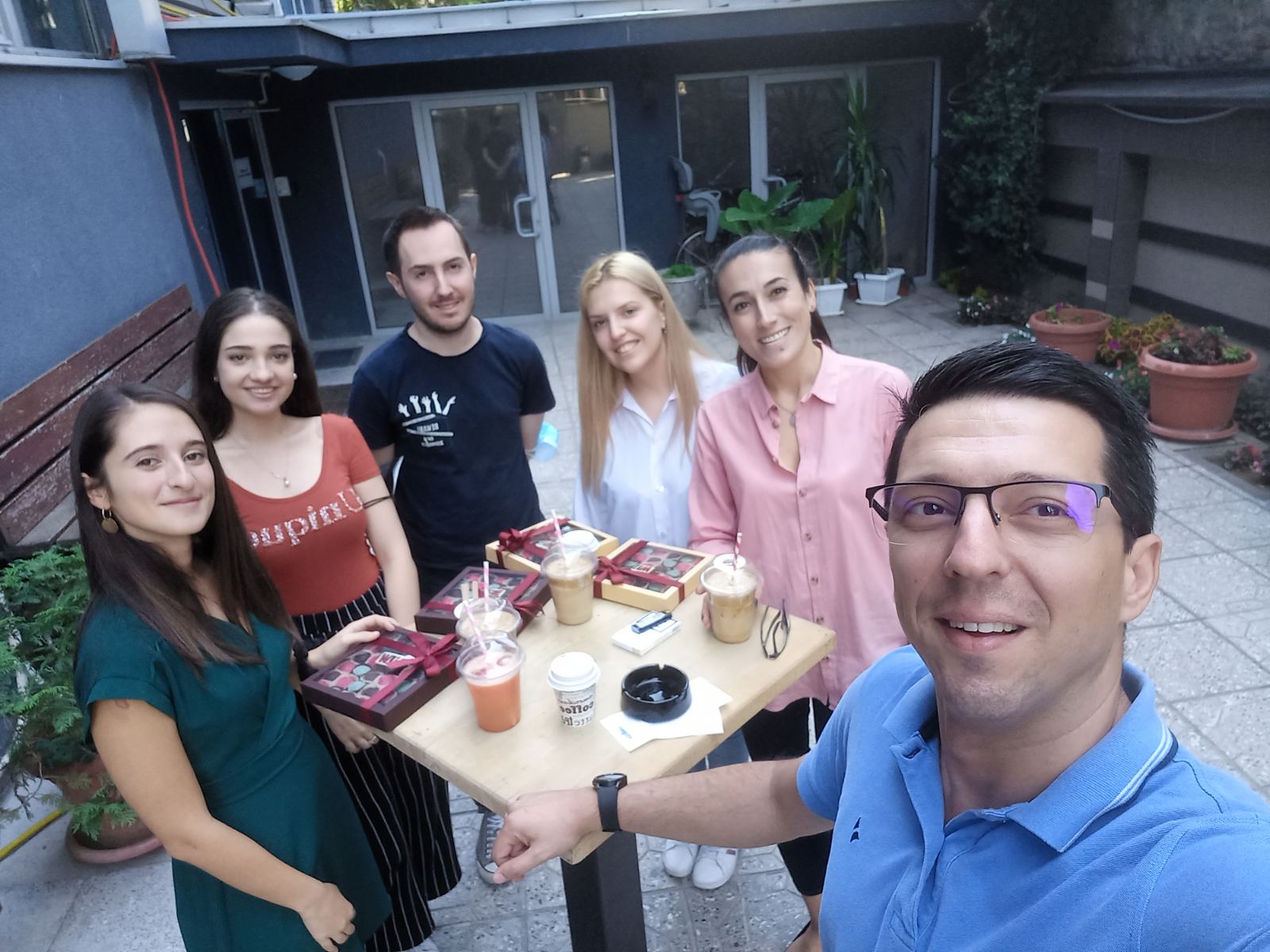 Author
Renata Pavlovska
Latest 5 posts from Renata