"Project management is viewed as the 'new' form of general management which enables organizations to integrate, plan, and control schedule-intensive and one-of-a-kind endeavors in order to improve overall organizational performance and should be refined with the education that includes both technical and human skills" (Pant, Baroudi 2008)
When working on a project, one of the most important things is to know how to collaborate with everyone involved in the project. Many people think that knowing how to do your job and be good at what you do is essential, but they are wrong. Nowadays, in a stream-oriented world that we live in, soft skills have been somewhat underestimated and that is a big mistake especially when it comes to project management. Project management is the place where the combination of soft and hard skills is crucial.
Hard skills represent the technical characteristics and include the use of knowledge and tools to complete high-level tasks. These skills are usually easily taught and applied through spreadsheets, templates, or hard data. Hard skills are always part of the set of expertise that is required for a job. They include the required knowledge that an individual should have to complete the job effectively. They are the job specifics listed in job postings, the types of skills that are learned and can be defined, assessed, and measured.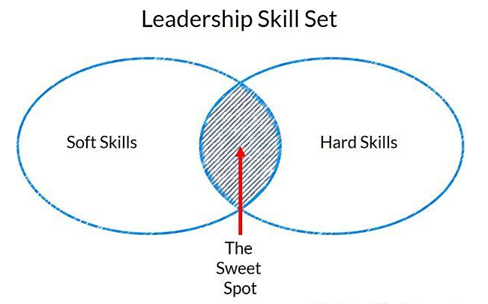 1.1 Soft skills & Hard Skills (Picture taken from: TheBusyLifestyle.com)
On the other hand, soft skills are invisible and indefinite, include qualities such as emotional intelligence, communication, problem-solving, and conflict management. These social skills are the competencies that make us more human in nature and therefore should be an essential part of every individual. This exact information leads us to the following statements:
A proposal can't be accepted without management
A project manager can't lead a project without stakeholders
A project cannot be without a project team
A project can't be managed without other people
So, according to the above-stated reasons, the conclusion is that human interaction and soft skills are fundamental for project management and project managers to complete their tasks.
Soft skills are the subjective interpersonal skills. Getting familiar with soft skills and training should be included in project management practice because many relationships of different types are required and needed to complete the projects. It is fundamental for project managers to represent and interact with stakeholders and for internal project members to ensure the project stays true to the three most important limitations – scope, budget, and schedule.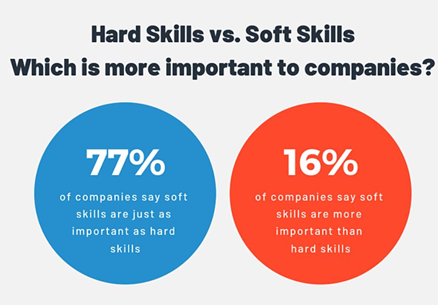 1.2 Soft skills are more important (Picture taken from Wiki.wfglobal.org)
People (soft) skills are how you truly engage and operate with people, the extent to which someone feels comfortable when the person is around you, how people react when you talk in a group, how you create your friendships etc.
"Soft skills get little respect but will make or break your carrier" (Peggy Klaus)
In emotional intelligence, the term 'social skills' refers to the skills needed to handle and influence other people's emotions effectively. An American psychologist, Daniel Goleman, developed a framework of five elements that define emotional intelligence ("Emotional Intelligence – Why It Can Matter More Than IQ" 1995) :
Self-awareness – because people with high EI can understand their emotions and they don't let their feelings get in the way
Self-regulation – people who have the ability to control emotions and impulses, they think before they act.
Motivation – people with a high EI are willing to delay immediate results for long-term success; they are highly productive and effective in whatever they do
Empathy – the ability to identify the needs and viewpoints of those around you and understand what is they want
Soft skills – This is the ability to identify with and understand the wants, needs, and viewpoints of those around you. Empathetic people avoid stereotyping and judging too quickly, and they live their lives in an open, honest way.*
* Reference: https://www.mindtools.com/pages/article/newCDV_59.htm
Project Manager – The transformational leader
"The relation between soft skills and project management and project management education is what makes a transformational leader"
When talking about Project management, as discussed previously, soft skills should be included in the project management education because they set the foundation for a real go-gather, a faithful and effective leader. Therefore, a higher emphasis should be put on suitable training and education of soft skills. Adding soft skill elements can transform an ordinary project manager, into a leader, or perhaps even a transformational leader.
As a true leader, it's very important for the project manager to understand how teams work, and what are the true features of a good team. Teams are a self-motivated force in which objectives and ideas are discussed and decisions are made in an effort to reach the previously set goals. Before starting to work on a particular project, all tasks and goals should be clearly defined and understood by all team members. Defining and assigning tasks based on the team member's skills is the responsibility of a true leader. According to some estimates, soft skills are responsible for the bigger part of project success.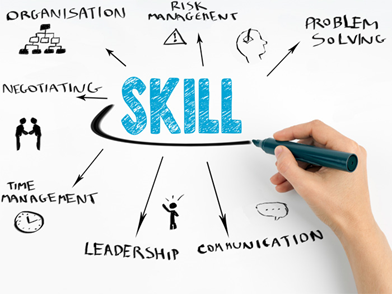 2.1 Project manager soft skills (Picture taken from Prince2.com)
Real successful leaders are inspirational:
• They are charismatic and maintain an optimistic viewpoint.
• Create enthusiasm with a passion
• When communicating, they use their entire body, not only words.
• Always try to stimulate and get the best of others
"People who are extroverted, who are good at marketing themselves, and who are socializing easily are rated superior to others who lack those attributes" (Schulz, 2008).
To be more effective and successful, project managers should perform their job by using their personal skills and the knowledge they possess. Some of the most important soft skills a project manager should possess are:
Motivation – To be able to motivate others is fundamental for leadership and has become an essential skill for project managers. Motivation is simply a "will to act". As a manager, it is really important to understand every member's motivation force so he/she can advise and influence them in a positive way.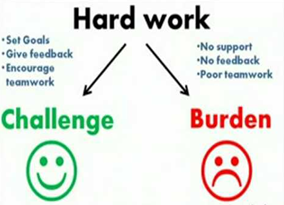 2.2 Motivation (Picture taken from Pinterest: www.mci.edu.au)
Communication/Interpersonal skills – Poor communication is bad for the project's success. Open and clear communication is a necessity, and this should go both ways. Open and true communication from top-level leadership sets an example for all other members of the team. Transparency will lead to employees who will feel more comfortable to open up to the manager about their concerns and issues. Good listening skills line up directly with good communication.
Leadership – As a leader, it is important to understand the characteristics of a good team and to understand how teams work. Teams are changing all the time. In teams, ideas are discussed and assessed to reach the goals that are previously set. Before starting to work on a project, tasks and goals must be clearly well-defined and understood by every member on the team.
Organization – Time management is a crucial part of Project management and is one of the reasons that companies seek people who are most capable of organizing a great number of fragments.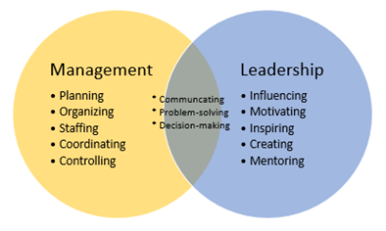 2.3 Management and leadership (Picture taken from: bodum.westernscandinavia.org
Conflict management – In a big project, where a lot of people are involved, conflicts are inevitable. So, implementing strategies for conflict resolution helps achieve more effective leadership during difficult moments for the team. When managed well, a conflicting situation can bring team members closer and more focused on achieving the overall objectives of the project.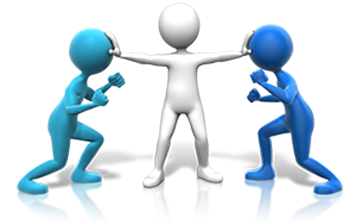 2.4 Conflict management (Picture taken from edionline.net)
Decision making – Decisions can usually be seen as routine or strategic, operational and emergency. Depending on the type of a decision, when making a judgment, project managers have their own sets of different criteria on how they analyze different options. During the decision-making process, managers should always think of other members and how a certain decision will affect them, and when in hesitation, always consult their colleagues.
Trust building – Respectable leaders always care about earning the trust of their team members, by being transparent with the team, sharing information and making decisions, being genuinely interested in the development of every team member. These are the ways that project managers earn their team's trust. Furthermore, team members who have confidence in each other prosper while those who don't, struggle to endure. That trust motivates the sharing of information and confidence in all levels of the organization.
---