SEETEST is an event in the area of software testing and software quality management which occurs every year in autumn. This year, the event took place in Sofia, Bulgaria on September 29 & 30. Attending conferences to expand our knowledge, learn and improve has always been our practice, and this year part of our QA team visited SEETEST. We know for sure that our team had an amazing time learning and networking, and we decided to share their experience with the others. Following are the impressions of Panche, Marija, Borche and Ilija of SEETEST 2022.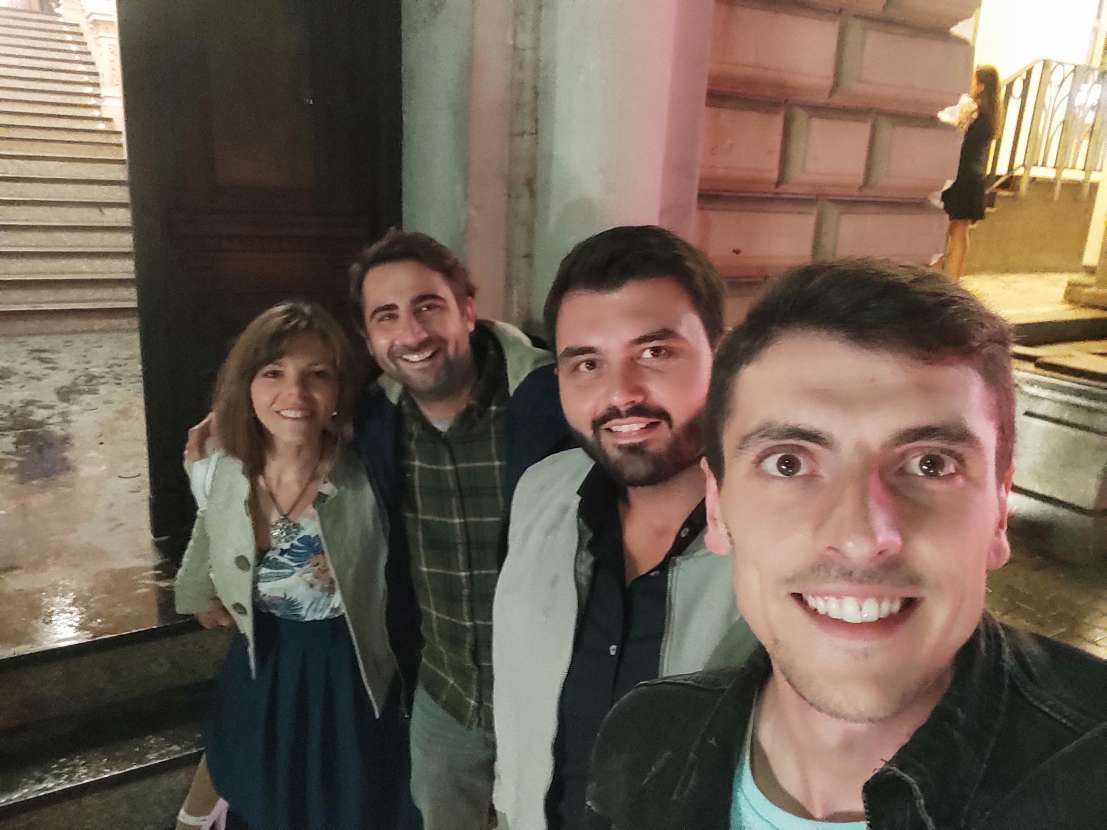 1. How satisfied were you with the event and how useful was the event?
Ilija: I haven't had the chance to visit an event of this range in the past, and I found SEETEST to be a very interesting event. This is probably the biggest QA event in South East Europe. Every presentation that we heard was good on its own. I am only 1 year in QA, but the conference has shown me that choosing QA is the right choice.
Marija: I had a dream to attend SEETEST 2022 since 2008, and the dream finally came true. The event is much more than what I have expected – the agenda and the presentations were amazing. I had the chance to network and share experience with professionals in QA from all around the world.
Borche: Attending events and conferences like SEETEST is very important for every software tester, because the presentations covered manual and automated testing for all levels, from junior to senior QA. The reason I was attending this event is that it's a place where I can learn new things, meet new people, and feel the energy and the desire for more knowledge. I haven't attended a similar event in the past, and being present at the event was a very good experience for me as it gave me very useful information related to my work in QA.
Panche: Attending conferences of this kind helps us expand our knowledge, talk to different people with many years of experience, learn something new, share our views with others and help us grow and mature. I have connected with many people and speakers at the event and I can say that SEETEST is a must for every QA professional.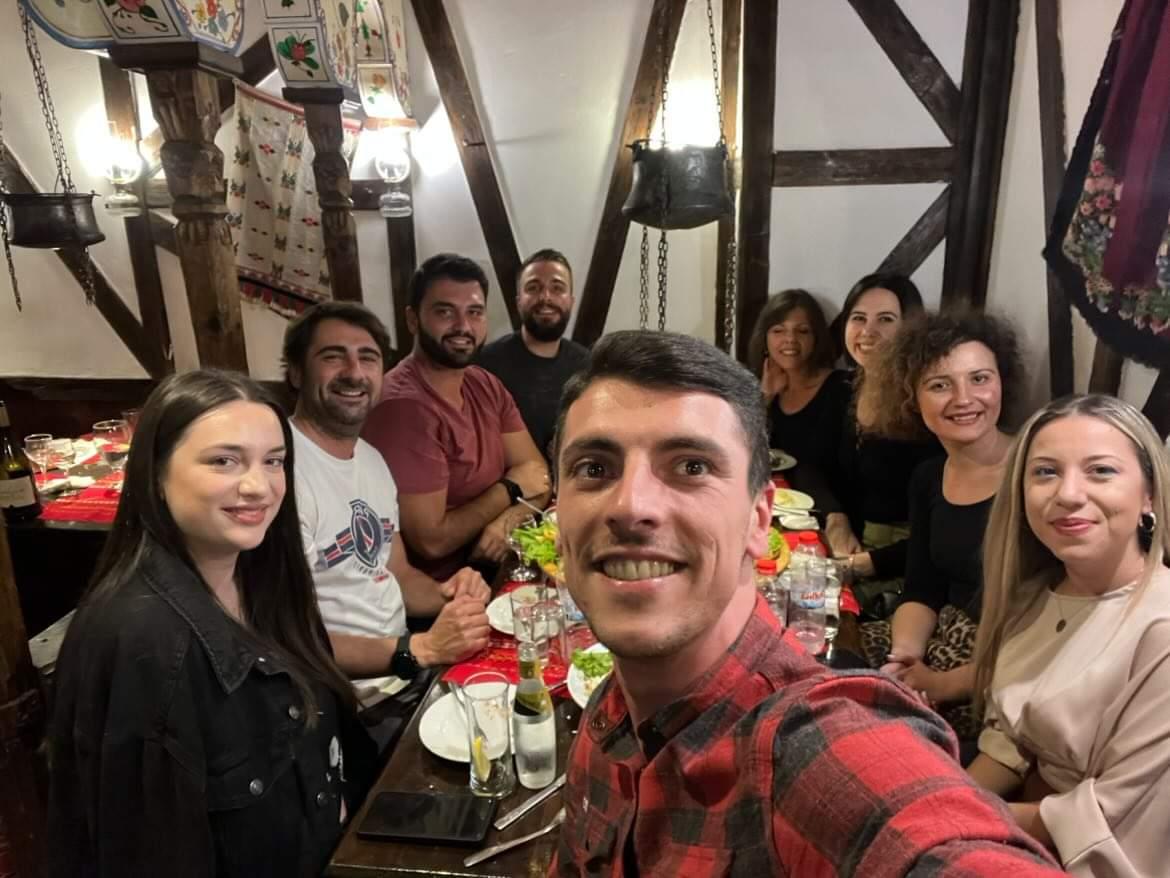 2.What was your favorite experience or moment of the event?
Ilija: This is a tough question because every presentation was good on its own. There were a lot of technical presentations, and soft skills presentations as well. I tried to attend the technical ones because they gave me a chance to interact with speakers tackling specific QA problem.
Marija: My favorite experience was on the first day when we had a working break after the first part of the lecture. The break included working in pairs to solve competitive tasks, which at the same time meant knowledge sharing. This was a perfect way to see how other QA professionals approach the same challenges.
Borche: The event gave me answers to many of the questions that had been bothering me, so I cannot single out one experience as a favorite. The way of presenting, quality, and the material presented covered many fields from the are of software testing.
Panche: What I found interesting other than what the speakers had to say were the discussions. We were around 50 people in both tutorials, sharing different views, having different experiences, and coming from different cultures. The discussions were very constructive, and I have gathered many different solution examples to common problems that I will for sure use in my daily work life. What I really liked about day 2 is that I got to hear and see my personal QA hero, Michael Bolton. I have followed his views for quite some time, but it was a different experience having to meet him and have a short 1:1 conversation.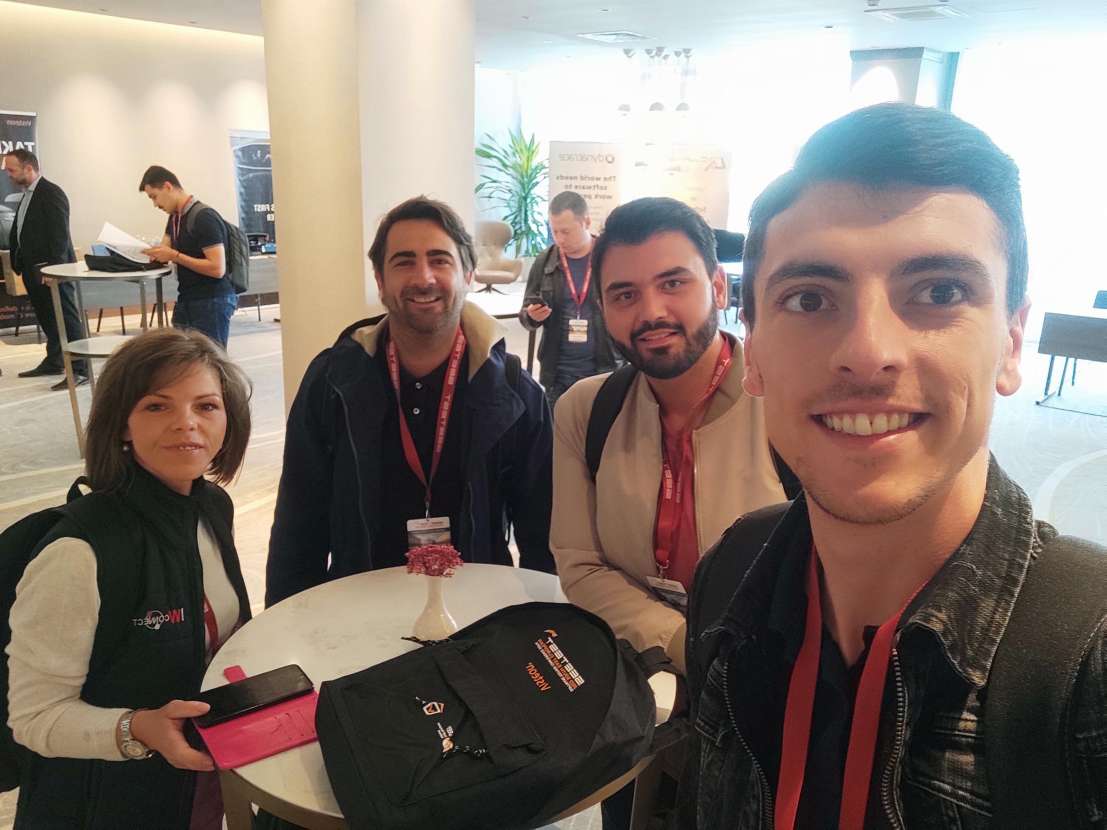 3.What was your biggest takeaway from the event and what did you learn at the event?
Ilija: The atmosphere and the connection among the participants made me feel that I am part of a wider community. All of us had the same goals and challenges, and we were all oriented toward knowledge-sharing and improving ourselves via networking. One of the most important things that stuck to my mind was – QA is an extremely important part of every company, and QA engineers have a lot of responsibilities in the entire process.
Marija: One thing that will remain in my memory from the event is the networking. It is really awesome to gather in one place with like-minded people and discuss similar challenges. On the other side, the event further supported my opinion that QA can be included everywhere – QA is a science, not just a business.
Borche: The first thing that I learned at the event was that every employee should strive to improve their communication skills for a better workplace environment. Besides this, there was a lot of useful information about how to approach and prepare documentation for successful and meaningful work for any project.
Panche: I had the pleasure to attend many presentations, part of them were technical, and part were related to improving our soft skills. Many of the speakers are renowned professionals in the IT industry, and by only listening to one presentation of them you will learn something new. Among the many presentations, I have attended the presentations of Pablo Garcia Munos, author of one of the leading books regarding test designs and patterns, and Jan Grape, a pioneer in software development and author of many books, both working in some of the biggest companies mainly in Sweden. These two presentations were probably the ones that left me the biggest impression, along with the presentation of Michael Bolton and the opportunity to have 1on1 conversation with him.
4.Would you want to attend this event again in the future?
Ilija: Definitely yes!
Marija: Yes. I have attended many online conferences where the interaction is extremely low, and SEETEST was something different. I highly recommend attending onsite conferences, as all lectures have different meaning, and very often after the discussion, you are wondering if any approach is true by itself, you have different angles of seeing/ reading a definition. That is the real mindset of a tester -> predicting different approaches of one state – sure you will find a bug but think twice it can be false positive. 😊
Borche:
Yes, I would like again to attend an event like this in the future, and I would go even more prepared to extract as much information as possible.
Panche: First, I would say big thanks to IWC for the opportunity to be part of an amazing event. And as I said in the beginning, everyone should attend this kind of conferences because they help us expand our knowledge, share our views and with that grow and mature. I am really glad to be part of a company where the personal and professional growth of employees is a priority. And, yes, I would definitely attend it again, but this time as a speaker.
Panche, Marija, Borche and Ilija were also the first colleagues who started the event series IW Tech Talk & Coffee Break where they shared their experiences of the conference and answered our questions. You can watch the video here.