Our team was part of E-commerce: Accelerate! this month. A regional e-commerce conference, hosted by the Macedonian e-Commerce Association. The conference had its biggest edition so far and for five years in a row it managed to gather 600 professionals, 30 experts, focused on four main topics and featured six keynote presentations, 4 panel discussions, one case study and of course networking. The program was focused on the possibilities e-commerce offers and the changes in the habits of the buyers. Following are the impressions of our team from the event.
Was the event worth visiting?
Andrej Nankov:
Definitely, if you want to see what is happening with the small businesses in Macedonia and the region, that operate in the field of E-commerce. We saw many entrepreneurs who are inspired by global brands and are looking for ways to extend their businesses.
Marko Gichevski:
Yes, for me it was the first of a kind, there were several local and regional companies/businesses that are somehow related to eCommerce. We were able to see some successful people and most importantly hear the problems they are still facing now and it got us thinking of ways we are covering/handling them in our IWCommerce platform.
Ivana Nikolikj
Absolutely! Although the focus of ⋮IWConnect is on the global market rather than the region, I would say it was positive to see how this sector is growing regionally, hear the latest updates, and maybe most importantly, learn about the challenges and next steps that need to be taken.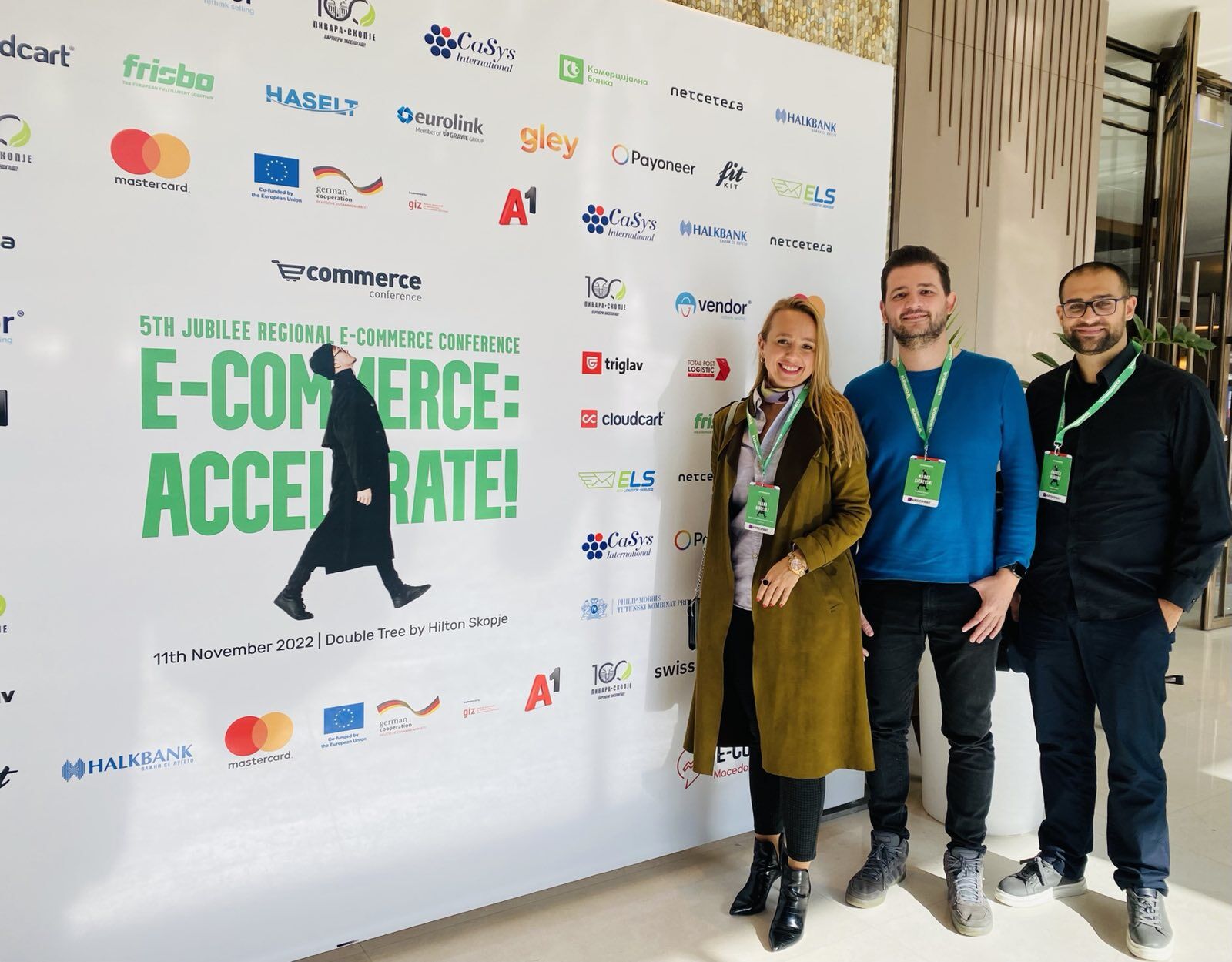 Did you meet people with similar interests? Are people and companies in North Macedonia e-commerce ready?
Andrej Nankov:
The visitors were mostly companies from Macedonia and the Balkan region sharing experience in their domain business. There were also a few panel discussions where they stressed the business challenges and ways of resolving them. The laws in the region and transportation as a problem for delivery were the main challenges discussed.
Marko Gichevski
Yes, we met a few people that are operating in this area sharing the same interests as us. Unfortunately, most of them are facing the same problem from the local area – people's purchasing power. Even when you have the best eCommerce platform based on the statistics only a small portion of the people in Macedonia or the Balkan, in general, are using the Internet to make and complete an order. The suggestion from most of them was to go globally – have an international shop that will allow you to reach a bigger number of people.
Ivana Nikolikj
Networking was the most important part of the conference for me. There were many people from the fella, sharing their experiences while emphasizing the challenges they are facing with the fragmented regional market where each country has its own different legislative and regulations, as well as the problems with the delivery system. Therefore, one of the mutual goals of the regional companies in E-commerce and CEFTA countries is to bring regulations in line with those in EU, to enable faster and easier delivery of shipments to the end user. The analysis and statistics shared during the Conference were showing steady progress in Macedonia and in the region, which needs to be accelerated in every way possible.
How would you rate the event?
Andrej Nankov
If I can rate the event from 1 to 10 that will be a solid 9.
Marko Gichevski
9 of 10, almost all the topics were interesting to listen to, and plan some opportunities around them.
Ivana Nikolikj
For the Macedonian/regional market, it was quite a good event, covering the important topics on how to accelerate online shopping, at the same time focusing on the real challenges this market is facing with.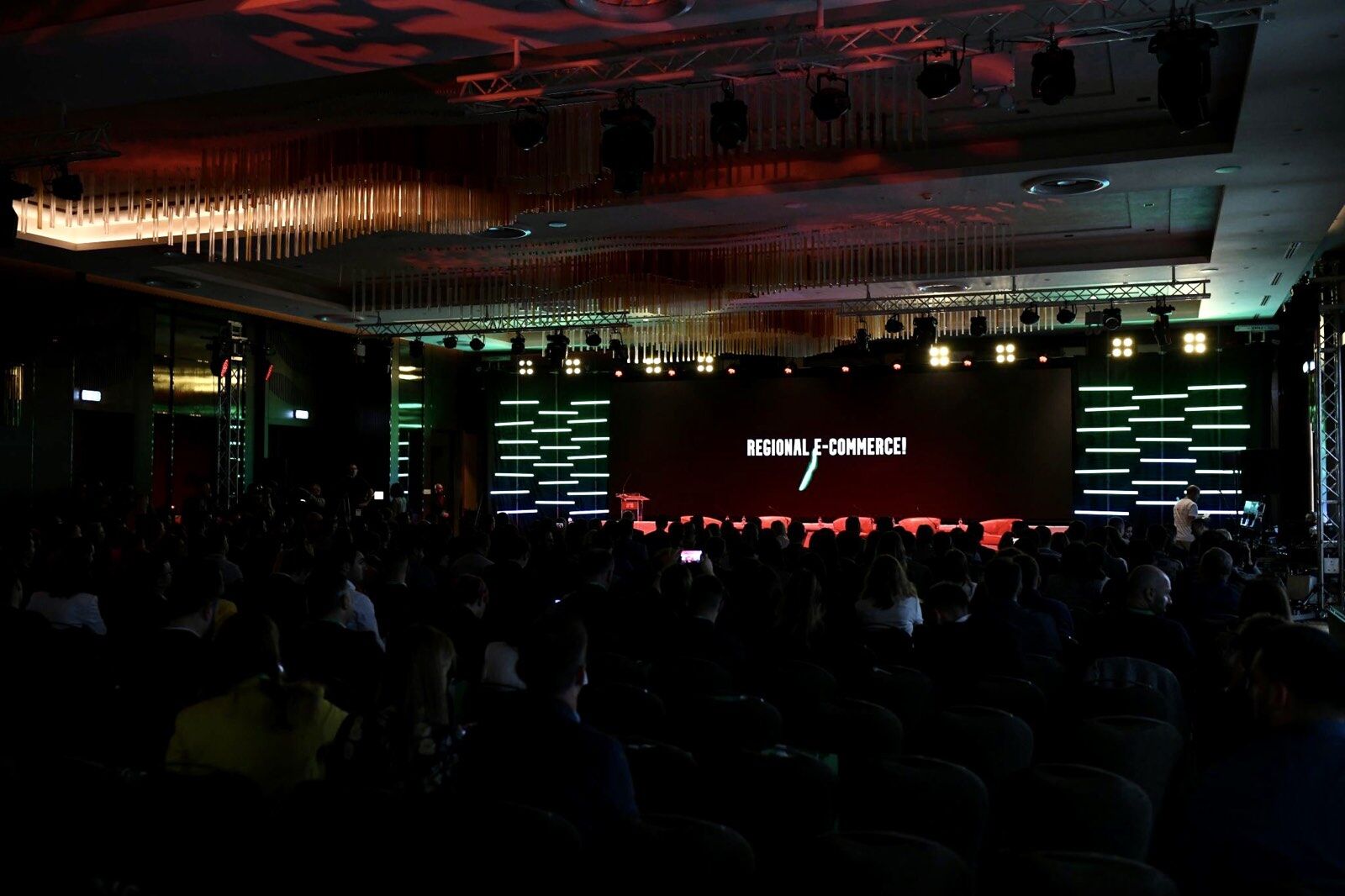 If you compare our e-commerce platform with other platforms, where does it stand?
Andrej Nankov
I believe that we are on a good track. At the event, I expected to see an E-commerce platform like ours, maybe a competitor. However, our company is focused on the global market and IWCommerce can drive small and huge businesses. Our product is a breakthrough for this region, and we need to be proud of it.
Marko Gichevski
Since I am the Product Owner I would say we are almost better than them 😊, the truth is we are very close to an international solution, again the conference was for local businesses only, and in general, we as a country are still facing problems with global services such as payment providers PayPal or Stipe support, transferring goods via border, etc., and our efforts are focused on European, and USA based customers. From another view, a few of the speakers mentioned that today it's very important to have multi-language, currency support, provide integration with ERP, CRM, Invoicing, and Inventory management providers, and have flexible solutions which in every segment is what we are building/have today.
Ivana Nikolikj
Our IWCommerce platform is created for an international market and since our clientele is 99% based in Europe and North America, I would definitely say that we are ahead of the competition in this region with a much broader perspective from a technology point of view and ready to provide our unique e-commerce solution not only to SMEs, but as well as, to big global corporations.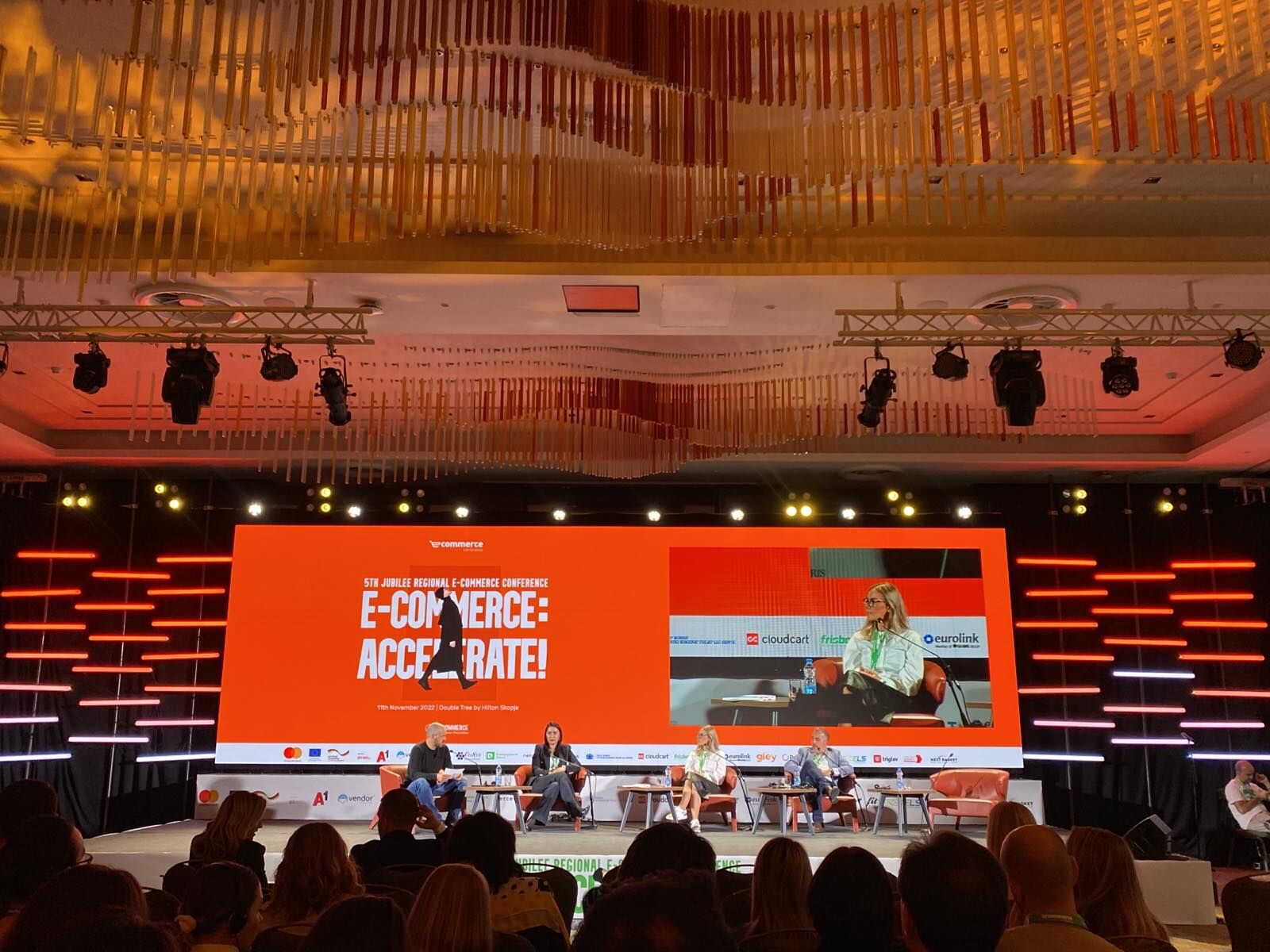 Would you go to the conference again?
Andrej Nankov
Yes, and I will invite the sales and marketing team to present who we really are and what we have.
Marko Gichevski
Yes, I would like to visit again, I heard and learned several things that I will indeed use in our platform. The next thing that I value is making new connections with our competition and understanding how they operate.
Ivana Nikolikj
Definitely. I can already correlate and make a comparison from last year's E-commerce conference and can't wait for next year when we'll be getting on stage and presenting our IWCommerce platform! 😊