Nikola started his story in ⋮IWConnect in 2021 and brought positive energy and a growth spirit to our office in Novi Sad. His passion for state-of-the-art technologies, desire for constant improvement, and handball help him be the man that he is. Read more about his journey in our company and the great plans he has for our Novi Sad office.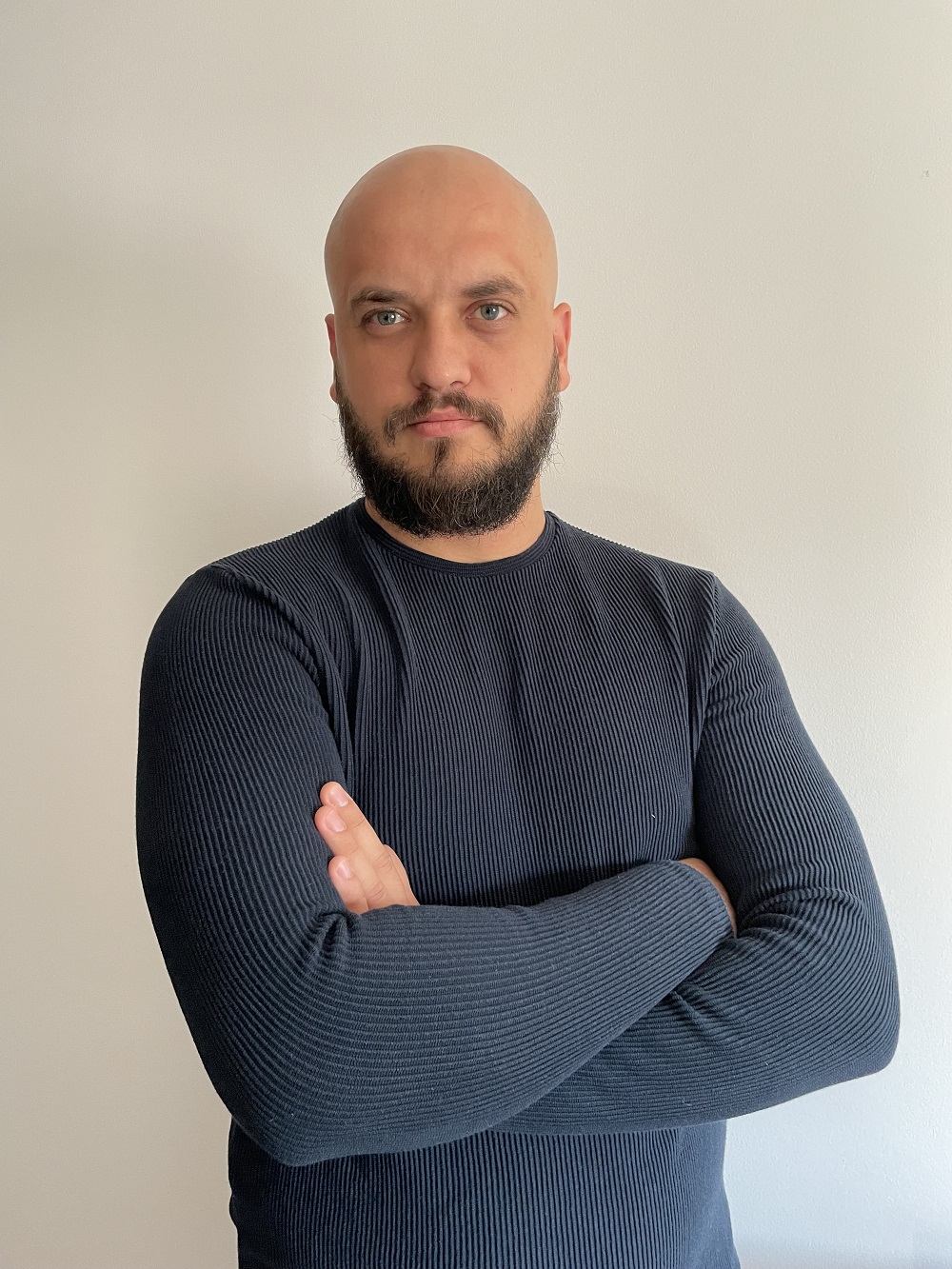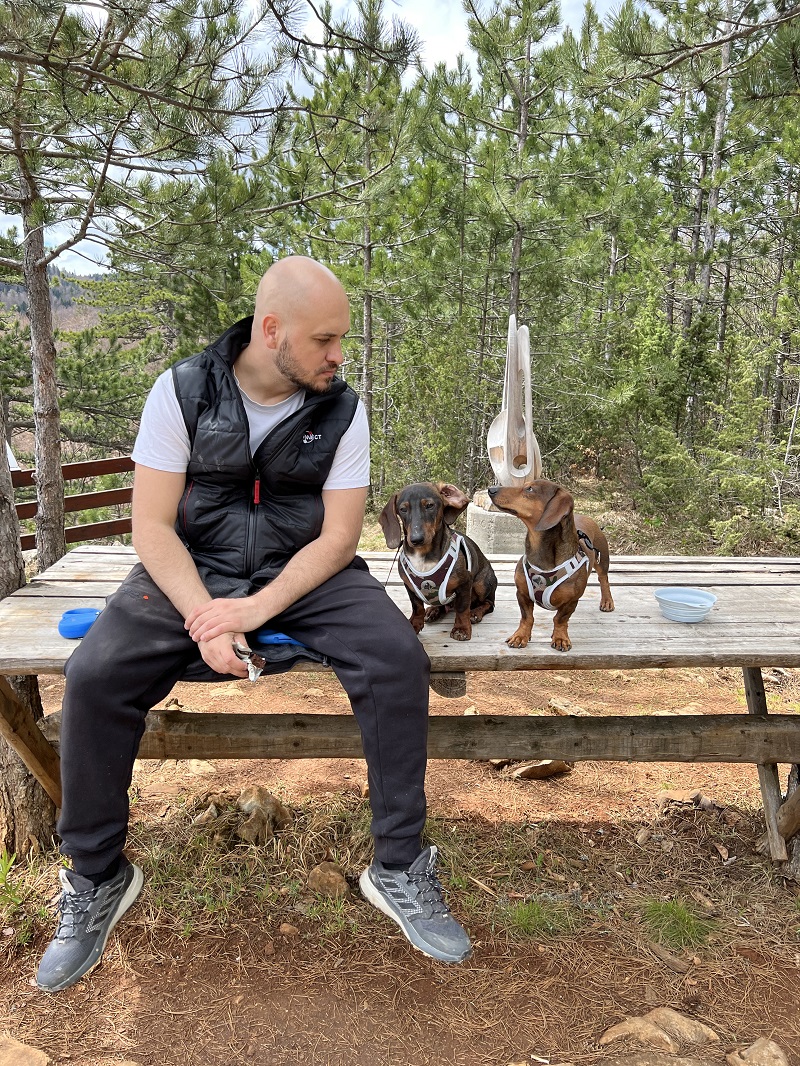 When did you start working at ⋮IWConnect and how would you describe your first working day at ⋮IWConnect today?
It's been a while since I joined ⋮IWConnect in September 2021. It was quite a relaxed day with the company of our HR colleagues, who put their effort into giving us an introduction to the company and its internal processes.
What led you to this career?
This was an opportunity not to be missed, at least from my point of view. My goal to start developing an office in Novi Sad came true and more than that. The ability to extend the presence of a company that has been present on the market for 19 years is a great responsibility but also a great pleasure. I have been eager enough to participate in creating something new that will be beneficial for all of us in the long run. I am eager to see what the future holds because we have some ambitious plans for our office in Novi Sad and the company in general.
List 3 things that make your working experience here different than other working experiences that you had.
Opportunities to grow, transparency and willingness to make improvements no matter the costs.
What's the most exciting part of your job?
I've jumped into something totally unknown to me and stepped out of my comfort zone so being able to learn and grow together with others is a challenge that drives me.
What's one thing that surprised you about working at ⋮IWConnect?
Lots of effort has been put into charity and helping others. I am proud to be part of a company that practices its core values daily. Unconditional contribution is something we cherish every time we can and is not just a value written on the website. Another thing I would mention is growth, which is yet another value the company and employees cherish. If you want to be successful, especially in IT you need to grow constantly, so being part of a company that supports exactly that is priceless.
What's a work-related accomplishment that you're really proud of?
I hope there are many others to come, but so far, I would single out that we have established a good base in Novi Sad and managed to grow the team with some amazing people and we have big potential to grow even further.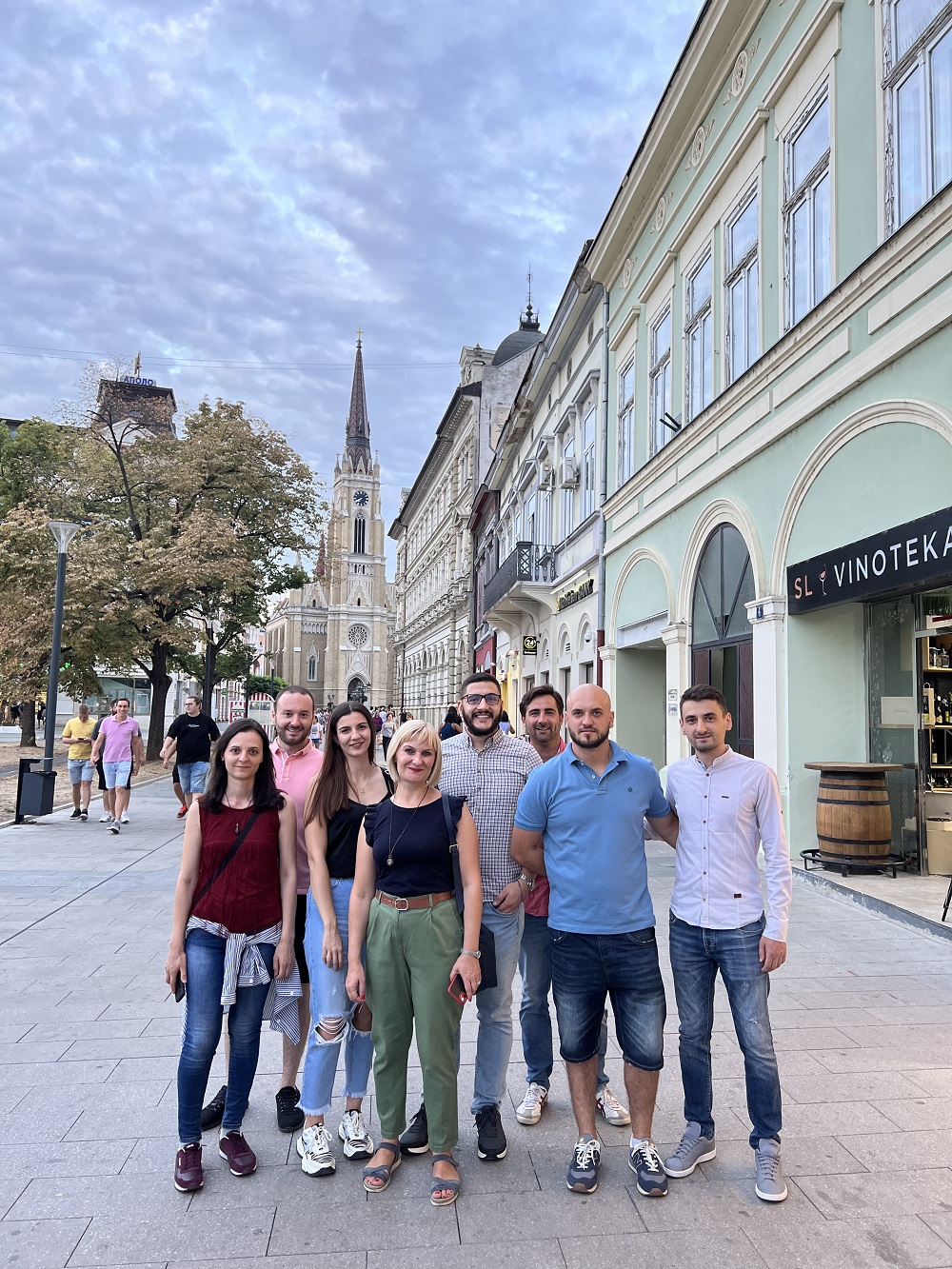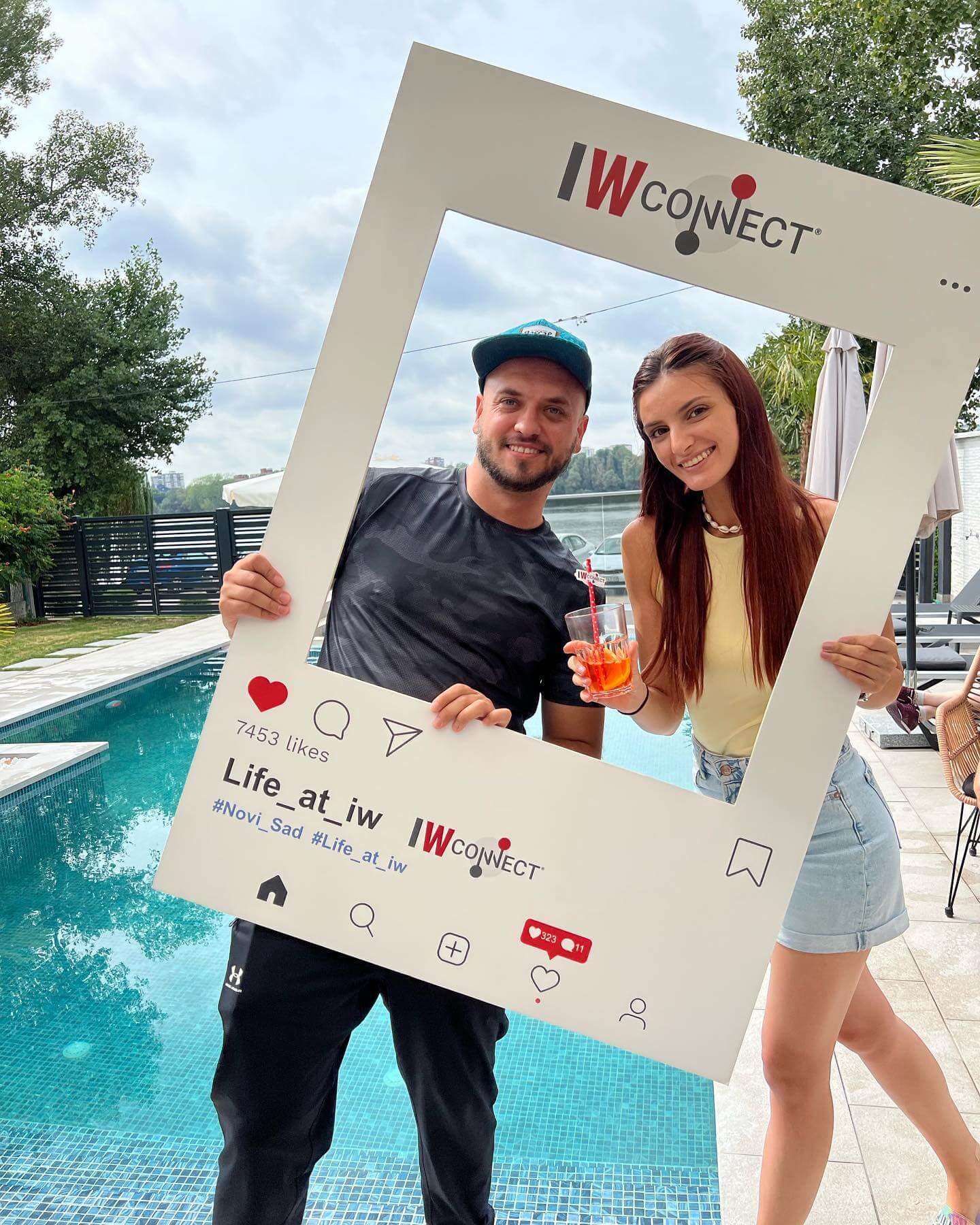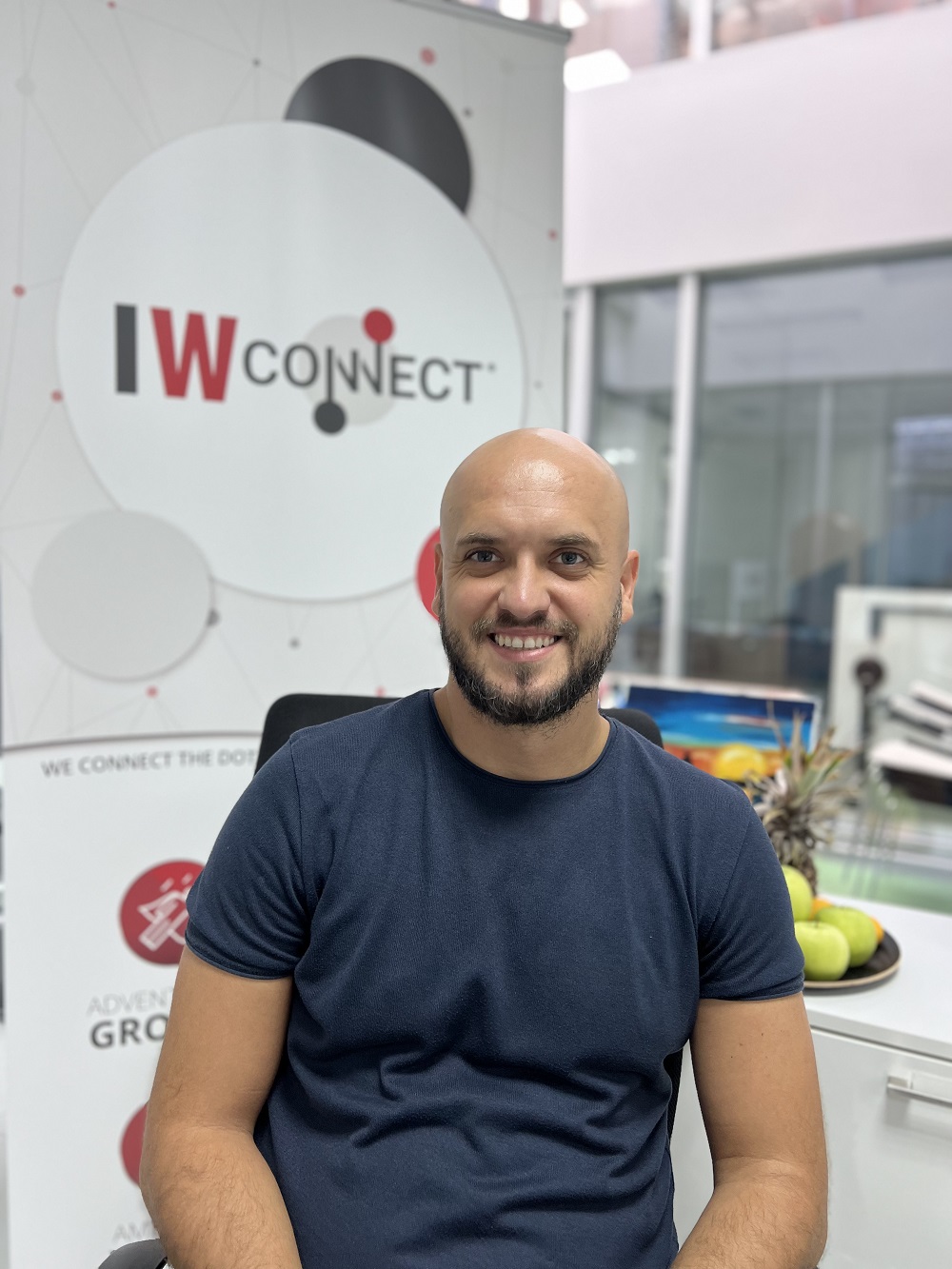 What kinds of activities energize you?
Well, there are cliché and non-cliché activities that I could list. Spending my time with loved ones is obviously one of the things I do enjoy most. On the other hand, I also appreciate challenges. Recently, I have come back to playing handball again, after multiple years of taking a break (almost 10, to be exact) and it is hard to compete with young players on the field. But I will endure, even with sore legs after each session. Besides that, a good hiking route with my girlfriend and our dogs is always welcome.
If you weren't in IT, what would you be?
I think I have asked myself the same question multiple times in my life, starting from the end of high school till now. From playing handball professionally to having a ranch with sheep, and horses and growing some organic goodies. In my dreams, I do gravitate to the last one lately.