Introduction
In today's competitive and dynamic business environment, the time available to produce new software, develop new products or to release new updates of existing solutions is reducing rapidly. This has resulted in IT services or product development companies to be more responsive to change and thereby assisting business entities to be more receptive to change as well.
The Jira Software was born out of this need to create an easy way of working and managing projects that would enable a more agile and responsive organization. In other words, JIRA is an issue management platform that allows teams to easily manage their work throughout the entire lifecycle.
This led ⋮IWConnect towards becoming an Atlassian Solution Partner and start using Jira Software for more productive and efficient organization of our projects. Today Jira Software is part of our Project Management practice and we are using it in everyday business.
With the implementation of the Jira Software in everyday business, we are promoting a transparent agile environment where we create an outstanding value for our customers.
The highest priority in our practice is to satisfy the customer through a transparent environment where the development progress of the projects is visual and manageable.
What is Jira?
JIRA Software is the most popular and commonly used agile project management tool used by agile teams, developed by Atlassian. JIRA Software contains powerful tools and features for every phase of the software lifecycle. Great software begins with great planning. Jira is primarily used in software development industry as a way to manage and track development efforts.
Using JIRA, you can manage Agile projects efficiently. It provides bug tracking, issue tracking and project management functions. JIRA allows teams to easily plan and manage their work throughout their entire lifecycle. This software is more than an issue tracker, it is the most flexible, extensible and highly customizable tool that you can fit any workflow you need to match your business processes.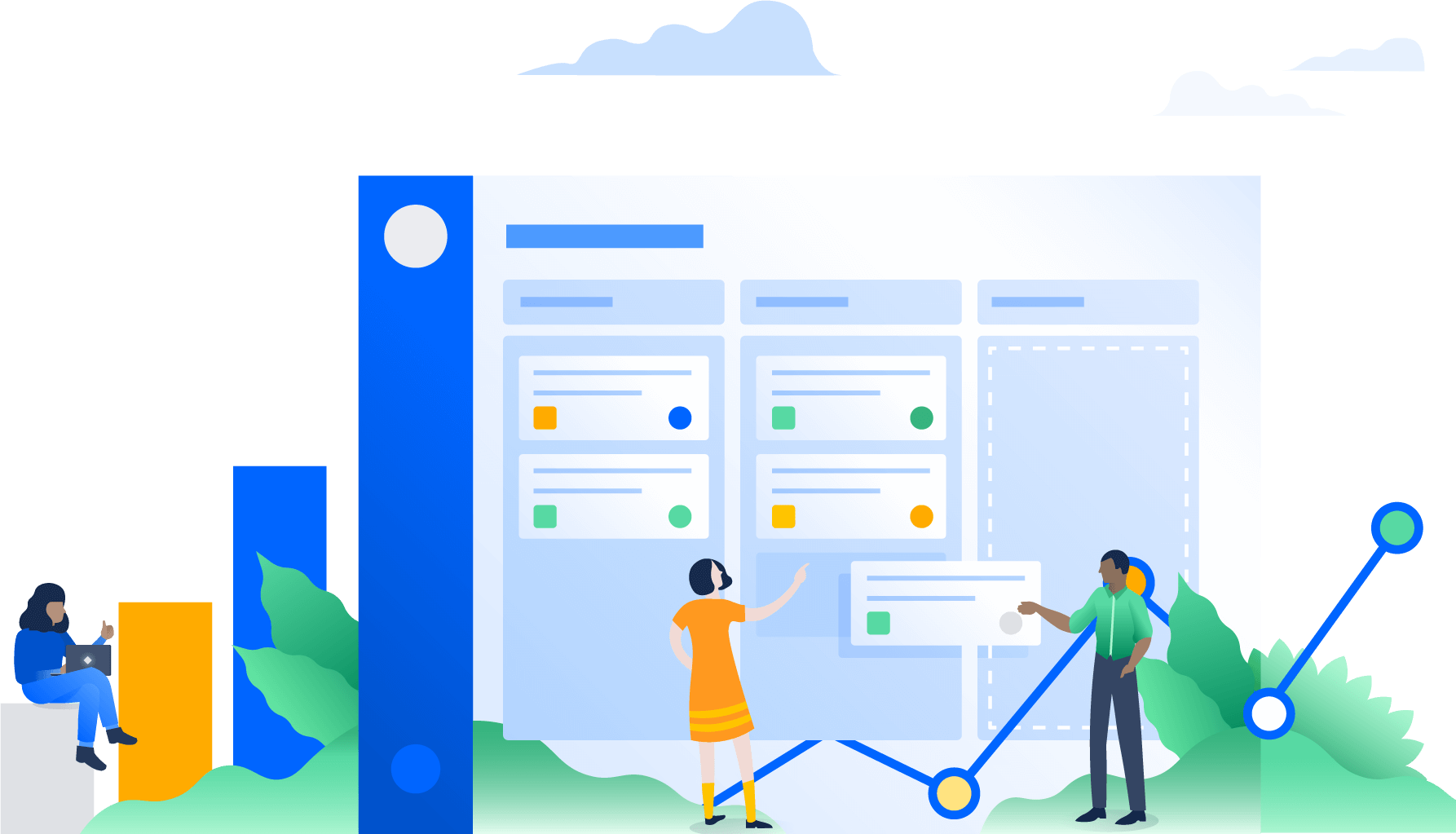 Main Jira functions
The main functions of it are spitted in four categories:
Planning – Create user stories and issues, plan sprints, and distribute tasks across your software team.
Tracking – Prioritize and discuss your team's work in full context with complete visibility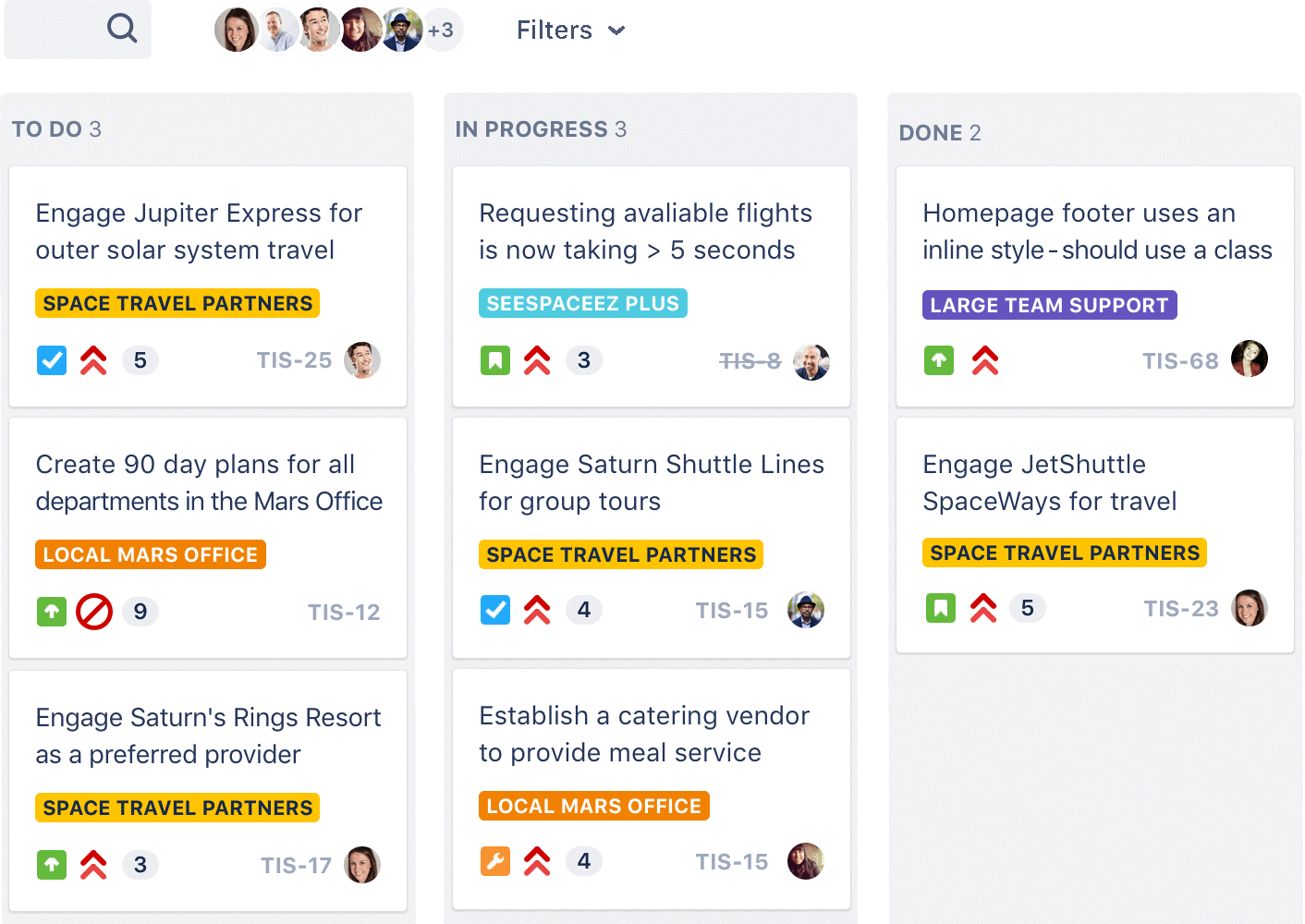 Releasing – Ship with confidence and sanity knowing the information you have is always current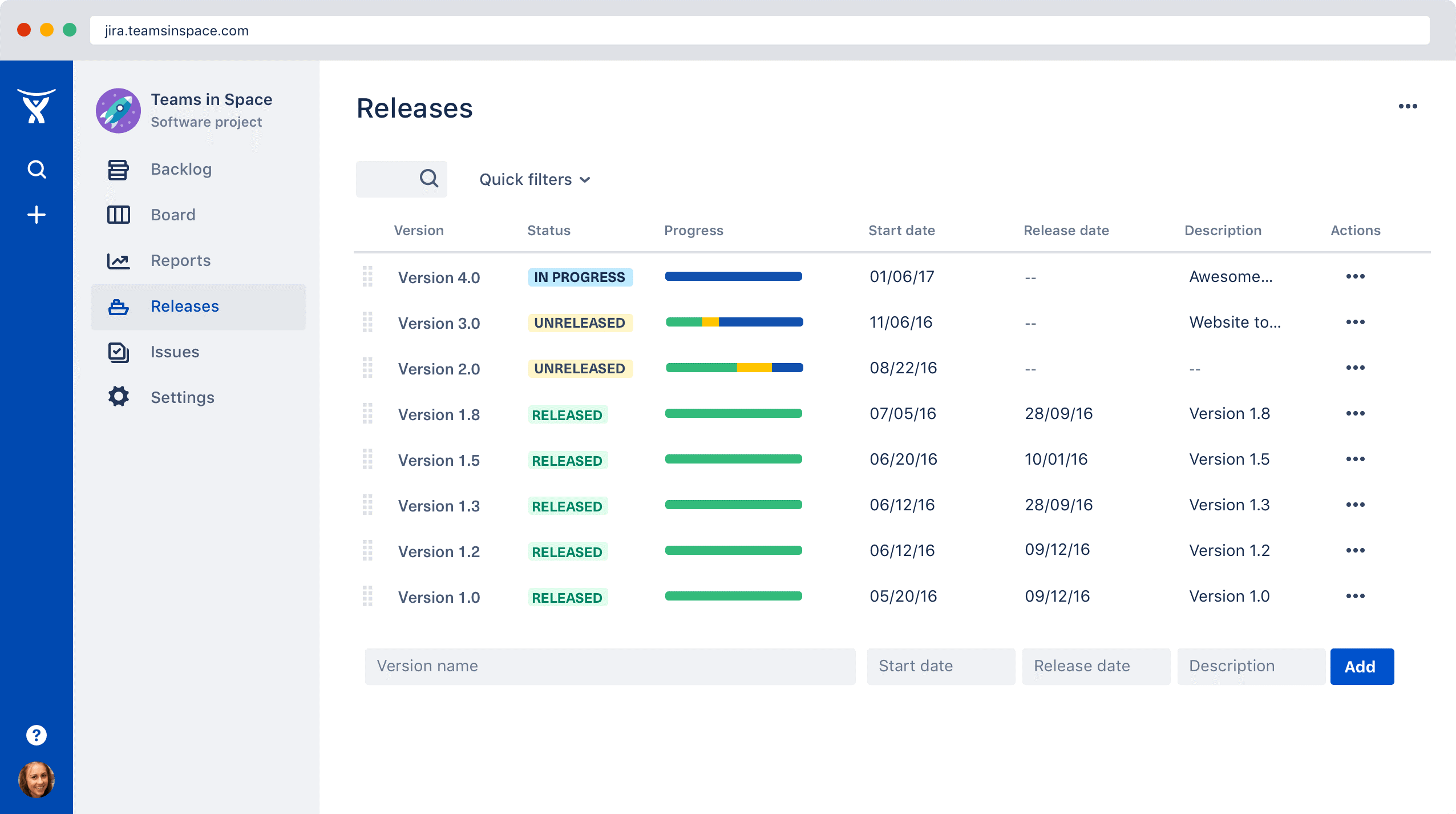 Reporting – Improve team performance based on real-time, visual data you can use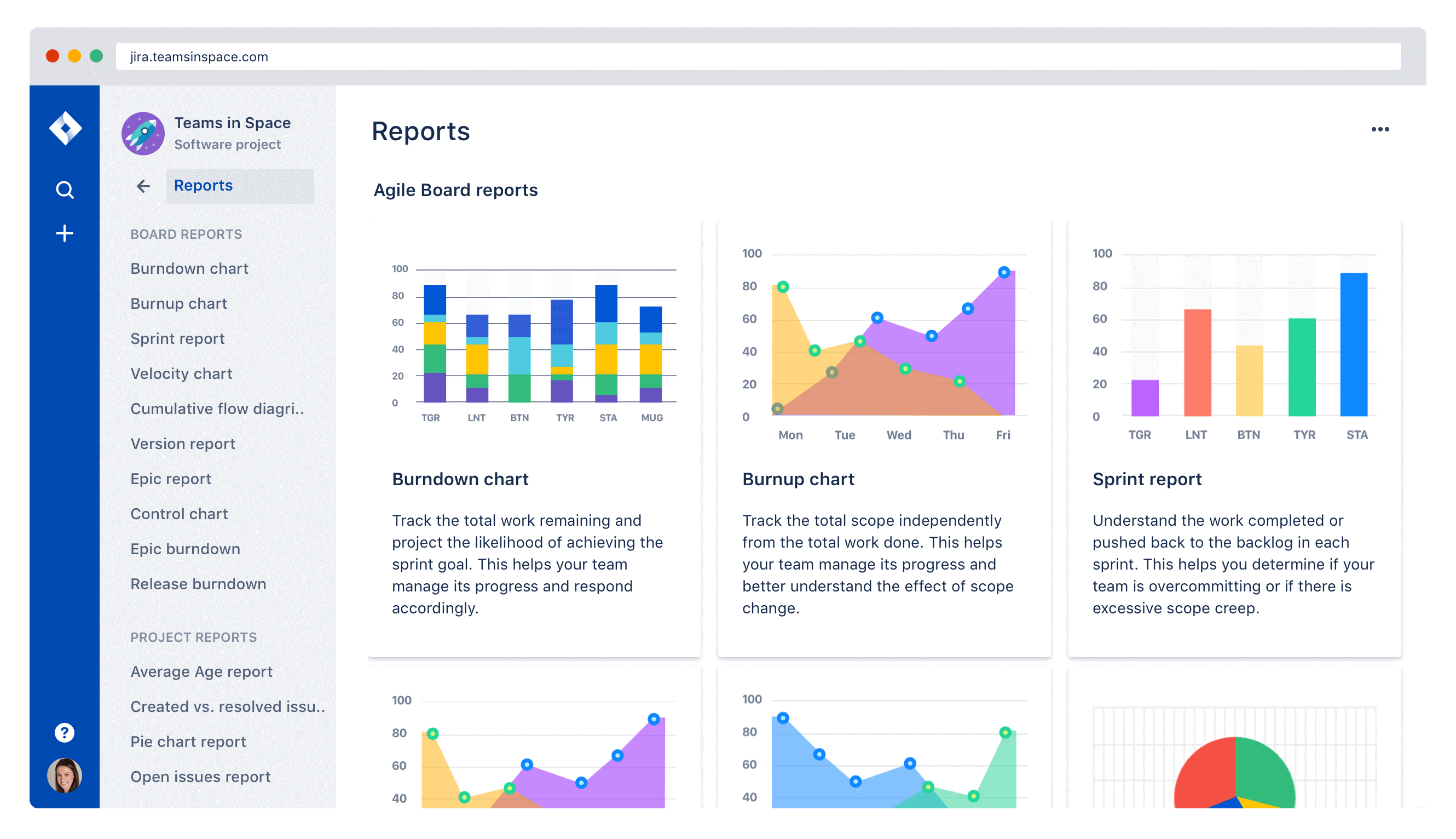 Main Jira concepts
JIRA in its entirety is based on three main concepts:
Project – Jira project is basically a collection of issues. Every issue created in Jira belongs to a project. Each project is identified by name and key.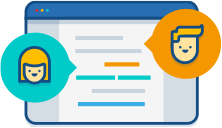 Issue – Every task, bug and story, basically anything to be created and tracked via JIRA is considered an Issue.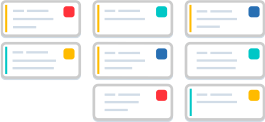 Workflow – A workflow is simply the series of steps an issue goes through starting from creation to completion. Workflow typically represents business processes. Say the issue first gets created, goes to being worked on and when complete gets closed.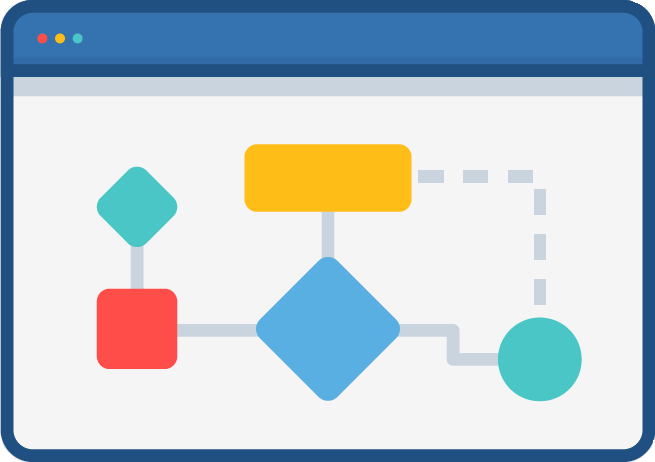 Main benefits using Jira Software
The main benefits of using Jira Software are:
Better visibility – Transparency of the work processes and their progress
Flexible and rich planning capabilities
Better collaboration among people – Jira connects software teams together
Customizable workflows
Capability to integrate itself with external plugins
What makes JIRA so popular?
Powerful and flexible issue tracking system – JIRA allows users to create and track issues easily
Customizable – Every aspect of the system can be customized through configuration
Workflow – JIRA has a customizable workflow. Workflow can be designed graphically
Extensible – JIRA can be extended further through add-on/plugin system
Release Management – JIRA has added release management features in recent releases
Usability – There is no need to have experience or attend any training to start using JIRA
Community – JIRA has a great community of users and third party vendors
Who can use JIRA Software?
Independent of the industry or technologies, JIRA works in a wide range of industry sectors that extend from software development and online services, to automobile and aerospace engineering. From small businesses, to large enterprises, JIRA can boost the issue and bug tracking activities and decisively help with project management related tasks.
Among the 40,000 companies world-wide that currently use JIRA, you will find NASA, eBay, BMW, Adobe, Cisco, SalesForce and LinkedIn.
In the picture blow, you can find information about the users by industry and company size.
Pic 1 Statistics – Users by industry and company size
Feature Comparison
Atlassian provides three packages of Jira Software: Cloud, Server and Data Center. In the table below, you can find a feature comparison of the packages.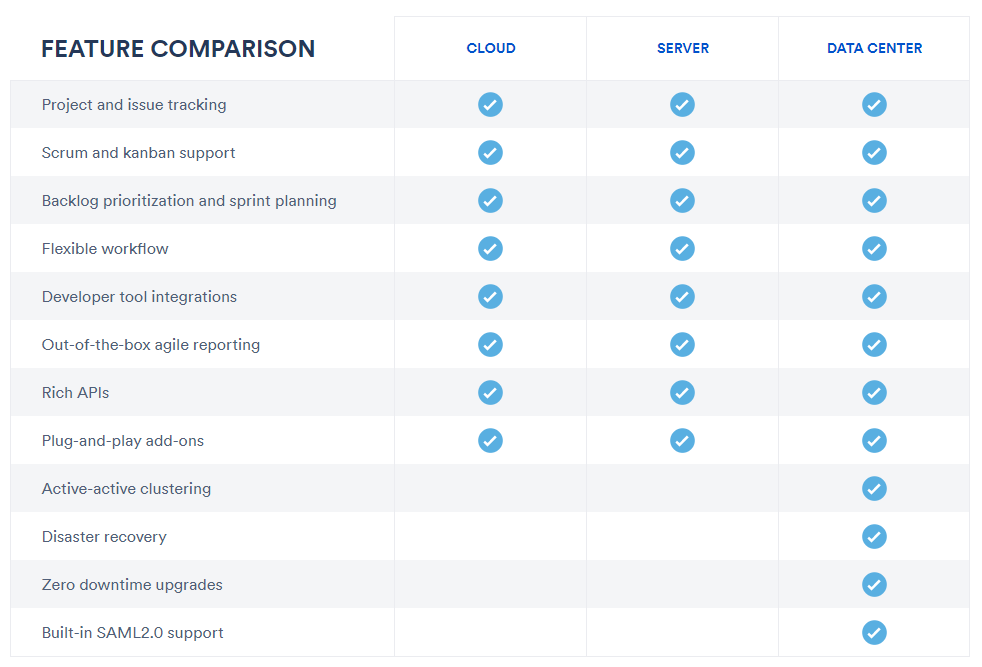 Pic 2 – Feature comparison
⋮IWConnect's Solutions/Offerings
As an Atlassian Solution Partner we are authorized for advertising, marketing, tanning and reselling Atlassian products and services to end users.
We offer the following services and solutions:
Resell Atlassian's Products
Jira Administration/Maintenance
Process Management/Optimization
Tracking and ticketing management solutions
Proactive Monitoring & Custom Reporting solutions
Document management solution
Creating customizable workflows and plugins
Conclusion
The benefits of Jira Software are real, especially for companies looking for better tracking and organization to accelerate time to market and move quickly in the software industry.
As part of our software development life cycle, Jira Software offers us benefits in several areas. The use of JIRA can bring several benefits for agile teams and it really can help to improve organization, productivity, efficiency and team work in general.
With the implementation of the Jira Software combined with agile methodologies in everyday business, we are promoting a transparent environment where we create an outstanding value for our customers. Using this tool, we successfully managed to deliver our solutions in the shortest time with high business value in a transparent environment where all stakeholders in the process are involved.
---
Author
Tome Hristovski