They say the expert was once a beginner. Having that in mind we always try to share our knowledge and assist young and ambitious students that are willing to build a career in IT. In that manner, we always organize internship programs in our company. Following is the story of our latest interns Marija and Ljupcho, who did an internship program in our offices in Skopje. Read all about their experience.
Why did you apply for an internship at ⋮IWConnect?
Ljupcho: As a student in my final year, I was looking for a place that is youth-friendly and offers space for professional growth. Also, I wanted to be part of a company that would offer me an opportunity to expand my knowledge. Working with the team of ⋮IWConnect offered me the perfect opportunity to kick-start my career.
Marija: The announcement of the internship program at ⋮IWConnect was at the exact time when I was looking for my career challenge and I wanted to start working in an IT environment. I found it very interesting, that I will learn something new, different and at the same time upgrade my skills. So, I decided to apply.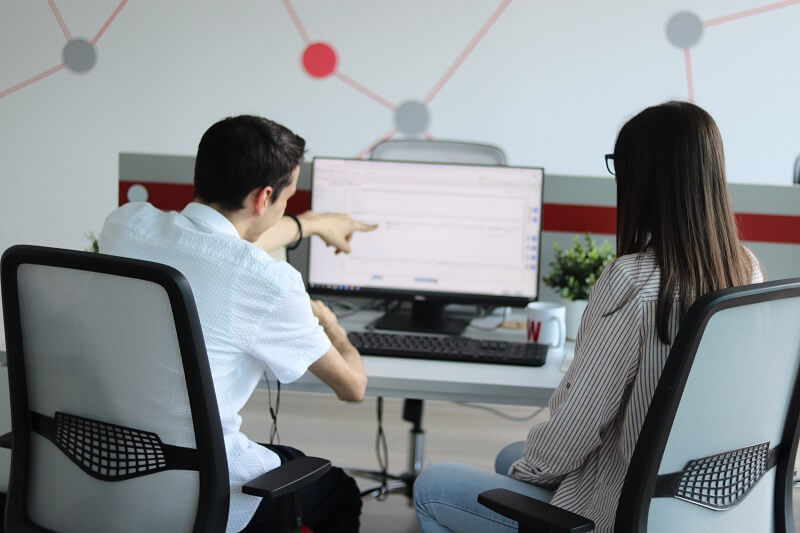 Could you share your experience with the internship at ⋮IWConnect?
Ljupcho: I had this great opportunity to be a part of the ⋮IWConnect's internship program where I could learn from experienced and enthusiastic educators who are now my coworkers. In that process I found myself learning and working with cutting-edge technologies and with the help of my mentors it was an amazing experience.
Marija: During the internship, I gained a lot of knowledge about integration in general and the SnapLogic platform. Thanks to the dedicated work and support of the mentors and the way they challenged us, also my efforts to give the best of me, helped me succeed and become an employee in ⋮IWConnect.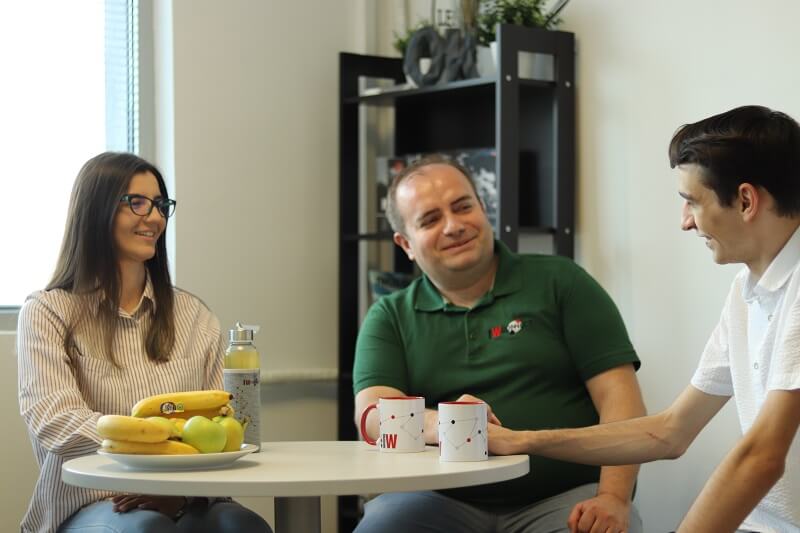 Did you always want to work in IT?
Ljupcho: Technology was always my passion so working in the IT sector was always the logical choice for me especially since math and numbers were always "my thing". I am lucky to have found the right place in the IT world.
Marija: Ever since I was little I imagined myself as an Engineer working with "smart geeks" and creating something spectacular. I'm really glad that I found this in ⋮IWConnect and it is the right place for my professional development.
What did you expect at the end of the program?
Ljupcho: I was looking forward to the opportunity to work on projects with great teams and be part of the ⋮IWConnect family.
Marija: As we went through the program, my knowledge and skills were growing, I felt very confident, giving my best and in the end, I succeeded. I want to continue progressing and after the program. So somehow, I did not doubt that I would have the opportunity to get my first employment in ⋮IWConnect. I'm grateful for being part of this big family where every day you are surrounded by IT professionals from whom you can grab knowledge.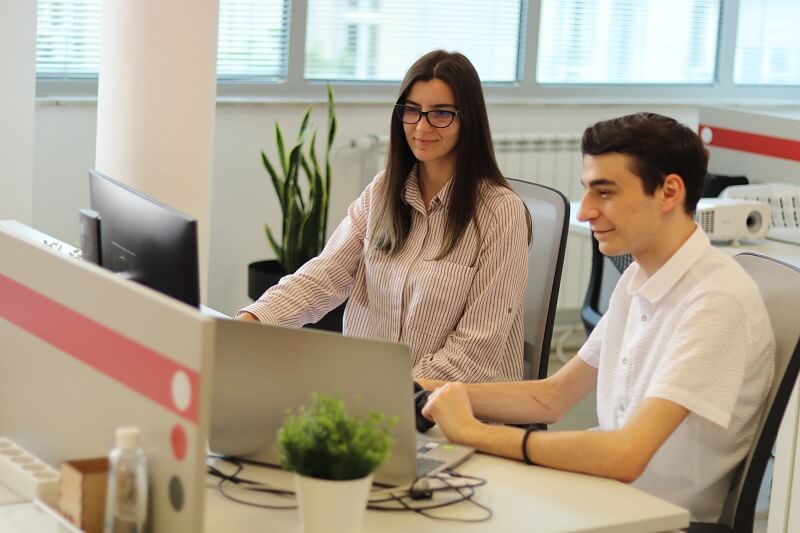 In the end, why should students choose ⋮IWConnect as the place for their internship?
Ljupcho: Being part of the ⋮IWConnect internship program offers every student a glance at the everyday experience of working with eminent clients in teams with great working ethics. I highly recommend applying for this position since it would be the best move for every student to kick-start their careers.
Marija: Well, If I had the same chance I would definitely choose the internship at ⋮IWConnect again because is the right place where you have constant support from the mentors, beautiful people around you who share knowledge and thoughts and have an appetite for professional growth and learning new technologies.
---
If you want to be part of the Summer Internship in our Skopje office don't miss the chance to apply.
Author
Renata Pavlovska
Latest 5 posts from Renata