Summer is all about holidays and travel, unless you are a student. Yes, students usually spend their summer time recapping all the materials they have learnt throughout the year through practical work. ⋮IW strongly supports young students willing to learn new things and take a closer look at what software development really means. In that manner for the first time this summer we organized an internship program. We had four interns that were working hand in hand with our experienced developers. In addition read all about their experience this summer: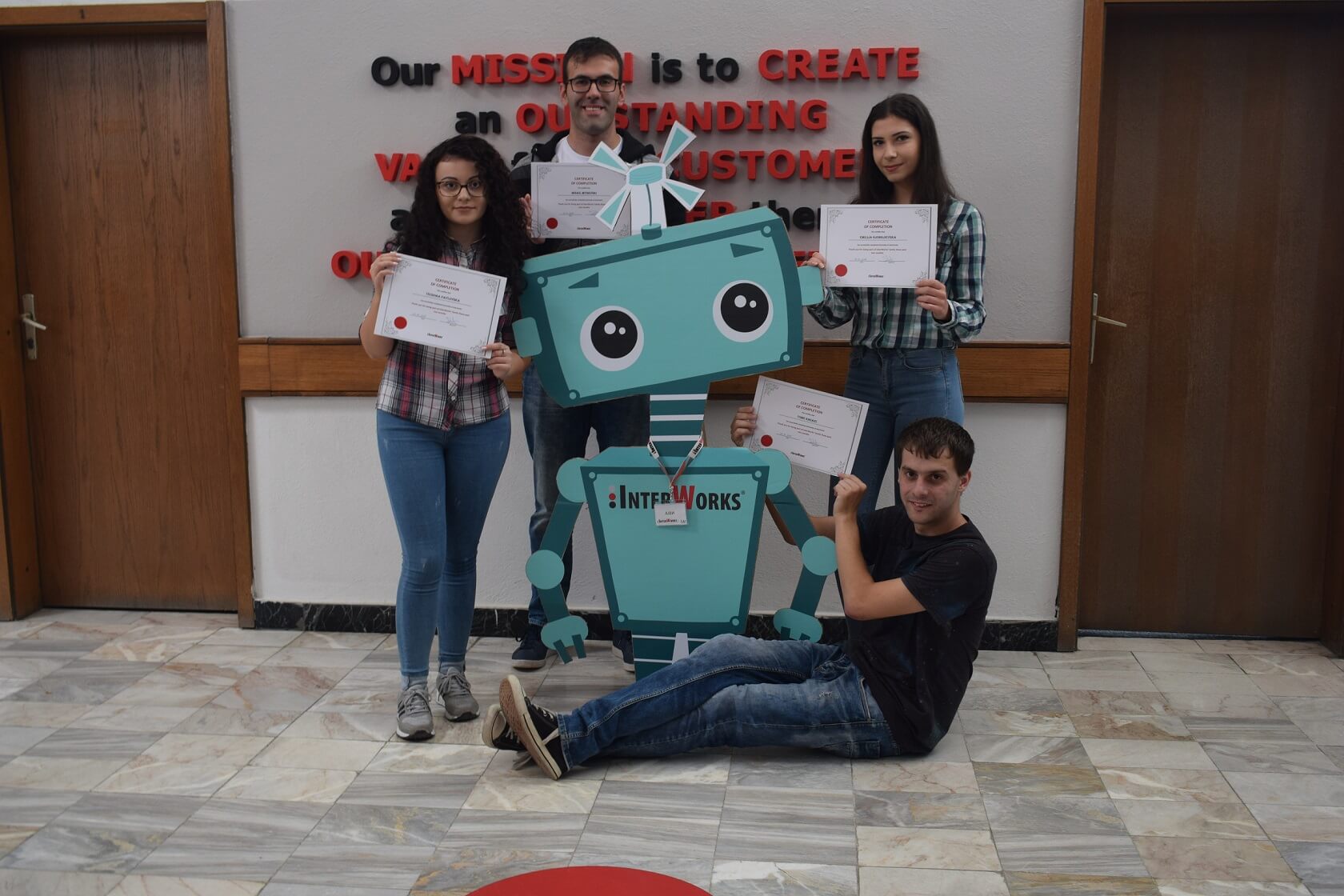 Emilija Gjorgjievska
I am really happy that I got the chance to be an intern in AWS Cloud Practice at ⋮IW since August. Till now, I had no experience in the Cloud computing, and speaking frankly at the beginning it looked a bit difficult, but thanks to the mentor that I had there, I started gaining insights into how these computing services work and I can now say that it is a really interesting area. Another important thing that I want to mention is that the working atmosphere in ⋮IW is very pleasant. The employees here are very friendly, polite, communicative, positive, and collaborative and also they are hard-working.
It is not possible to handle real-world projects just by studying in a classroom, so I think that this internship was a perfect opportunity where I learned a lot from the professionals around me. Additionally, being part of ⋮IW made me see how one big company like ⋮IW follows standards and principles and how an organization structure works.
Tome Kirjazi
During my period as an intern at ⋮IW, I have learned a lot of new things about integration and the MuleSoft platform. I can say that the things I learned will help me in the future to build my professional career. Besides that I have met a lot of positive people filled with enthusiasm to work and eager to help you when you have problems, talk with you while drinking their coffee or to play a game of table tennis in the free time. I am very excited that I was part of the Team building because that was the perfect opportunity to get to know everybody better. During these two months I improved my knowledge in integration and boosted my character so I can become a better person.
Teodora Pavlovska
I had the opportunity to be an intern at ⋮IW and starting from day one I felt so welcomed here. I think that it's very important to feel good and accepted because we spent most of the day here. So I have to say that these past two months I felt great. Every day, with the help of my mentor, I started to understand MuleSoft a bit better, I upgraded my knowledge and built my professional path, and also the most important is that I built my character, because the character is the real foundation of all success. I think that I'm becoming a better person with just being around these people. Now I understand how much people around you can affect your perspective in life, so you have to be sure you spend your time around people with good character, people who are good for your mental health, people who can bring positiveness towards achieving your goals, because you are the average of the 5 people you spend the most time with. Also, the people at Interworks know that in order to have a good working team, first you need to know the team and I'm so happy that I was a part of the Team building day that they organized during September.
Mihail Mitrevski
Though I have been only two months at InterWorks, I feel like I am an entire century here. Every day, I have learned something new, and even though I have learned about the platform that I worked on in the past, it made no sense to me until I started working on it from here. Despite that, I also figured out how it feels and looks like to be a developer, and most of all to be useful for the company and for the people around me. Every path to the glory is tough and it seems that it is impossible to reach it (since I have been in that situation many times), but I think that with a lot of hard work and patience we can achieve our goals.
One of the most important thing that we should do for ourselves is be pleased with the things we develop and work on every day, because if you are not satisfied with your daily job, how you can expect others to appreciate your work and most importantly you as a person.
Cheers 🙂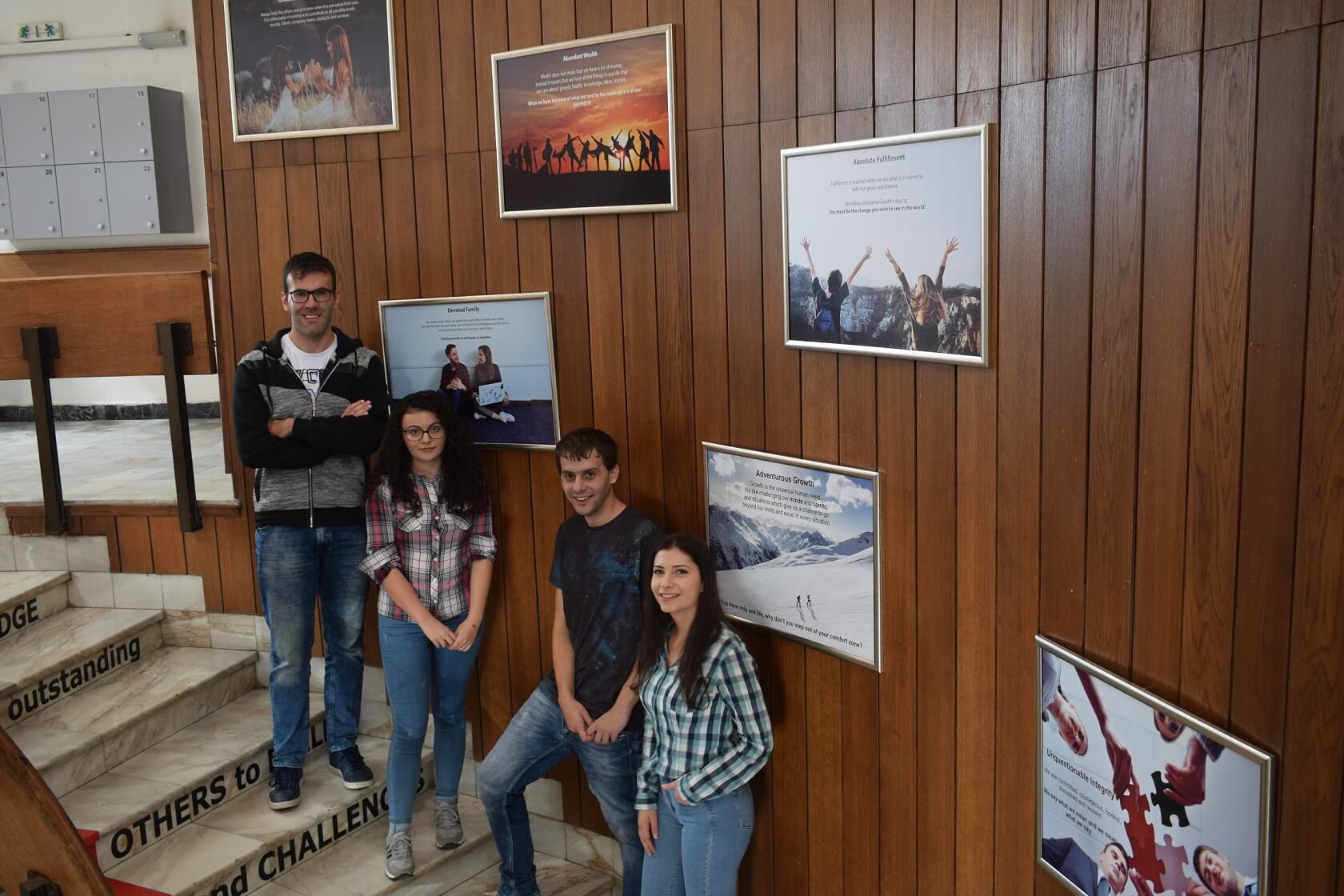 Author
Andrijana Dimitrievska
Latest 5 posts from Andrijana