Tony Robbins says: If you know what you want and why you want it, then you will figure out how to do it.

This was the third year in a row for ⋮IW crew to be part of the event Unleash the Power Within with Tony Robbins. In 2018 we visited the event for the first time, and in 2019 we did it again. In 2020 around 15 colleagues of ours, followed the event live, but online from their homes for 4 days in a row. They got connected to 10 000 people from around the world and got the opportunity to be part of a truly inspirational and life-changing event even during COVID-19. Read more about their experience with one of the world's largest online events, in the interview bellow.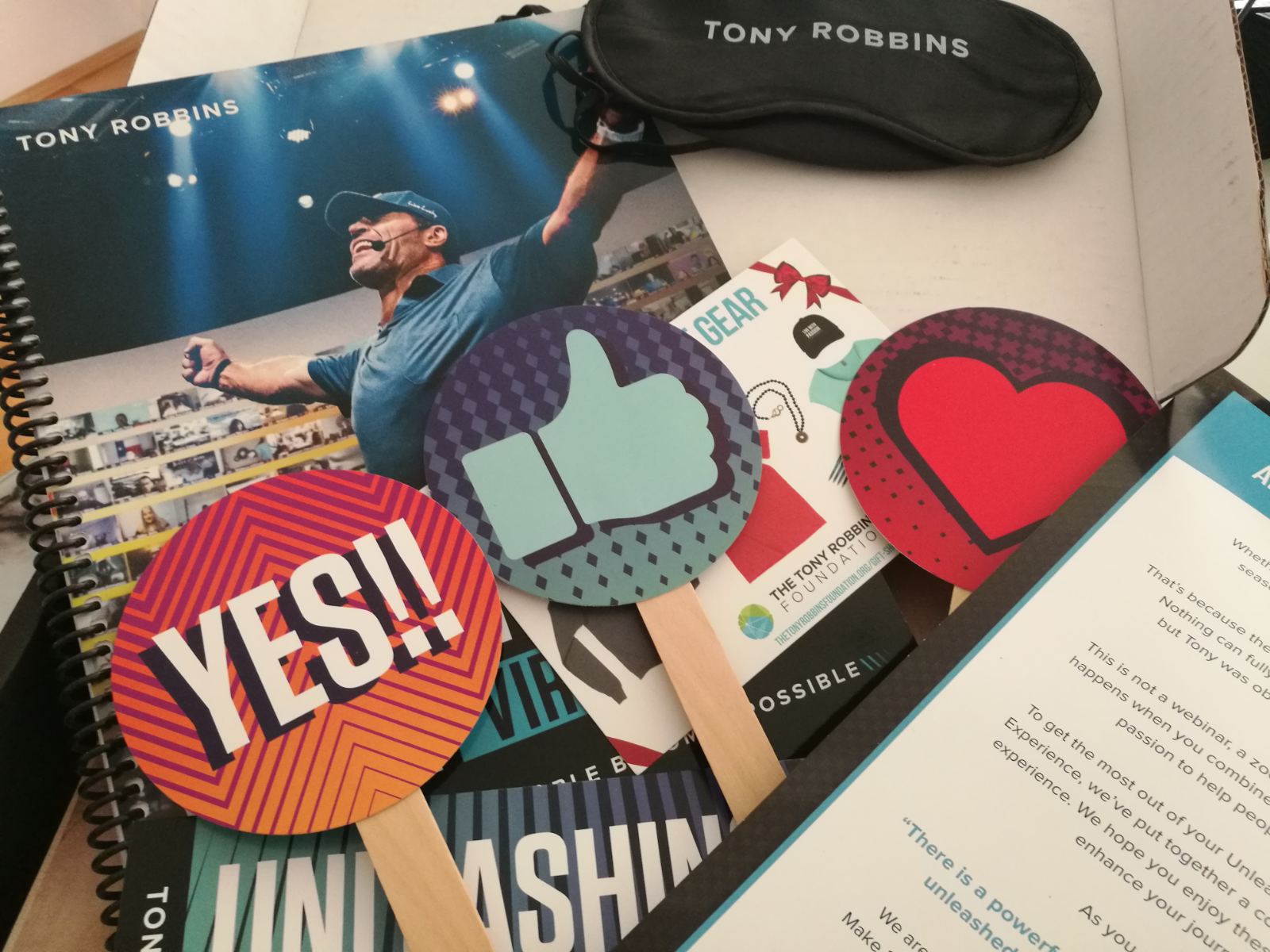 Anita Gichevska:
Prior to the event I was wondered about the effect it will have since all the sessions are virtual, but you can feel the energy from the whole Tony Robbins team, from the very beginning. Although you can't replace the feeling of being surrounded by thousands of people ( I can only imagine) still I was surprised by the whole organization and seeing people basically from all over the world dancing and interacting.
One can learn a lot of useful things at events like this. For me, some of the most interesting topics were: To be in a "Peak state", how to stay motivated, what are my true/limiting beliefs and how to lead a healthier life in general.
One of the outstanding parts of the event was the real experiences of people who have succeeded in life. We all feel like we know most of the things being said, but as Tony said you don't know it until you put it into practice.
Sasho Rajchinoski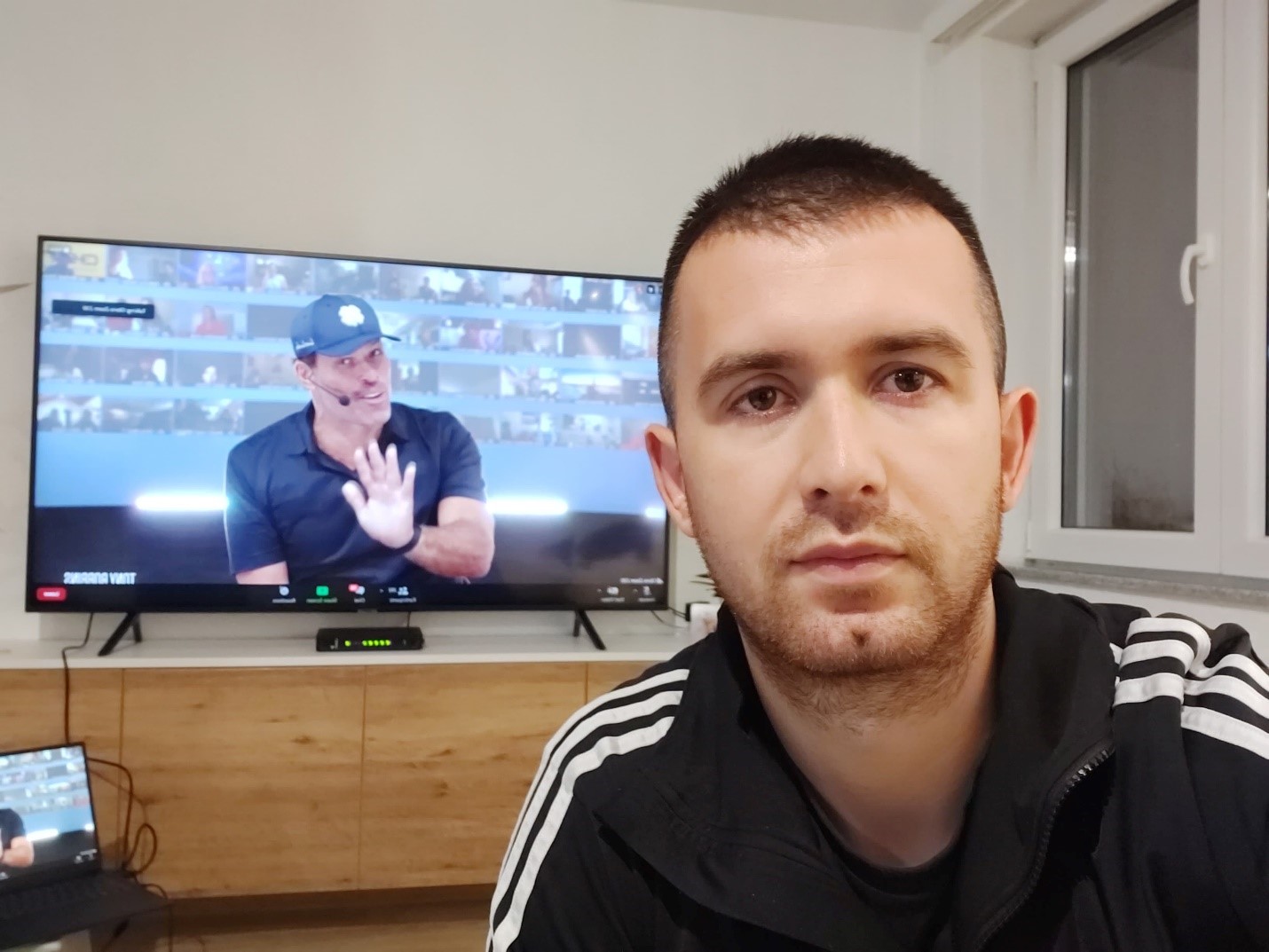 It was definitely one of the greatest experiences in my life. Having the chance to learn from someone who teaches the American presidents, the most successful world athletes, the most powerful people in the world like Bill Clinton, Oprah, Princess Diana, Nelson Mandela, Leonardo DiCaprio, Serena Williams, and many more, even now when I am writing this story it makes me feel excited. I am under the impression that this event will change the trajectory of my life. This was a virtual event but the energy that was present during those four days was amazing, and the organization was spectacular. We had a chance to learn new stuff that can improve our personal and professional growth, and I am grateful for that. The obstacles and limiting beliefs exist only within ourselves. If we find a proper way and set the right path, we will be able to achieve anything. In the end, I will say: "Life will never be the same again." Will I visit an event hosted by Tonny Robbins again? Yes, definitely! I really hope that I will have a chance to feel that awesome energy in some of the live events once this madness with Covid-19 is over.
Darko Gichevski:
This was my first UPW event. My overall impression of the event can be described with one word: Outstanding. Even though, I must admit I was a bit skeptical at the beginning, due to the fact that it was an online event. The energy that Tony and his team of professionals possess is amazing and they managed to transfer it in the online world. I loved the way the event positively impacted my mindset and belief system. He teaches some basic life skills, building relationships, managing finance, leading a business, and being happy. There is no one like him on the planet. I feel like I am a different and better person now and I truly recommend this event to anyone. I believe in my transformation and I think I learned some key facts on how to achieve it. Excitement and motivation are what I am feeling and I hope I will see Tony Robbins again but this time in a live edition.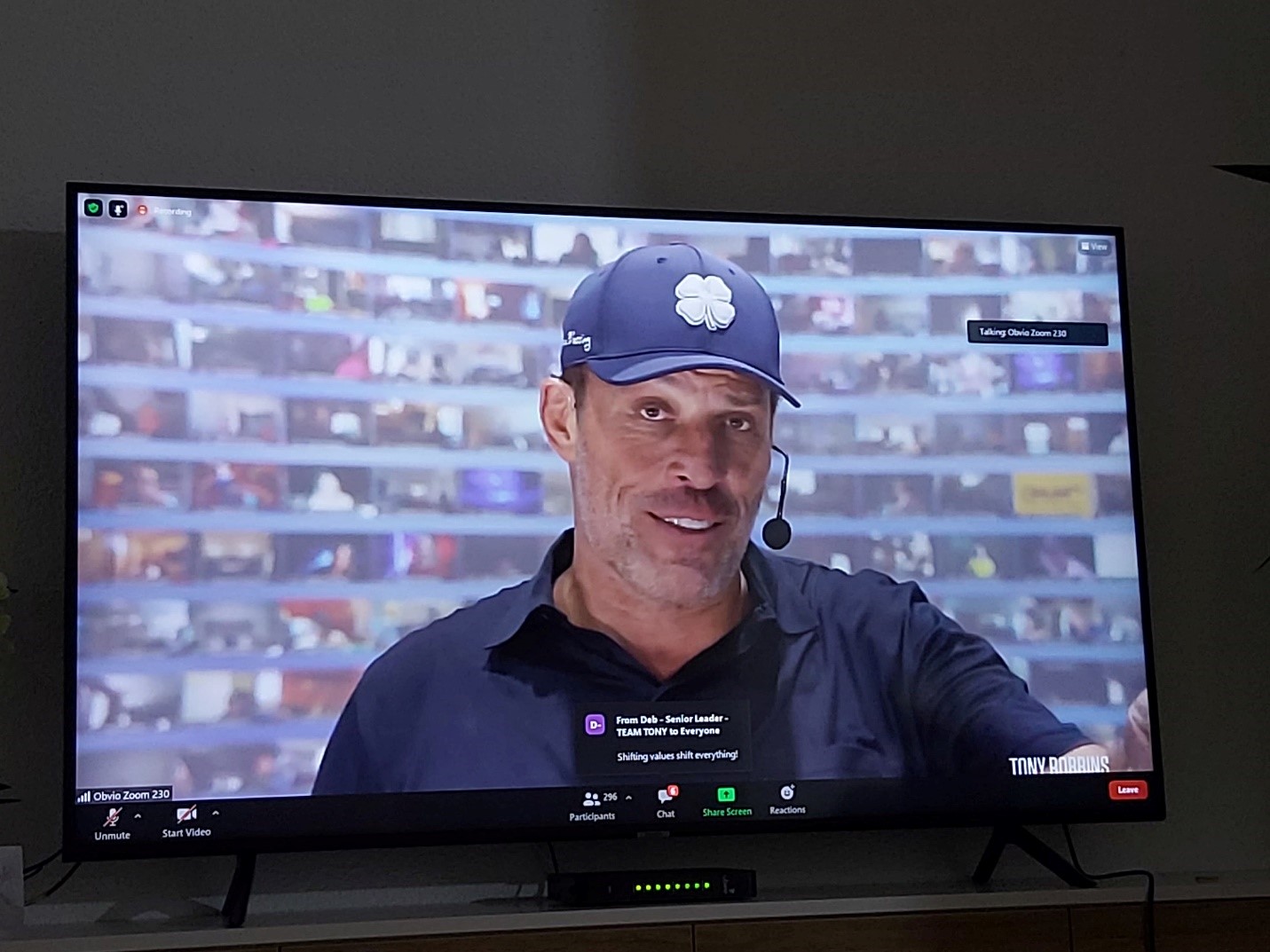 Katerina Tashoska:
Physical presence cannot be replaced with anything, but being part of the biggest Zoom call, the biggest virtual event ever done, connected with 24,000 people out there – it was incredible. Life and business strategist Tony Robbins breaks records in the virtual events space with his groundbreaking Unleash The Power Within Live Virtual 360 Interactive Experience, organizing and delivering the biggest virtual event ever.
He teaches thousands of people how to discover their true power, breakthrough limitations, overcome challenges, and create the life that they want. Tony and his crew had 360 screens that went all the way around, sharing people's families and homes, making thousands of people from all around the globe to become one. That was a unique, heart-warming, and precious experience.
Now, a few days after the event, I can say that we received many powerful pieces of advice, shared experience, got to see new possibilities, and saw life from another angle.
Nikolche Kuzmanovski:
This was my first time attending UPW, and I was so excited to be part of a virtual seminar like this. Tony Robbins is one of the most popular speakers, motivator, and businessman who has the right skills needed to unleash the psychology of people and reveal some new dimensions of life. Attending this seminar is just the beginning of the transformation of every person, but the most important things are the steps taken after the event. So, less talk, more deeds. If we pick at least one person and give them some transformational advice, the world will be a better place to live.
Petar Gjeorgiev
Overall, this was a very educational event. There were a lot of things to learn most of the time, things that surely changed my perspective. However, some of the time was selling or some other activities that I think could have been exempted.
Andrijana Dimitrievska
I would say that attending the virtual event Unleash the Power Within with Tony Robbins probably was one of the best things that happened during COVID-19. Even though it was virtual, the energy that the people had, as well as Tony and the other guests could be felt even from the screen. Many of the things that were said and the exercises that were done reminded us that everything starts from ourselves and that if we set firm goals, we will eventually find a way to achieve them. I loved the 90-seconds rule and I immediately started practicing (you nave 90 seconds to be nervous about something, then you switch your mind to something else) – and it really works. In addition, humans tend to engage in activities with a negative perception, which causes suffering and unhappiness. Tony was just a reminder that we should:
Appreciate & enjoy life
Learn & grow
Love, Live & Be grateful
I am grateful that I had the chance to be part of the virtual event, and I hope that sometimes in the future I will be able to visit the event in a different setting.
P.S. The breakout sessions, the stretching, the dancing, and the physical exercises were awesome. One last word: whenever you feel like you are getting nervous, your mind is racing and you are under the stress – CTFD (Calm the Freak Down) ?
Vlado Mitev
Unleash the Power Within with Tony Robbins was an extraordinary event that makes you see your life, your goals, your fears, your limiting beliefs from a different angle, and a new perspective. At first, I had doubts about bringing such an event virtually to a wide online audience, but in my opinion, they have done a hell of a good job. They entered every home and they managed to capture that tremendous positive energy coming from all those people around the world and share it with us!
I believe that every person experienced the event on a uniquely personal level. At this event we had a chance to meet our limits and fears face to face, acknowledge them, and then get rid of them, coming out stronger and with up to the sky self-confidence. I would mention a few sentences that I find worth to remember:
Happiness doesn't last you, need to grow constantly!
If you want to give yourself the biggest chance to make it through, burn the boats you came with…
Life is too short to suffer!!!
Suffering is always in perception, not in facts.
If you want to make progress, break the pattern you were using before.
Change is not a matter of ability, it is a matter of motivation!!!
Lead, not follow! Believe, no doubt! Create, not destroy!
Leaders anticipate losers react!
Complexity is the enemy of execution!
I hope that in the future, I will have a chance to attend a live event hosted by Tony Robins and feel the Power and Energy that Tony brings to these events!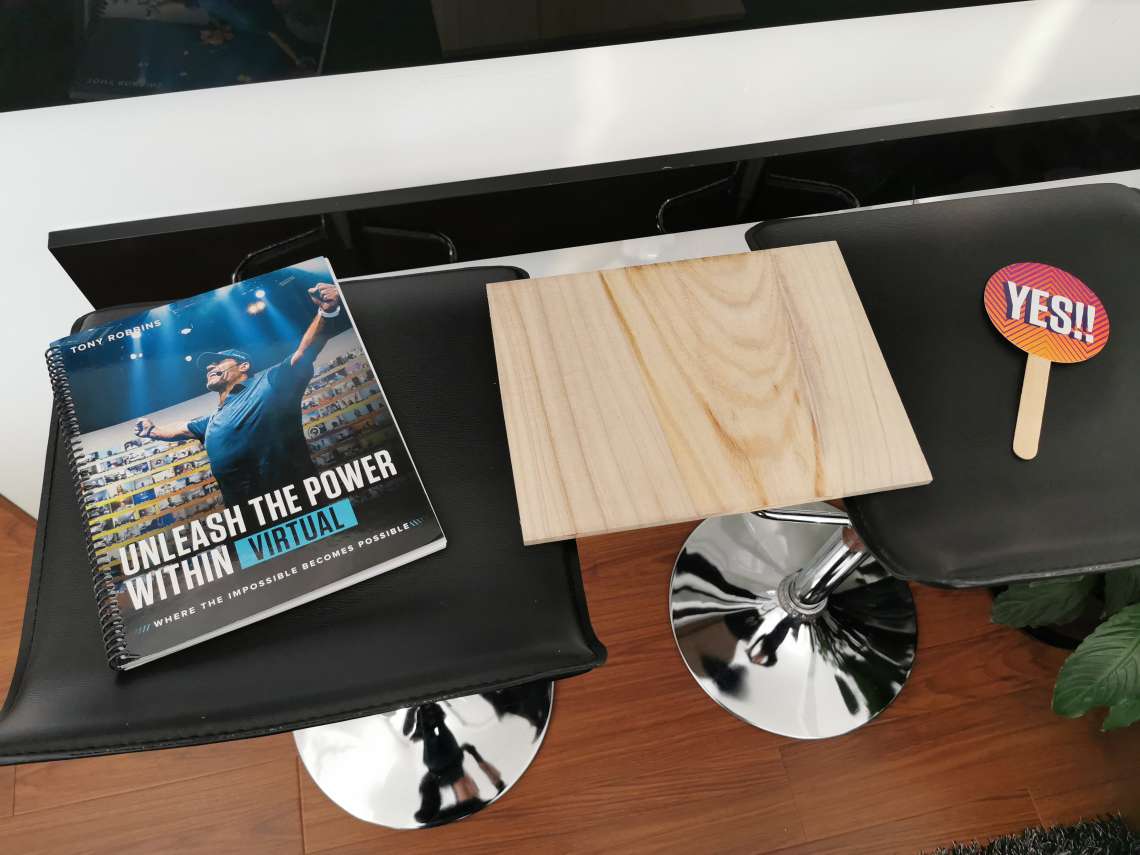 Aleksandar Ubavkov
For me Tony Robbins UPW was an experience that systematically explained some of the aspects that I was using but not in this systematic way and how to leverage on those upon demand. It helped me understand how I can control my emotions better and turn them to my advantage.
Dimitar Boshevski
For me, the key takeaway from UPW is that the conference helped me put my focus on understanding and honoring myself. Being happy and celebrating what I have, but always thinking about how to make that multiple times better, leading towards absolute fulfillment. At the conference, we were able to hear real people, real success stories, real fights those people had in their life. One most important thing that was common for all of them was their determination and their vision to never stop following personal goals.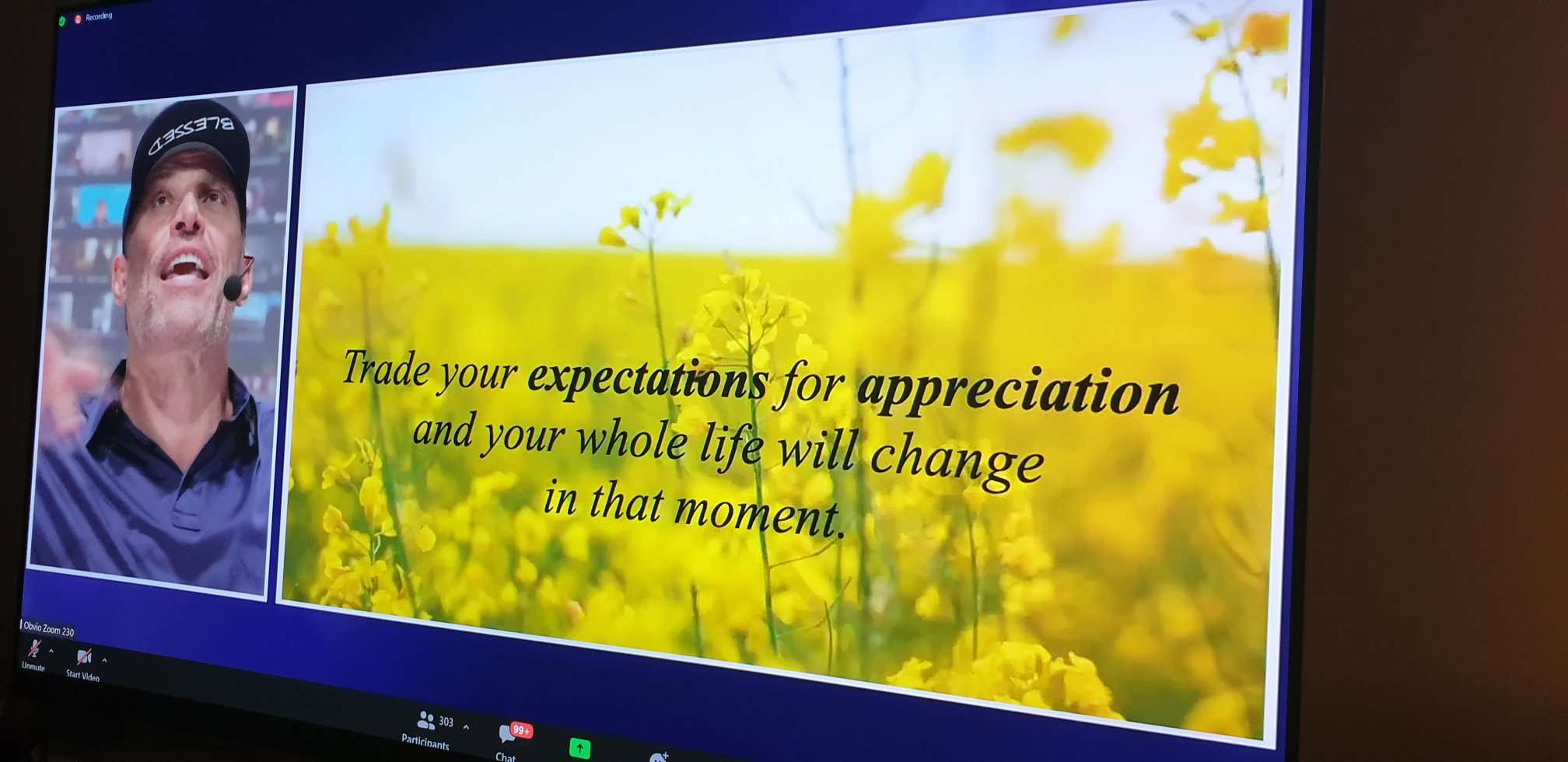 Blagoj Trajkovski
UPW is a great way not just to learn something new, but to dig throughout your thoughts, see yourself as the hero you really are, and promise yourself that you will never change the feeling of glory, confidence and self-appreciation that you felt during the event. Sure, someone will say that this is a normal thing, but believe me, it's hard to get to that level without a boost from someone who knows how to pick the lock from that door. If you think you're doing it, there's a good chance you are just peeking through the keyhole.
The event instilled so many mixed uplifting emotions that I found myself jumping around at 1 A.M as it was already a sunrise of the most important day of my life. And that went over and over during the 4 days seminar as well as the days that followed after the event. The feeling can be described as an urge to put on a cape, climb on a kitchen barstool and call everyone you know to tell them how great you are. While constantly tapping yourself on the shoulder. And have your window opened so the neighbors can hear too…
---
From the answers above we can say one thing for sure, visiting an event hosted by Tony Robbins, even if it is hosted online, is a life-changing experience that can help you transform your life and become invincible. We are happy to have enabled an incredible experience in this challenging year for some of our employees, and we will surely strive to have even more members of ⋮IW' family experience the power of UPW virtually as well as physically.
Author
Administrator
Latest 5 posts from Administrator