We are faced with an unpredictable and surprising situation affecting everyone – families, businesses, communities. Our way of life has completely changed in a moment, and COVID-19 doesn't really care about people's lives – workers might lose their jobs, families caught up with crisis to survive the situation, health organizations capability to handle the situation, etc.
Regardless of how bad the situation is, we shouldn't panic. In every bad situation, we should find positivity and get out of it as heroes. These moments remind us that we are all connected and that now we should be the best version of ourselves, and we should be patient, understanding, and empathic.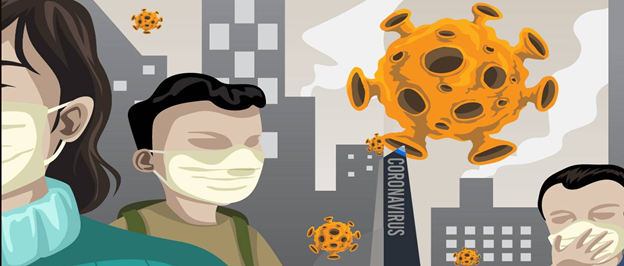 Everyone joined their efforts in the fight against COVID-19 including companies. One of those companies that are increasingly helping in the fight against COVID-19 is Salesforce.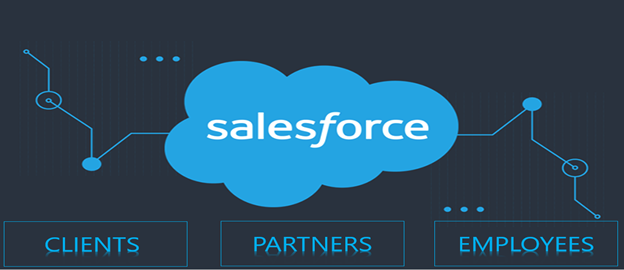 We live in a world where every day we put focus on 3 main things: clients, partners, and employees. And when focused on these three things, we make changes that meet their needs. So how can we make changes with Salesforce that will meet the changes that businesses require now?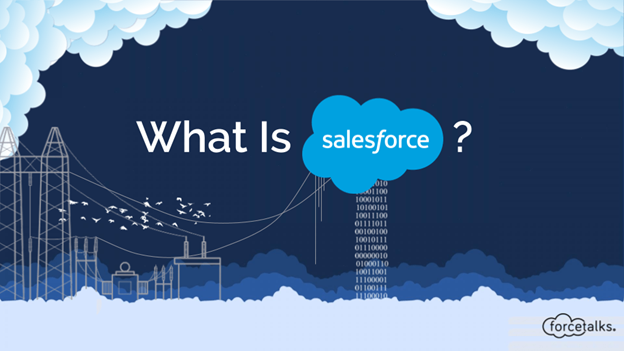 Salesforce is a cloud computing, software as a service company that specializes in Customer Relationship Management. Salesforce's services allow businesses to use cloud technology to better connect with customers, partners, and potential customers. Companies started using Salesforce to understand their customers, connect with them on a variety of levels, and help them grow their customer base. This platform allows companies to track analytics, customers' success, and support real-time.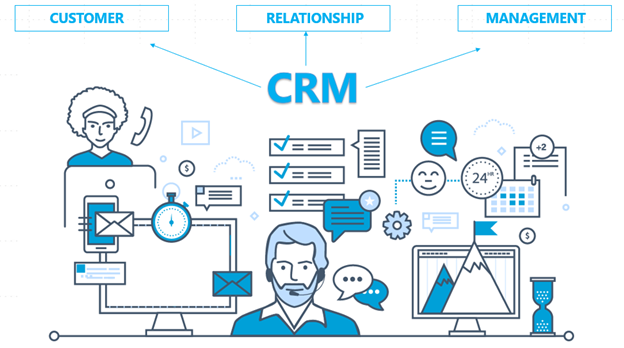 Salesforce is actually CRM which stands for Customer Relationship Management. It is a cloud application, which means you don't install or buy any additional hardware. You can access it through the internet and that is what makes Salesforce the number 1 CRM on the market right now.
But Salesforce is not only a CRM. Saying that Salesforce is "just a CRM" is like saying a house is just a bathroom. Salesforce is much more than CRM.
This platform gives you the power to provide an effective, custom experience for each client, whether you have a customer base numbering in the dozens or the millions. It is a vital bridge, that connects requirements from the clients and transfers them into solutions.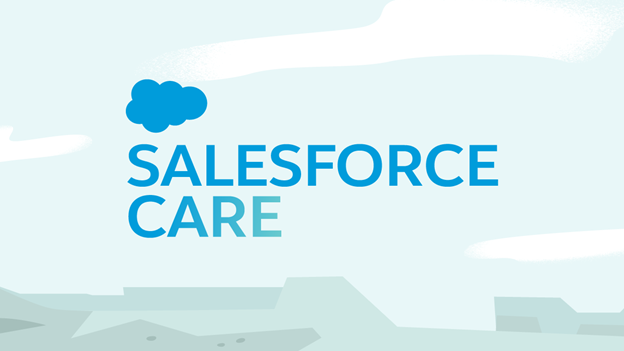 As the world and technology evolve, we have access to information in real-time and from the beginning of the pandemic we are noticing different slogans on the Salesforce pages with only one purpose -> CARING.
They say: Salesforce care, Salesforce helps you manage through the crisis, Salesforce support you….
So, let's see how Salesforce can help during this pandemic.
One of the solutions that Salesforce provides during the pandemic is called COVID19 Data Hub.
Salesforce created COVID19 Data Hub together with Tableau. This solution contains resources that can help you visualize and analyze the most recent data on the COVID-19 outbreak. This includes starter workbooks to help you kick-start your analysis as well as data sources that can be combined with your internal data.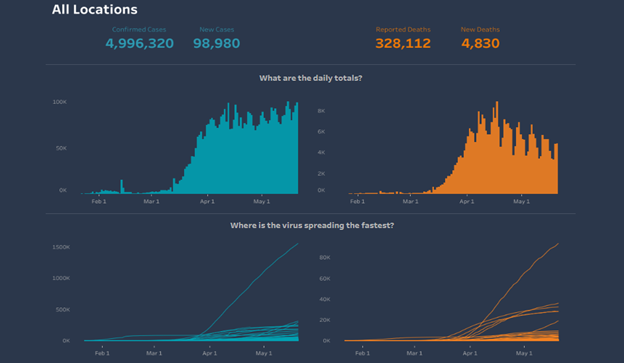 On the same page, you can find Global Data tracker that will help you stay updated on the confirmed cases and death totals, the spread of coronavirus, and the places most impacted by this pandemic.
However, you can search and set up a filter for the country you are most interested in, and check the numerous visualizations and dashboards for better presentation of the big picture for Coronavirus spread.
As businesses have started analyzing how to get back to work, we can admit that reopening will be a big journey. To make this journey safer and more organized, Salesforce built another solution to help the people who need it and it is called WORK.COM.
As part of the new Work.com platform, Salesforce offers couple of solutions.
One of them is Contact tracing. You may be wondering why Salesforce and contact tracing? Contact tracing functions like CRM. You are trying to identify and understand a relationship between people… and now you are doing all of that in order to take care of your employees' health.
In the public sphere it could be used as a professional contact-tracer. It will help in identifying potential risks to communities by tracing relationship across people, places and events. This will help in slowing down the spread of the virus by immediately reaching out to the people that have potentially been exposed.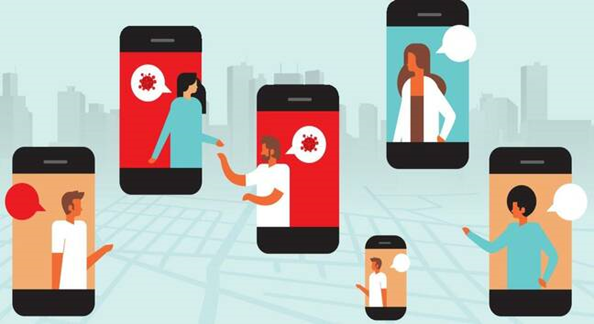 Shift Management and Planning is another and very important solution for companies. This solution is built to help communities and businesses return safely to the workplace.
Shift Management and Planning enables organizations to model their workplace site capacities. Once leaders have visibility into their employee's availability, shift managers can use powerful tools to be able to specify which employees, functions, and projects are staffed first.
This can be automated through power scheduling optimization. After the shifts are created, employees can confirm their availability. They will receive schedule notifications, allowing them to easily confirm right from their phones. So, when all employees arrive, they will feel safe and secured with physical distancing in their offices.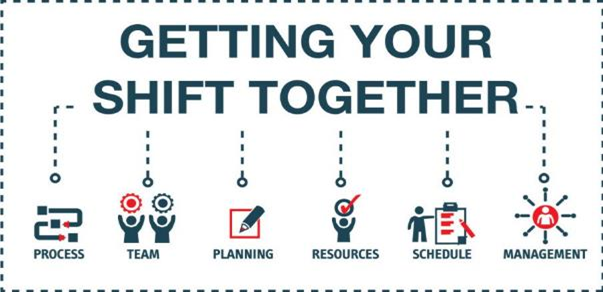 We can say that Salesforce has completely changed the business life. Before Salesforce, all the data was stored in different places and on different devices. You can imagine how hard it was for the people to run the business in that way. They have been frustrated with logging in and logging out of several applications every day. They all use the same data, but they are not connected together.
Forgotten passwords, reset requests, different user experiences, a lot of time spent on finding the required data.
And …. All of this frustration disappeared with the appearance of the Salesforce platform. Now all information is on one place.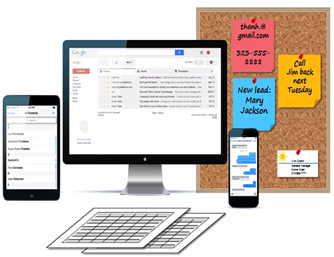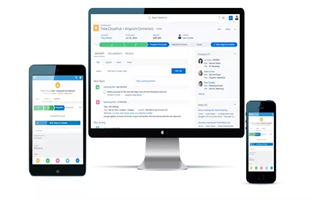 As businesses grow, maintaining and handling everything becomes difficult especially if all things are done manually. The prospects, leads, customers all become huge and it becomes difficult employees manually to handle the pressure. But, Salesforce has Different Clouds which help you in managing all these data automatically.
SALES CLOUD – is recognized as today's most sophisticated CRM tool for enhancing the sales process. This Cloud is created especially for salespeople. It helps the businessman to grow their accounts, find customers, and close the deals faster.
SERVICE CLOUD – provides 24 hours daily responsive service. It provides services like call-center, live conversations, knowledge base, and assistance with products to customers.
MARKETING CLOUD – helps navigate the entire customer journey on one platform. It provides channels and helps marketers deliver the right messages at the right time. This marketing platform offers functionalities for Mobile Messaging, Ad Management, and Social Marketing…
COMMUNITY CLOUD – is a collaboration cloud. It helps customers, partners, and employees to collaborate and connect them by building a community relevant to their business. Everyone can build the community and share their thoughts and problems with other members.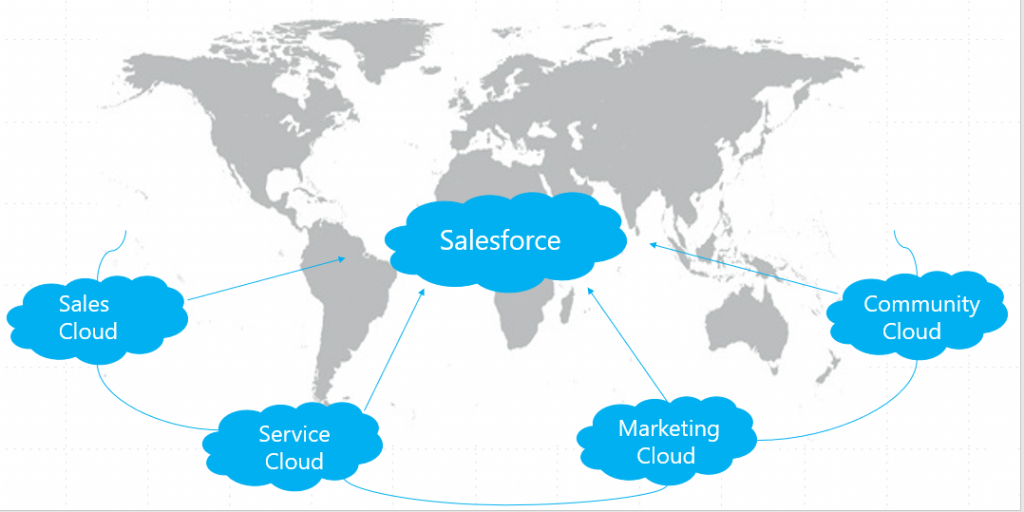 The shopping process includes a buyer and a seller. But, for many companies, the process of finding potential buyers is the most difficult one. Salesforce can help here as well via Salesforce's Artificial intelligence.
A potential buyer is everyone who is interested in buying some product or service from a company – and those potential buyers in Salesforce are called Leads.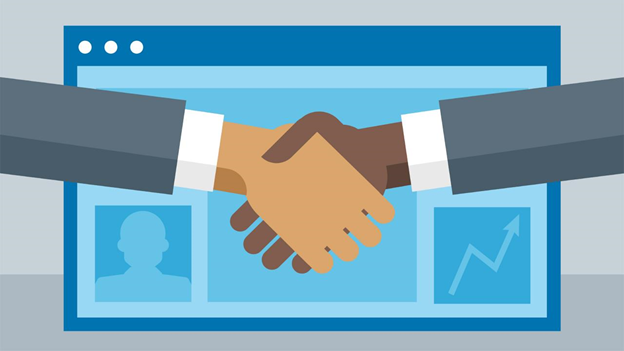 Leads can be captured in Salesforce in different ways. They can be imported directly in Salesforce through the web page, they can be manually entered or they can be imported as CSV files directly in Salesforce through Data Loader, Data import wizard, or Workbench.
When the lead is created, it needs to be checked for duplicates. If there are any duplicates – they should be merged together. After that, salespeople should work on that lead. If the lead is interested, that means that it should be qualified and after that to be converted to the opportunity. If the lead is not interested, then it should be processed and nurtured. If the process is successful, the lead should be converted.
After the lead is created in Salesforce, it can be converted to contact (The person that they are contacting) or it can be converted to an account (the company that is interested in products).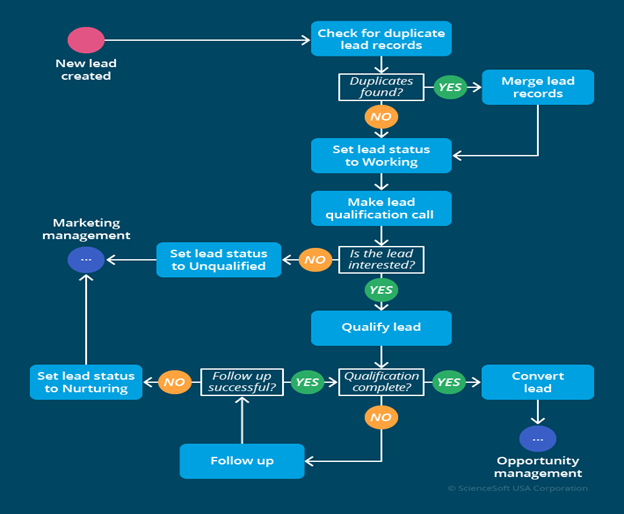 However, leads also can be converted to an opportunity, which means to be made a successful deal – the buyer to buy the product. After the opportunity is created it should be considered and analyzed. This process has several stages – prospecting, qualifications, analysis, value proposition, negotiations, and in the end closing the deal.

The deal can be closed as Closed won (which means a gain for the company)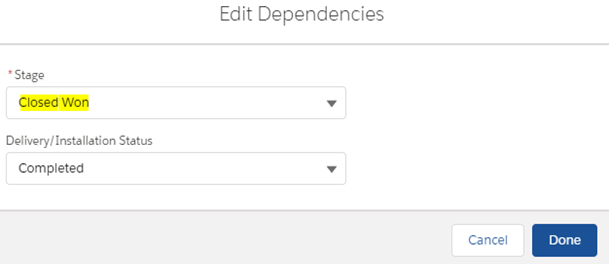 or it can be closed as Closed lost (which means a loss for the company). Of course, the main purpose for every company is the deal to be closed as Closed won.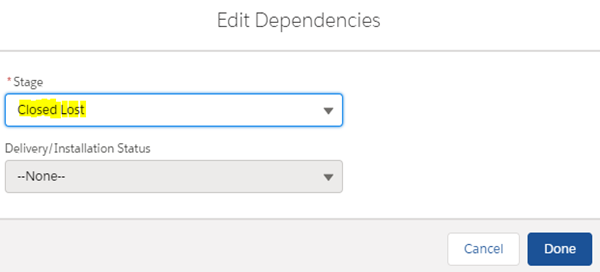 For better visibility to the Management department, all of the data that is entered in SALESFORCE can be displayed in Reports. The reports are created in a very easy and simple way. You just filter the information that should be displayed and create a report. These reports can be displayed visually in charts and/or dashboards. You choose the chart type based on your preferences. This type of visibility leads to increased productivity and saved time.
As technology moves forward, we as human beings are never satisfied with what is offered, so we have more and more demands from the technology. Processes automation, avoiding manual work, one-click function execution… and many more things….
So, why running a function for days and hours, when it can be reduced to a few minutes with a few clicks?
That's correct… in Salesforce that is reproduced through Workflow rules and Process Builder.
Both Workflow rules and Process Builder are used for automation of the processes or performing an automatic action when other conditions have taken place.
Both processes are very similar and with the same purpose, so how do we know which one to choose and for what?
Actually, Process Builder can do the same things and many more compared to Workflow Rule, except sending outbound messages. Process Builder is ideal for the automation of functions that need more than one criterion and action per object.
All of the flexibility of both processes help admins to have more options with a click rather than code.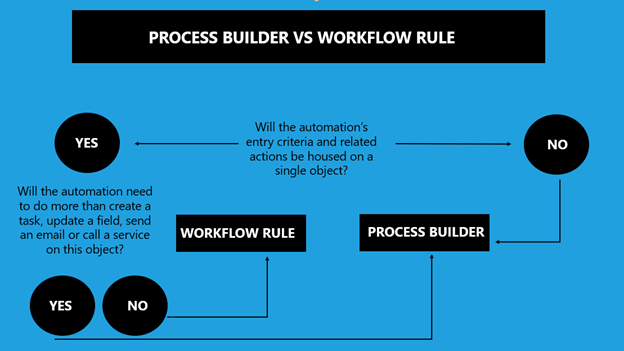 Collaboration in Salesforce is at a high level. Salesforce has also a platform for sharing information and collaboration – called Chatter. Through Chatter every employee is able to communicate with the other employees, track each other's work and share important information. The information can be public and shared with everyone from the company or private with a certain group of users. You can share a post, create a poll or you can ask a question.
Besides internal chatter collaboration, Salesforce provides external chatter collaboration. The external chatter can be used by customers, suppliers, and partners. They can communicate and discuss on different topics with the internal people from the company. They haven't access to the confidential data, but they can use it just for collaboration.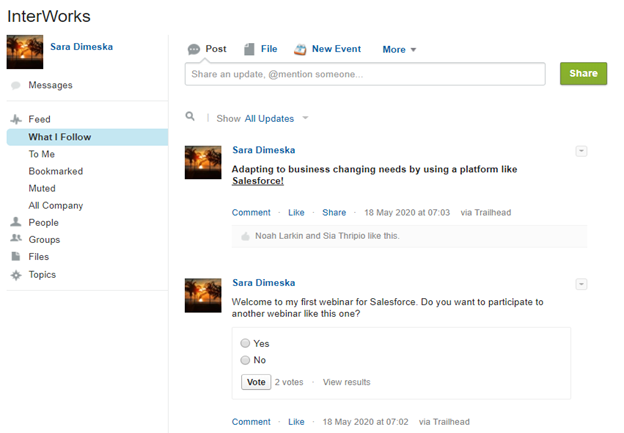 Before deciding which platform to use, every business owner should consider and analyze the real need for using some platform, because it can be really hard and risky to switch from one platform to another. But when we are talking about platforms like Salesforce, I think that there is no need for doubt.
I will tell you four reasons why your business should use Salesforce:
1. Salesforce is Easy to Use – It is just as easy to use as the websites you visit every day. You can log in from any place, every data is stored in one place, you can collaborate with your colleagues, view and update customer data whenever you want. Salespeople have a complete view of the customer, which helps them make better business decisions and close deals faster.
2. Easy to customize and configure – Whether you want to add modules or fields, create sales processes or applications, change automatization, it's all just a click away with customization. This is easy for use because Salesforce is based on drag and drop functionalities, which means coding is on a low level.

3. Salesforce offers a mobile application. Most of the functionalities are available on the mobile application. This means that users can have permanent insights into the company's data. This is especially attractive for the management of the company which needs to make an important decision every time of the day. So, they can access and do their jobs right from their phones. Besides management and sales reps, the administrators can also use this application for configurations and assigning some permissions right from their phones.
4. AppExchange in Salesforce is an online market where you can download applications to resolve some issues. Many of the applications are free, but some of them should be paid. AppExchange allows you to develop and market your own app or get access to thousands of useful and secured applications created by other users.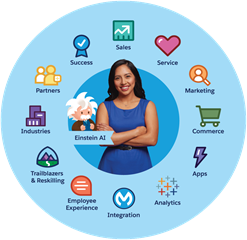 As a conclusion, I can say that nowadays… Salesforce is the best cloud computing service provider all over the globe. Organizations can use Salesforce for contact management, customer engagement, workflow creation, task management, and opportunity tracking.
---
Author
Sara Dimeska