As a software developer, you know how important documentation is for the successful deployment of a project. But creating and maintaining documentation can be time-consuming and tedious. Pete is a virtual assistant that can simplify and automate the documentation creation process for SnapLogic projects. In this post, we'll explore the three-step documentation process, additional options provided by our virtual assistant, the benefits of using it for SnapLogic projects, steps to begin using the tool, and the structure of Confluence documentation. Let's dive in! 
Introduction to Pete and its Three-Step Documentation Process 
Pete offers a straightforward three-step process for SnapLogic documentation. By following these steps, you can generate comprehensive documentation for your SnapLogic projects effortlessly. 
Select SnapLogic Projects:
In the first step, you will be prompted to select the SnapLogic project space and one or multiple projects that you want to document. This selection ensures that the generated documentation is tailored to your specific project requirements.
Specify Confluence Page: 
Next, you will need to specify the Confluence Page where the documentation will be created. Pete seamlessly integrates with your existing Confluence environment, allowing you to maintain consistency and centralize your documentation efforts. 
Review and Create: 
Before finalizing the documentation generation, Pete provides a review step. This allows you to quickly verify the configuration and ensure that all settings and project selections are accurate. Once you're satisfied, simply click the "Create" button, and Pete will handle the rest. 
Additional Options Provided by Pete
In addition to the core documentation process, Pete provides a range of additional options to enhance your experience and customization capabilities. 
Confluence Setup: 
The virtual assistant assists in setting up Confluence for your SnapLogic documentation needs. It helps you seamlessly integrate the generated documentation with your existing Confluence space, ensuring a smooth transition and unified documentation environment. 
Support Contact: 
If you have any questions, concerns, or need assistance during the documentation process, Pete offers a support contact option. You can easily reach out to the the virtual assistant support team for prompt assistance and guidance. 
Profile Settings: 
Review your profile settings and setup your SnapLogic read only user.  
Email Notification: 
Once the documentation generation is complete, the virtual assistant sends an email notification to you. This email includes a direct link to the generated Confluence documentation, making it easy for you to access and share it with relevant stakeholders. 
Benefits of Using the Virtual Assistant for SnapLogic Projects 
The virtual assistant brings numerous benefits to your SnapLogic documentation process, enabling you to streamline your workflow and enhance collaboration within your team. 
Streamlined Workflow: 
The virtual assistant simplifies the generation and publishing of documentation to Confluence, reducing the need for manual effort and saving valuable time. By automating the documentation process, the virtual assistant allows you to focus on your core tasks while ensuring comprehensive and up-to-date documentation. 
Single-Click Operation: 
With just a single click, the virtual assistant guides users through the documentation process. Whether you are a beginner or an experienced user, the virtual assistant's intuitive interface and step-by-step guidance make documenting SnapLogic projects a breeze. 
Steps to Begin Using the Virtual Assistant
To start leveraging the benefits of the virtual assistant for your SnapLogic projects, follow these simple steps: 
Log into the virtual assistant Application: 
Access the virtual assistant application by using your registered email and password. Logging in allows you to access the features and functionalities of the virtual assistant and initiate the documentation process seamlessly. If you don't have an account, complete the sign up form on iwdg.mk so our team will get in touch with you and setup the account for you. 
Trial Availability: 
If you are interested in trying out Pete, our virtual assistant, reach out to our sales team at sales@iwconnect.com. They will provide you with the necessary information and support to start your trial, enabling you to experience the benefits of our virtual assistant firsthand. 
Structure of Confluence Documentation
The generated Confluence documentation maintains a consistent structure, ensuring standardization and easy navigation for your SnapLogic projects. Pete is specifically designed to match the look and feel of the SnapLogic platform.  
Asset Pages:
Detailed documentation of individual assets used within your SnapLogic projects, providing comprehensive information and descriptions.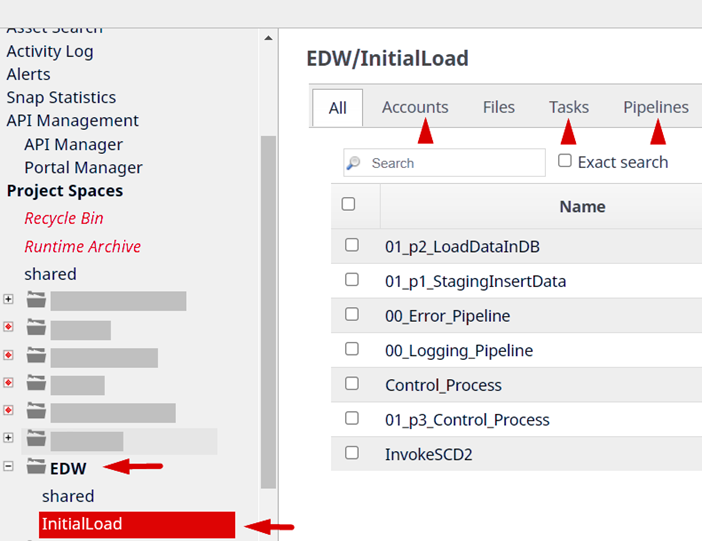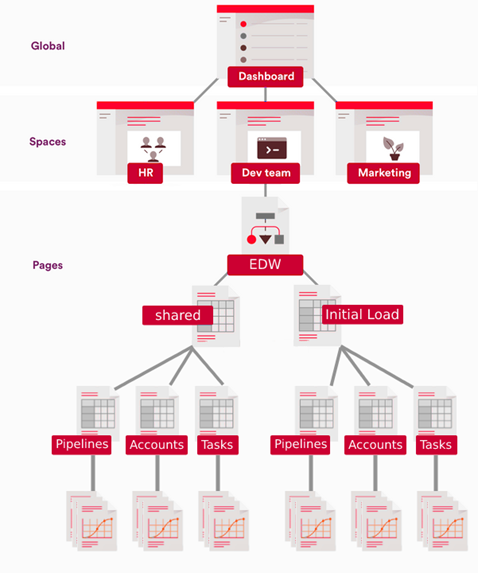 Accounts:
Documentation of the accounts created in the current projects, including their type, and any other relevant details.
Tasks:
Documentation of the tasks created within your projects, outlining the pipeline involved, all relevant parameters and additional details.
Pipelines:
Comprehensive documentation of the pipelines implemented, including their designs, mappings, transformations, and associated components.
Summary Pages:
Overview pages that provide a holistic view of your entire SnapLogic project, draw.io diagrams of the process, offering a high-level summary of the assets, accounts, tasks, and systems involved. These summary pages serve as a convenient starting point for understanding your project at a glance and giving valuable insights to each team member.
Conclusion
In conclusion, Pete is a powerful virtual assistant that simplifies the documentation process for your SnapLogic projects. By leveraging its features and capabilities, you can streamline your workflow, improve collaboration, and ensure comprehensive documentation. To get started with our virtual assistant, reach out to our sales team at sales@iwconnect.com, and unlock the power of efficient and effective SnapLogic documentation. Start documenting your SnapLogic projects effortlessly with Pete and make a difference for your team! 
Frequently Asked Questions (FAQ)

What is project documentation?

Project documentation refers to any type of written or digital information that records the activities, processes, and results of a project. This can include project plans, timelines, specifications, design documents, test plans, and other similar materials.

Why is project documentation important?

Project documentation is important because it provides a record of past and current project activities, which can be used to guide future projects. It also helps to ensure that all stakeholders are on the same page, reduces miscommunications, and provides a basis for collaboration and decision-making.

What are some common challenges associated with project documentation?

Some common challenges associated with project documentation include keeping documentation up-to-date, ensuring that all stakeholders have access to the same information, and making sure that documentation is comprehensive and accurate.

What are some benefits of automating project documentation?

Some benefits of automating project documentation include increased efficiency and accuracy, reduced workload on team members, improved collaboration and knowledge-sharing, and greater visibility into project activities and outcomes.

How can organizations get started with automating project documentation?

To get started with automating project documentation, organizations should identify their specific needs and requirements, select appropriate automation tools and techniques, and establish a process for ongoing maintenance and updates. It's also important to involve all relevant stakeholders in the process to ensure that everyone is on the same page and invested in the success of the project.
Author
Andrijana Dimitrievska
Latest 5 posts from Andrijana