Tome joined ⋮IWConnect 12 years ago, when he was only 22. He joined the ⋮IWConnect's team as a Jr Software Developer and since then he has been developing his career at ⋮IWConnect. He has the same hard-work spirit and enthusiasm as he had them when he was 22. Many things happened during those 12 years, but we will let Tome tell his story.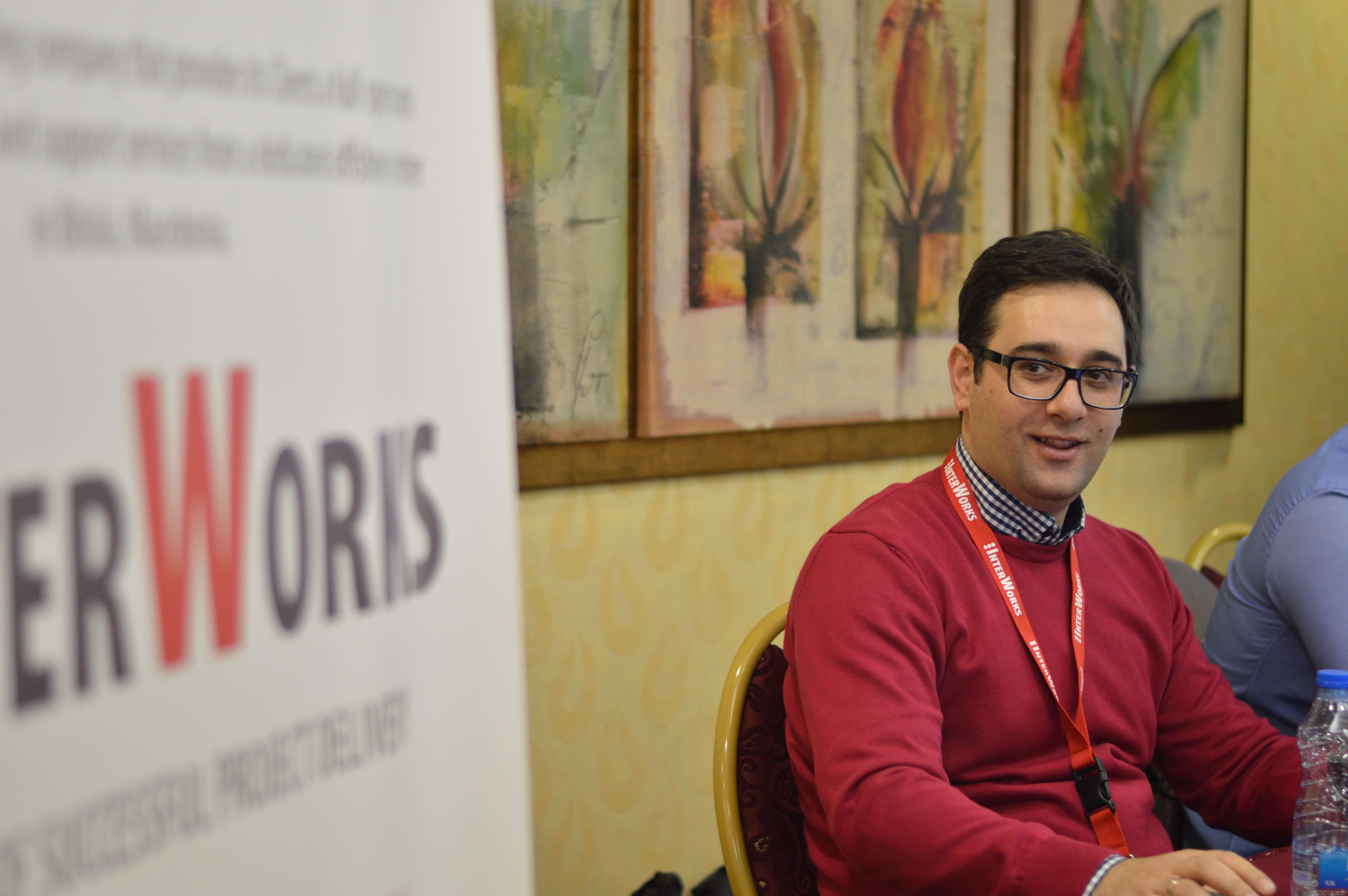 1. What's your role at ⋮IWConnect?
I started as a Jr Software Developer and during my entire working experience I grew to be Process and Project Management Practice Lead. It requires clear goals, hard-work, dedication, and above all making a commitment to yourself that you will do the best out of the best. As an IT professional I had an opportunity to work on projects for clients from many different industries.
As a Process and Project Management Practice Lead, I'm responsible for a lot of tasks. Some of them include maintaining the Atlassian partnership and constantly following and learning new Atlassian products, establishing a lightweight and highly organized process and helping the team meet their goals, coaching team members and clients on agile software development techniques, improving the team's engineering practices and tools as required and many others, all equally important.
2. What do you love about working at ⋮IWConnect?
I am very happy with where I work, what I like the most of all is working with teams, motivating them, achieving unity and professional excellence and making them feel important for the development of our company. I'm so happy and impressed of the way the company is growing. This company has made me develop personally and professionally.
My personal work perspective is to constantly learn, be transparent in my work, understand other needs and create an outstanding value and competencies for our customers, and at InterWorks I can do that.
3. What was your biggest challenge during these 12 years?
Life is full of challenges, some are bigger, other smaller. Every challenge teaches you some lesson, and I am proud to say that I am happy when I am being challenged. One of my biggest challenge came when I was promoted to Project Manager. To become Project Manager required learning a lot about project management, organization, planning and company procedures and processes. It was a special and great time in my professional career.
The other challenge was the process that we've gone through to become an Atlassian Partner. Now, I'm really proud that we are the first and official Atlassian Solution Partner in Macedonia.
The other challenge was the process of building cross-functional teams and individuals. I'm proud of the several young colleagues that have worked with me on very dynamic and complex projects. Today they are leading projects.
4. What do you think is essential for success?
How you define success is what is important. As for me, success is when I achieve a goal that I have set some time ago, but not alone, along with my team. I really like to use the phrase 'we are a team'. It is what brings people closer and what makes the insurmountable easy to be achieved. I'm convinced that a solid team, working in an atmosphere of trust where everyone shares their opinions and knowledge with the others cannot be stopped.
I will say, the key of success are your goals. The goals tell us what we truly want. If we have a clear goal, and we have a plan how to achieve those goals, we are moving forward in the right way.
My personal motto is: Trust in yourself, set your goals and move forward without looking back.
5. What do you do outside your work?
Outside work, I spend my time with my family – I am happily married and proud father of 3 beautiful princesses, so I enjoy spending quality time with them. Trust me, I'm very busy at my home :). Every day is a story on its own, and every day gives me stories that make me laugh and enjoy my life.
I also enjoy spending time with my friends, exploring the nature, playing basketball and taking pictures.
6. One sentence that you would tell to a person regarding your work experience at ⋮IWConnect.
I will just say it is a real opportunity and challenge to be part of this company and I would like to pursue my career here, with the same loyalty and a sense of belonging to ⋮IWConnect experienced until now.
Don't miss your chance to be part of this happy family.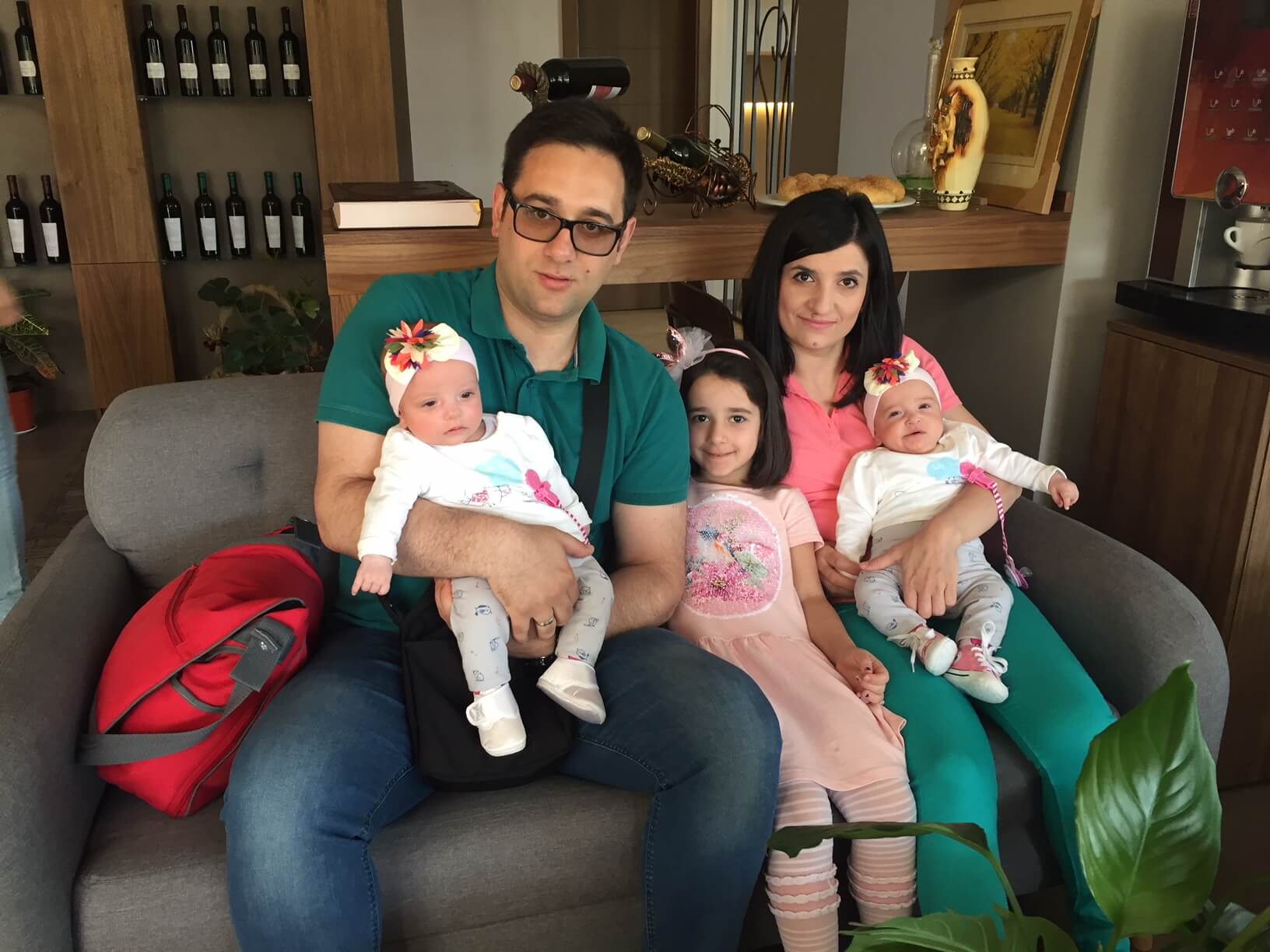 Author
Andrijana Dimitrievska
Latest 5 posts from Andrijana