Introduction
This article gives an overview of the features as well as price comparison for some of the most used JIRA test management plugins. Comparison is made for JIRA server plug-in versions, and it is based on documentation provided for each of the plugins. The following plugins are compared:
Features Comparison
The following table gives features comparison of the plugins in several categories: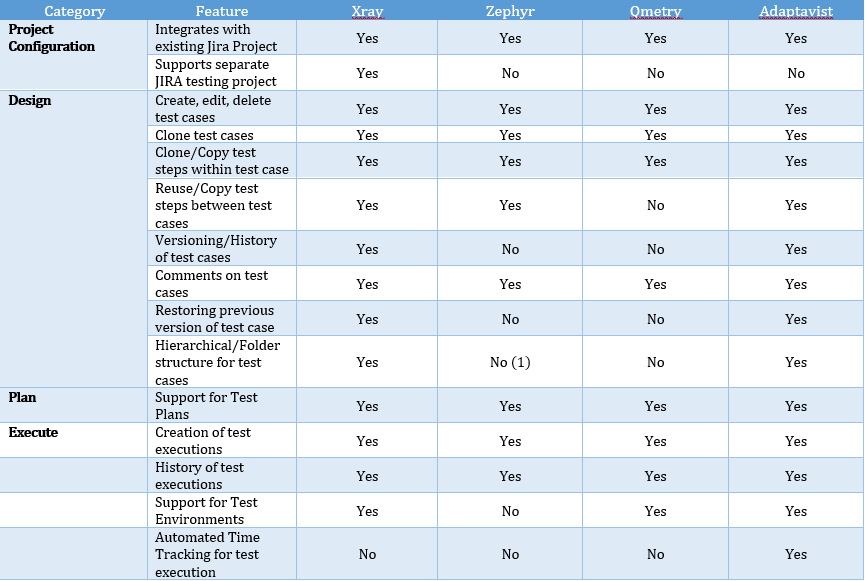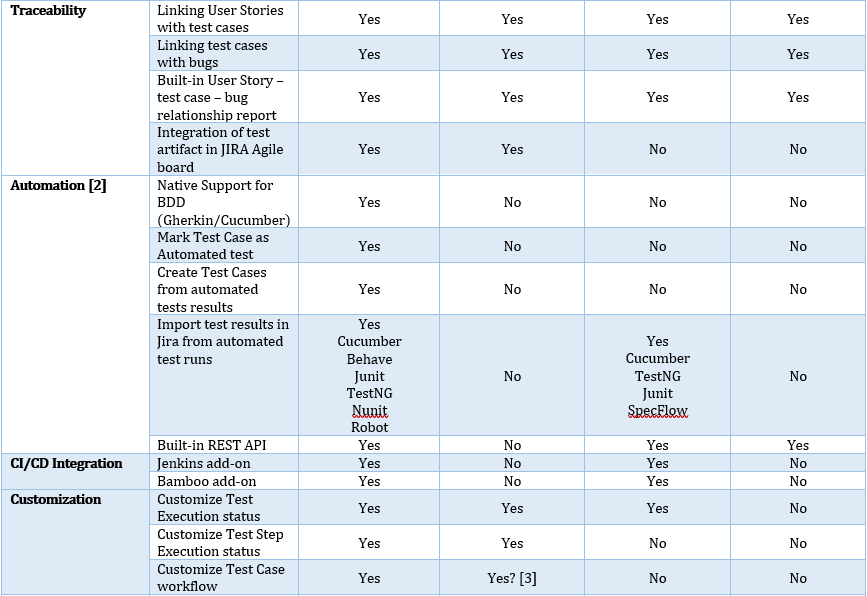 [1] Folder structure is supported only for TestCycles
[2] Automation and CI/CD integration features for Zephyr are supported by separate JIRA plugin ZAPI that is paid separately from Zephyr. More info on ZAPI: https://marketplace.atlassian.com/apps/1211674/zapi
[3] It is not well documented
Price Comparison
The following table gives price comparison of plugins for JIRA Server:

For more info on prices and conditions please see the following links:
Conclusion
From the perspective of manual testing all of the compared plugins provide similar features. However, from the perspective of support automated testing and CI, Xray provides built-in support of more testing reporting frameworks, including native support of Cucumber. Taking in consideration also the price for each of the plugins, it looks that Xray should be the choice for a test management solution integrated with JIRA.
Author
Zoran Dimitrovski
Latest 5 posts from Zoran