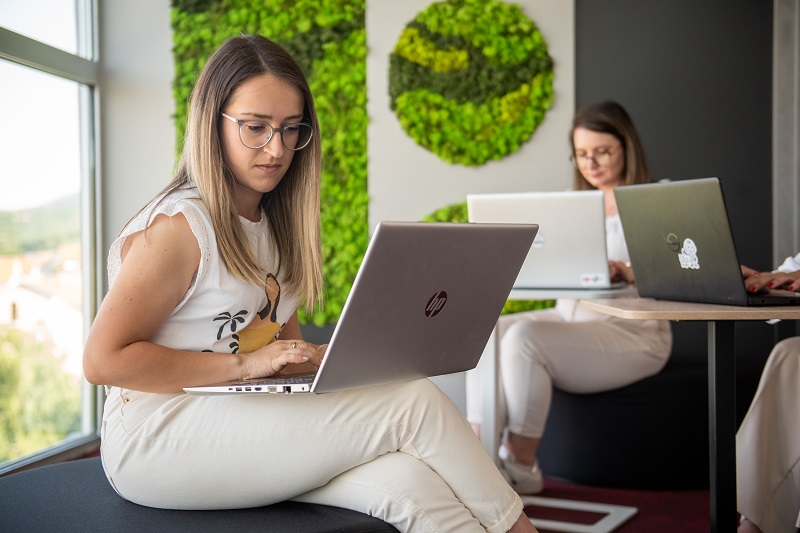 About Us
We create IT solutions for clients who share our passion for growth, and excellence and strive to change the world. We understand the importance of timely and high-quality delivery in driving business success; thus our top priority is delivering innovative and custom end-to-end solutions that utilize the latest state-of-the-art technology all within the specified timeframe.

Our team of expert developers and engineers has the expertise and experience to provide comprehensive solutions that cater to a wide range of needs. Whether you need to build a new application, integrate systems, manage your data, streamline your operations, or reimagine your reality, we have got you covered.

With our focus on quality, efficiency, and collaboration, you can trust us to deliver solutions that exceed your expectations and set you apart from the competition.
Our Mission
To Create an Outstanding Value for our Customers, to Empower them to Outsmart their Competition and to Accelerate their Ability to Change the World.
Our Vision
To Create a cohesive Family-Oriented Culture where openness and communication are paramount, and Everyone Shares their opinions and Challenges Others to Build an Outstanding Knowledge and Wealth

To Give Away knowledge and wealth to those in need, Without Expecting Anything in return

To Constantly Seek out Challenges and obstacles that will help us Achieve Outstanding professional and ethical Growth
Core Values

Adventurous Growth
You have only one life, why don't you step out of your comfort zone?

Unquestionable Integrity
We say what we mean and we mean what we say!

Ambitious Family
Family grounds us and keeps us together.

Absolute Fulfillment
We do what is in harmony with our goals and dreams.
⋮IW Statistics
95%
Employee Retention Rate
Partners and Certificates
Read More

Read More

Read More

Read More

Read More

Read More

Read More

Read More
Aleksandar Memca
Managing Partner
Vlado Mitev
Chief Executive Officer
Elizabeta Memca
Principal Advisor
Elena Ognenovska
HR Manager
Brandon Ellett
Chief Commercial Officer
Darko Milevski
Operations Chief of Staff
Lazo Ilijoski
Director of Technology
Simona Todoroska
Netherlands Office Managing Partner & Solution Manager
Mile Grujovski
Skopje Office Managing Partner
Nikola Mijailovich
Novi Sad Office Managing Partner
Nikolche Kuzmanovski
Business Development Executive (EMEA & USA)
Ivana Nikolikj
Business Development Executive (EMEA & USA)
Jacob Laubscher
Business Development Executive (EMEA & USA)
Blagoj Trajkovski
Business Development Manager
Dimitar Boshevski
Business Development Manager
Marko Gichevski
Business Development Manager
Tome Hristovski
Business Development Manager
Get in Touch !
For any questions and additional information, as well as inquiries that you might have, do not hesitate to ask us. You are four steps away from getting the information that you need.