Marko has been with ⋮IW for almost 11 years now. He is one of the employees that is with us from the beginning and is responsible for many of our successfully completed projects. His desire to always learn and grow, traced his path towards success and led him to become an eCommerce Business Unit Manager. Read his complete journey below.
Who is Marko?
I am a person who was always interested in computer programs and especially web applications. I always wondered how people can create such interesting things. For example, whenever you click on a button or a link, something will pop-up and lead you to something else. Well, that wonder and that interest made me explore further and get into the matter more thoroughly. My interest in computers, programming, and web application led me to develop my first web application 12 years ago. That is when my story in IT begins. At the time, I had no experience and the road to success, as for every beginner, was tough and challenging. But, the feeling I felt, the moment I saw my first web site alive and working, was something I will never forget. It was then that I knew that this is the job I want to work for the rest of my life.
Over the years I had a chance to work using different technologies, some of them completely different than PHP, but they are all just an addition to the professional I am today. I strongly believe that in order to be successful you need to learn something new on daily basis and have the courage to explore various technologies regularly.
My greatest challenge as a person in IT was to be involved in project planning, discussions with clients, proposing ideas to deliver outstanding value, and giving different ideas that can help them outsmart their competitors. Thanks to ⋮IW, 6 years ago I had the chance to become a team lead on a project, which included leading a group of four people, which over time turned into a group of eleven, and eventually, I became a Business Unit Manager. ?
Today I work as an eCommerce Business Unit Manager, and I am proud to say that I am surrounded by many professionals, but also friends in an environment that gives me daily challenges, chances to grow, and take care of the people like they are family.
Why do you choose to stay in ⋮IW for more than 10 years now?
The main reason why I stayed in ⋮IW for so long, is because it feels like home. As I have said before, I am surrounded by many colleagues, who are now my friends. We have been in ⋮IW for more than 10 years and together we faced many challenges, failures, and successes. Whenever we struggle with something, I know there is always someone that can help me and have my back. I have full support from the team as well as from management. People in ⋮IW take care of each other, the success of one is a success for everyone and vice versa.
I see ⋮IW as a strong, renowned company, that has been present on the market for more than 16 years, always willing to try out new things, stay up-to-date with the latest technologies, follow the latest IT standards and maintain the family-like culture in the process. That is why I am still here!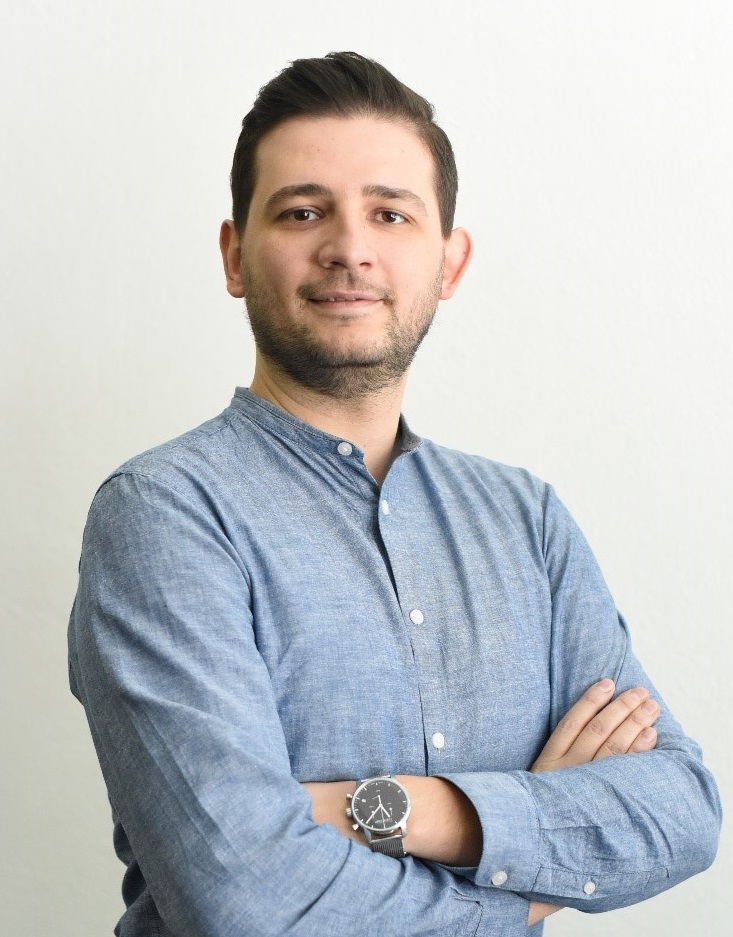 What do you consider to be your biggest challenge as a Business Unit Manager?
The biggest challenge as a Business Unit Manager is to keep my colleagues happy and motivated. That's my most important thing, especially if you want to achieve great success. If you have happy, and motivated employees, you can do absolutely anything!
There are times when we work on projects that might not be that interesting or challenging for us, and it is in those times that a leader must motivate and encourage team members, as well as to find challenges that will keep them energized. One way to do it is by using a new technology which is new and not so widely used. Another thing would be re-structuring the team so that more experienced employees can lead the less experienced ones and help them overcome new challenges.
Personally, I want to be close to the colleagues I work with. It's is very important to see and understand the person on the other side, because sometimes people are going through things, and we are all struggling with a battle of our own. Knowing the battles and challenges people are facing helps us build a stronger relationship and of course enables treating people like humans, because at the end of the day there is nothing more important than empathy in the process of building a successful and strong team.
One of the strongest characteristics that I can describe myself would be: precision, paying attention to details, and honesty. I am trying to combine all of these and bring them in front of my team so we can do better, complete the work on time accurately, and set up an example for others.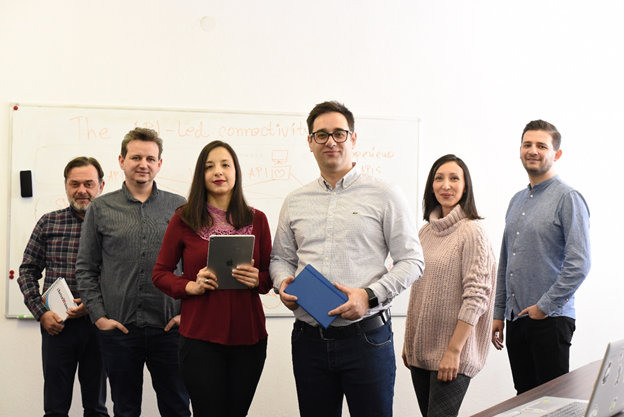 How has COVID-19 affected eCommerce?
Digitalization is our new reality. With the pandemic, more and more companies are taking their first steps into eCommerce, offering their products and services online and transferring the shopping process via the Internet.
Every business owner that had a brick-and-mortar business model, had to react fast to the effects COVID-19 produced and create a suitable eCommerce solution. Thus, we can say that more than 80% of the business owners with a physical shop are trying to go online by using some of the tools already available on the market.
Today we have many platforms that can support an eCommerce solution, some of them are straight forward, some of them offer advanced features and there are also some complex custom solutions that provide functionalities, related to the specific customer needs. Depending on the nature of the business different solutions can be applied to support it and bring additional value to the owners.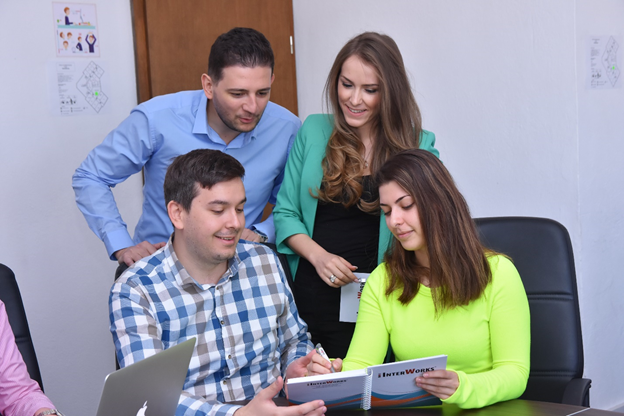 How do you manage to motivate your team in such challenging times?
I believe that the greatest motivator in these challenging times is transparency. First of all, I think we need to be honest and realistic about the situation, put all the cards on the table, and plan our actions together. When I show that to the team, they can see what we are facing together, we can plan together and anyone can participate with different ideas.
Listening to others, sharing their ideas with the management, and working on realizing them together brings out confidence and the feeling that we are valued and appreciated.
In addition to this, whenever there is extra work to be done I don't have a problem rolling up my sleeves and start working in order to help the team. Whenever my team sees me working with them, they also see that I value their work and I want to assist them, which I guess is what keeps them motivated and helps them complete the job.
Who is Marko out of the office? What do you like to do in your spare time?
I would say that I am an adventurous guy. I want to travel a lot, especially with my wife. I am very happy that I have her in my life, she is my biggest support and the light in my life.
Besides travel I would say that I like to cook and eat, I want to taste different meals and I don't have any restriction in taste ?. In my spare time, I like to watch movies and TV shows and I have quite a long list of them.
On a professional level, I usually have some ideas on how to make my daily work easier, so I investigate new tools or make some POC's that will bring extra value, improve the performance and accuracy of the work that I do.
---
If you want to get to know Marko more, you can register for his webinar on 14.10.2020 and ask him any questions that you might have about eCommerce.