Our lives have changed significantly in the past weeks and it has a great effect on all of us. I read somewhere that planet Earth is under construction and this might be a convenient time to construct ourselves as well. By construct I mean construct our character, our thoughts, our goals, our dreams… Yes, let's all use this time we have in our hands to focus on all the things that COVID-19 has given to us and take a moment to say Thank you Corona!
In the manner of being grateful and thinking about all the good things we are able to do while we are spending more time at home, we decided to ask our colleagues to share what they are thankful to Corona for:
COVID-19 helps me work from home, achieve given tasks and organize better while at home. Also, these hard periods got me thinking about my family, the time given with them and how health is important. I am glad that we have a working community that supports us and gives us coordination to easily achieve our goals. Andrej Nankov
I didn't need a deadly virus to make me a better person. The only good thing is that now I drink my morning coffee with my mother and father. Borko Novachevski
Corona taught me to appreciate small things like talking with family at night as they are all home now. I also began to appreciate the time spent with my colleagues when working in the office. Cvetanka Eftimoska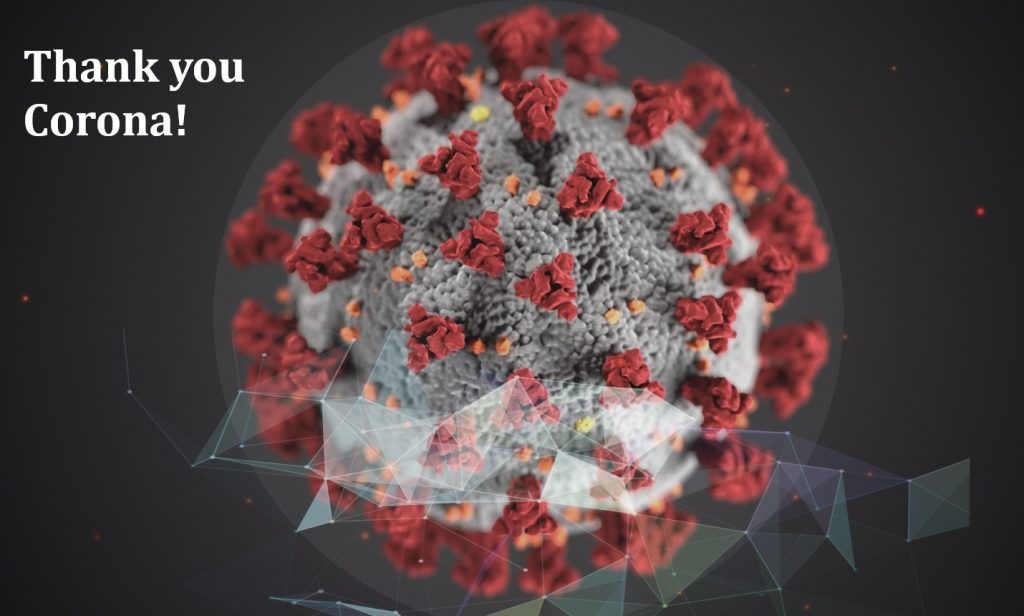 I needed 20 minutes to travel from my home to the office in one direction. If we count on a daily basis I need 40 minutes per day. If we count all working week which is 5 days, I'm able to save 5*40=200 minutes per week, or calculated per hour will be 3.33 hours. Thank you, Corona ? Darko Gichevski
This week I have learned how to automate functional tests using Selenium Web Driver with Java programming language. Corona, tnx! Darko Stojanovski
Coronavirus has changed our lives dramatically. It made us question our priorities and showed us that we are more connected than we could possibly imagine. As a person, it reminded me to appreciate the gifts that God has given to me and I took for granted. I feel grateful that all of my family and dear people, including me, are healthy and safe. Also, I appreciate the job that I have even more, since its nature allows working from home and is less affected by the current situation than most of the other job profiles. So happy that I work in a surrounding full of professionals that are also supportive and caring friends. It affected our family life as well. Due to the fact that we work from home, I have more time for my family. I can spend the lunch break with them and communicate more often. Hristina Stojkovska
I cleaned up the entire apartment several times so I`m starting to be a better person at cleaning ? Igor Stojanoski
Thanks to Corona I learned that the toilet paper is one of the main things to get in Apocalypse. Janku Popovski
I learned to control my fears and be brave many years ago but, in this situation, I just reminded myself of that lecture. I am a positive and optimistic person so that doesn't mean that I don't fear I just see in the white spot from the black picture. Or maybe I am just picky enough to find the broken pixel from the TV. It doesn't matter how you see – it matters how you feel. Marija Radezhova
I have learned a lot of things, some new books, and courses that have been waiting for my free time. Thank you, Corona! Nikola Bakrachevski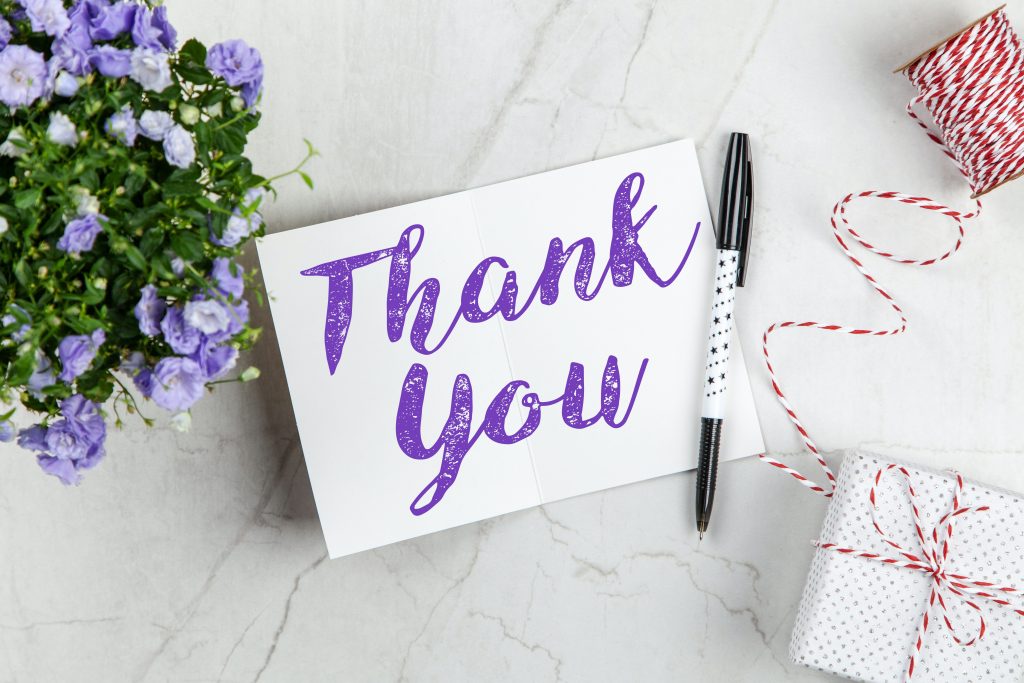 We need to help each other in every situation, especially in this period when we have a lot of time to spend together with families and to stay at work (from home) longer ?. Stefan Hristovski
We are saving more than 5 million species by staying at home. So, thank you for that Corona. Stefani Dimeska
I FINALLY found the time to start watching some courses related to our line of work, which I've been putting off for months. I plan on reading some books about mental health this week as well. I am just grateful for all this extra time. Teodora Gonovska
At least 30% less carbon dioxide is generated during this period, so thank you Corona. Ivan Iskov
We hope these thank you Corona quotes tackled your mind and got you thinking. Did you come up with things you are grateful for while reading our list? Feel free to share it with us at marketing@iwconnect.com.
In the meantime, stay with us since we will be sharing more thankful-quotes in the following period.
Author
Renata Pavlovska
Latest 5 posts from Renata