People spend a significant proportion of their day deciding on what to eat. Yes, choosing a meal and deciding what to eat can be complicated and time consuming. We know that hunger is just a basic human need we need to satisfy at least once a day but it is also a pleasure that a lot of people enjoy immensely. This joy can be converted into stress and anxiety when you can't decide where and what to eat. Our latest client took this problem into consideration and decided to create an application for all gastronomes, people with refined taste who are knowledgeable in the craft and art of food as well as food preparation.
We are proud to announce that ⋮IWConnect is responsible for turning a wonderful idea into a reality i.e. for the launch of TrySpicy.com. It is a platform created to help people make the best choice of a restaurant and meal in Macedonia. TrySpicy.com is a novelty in offering applications on the world market in the field of gastronomy. It is a free social network that allows users to create posts, upload images with comments on facilities and also share their posts on Facebook. You can look through menus, gallery, user opinions, ratings and also use the map option which can take you to the restaurant. The platform gives you the possibility to look and discover restaurants with detailed information for each restaurant as well order your food and have it delivered at your door.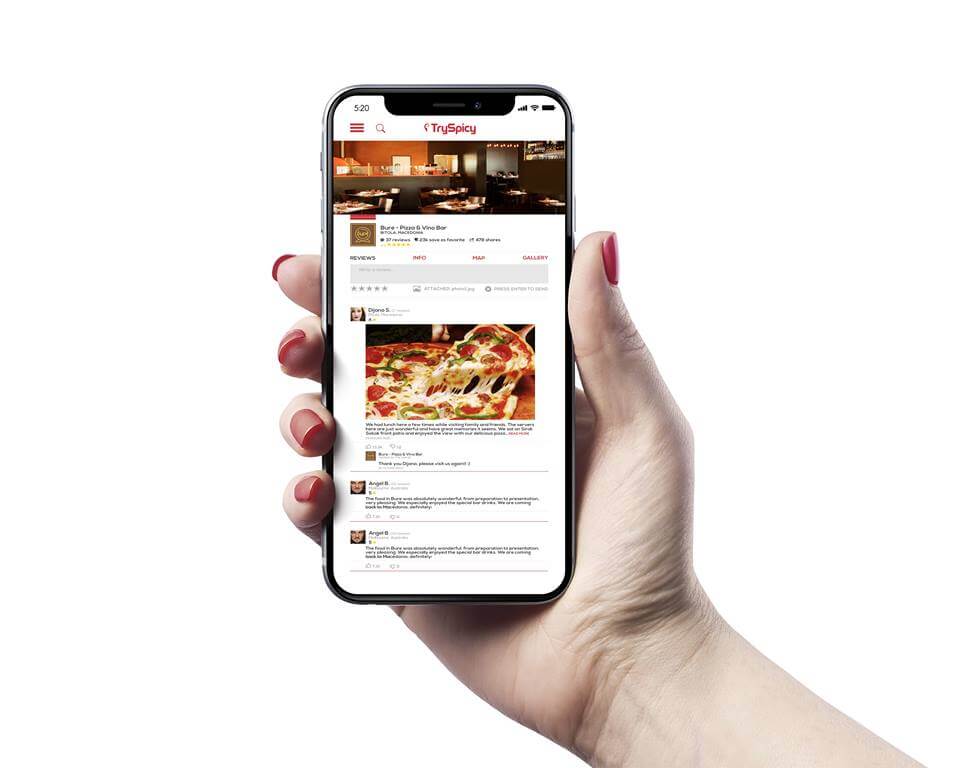 In order to start using the platform you need to create an account filling in details like First Name, Last Name, e-mail etc., or use Facebook and log in using your existing profile. After registering you are free to explore meals, give reviews and try new recommended foods.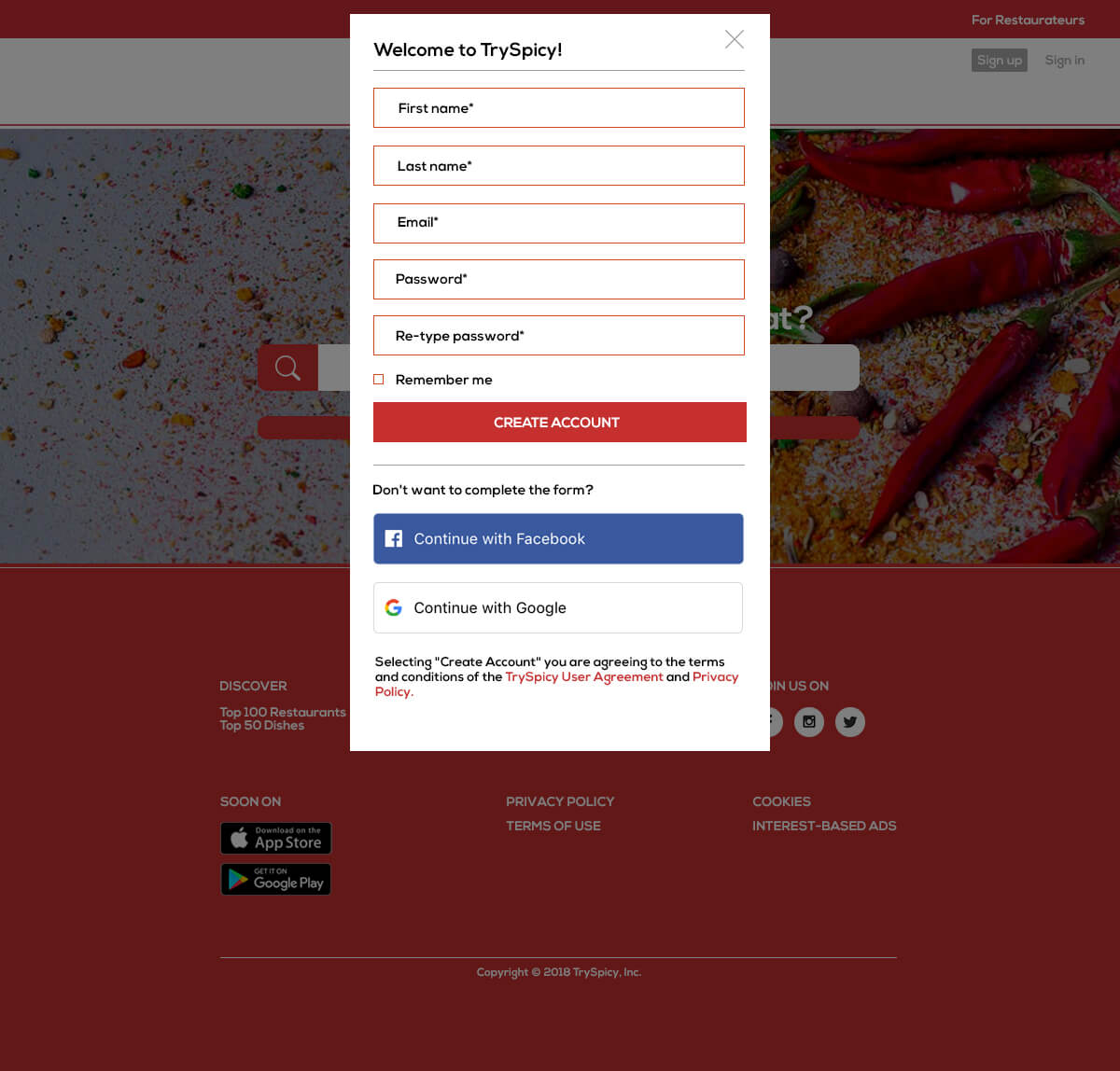 Besides common users Tryspicy.com is a great opportunity for catering facilities (restaurants, pubs, pastry shops, playgrounds, bakeries, fast food, catering, etc.). They can become their partners / associates and advertise their offerings.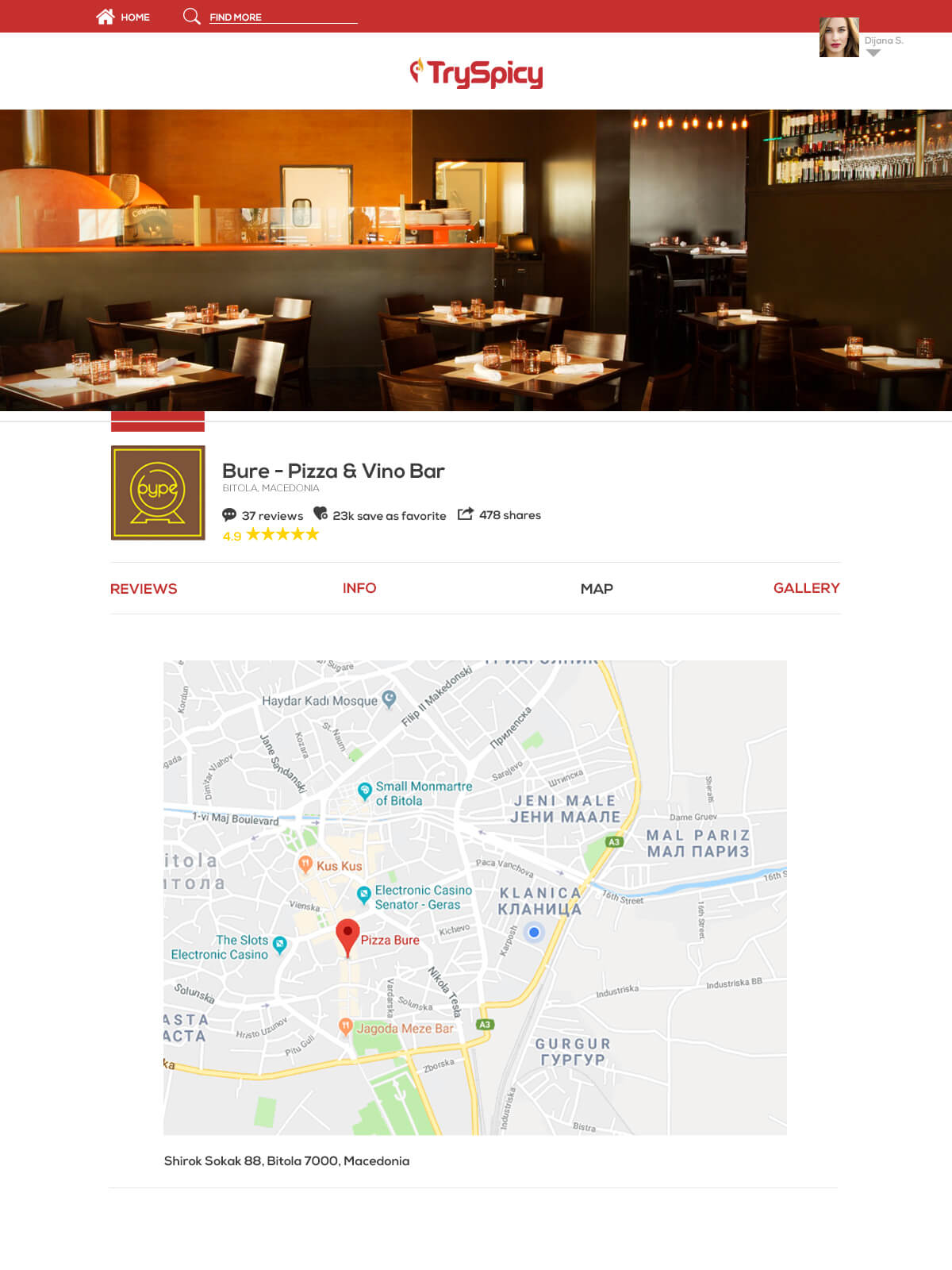 All in all it is a win-win solution where you as a user can explore meals and eat tasty food while catering facilities can advertise their offers. So don't forget to share all the tasty food you will try and participate in the building of the first free gastronomy social platform.
Author
Renata Pavlovska
Latest 5 posts from Renata