We always think that life should be smooth and that it is just one straight line that we should walk by – no obstacles or failures. But, life is not a well-oiled machine. On the contrary, things break, failures happen, plans change in a second and we cannot do anything about it. If you think in the long run about this there must be a reason for it. Life challenges us purposefully to test our persistence and how much we are willing to invest in ourselves.
The road to becoming a part of ⋮IWConnect wasn't an easy one for Goce Mitkovski. He decided to share his story about how the belief in himself and the wish to grow and improve led him to the place where he is now.
1. How did you join the company and what is your role now?
– Many may think that I entered ⋮IWConnect easy – but it is not like that and it is not as easy as you would expect it to be. On the contrary, I applied for the job opening, and after the interview I saw that I didn't know a lot of things, which was the reason why I failed my first interview at ⋮IWConnect – and I am not ashamed to share that story, because it only motivated me to invest more in myself and to realize that in order to achieve my goals I need to work harder. Two years later, I saw an open position at ⋮IWConnect and I applied again, but this time I equipped myself well with knowledge and I have improved greatly in my personal skills. The second time was a successful one – I got the job and now I am a Technical Consultant in the Microsoft Practice.
2. What are you most proud of?
– There are many things that I am proud of, one is that I got the job here and the second is the participation in an internal project – a system that is built "from scratch" by the people who work at ⋮IWConnect, which it turned out to be a really high-quality product. It is an interesting project, which requires thinking out-of-the-box and while doing that learning new technologies. The system that we created is implemented internally, and I am very proud that it can serve 160+ IW employees daily, including me. I cannot share more details on the project, but it is something that we are really proud of.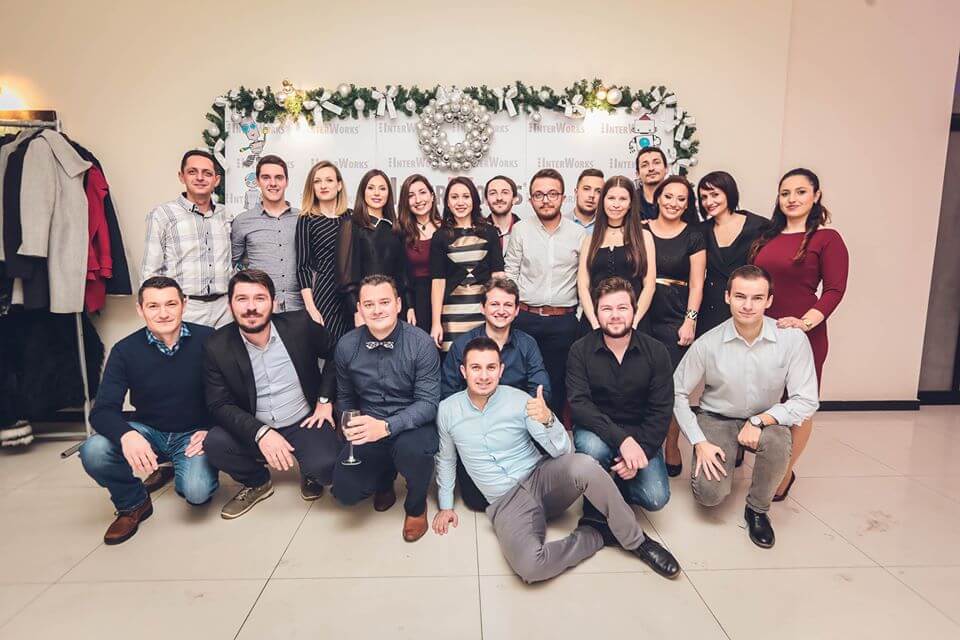 3. Tell us about an experience that shaped you as an individual.
– Shortly after I failed my first interview at ⋮IWConnect, I went to work abroad for six months. At that time, I didn't really know what I wanted and I needed some time aside from everything to think about my next steps and goals in life. The extra cash I earned during that time helped me to start working on deciding what my life goals are and start achieving them. I would recommend this to all of the young people nowadays that don't know what they want to do in their lives.
4. What are the most important lessons you could share after this time of working in ⋮IWConnect?
– The most important lesson is that life never gets easy, on the contrary, it is one continuous cycle of hard work and growth and we just need to have the right mindset for it and cherish every new thing we learn. Additionally, we should all work on self-improvement – this is a continuous process that shouldn't be stopped because there is always something new to learn and we can always become a better version of ourselves.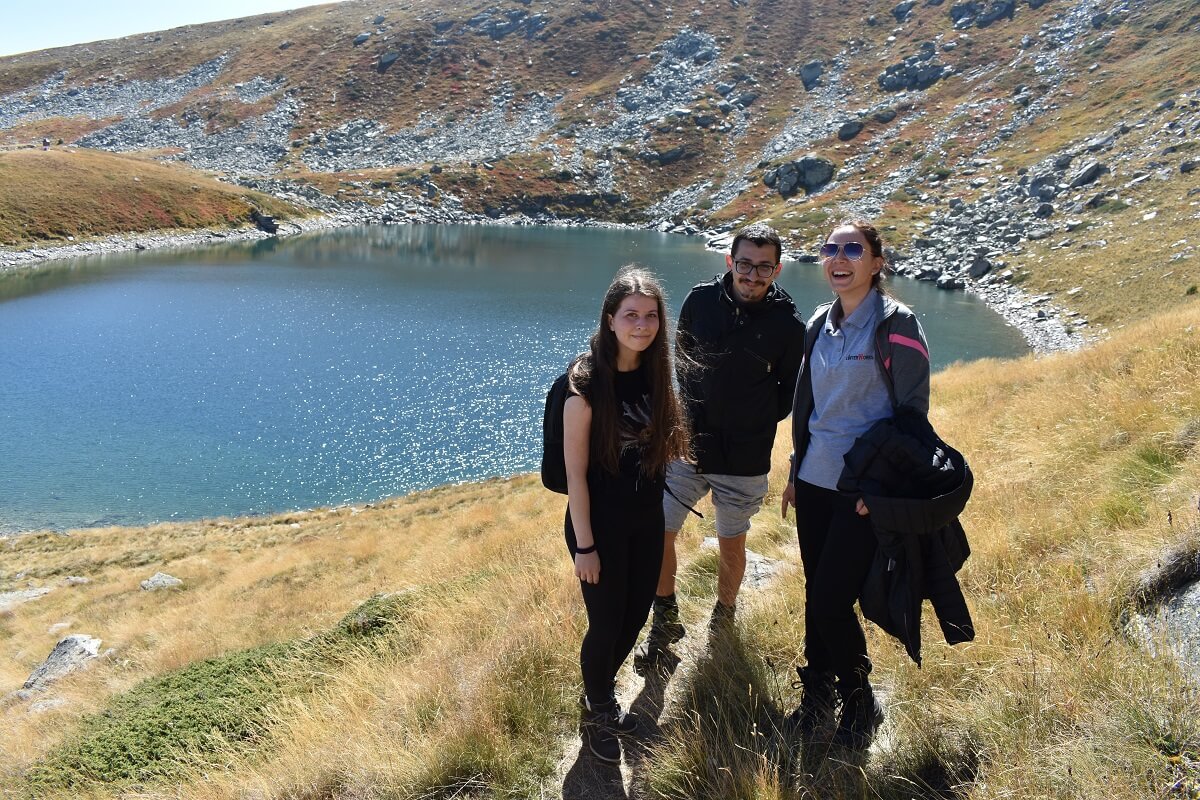 5. Let's say you were to start working at ⋮IWConnect tomorrow. What advice should lead your first steps towards success?
– To be curious and to not be afraid to experiment with the code and try new things, go step by step mastering one topic, then moving to the next one, working hard and finding a way to enjoy what you are doing.
Last, I would just say that I am proud that I got the job at ⋮IWConnect as it is the second thing that shaped me as an individual, and it continues doing that.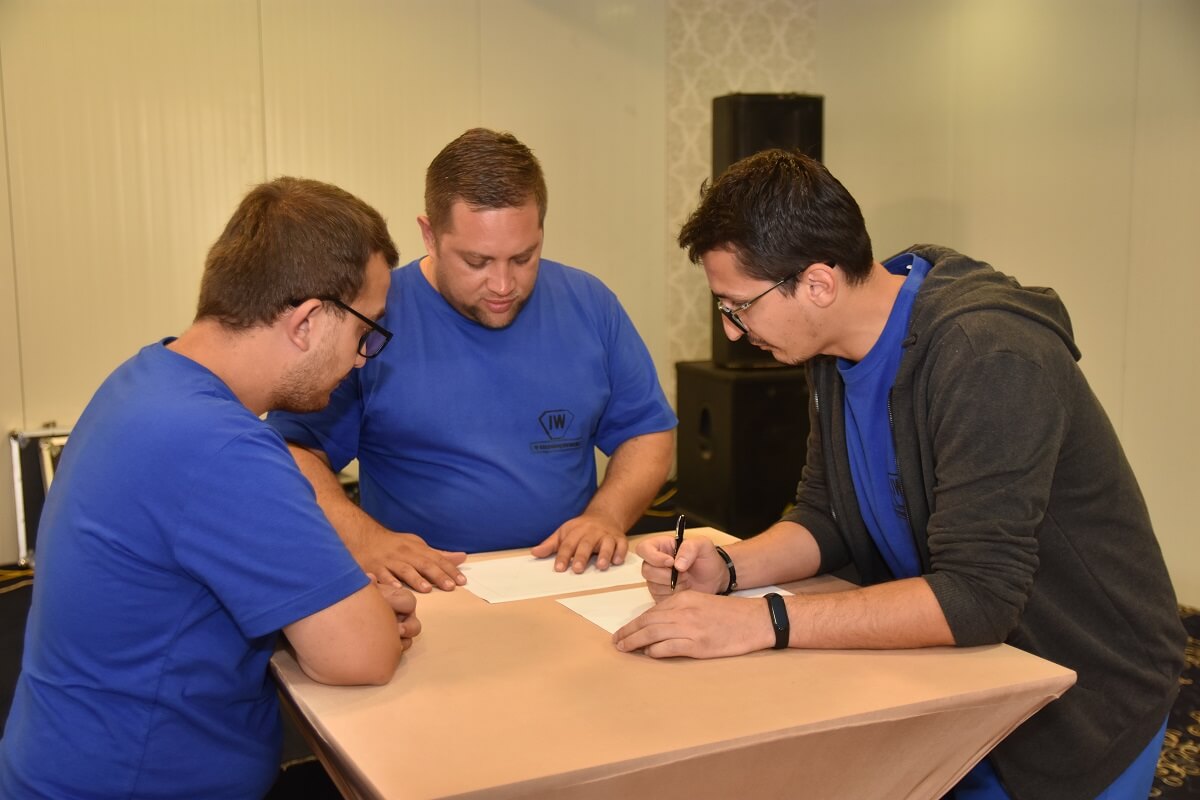 Author
Andrijana Dimitrievska
Latest 5 posts from Andrijana