Aleksandar Ubavkov joined our company as a Chief Operating Officer last March, together with our CEO Vlado Mitev. He decided to leave the company whose local presence he built and join InterWorks. He says that this is a completely new chapter in his life and that he is glad he did it, as growth has always been one of his main driving forces. Read the interview with Aleksandar to find out more about him.
1. Who is Aleksandar Ubavkov?
When people usually ask me this question, I like to use my life experiences to describe myself, so who is Aleksandar Ubavkov? A person that is born in Yugoslavia, raised in Macedonia, forged in Russia (BSc), polished in Germany (MSc), and matured in Macedonia. And regardless of my Russian and German life experience, I always come back to my country – Macedonia.
Since my childhood, I got interested in PC games, soon after I developed a passion for Software Engineering, and right now I am obsessed with conquering ICT and becoming the best version of myself. But, what does best mean? Till now I have learned only how to be the worst ? so I guess I am slowly getting to finding out the best version.
2. Who or what has shaped you?
I learned "If the Plan does not work, change the plan, not the Game" the hard way. When I was 24-25 years old I experienced a terrible Burnout and breakdown. I think that it was this time that shaped me completely. Back then, I was working, studying, training & partying, and on top of all that, I was penniless, living in a foreign country where I felt that I am being manipulated by the system. This experience taught me that there is light at the end of the tunnel always, you just have to try harder and not give up.
I returned to the place most wanted to leave (Macedonia which I love) from the place most wanted to go (Germany), and I was perceived as a failure and asked by every person why I did it. But, everything that has happened since then is just a confirmation that it was the right move.
3. You left a large international company whose local presence you built and joined ⋮IWConnect. What was the reason for doing this?
"And those who were seen dancing were thought to be insane by those who could not hear the music." – Friedrich Nietzsche
I admit that I was familiar with ⋮IWConnect even before starting the process of joining it. I found myself quite intrigued by ⋮IWConnect's success and the way they are working. When I was invited for an interview, I met the management team of ⋮IWConnect. I loved that all of them have huge experience, diverse skill set, and most importantly we all share the same core values and ambition, so I am glad that I made this choice.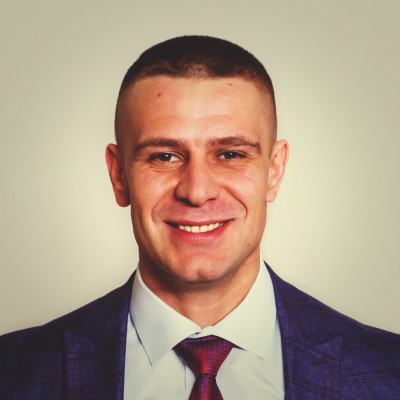 4. Why are you passionate about what ⋮IWConnect does?
I am obsessed with growth and becoming best at what I do, so I prefer to do it with like-minded people. As I have mentioned before, I have found InterWorks to be a really diversified place, where you can practically learn something from every person whether it is work- or life- matter. In addition, the core values that InterWorks cherishes and the culture that they have within make me feel at home, and give me the freedom to realize all my ideas. One of the most important things that I really love about ⋮IWConnect is the way they treat people and community – we are all one huge family where we care for each other, cherish successes, and learn from mistakes.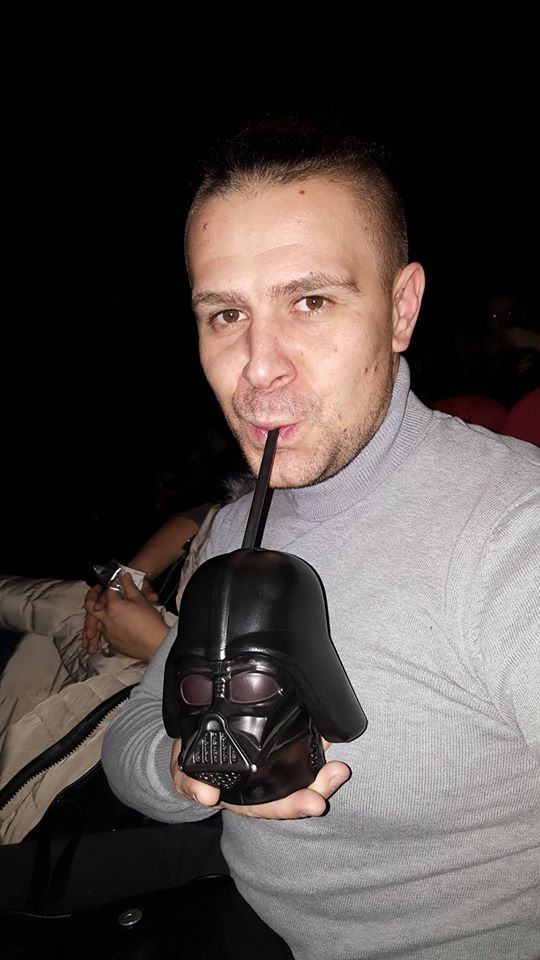 5. You are from Skopje, and InterWorks' headquarter is in Bitola. This means that you should either travel or live in Bitola. It can be tough and hard to leave your family for one week; how do you manage this?
I love my family and my work and I am grateful for having them. My family supports me in my work, and my work supports my family. Yes, it is tough to be apart from my wife for a week, but I am happy that she understands me and knows that I am an ambitious and dynamic person so she has been my relentless support all the way. She even says that she is more afraid when I am bored than when I have a lot of work. I believe that if you do not sacrifice for what you love, what you love becomes that sacrifice!
6. What are the forces that drive you each day?
I like going against the odds, setting high targets, and ambitious plans. If the reality is 100%, I set a target of 200%, and even if I complete 70% of my target, I have an unrealistic growth! Limits are only in the head!
It takes a dream to make one come true and I have a lot of dreams. ? As a final thought, I will share my favorite quote:
"I've wrestled with an alligator,
I've tussled with a whale.
I done handcuffed lightning
And throw thunder in jail.
You know I'm bad.
just last week, I murdered a rock,
Injured a stone, Hospitalized a brick.
I'm so mean, I make medicine sick."
Muhamed Ali
Author
Andrijana Dimitrievska
Latest 5 posts from Andrijana