1.How long have you been working at ⋮IWConnect and why did you choose to work here?
I am with ⋮IWConnect for almost four years. The reason why I decided to start my career here is the fact that Interworks is the biggest IT company in this region and looking back four years ago for me it was the perfect place for starting my carrier in the IT industry.
2.What drives you to work every day?
The passion for creating modern IT solutions in the field of software integration, good working atmosphere and the need for money.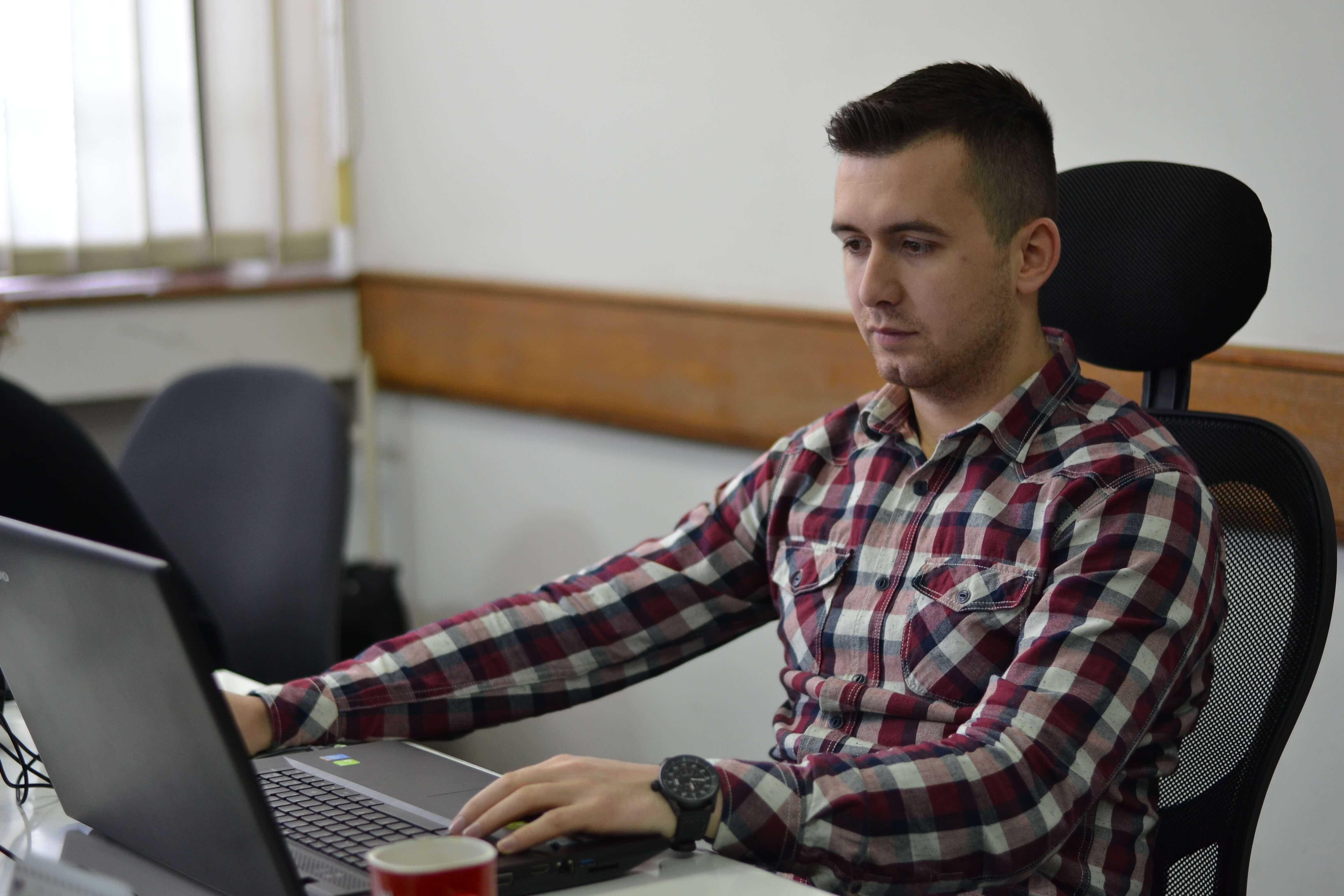 3.How would your colleagues describe you in three words?
Ask them 🙂 maybe dedicated, a team player and an optimist.
4.What books or courses helped you most in your career path?
I am trying to learn new things on a daily basis because I believe that it is the key to success. I will not stand out any course or book because there are many through which I went and from each of them I learned something.
5.What does Sasho look like outside the office?
I can describe myself as a friendly positive person who want to spend time with his family/friends. Also, I like to travel and practice sports.
6.What advice would you give yourself if you were to start working at ⋮IWConnect today?
100% dedication and smart work will result in achieving your goals. That was my motto when I have started in Interworks and I am following the same now.
Author
Renata Pavlovska
Latest 5 posts from Renata