Microsoft Azure customers worldwide now gain access to ⋮IW's Cognitive Services Development proof of concept to take advantage of the scalability, reliability, and agility of Azure to drive application development and shape business strategies.
SKOPJE, Macedonia — July 9, 2020
⋮IW today announced the availability of its Cognitive Services Development proof of concept in the Microsoft Azure Marketplace, an online store providing applications and services for use on Azure. ⋮IW's customers can now take advantage of the productive and trusted Azure cloud platform, with streamlined deployment and management.
⋮IW is a global integration consultancy firm focused on strategy, data management analytics, infrastructure, and growth enablement, with a mission to create outstanding value for companies and empower them to outsmart their competition. One of ⋮IW's main services is providing services using the latest Microsoft technologies, drawing on a depth of experience working with Azure Cognitive Services in the areas of facial and emotion recognition and sentiment analysis of documents. ⋮IW's Cognitive Services Development proof of concept takes clients through the capabilities of Azure Cognitive Services and helps them create a smart application that can detect faces, recognize people's emotions, and provide other image analysis.
"By using Azure Cognitive Services Face API, we have created a modern solution: Event Analyzer, which optimizes and automates the work of event managers," said Vlado Mitev, CEO at ⋮IW. "The solution greatly reduces the time needed to analyze events and provides accurate and valuable data about the event's success."
Sajan Parihar, Senior Director, Microsoft Azure Platform at Microsoft Corp. said, "We're pleased to welcome ⋮IW to the Microsoft Azure Marketplace, which gives our partners great exposure to cloud customers around the globe. Azure Marketplace offers world-class quality experiences from global trusted partners with solutions tested to work seamlessly with Azure."
The Azure Marketplace is an online market for buying and selling cloud solutions certified to run on Azure. The Azure Marketplace helps connect companies seeking innovative, cloud-based solutions with partners who have developed solutions that are ready to use.
Learn more about ⋮IW's proof of concept at its page in the Azure Marketplace.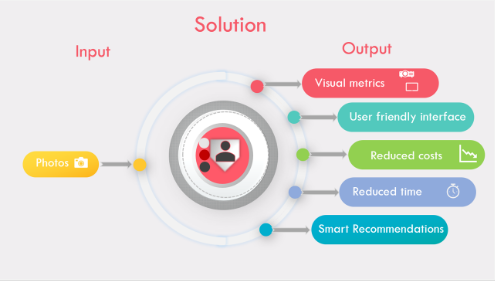 About ⋮IW
⋮IW is a global integration consultancy firm with offices in North Macedonia, the United States, and the Netherlands. ⋮IW has been operating since 2004 and has been a Microsoft partner since 2013. Its portfolio spans projects in telecommunications, retail, hospitality, manufacturing, logistics, and financial services.
For more information, press only:
Dimitar Boshevski, ⋮IW, (+389) 71 393 369, dimitar.bosevski@iwconnect.com
Andrijana Dimitrievska, ⋮IW, (+389) 72 311 943, andrijana.dimitrievska@iwconnect.com