Ipek is one of our colleagues working in our Amsterdam office starting from April 2022. She comes from Turkey and is an amazing, cheerful individual that brings creativity, positivity, and variety to our office. Since she is one of the newest members of our Amsterdam office and is from Turkey, we decided to interview her and find out more about her. Following is Ipek's interview.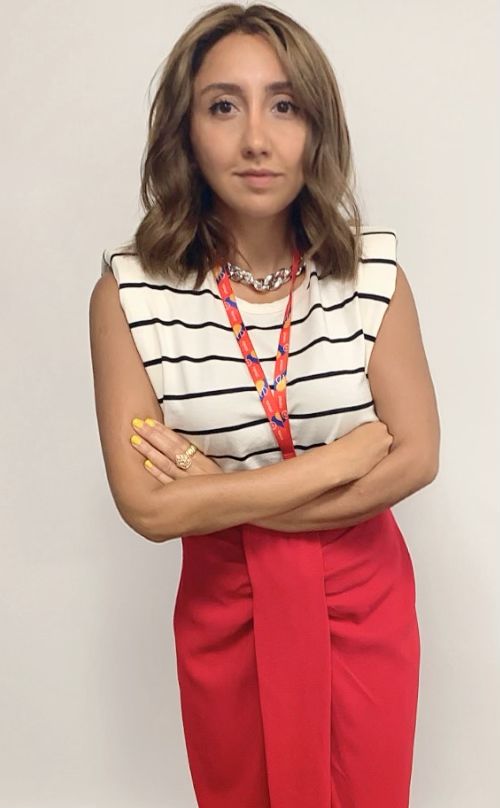 When did you start working at ⋮IWConnect and how would you describe your first working day?
I started working at ⋮IWConnect in April, 2022, and I will only say one word about my first working day – it was AWESOME! People are extremely warm and friendly. And even though, I am not working in our offices in Macedonia, I still feel all of the colleagues close to me.

You are a Business Analyst in IWConnect. What does your title really mean?
Being a BA is a really interesting and creative job. As a BA, I am responsible for creating new models that support business and IT decisions. BUT, to create those models I need to interact with a lot of people within our company from various departments. That's what makes my job really interesting – I get to learn something new every day.
What led you to this career?
The IT industry is one of the fastest growing industries and offers many possibilities for personal and professional growth. Since I am passionate and want to learn new things, an IT career has always been my first career of choice.
List 5 things that makes your working experience in ⋮IWConnect different than other working experiences.
1. I believe personal development studies can help you reach your full potential and improve your quality of life. Having a company where you can do that is of utmost importance – and ⋮IWConnect is indeed the right place that gives you chance to realize your full potential.
2. At ⋮IWConnect I can share my opinion freely, and what is more important, the people within the company actually hear what I have to say, and acknowledge my opinion.
3. The company makes us proactive and encourages us to share knowledge, positivity, creativity, and enjoy work.
4. I can give feedback in an honest and generous way.
5. We act after we have planned, not just plan and forget!

What's one thing that surprised you about working at ⋮IWConnect?
Team spirit. I have never seen this kind of bond between colleagues. Many companies call themselves a FAMILY, but the thing is: it's really true in ⋮IWConnect.
What does your perfect day include?
My perfect day is a day on the beach – sunbathing, drinking mojito with lots of ice, and smelling sun cream.
How do you start and end your day?
I like starting my day with fresh filter coffee and a clean working area. I love ending it without any procrastination related to work and personal life stuff.
What's one thing that most people don't know about you?
In 2020 while we were staying home because of the pandemic, I bought 2 sewing machines and started learning sewing from YouTube and Udemy. After some rise and fall, I managed to learn it, and as of now: I'm making my own clothes instead of buying one, and I made my own wedding dress. 🙂
If you want to meet Ipek and work with colleagues like her, check our job openings and become a part of our family.
Author
Andrijana Dimitrievska
Latest 5 posts from Andrijana