Filip is part of ⋮IWConnect for almost 6 years now. First, he started as a Technical Consultant, and now he is a Senior Android Developer. Filip is proof that here at ⋮IWConnect professional growth, success and development are things that every dedicated employee can achieve. In the following lines, you will be able to read more about his journey.
Who is Filip?
Honest, curious, hands-on, right in your face dreamer. Since I was little, technology was an essential part of my life. You can say it was one of those things that shaped me as a person and made me curious. I was always interested in how pieces of stuff work. I have this strange habit of disassembling and assembling electronic devices just so I can see how it works, how it is all neatly put together. This habit still resides in me and in part made me a more optimal person and developer.
Like almost every kid, my dream was to become a game developer. Due to my love of movies, my dream tilted into becoming a VFX artist in my teen years. While playing around with some custom VFX plugins I discovered programming and it was love at first sight. The possibilities were endless, I could make the computer do whatever I wanted and nothing more. I went to college and got my bachelor's degree at the University of Maribor. Being burned out, I decided to come back to Bitola and get a small break. I discovered InterWorks now ⋮IWConnect, got my first job as a Jr. Technical Consultant, and never looked back. Six years have passed and now I'm a Senior Mobile developer surrounded by the best colleagues that a person could have.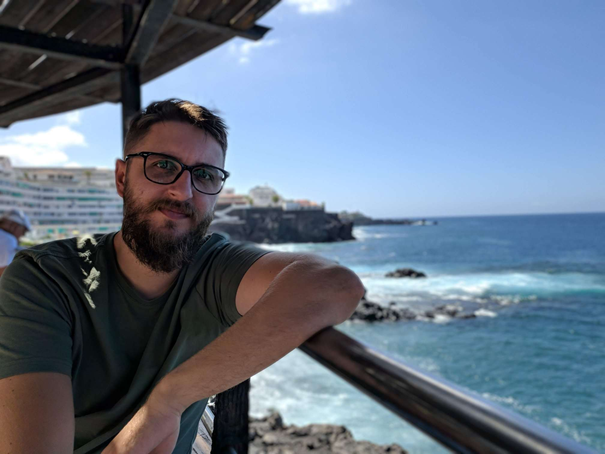 Can you share with us some of the best moments you had here in the last 6 years?
There are a lot of incredible moments that I've had here at ⋮IWConnect. Probably all the firsts are the most memorable ones, such as my first meeting, finishing my first project, learning a new technology, meeting new people that would become one of my best friends.
You started as a Junior Technical Consultant and now you are a Senior Android Developer. How did ⋮IWConnect help you in achieving this title and professional growth?
As any of my colleagues can tell you, there are a lot of experienced people here. They guide and teach you how to accomplish a certain goal or problem. You discuss a certain issue or challenge that you have and the entire team puts their mind into it and creates this incredible solution. Growing in every sense of the word is easy because you have all the necessary support that you need here you just have to put your mind into it.
In addition, you are never left stranded because we are all a family here at ⋮IWConnect. That's one aspect, the other aspect that helped me in achieving this growth is my curiosity. I always try to stay up to date with all of the new trends in technology and check if there is something that can be done better, and here I'm talking about thousands of hours of reading and watching tutorials, tech talks, etc… In the end, we all don't just try to keep up with everything in our life but we try to stay on top of it.
What makes you feel fulfilled?
Being surrounded by wonderful people. Knowing that I do what I love. When I finish a piece of code, a project, learn a new technique on the guitar, explore new places. All of this gives a sense of completeness and purpose.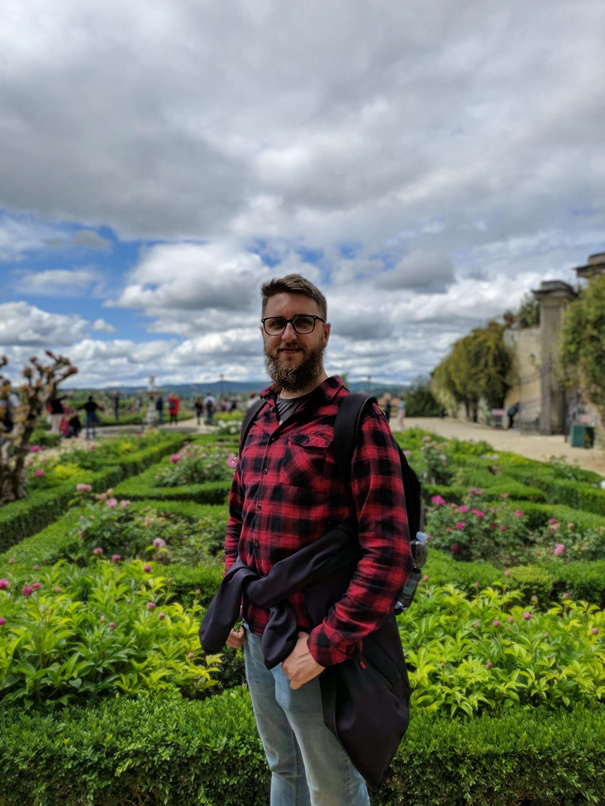 What's the connection between being fulfilled and performance at work?
If you're happy and positive, you'll be able to achieve incredible things. It's easier to learn new things, focus better, set new goals, be more proactive. Doing all these things is a reward on its own and makes you even more positive and fulfilled.