Blagojche has been part of ⋮IW for almost 14 years now. He is one of the people responsible for the success of our Integration Business Unit. He is a loyal and ambitious person who respects the team and is always willing to land a hand. He has immense experience in Integration, especially using TIBCO and MuleSoft. Throughout his career, he has completed a number of projects for renowned companies. Following is his complete story.
1. Who is Blagojche?
Driven, ambitious, and achiever, Blagojche is one of the business unit managers in InterWorks. 🙂 I've joined ⋮IW as a junior developer in 2006 before I got my bachelor's degree in Computer Science at the Technical University in Bitola, and since then I'm climbing my way in IT. I've started my career in application development but the need for something new and unique led me to the world of integration where I had the chance to work on solutions for some of the most important clients of ⋮IW. Leading the Mulesoft practice from its beginning represented a new but very fulfilling phase in my career and the experience that I've gained there brought me to my biggest accomplishment in ⋮IW so far, i.e. managing the Integration Business Unit.
⋮IW is the company that helped me gain professional experience in programming and currently experience in management as well, but more importantly, ⋮IW is the place where I achieved personal growth.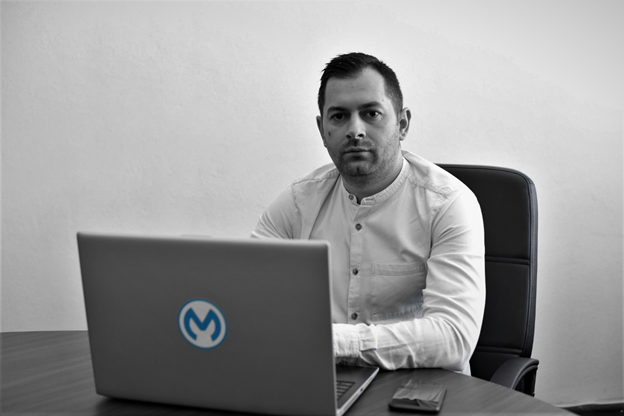 2. Why did you choose integration?
First of all, connecting two or more systems that are completely different into a single larger system that functions as one sounded very interesting for me. Working with unique platforms that were not that widely used in our country such as TIBCO at the time when I began working with integration, was something very challenging, interesting, and rather different than standard application development. Finally, when you hear what type of clients are using system integration and me being able to provide solutions for them, then you have the answer 🙂
3. Let's talk about the challenges that you have successfully overcome during these fourteen years.
Working in IT represents a challenge by itself. Technologies change all the time, clients have new and unique requests, to describe it with one word I would say the work is dynamic. Besides my beginnings in integration which were very challenging, one of my biggest challenges, but at the same time, my biggest success would be the management of the Mulesoft practice. Learning a completely new technology added with managing the practice from all perspectives: people, marketing, and sales was very exciting and led me to my latest challenge of managing the integration business unit.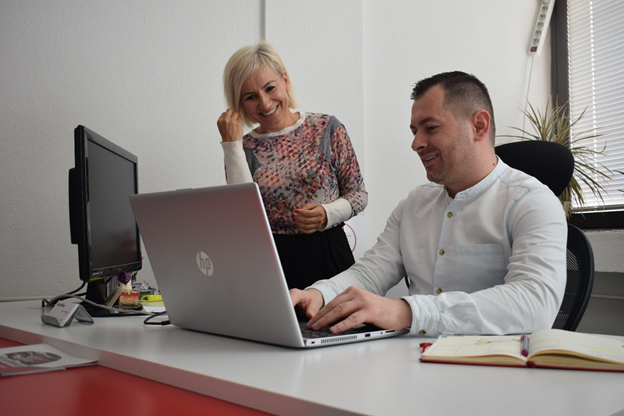 4. What is the most important lesson that you have learned during this time at ⋮IW?
Know what you stand for–and what you don't. It gives you clarity. I stand for integrity, hard work, and never taking shortcuts.
5. If you are asked to explain integration to a 5-year old kid, how would you do it?
Very easy 🙂 Solving a puzzle, creating one unique picture from a thousand pieces.
6. How does the Integration Business Unit manage to stay resilient during such challenging times?
The great team that I'm working with, their passion and commitment as well as the company's support are creating an environment for success, even in conditions that are not perfect on a global scale. With good organization, we proved that there is no obstacle for our people to work on the projects delivering high quality and along with our partners help our customers achieve their goals, and create outstanding value for them.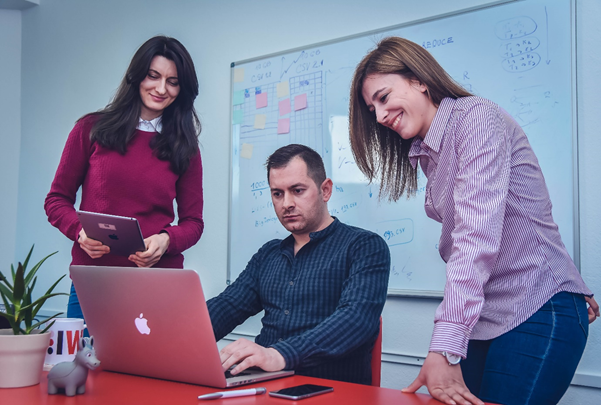 7. Who is Blagojche when he is not an Integration Business Unit Manager? How do you spend your time outside the office?
A people-person that wants to spend his spare time with friends and family, likes football and kickboxing, wants to travel, read books…
---
Author
Administrator