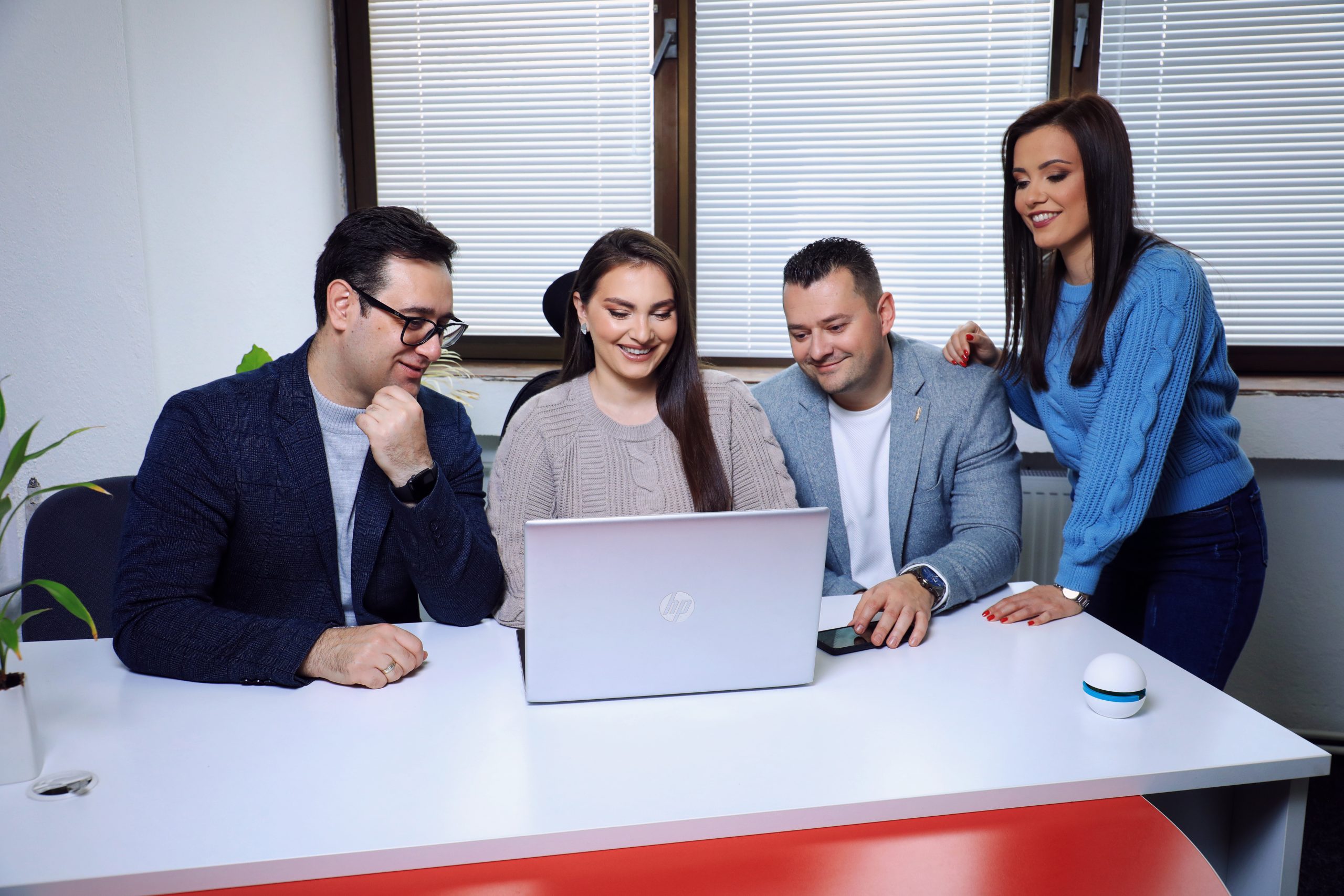 At ⋮IWConnect, we believe in our people. We believe in their ambition, creativity, and hard work to achieve what they have set, and we believe that by investing in them, we invest in our future – they are our most valuable asset. We focus on promoting culture and building a place where you can freely share your mistakes, opinions, and knowledge.
⋮IWConnect is one of the biggest Macedonian IT companies with over 200 employees. We have technical delivery offices in Bitola, Prilep and Skopje and we are also present with offices in San Diego and Huston, USA and Amsterdam, Netherlands. We work with eminent clients located in the USA and Europe and we are recognized as a leader in software development services and system integration.
We work with the latest integration technologies, like MuleSoft, SnapLogic and TIBCO, we have one of the biggest Quality Assurance practices and expertise in AI, Machine Learning, Big Data, Microsoft& Azure, AWS Cloud, Data Management, Business Support, and DevOps.
Currently, we are looking for a System Administrator who will work with our technical team to maintain, upgrade and manage our software, hardware and networks.
You are:
Positive and can-do attitude;
Disciplined, responsible, reliable person;
Comfortable in working with a team as well as independently;
Eager to learn new technologies;
Willing and able to travel when required;
Eager to learn and grow;
Have ability and discipline to plan and execute;
Knowledgeable about networks and how to properly troubleshoot various problems;
Strong analytical and problem-solving skills;
Solid verbal and written communication skills in English;
Bachelor of Science in Technology;
You know:
Windows workstations administration: installation, encryption, maintenance;
Windows Server Administration: installation, maintenance and monitoring;
Linux Server Administration: installation, maintenance and monitoring;
Virtualization: Hyper-V, Virtual Box, Linux containers, Docker;
Active Directory administration: users, groups, group policy objects, network policy server management;
Microsoft Exchange Server administration;
Networking protocols: configuration and monitoring;
LAN and WIFI networks and network topology management, routers and switched management;
Solid knowledge of Virtual Private Networks;
Solid security-related foundations and knowledge;
Basic infrastructure-related Cloud Skills: AWS and Azure.
Nice to know:
Atlassian products: Jira, Confluence setup and maintenance;
SharePoint administration;
Scripting skills: Linux Shell, Power Shell, Node.js, Python;
Azure Active Directory administration;
AWS infrastructure and security management.
About Us:
Benefits:
Opportunity for personal & professional development;
Dynamic working environment;
Team of professionals you can learn from;
Opportunity to be a mentor;
Opportunity to meet and get to know your next best friends;
Full-time employment;
Private health insurance and much more.