Meet part of ⋮IWConnect's team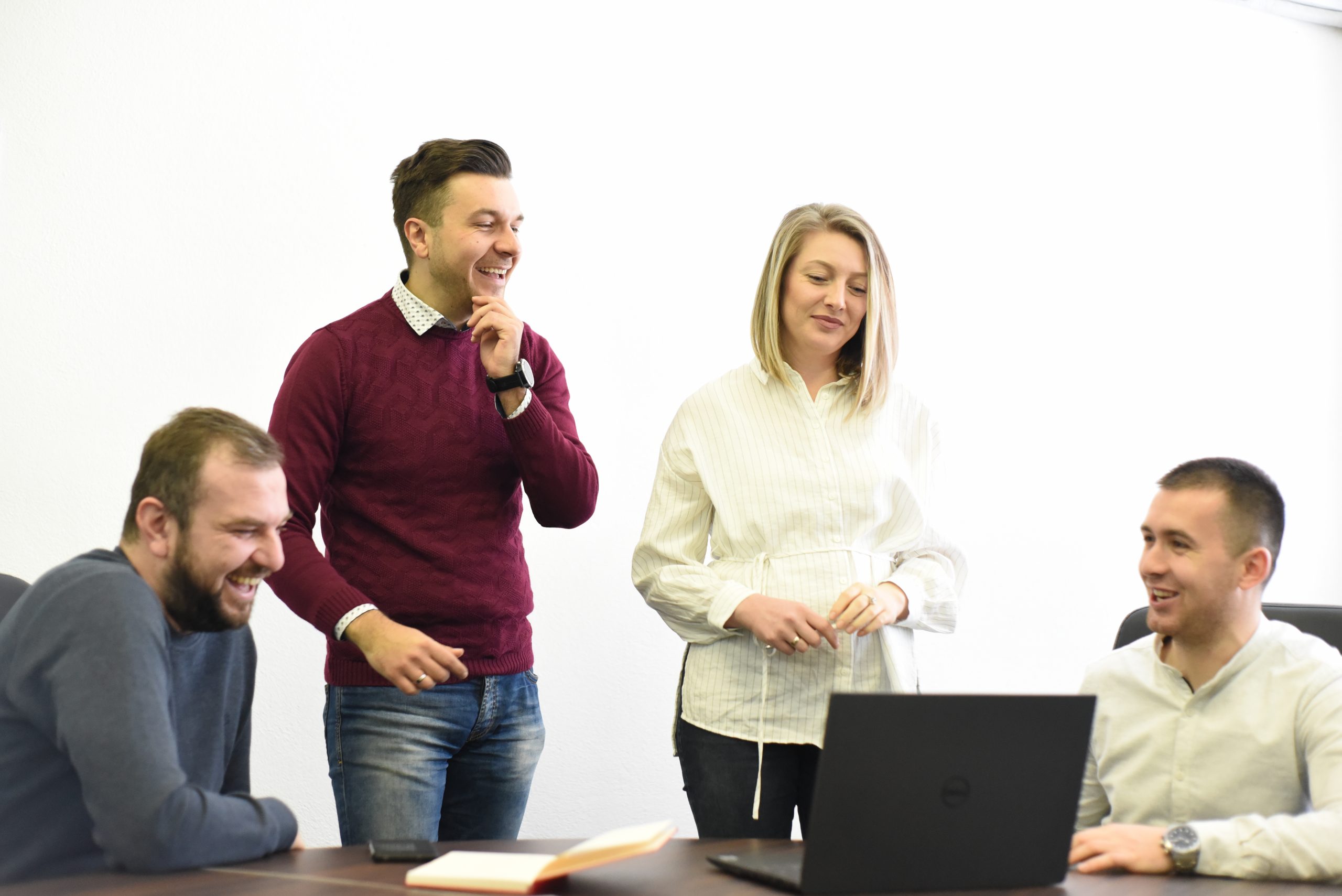 Overview
If you are working in the IT industry, have experience with Java, and you are looking for a new challenge to increase your knowledge, but you have the problem of finding a suitable position where you will realize your vision, we have an open position for a Java Developer to join our Java team.
You will be responsible for analyzing requirements, building software components and delivering the solution along with software developers and architects. You'll be working on implementing best practices, coding and security standards, using the industry-standard tools into building enterprise web applications, as well as continuously developing your own knowledge in the process. You have an outstanding opportunity to unleash your full potential and advance in the Java field, working with the latest technologies for world-known clients.
The Role
Responsibilities
Collaborate with software developers and architects to analyze requirements, build software components and deliver the solution
Implement best practices, coding and security standards, using the industry-standard tools into building enterprise web applications
Contribute to the successful delivery of projects by analyzing, research and solve complex application problems
Involved in peer code review
Improve your knowledge with regular training and certification courses
Working experience: Minimum 2 years
Key skills
Solid knowledge of OOP concepts
Knowledge of coding principles and design patterns
Experience in building applications either with: Spring Framework (Spring MVC, Spring Boot, Spring Data, Spring Security), Quarkus, Dropwizard
Experience with API development (REST, SOAP)
Experience with Hibernate or EclipseLink
Experience with unit and integration testing (Junit)
Experience with JSON and XML processing libraries in Java
Experience with RDBMS
Experience with Agile Software Methodology
Cloud concepts knowledge is a plus
Microservice Architecture knowledge is a plus
NoSQL knowledge is a plus
About you
You are Technology Jedi
Master one or more technology star constellations
Choose wisely the best starship and lightsaber for a particular situation
Use the Force to connect the dots and implement the solutions
Research existing and introduce new lightsaber forms
Travel many parsecs if necessary to achieve the goal
There is a way … This is the way!
Be like Obi-Wan Kenobi and help younger Jedi Apprentices master their skills
Stay calm and focus on the end results and "masterpiece"
Help them become powerful Jedi Masters
You and your padawans are the strongest technical solution army, ever!
Participate in your Practice Jedi Council
You are the driving force that implements the ideas
However, … Respect all opinions … and
Find and implement solutions together!
Research, experiment and validate the outcomes
Listen, learn, create, contribute
Listen carefully to learn and understand
Use what you have learned, innovate, create, add value
Promote and contribute what you have done to the rest around you
Classify and document what you have learned and implemented, you will need it!
Know your customer; Help your customer!
Understand your customer needs
Use the Force and your experience to help them overcome their problems
Be genuine and propose brand new solutions
Be like Obi-Wan Kenobi and guide your customer, you are the person they trust!
You are never afraid to change course and reset, constantly, until you find a way
Be like Han Solo, always find the best route for Millennium Falcon
Nothing is impossible, there are always excellent maneuvers available and a feasible way out
You know that 'no' doesn't mean 'NO', it just means 'not now' (NO is not a word in the vocabulary)
Persistence
Hard Work
Dedication
Clearly define what it is you want to do
Protect and Priorities Your Time
Outcome Oriented
Deal with Facts, not fluff
Live To Provide Value and Service
Focus
Gratitude
Read the news
Latest blog posts on Java
About us 
At ⋮IWConnect, we believe in our people. We believe in their ambition, creativity, and hard work to achieve what they have set, and we believe that by investing in them, we invest in our future – they are our most valuable asset. We focus on promoting culture and building a place where you can freely share your mistakes, opinions, and knowledge.
Benefits: 
full-time employment
competitive salaries
performance-related benefits and bonuses
opportunity for personal & professional development
possibility for international travel
dynamic working environment
private health insurance
an employee of the month award
yearly awards
work from home
half a day holiday for your little one's first day at school
days-off for preparing for certification and examines
team reward vouchers
company discount bonuses
⋮IWConnect is an equal opportunity employer and the Equal Employment Opportunity is our fundamental principle. What we care for is your expertise, ambition to develop personally and professionally, and your values, regardless of your gender, race, disability, age, sexual orientation, religion, belief or marital status. We emphasize diversity, equality and flexible working.
We work with the latest integration technologies, like MuleSoft, SnapLogic, TIBCO, we have one of the biggest Quality Assurance practices and we have expertise in AI, Machine Learning, Big Data, Java, Microsoft, PHP, Mobile Development, AWS Cloud, Data Management, Business Support, and DevOps. Our clients are located in the USA and Europe and you can find us in Bitola, Prilep, Skopje, and Amsterdam, Netherlands.
Your Life at ⋮IWConnect
If you want to see what you will experience here besides work, check our Instagram, Facebook and YouTube accounts.