Meet part of ⋮IWConnect's team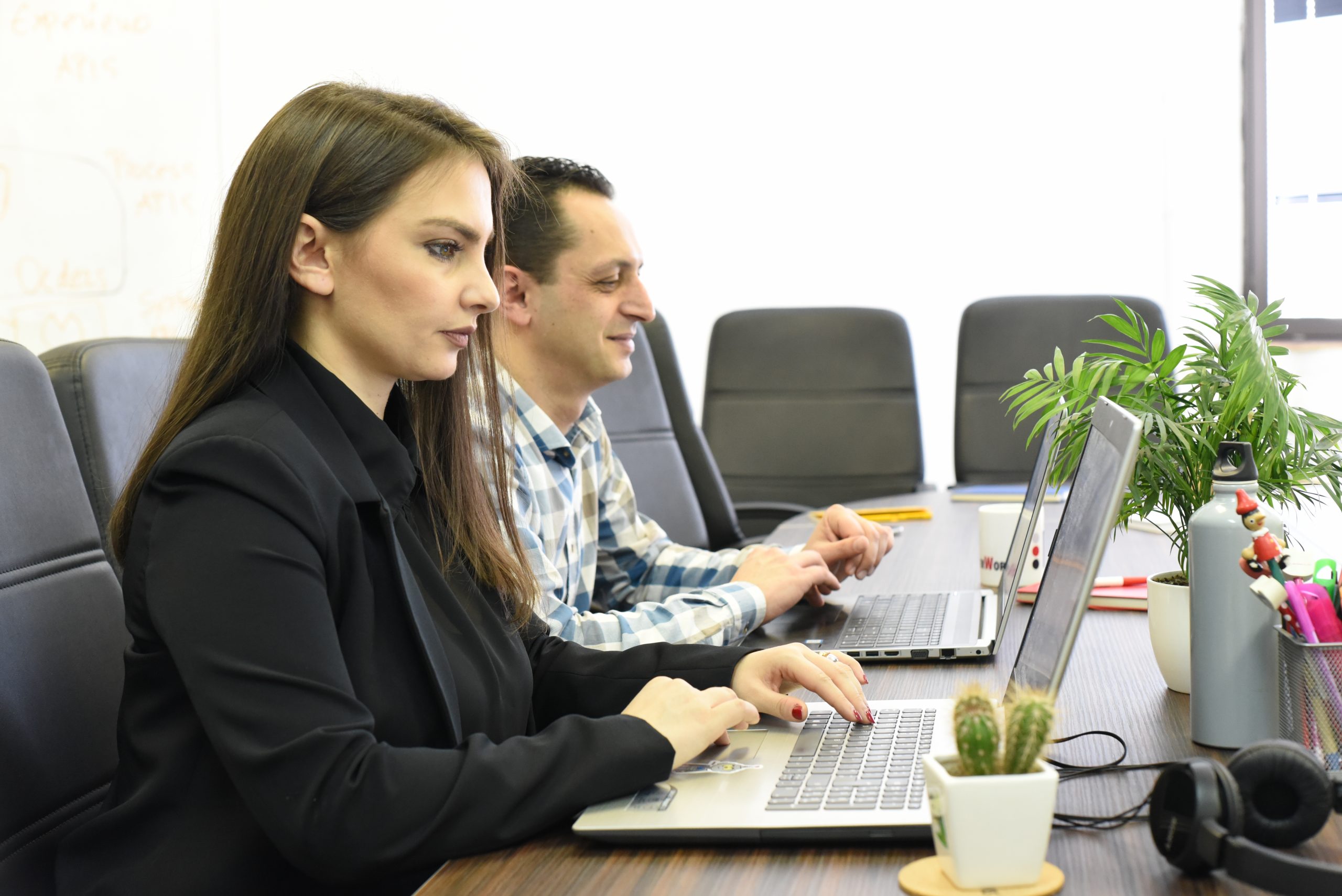 Overview
If you are working in the IT industry, have experience with Microsoft Dynamics, and are looking for your next challenge, we have an open position for a Dynamics 365 CE (CRM) Developer.
You will be responsible for participating in all phases of the analysis, planning, development, and maintenance of the life cycle in Dynamics 365 projects. You will collect requests from clients, requirements with technical details and advise customers and business users on best practices for Dynamics implementation. Developing solutions with entities, forms, views, dashboards, workflows, processes, and Dynamics Portals will also be part of your job. This is an amazing opportunity to unleash your full potential and build a career in the field of Microsoft Dynamics, together with a team of professionals, that constantly work on cutting-edge technology solutions for renowned clients from all over the world. If you want to find out more about what we do, check out our Microsoft Practice page.
The Role
Responsibilities:
Business Analysis of Customer Functional Requirements
Participating in all phases of the development and maintenance life cycle for Dynamics 365
– Business analysis of customer functional requirements
– Gathering and documenting business processes
– Designing solution and required customizations
– Deploying and maintaining solutions
Collect business requests from clients, requirements with technical details and advising customer and business users on best practices for Dynamics implementation
Developing solutions with entities, forms, views, dashboards, workflows, processes and Dynamics Portals
Developing automation with Power Automate Flows and Power Apps
Maintaining code repository, Git and/or Azure DevOps backlog
Troubleshooting and fixing application issues, supporting solutions
Key skills
Minimum 3 years of experience in Microsoft Dynamics 365 CE (CRM) projects
Experience with Dynamics 365 CE (CRM) configuration, administration, security and roles
Experience with Dynamics 365 CE (CRM) customizations of entities, workflows and processes, UI and Forms, reporting/dashboards, etc.
Experience with Dynamics 365 CE (CRM) development and Power Platform Solution file management
Experience with Power Apps and Power Automate Flows
Experience with D365 API, REST/ODATA calls
Experience working with Visual Studio, Source control, DevOps practices
Comfortable working with HTML, JavaScript, .NET/ C#,
Knowledge of Azure services (like Logic Apps, Functions, etc.) will be taken as an advantage
Knowledge of Office 365 services (Outlook, Teams, SharePoint, etc.) will be taken as an advantage
Knowledge of PowerBI and/or SSRS will be taken as an advantage
Working experience: Minimum 3 years
About you
Listen, learn, create, contribute
Listen carefully to learn and understand
Use what you have learned, innovate, create, add value
Promote and contribute what you have done to the rest around you
Classify and document what you have learned and implemented, you will need it!
Latest blog posts on Microsoft
About us 
At ⋮IWConnect, we believe in our people. We believe in their ambition, creativity, and hard work to achieve what they have set, and we believe that by investing in them, we invest in our future – they are our most valuable asset. We focus on promoting culture and building a place where you can freely share your mistakes, opinions, and knowledge.
Benefits: 
Full-time employment
Competitive salaries
Performance-related benefits and bonuses
Opportunity for personal & professional development
Possibility for international travel
Dynamic working environment
Private health insurance
An employee of the month award
Yearly awards
Work from home
Half a day holiday for your little one's first day at school
Days-off for preparing for certification and examines
Team reward vouchers
Company discount bonuses
You Are
You are a Technology Jedi
Master one or more technology star constellations
Choose wisely the best starship and lightsaber for a particular situation
Use the Force to connect the dots and implement the solutions
Research existing and introduce new lightsaber forms
Travel many parsecs if necessary to achieve the goal
There is a way … This is the way!
Be like Obi-Wan Kenobi and help younger Jedi Apprentices master their skills
Stay calm and focus on the end results and "masterpiece"
Help them become powerful Jedi Masters
You and your padawans are the strongest technical solution army, ever!
Participate in your Practice Jedi Council
You are the driving force that implements the ideas
However, … Respect all opinions … and
Find and implement solutions together!
Research, experiment and validate the outcomes
Know your customer; Help your customer!
Understand your customer needs
Use the Force and your experience to help them overcome their problems
Be genuine and propose brand new solutions
Be like Obi-Wan Kenobi and guide your customer, you are the person they trust!
You are never afraid to change course and reset, constantly, until you find a way
Be like Han Solo, always find the best route for Millennium Falcon
Nothing is impossible, there are always excellent maneuvers available and a feasible way out
You know that 'no' doesn't mean 'NO', it just means 'not now' (NO is not a word in the vocabulary)
Persistence
Hard Work
Dedication
Clearly define what it is you want to do
Protect and Priorities Your Time
Outcome Oriented
Deal with Facts, not fluff
Live To Provide Value and Service
Focus
Gratitude
Read the news
Your Life at ⋮IWConnect
If you want to see what you will experience here besides work, check our Instagram, Facebook and YouTube accounts.