Meet part of ⋮IWConnect's team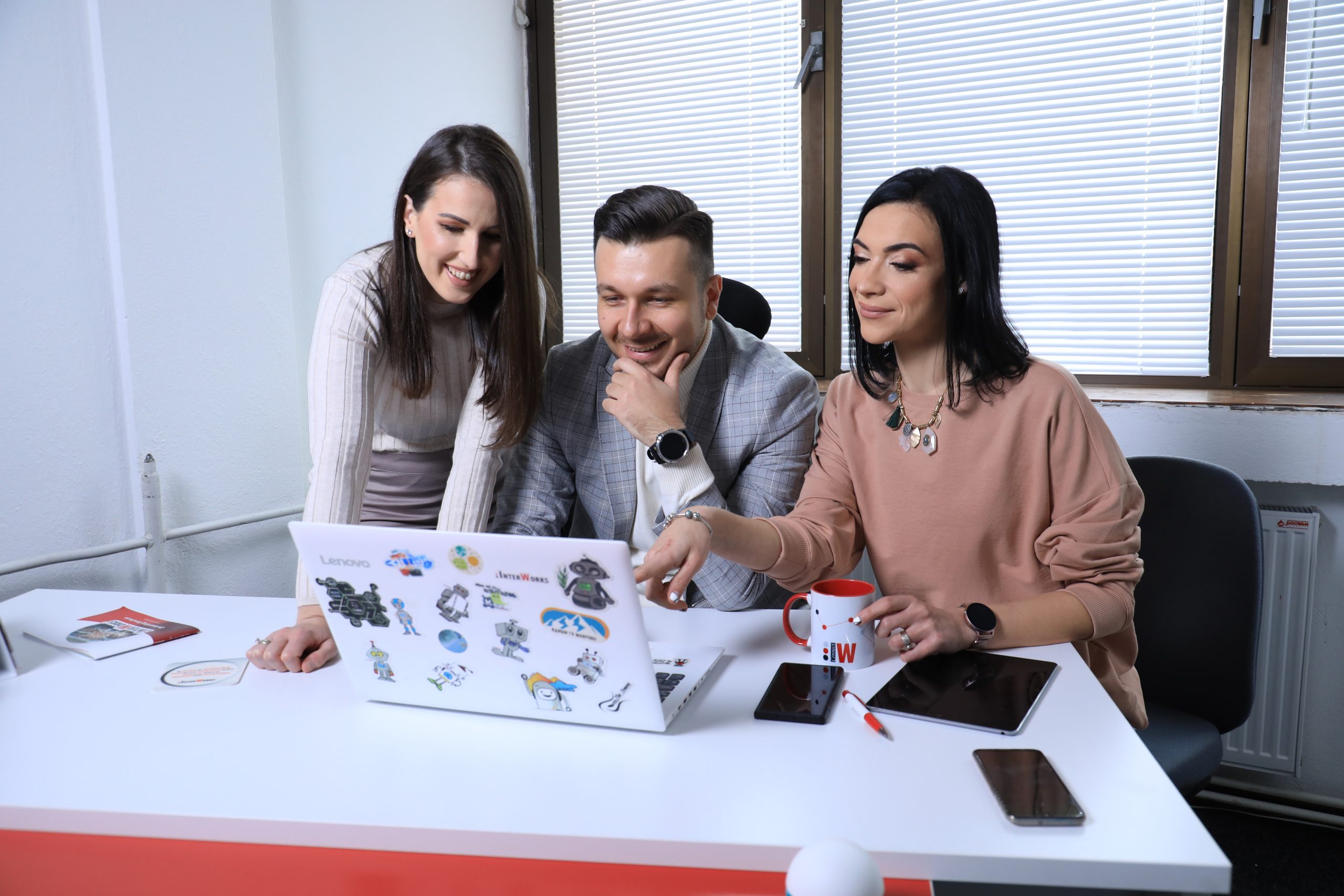 Overview
If you have experience in the field of Business Compliance and are seeking new challenges, come join us!
The Role
Key Skills
Minimum 2 years of working experience with technical / business compliance
Knowledge of the Legislation of Republic of North Macedonia
Solid knowledge of English
Solid computer skills, use of Internet applications and advanced knowledge of MS Office suite
Eagerness for continuous learning and upgrading
Ability to prepare documents, record data with high precision, analyze data and prepare reports
Experience with analytics
Ability to cross-check artifacts and identify inconsistencies
Flexibility in new situations, challenges, and easy adaptation to change
Good communication and interpersonal skills
Excelent organizational skills and project management skills
Ability to act with integrity, professionalism and confidentiality
Open and friendly attitude
Ability to research with a focus on changing laws and implemented standards
Optional (+) knowledge of ISO standards such as ISO 9001, ISO 14001, ISO 27001
Optional (+) knowledge of IT industry and software development
Optional (+) General knowledge in the field of human resources, sales, marketing, accounting, procurement
Responsibilities
Laws and legal changes: Advises and collaborates in Monitoring and analysis, Implementation planning, Implementation and monitoring
Supports in Risk assessment from the aspect of regulations, proposals for risk minimization and monitoring of actions for risk minimization
Participates in Identification, planning and realization of the monitoring of Non-conformities/Deviations/Corrective measures/Suggestions for improvement/Changes from any domain of the business
Supports Organizing and managing projects for implementation of initiatives in the field of compliance
Participates in the preparation of Annual Compliance programs in the company
Communicates with employees
Data entry and preparation of reports
etc.
About us 
At ⋮IWConnect, we believe in our people. We believe in their ambition, creativity, and hard work to achieve what they have set, and we believe that by investing in them, we invest in our future – they are our most valuable asset. We focus on promoting culture and building a place where you can freely share your mistakes, opinions, and knowledge.
Benefits:
Full-time employment
Competitive salaries
Performance-related benefits and bonuses
Opportunity for personal & professional development
Possibility for international travel
Dynamic working environment
Private health insurance
An employee of the month award
Yearly awards
Work from home
Half a day holiday for your little one's first day at school
Team reward vouchers
Company discount bonuses
⋮IWConnect is an equal opportunity employer and the Equal Employment Opportunity is our fundamental principle. What we care for is your expertise, ambition to develop personally and professionally, and your values, regardless of your gender, race, disability, age, sexual orientation, religion, belief or marital status. We emphasize diversity, equality and flexible working.
We work with the latest integration technologies, like MuleSoft, SnapLogic, TIBCO, we have one of the biggest Quality Assurance practices and we have expertise in AI, Machine Learning, Big Data, Microsoft, PHP, Mobile Development, AWS Cloud, Data Management, Business Support, and DevOps. Our clients are located in the USA and Europe and you can find us in Bitola, Prilep, Skopje, and Amsterdam, Netherlands.
Your Life at ⋮IWConnect
If you want to see what you will experience here besides work, check our Instagram, Facebook and YouTube accounts.