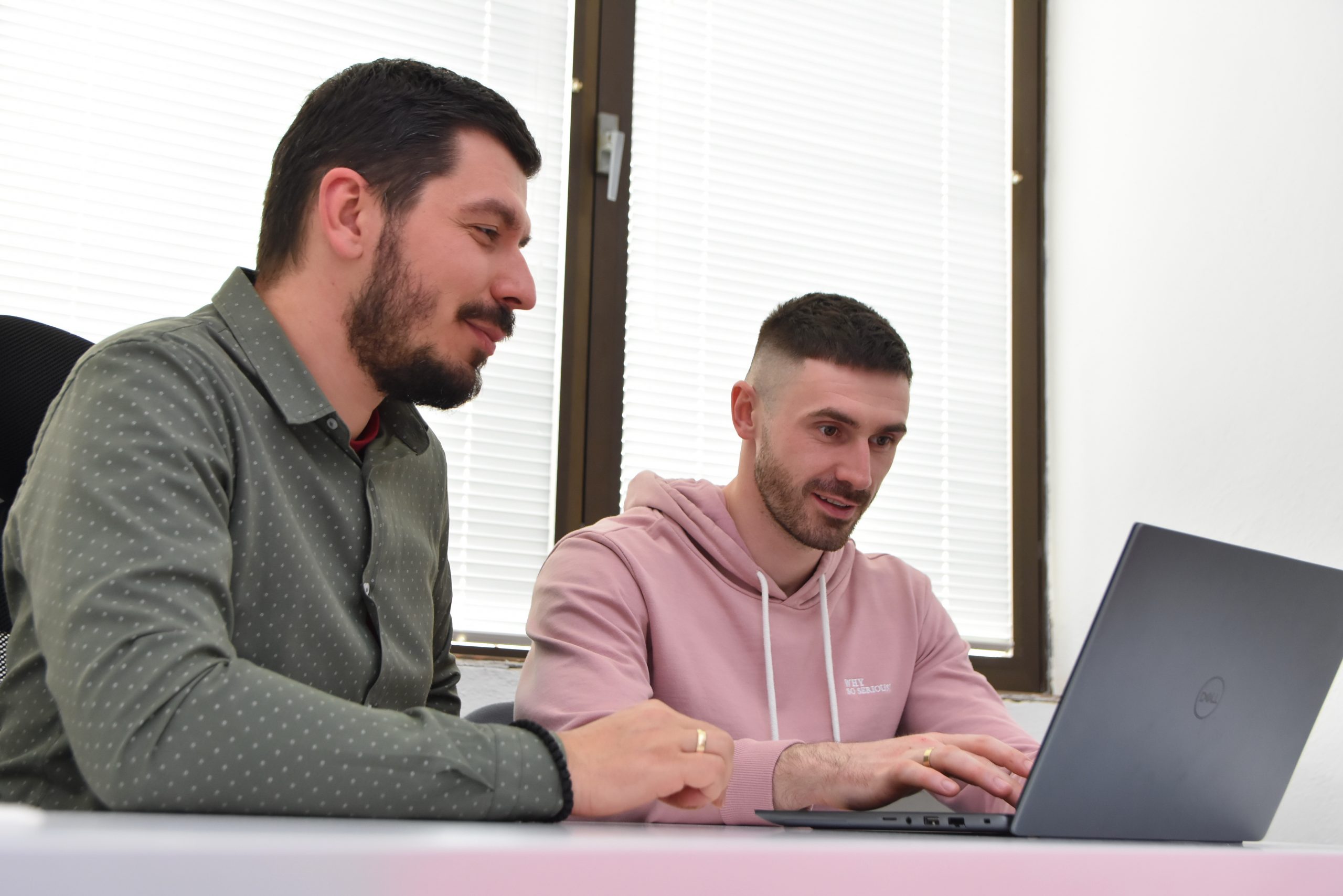 ⋮IWConnect is one of the biggest Macedonian IT companies with over 200 employees. We have technical delivery offices in Bitola, Prilep, and Skopje and we are also present with offices in San Diego and Huston, USA, and Amsterdam, Netherlands. We work with eminent clients located in the USA and Europe and we are recognized as a leader in software development services and system integration.
We work with the latest integration technologies, like MuleSoft, SnapLogic, and TIBCO, we have one of the biggest Quality Assurance practices and expertise in AI, Machine Learning, Big Data, Microsoft& Azure, AWS Cloud, Data Management, Business Support, and DevOps.
Currently, we are looking for an Angular Developer who values inclusivity and wants to join a culture that empowers people to be their authentic selves. A collaborative, growth-oriented developer, passionate about delivering improvements and achieving goals.
About you
Technical Skills:
Strong working knowledge and experience in Angular (version 9+), JavaScript, TypeScript, and RESTful Web APIs;
Strong working knowledge of NgRx or Redux pattern;
Experience in using Angular Material Controls and last version of Bootstrap;
Solid understanding of Dynamic and Reactive forms;
Dependency injection;
Experience with the TDD approach, unit testing, mocking services, behavior-driven testing;
Strong understanding of HTML5, CSS3, SASS;
Strong working knowledge and experience in Angular tooling and performance strategies including Webpack, Angular CLI, and Gulp;
Positive development habits focused on accessibility, reusability, and long-term maintenance;
Solid understanding of software engineering best practices (code reviews, source control, build processes, testing, etc.).
Non-technical Skills:
Strong analytical and problem-solving skills;
Strong verbal and written communication skills in English;
A humble and can-do attitude;
Disciplined, responsible, reliable person;
Comfortable in working with a team as well as independently;
Eager to learn new technologies;
Self-motivated, proactive, energetic;
Interest in continuous improvement, innovation, and simplification;
The ability to translate business problems into practical, scalable technical solutions;
Humility, integrity, and the ability to be self-critical.
About us
 At ⋮IWConnect, we believe in our people. We believe in their ambition, creativity, and hard work to achieve what they have set, and we believe that by investing in them, we invest in our future – they are our most valuable asset. We focus on promoting a growth culture and building a place where you can freely share your mistakes, opinions, and knowledge.
We constantly seek challenges and obstacles that help our people to achieve outstanding professional and ethical growth. One of the best things about working with us is the feeling of belonging to a huge family where everyone has their back. People are super smart, super kind, and willing to grow constantly.
Benefits:
Full-time employment;
Competitive salaries;
Performance-related benefits and bonuses;
Opportunity for personal & professional development;
Possibility for international travel;
Dynamic working environment;
Private health insurance;
An employee of the month award;
Yearly awards;
Work from home;
Half a day holiday for your little one's first day at school;
Days-off for preparing for certification and examines;
Team reward vouchers;
Company discount bonuses.