Building a local community that will support the development of professionals in many areas is one of our long-term goals. In that manner, we always try to find ways to contribute towards the development of the local community and thus create professionals that will change the world. Our latest event in that direction was the first HR Coffee in Bitola. Following is an interview with our HR manager Natasha Paivikj who will explain more about the event itself, her transition in the IT industry and our plans for supporting the local community.
A mother of two beautiful (cute) 8-year-old daughters and wife (of a very tolerant person) – Family means everything to me.
I'm one of those people who is a brilliant listener, but at the end of the day, I do the things that make my heart happy. In my opinion, if no one is against what you are doing, then you are doing something very boring.
Passionate about:
creating a Growth mindset, innovative and collaborative work culture,
learning new things until I master them.
The most important thing is that I am a TEAM player and I believe in the strength of the team.
As an HR director at ⋮IWConnect, I have the opportunity to be what I want to be, I have a field to learn and develop myself and the possibility to help others do the same.
I believe life is too short to be serious all the time.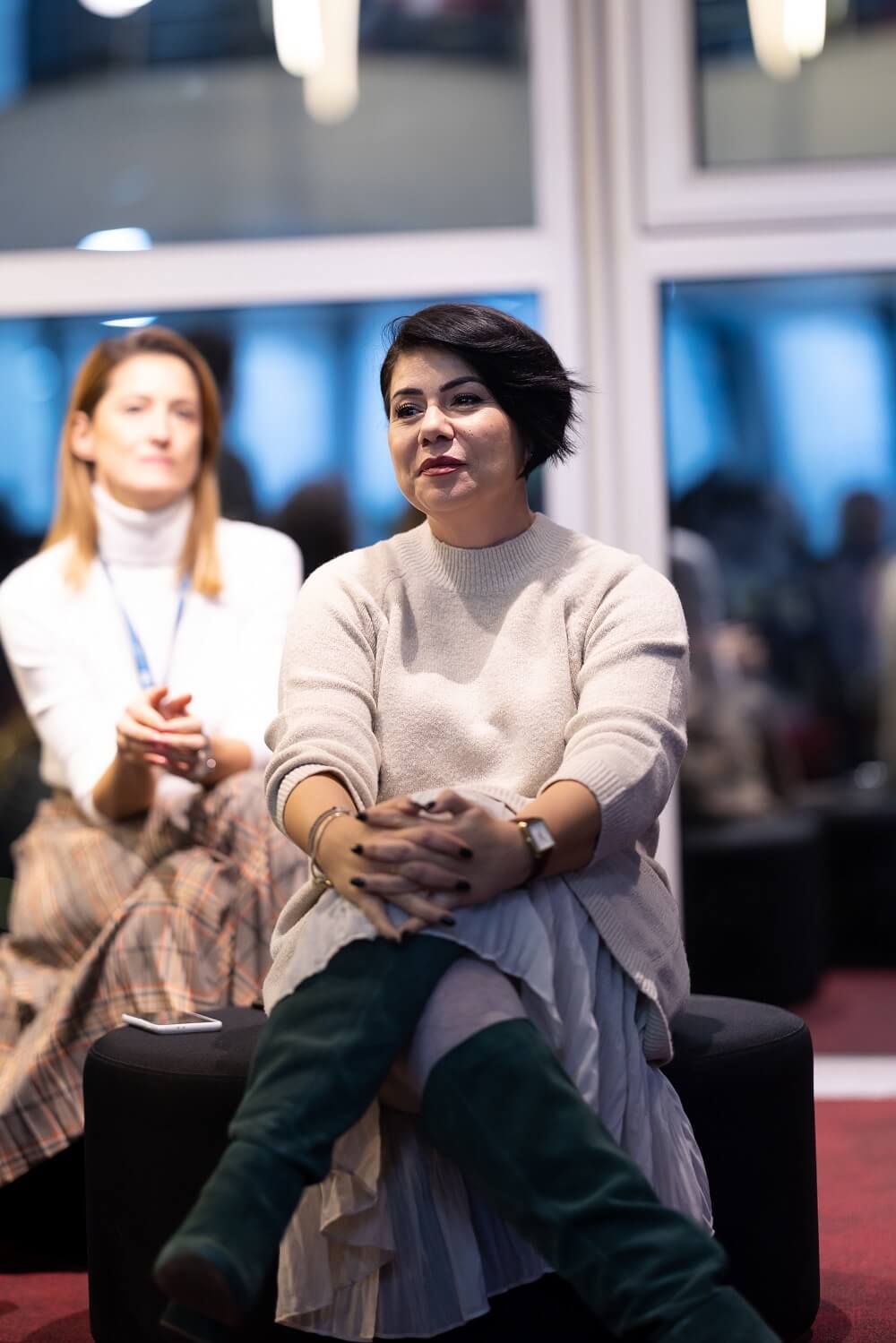 Why did you decide to pursue a career in the IT industry?
The IT industry is constantly growing, and it is becoming one of the most important ones in our country and worldwide. At the same time, it is a fascinating industry because it gives me, and everyone in it, room to explore different ways to make a difference. For me, it is a place where I can experiment to find which specialties and options are the most compelling and exciting, and then spend more time implementing them in practice.
I was told: "Choosing a career is one of the most important decisions you will make in life. It's much more than deciding what you will do to make a living". So, guided by this I choose a career that will make me happy, and it won't be only a job, but a part of my everyday life and even more – I choose an industry, i.e. a company, where the field for progress and development is huge. A place where innovation is embraced and professional and personal growth is promoted. The industry filled with ambitious colleagues provides additional inspiration because they invest in themselves and absolutely understand the meaning of "to be up to date with the changes".
Recently you hosted the first HR coffee in Bitola. How did that idea come up?
I have been participating in the activities of this Association since its very existence. For me, it is a place where, on the one hand, the latest trends in the field of human resources can be heard, and on the other hand, problems and solutions are shared. They planned to decentralize these activities even before the pandemic happened. Unfortunately, many plans were somehow delayed because of that. At the last conference, we agreed to continue those plans. It came naturally to offer our offices as a space for this event. We are a company that is absolutely aware that employees are the primary asset where investment must be made and a company that supports all HR activities and practices. This coincides with the objectives of the Association and the purpose of its existence. Additionally, the activities of the Association are not stationed locally in Skopje. Members of this association are companies from all over the country. Getting to know HR professionals from companies in this region is a type of networking with a single goal – to exchange experiences on implementing the best tools for employee development.+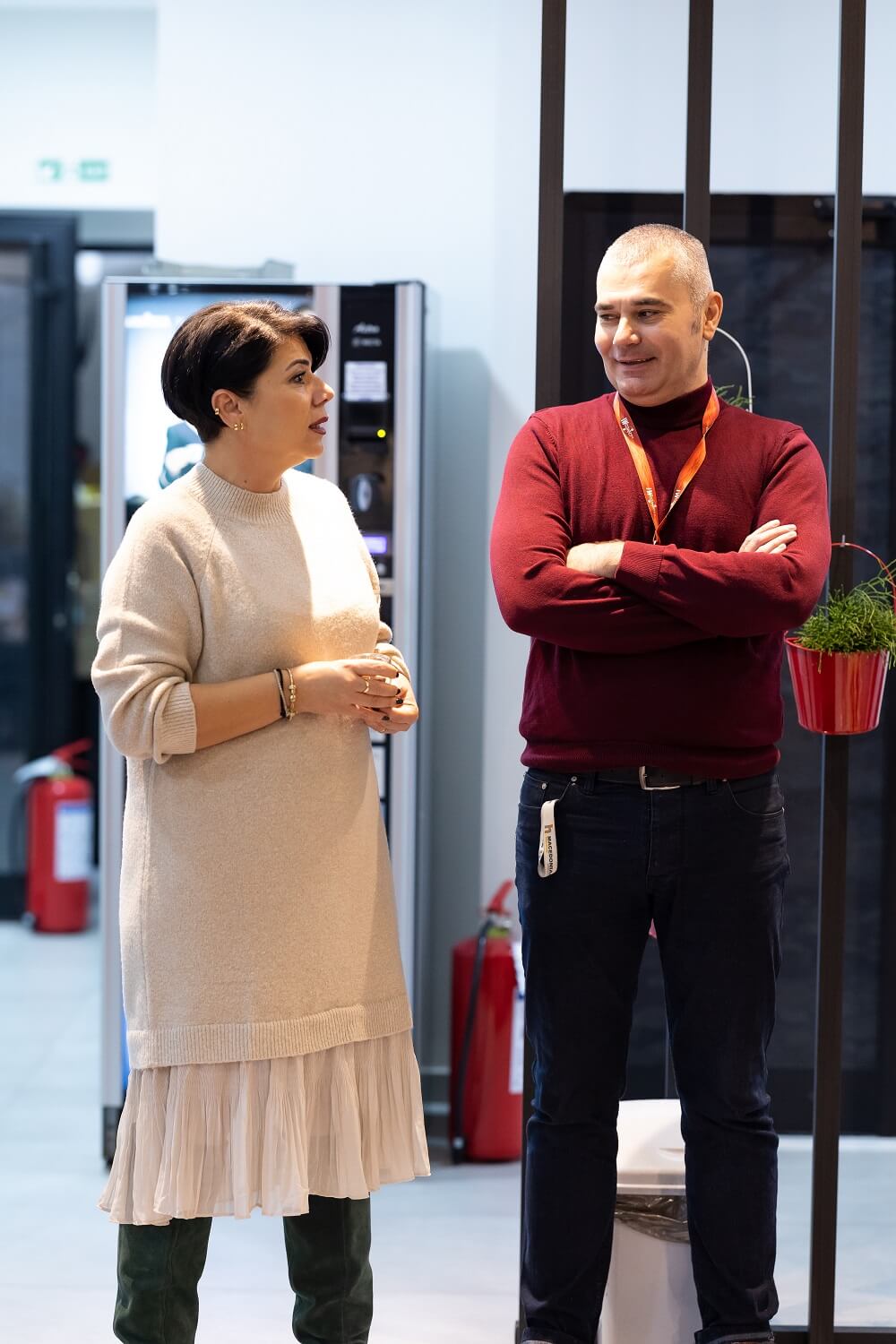 One of the core values of ⋮IWConnect is adventurous growth. Did you agree to participate in organizing the HR coffee having that in mind? (mention our career path, performance review, personal goals etc.)
We are what we do, thus it becomes a person's identity. The growth is part of my DNA, part of ⋮IWConnect's DNA. In all the activities we take, we recognize space for the development of new skills, attitudes, actions, or reactions that can have a positive impact on our personal and professional life and the possibility to increase our overall well-being.
I personally identify with this and that is why I am part of this company. If we take a look at my career path, you can see clearly that there is a serious investment in development/growth. I started as an assistant in HR approximately 20 years ago. The best advice I received at that time was that the only worthwhile investment is the investment in yourself. It is a long and never-ending ride. But setting a goal for growth gives you an opportunity to gain more experience and knowledge every day, compared to the previous one. A wise man whom I respect extremely says: By this, you develop a muscle for the challenges ahead.
And that's what we do here as well, we invest in ourselves, and we have a system for performance management where we challenge ourselves every day. We practice what we preach.
We challenged ourselves in hosting and organizing the HR coffee in Bitola – and now we have one more experience compared to yesterday.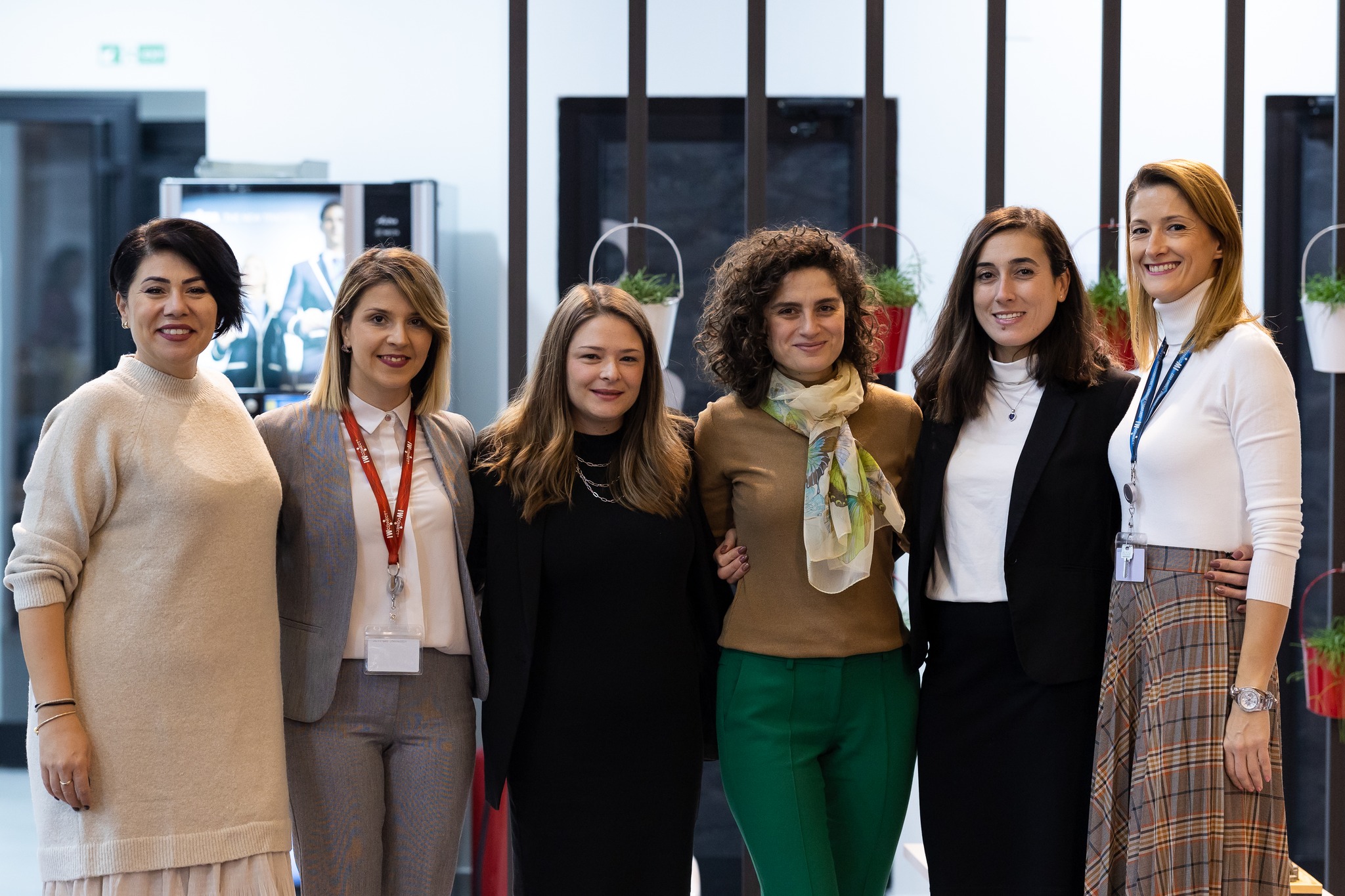 You are known to contribute to the local community many times. What are the future plans of ⋮IWConnect in this area?
I am proud to be part of a company that donated 20% of its revenue in 2022. We also began the IW4U initiative with the intent to join the forces of the company and its employees and help even further. Our employees truly live our values and are using every opportunity to donate or help. When I say help I don't mean only monetary I mean helping people become professionals, overcome obstacles in the IT world and create experienced developers ready to change the world. Our IW Education Center is one way we formally upskill people to an expert level. We have ambitious plans for the year to come but I can't reveal everything right now. Our team of professionals has one goal in mind and that is to constantly grow and make their town a better place to live in, regardless if you are in Bitola, Skopje, Prilep, Amsterdam, Novi Sad, or Houston.
Do you want to be part of a company that contributes to local development one event at a time? Are you ready to grow constantly? Then we want to hear from you.