Some might think that developers and people working in the IT industry are not physically active and spend most of their time in front of the PC. However, the reality is a bit different – our participation in Mavrovo Maximum Adventure 2019, and the presence of other IT companies there is a proof enough – you can read the post here.
During the year, most of our employees are engaged in some physical activity – whether it is going to the gym, jogging, riding a bike, CrossFit training, even going for a walk in nature. These past 2-3 weeks all of those things are not as available as previously. And when you cannot do the thing that you have been doing, but want to continue in a similar fashion, you will find new ways of getting what you want to achieve. You know how they say, if plan A doesn't work, the alphabet has other letters as well.
Knowing that our employees are physically active, we asked them how they are coping with the new situation, and whether they can share some of the ideas and ways they use to remain physically fit. This is what they shared:
"I take my dog for a walk in the morning when there are no people around. And once I get back home, I exercise for 30 minutes and then start working." – Zlatko
"Previously I woke up early and went to the gym with a personal trainer. Nowadays, since the gym is closed, I am following an online program for home workout. I bought myself simple training equipment, and I exercise every morning. Additionally, I am following the food regime that I have been given, though in times when we are spending most of the time at home I thought that it will be hard for me to maintain it." – Jasmina T
"Besides being physically active, I am also a referee and Covid-19 has given us a hard time regarding continuous improvement, both physically and in my hobby – being a referee. Despite the challenges, I have oriented myself towards following an online home workout program: https://www.beachbodyondemand.com/programs/insanity/overview, and continuously educating myself by following websites which have information related to rules, decisions, and similar things related to basketball, such as http://www.championsleague.basketball/18-19/news/tough-calls https://www.fiba.basketball/rules/interpretations.pdf." – Hristijan
"Before the Coronavirus period, I woke up at 5 in the morning and I was jogging for one hour, then I got back home and got ready for work. Now, I am following the Government's recommendations and I am staying at home, but I am using three applications for stretching, total body workout + plank. We should keep in mind that being healthy, means being active as well, so when the conditions and possibilities are limited – that's when you will find new ways of doing things." – Jasmina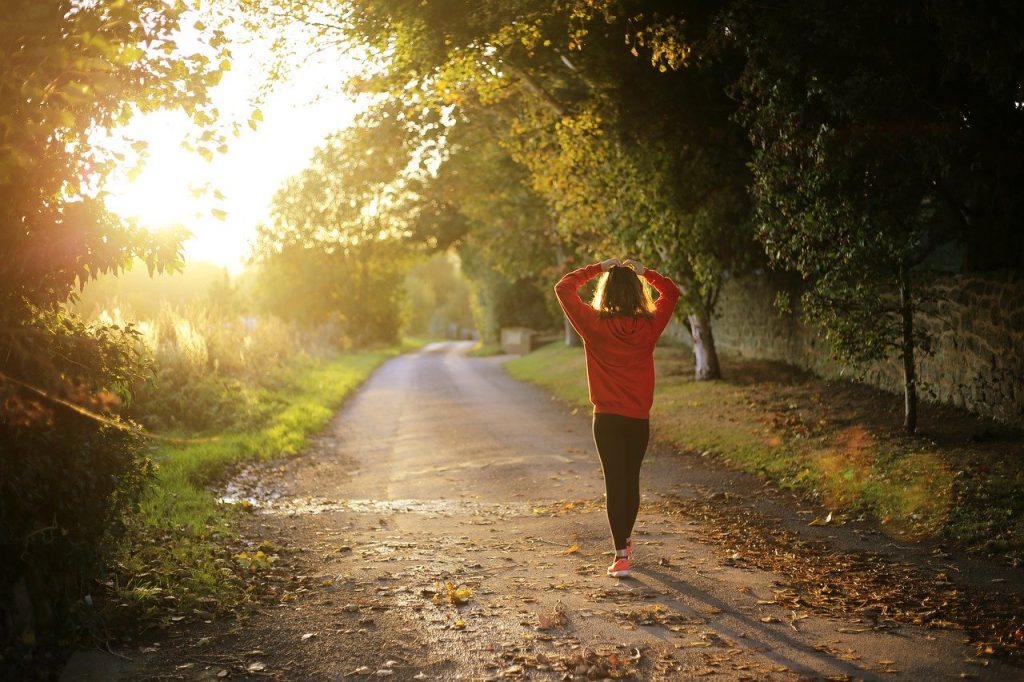 "Since I have a small kid, we have found interesting ways of remaining physically active – each evening we run and jump in the room, then we turn on the TV, play some songs and dance on the songs for around 15-20 minutes – so we have around 30 minutes stretching, and cardio. ? While we are doing this, my wife follows an app program for home workout and we all exercise together. If you haven't tried this, I suggest it – it is really fun!" – Aleksandar & Sanja
"Before Coronavirus I was attending regular weekly CrossFit Sessions. Going to CrossFit group workouts helps me build up a routine that is a huge personal benefit. And even though the gyms are closed we manage to attend online CrossFit sessions. The space, equipment, and exercises during the home workout are limited, but there are a variety of programs that can be implemented and the end result is very similar to going to the gym." – Aleksandar
"Before Coronavirus hit us, I had regular weekly training sessions with my CrossFit crew. I trained for two hours, three to four times a week. Things went bad after COVID-19 came into our country and the government started banning events where more people gathered together. The training sessions were stopped and it kinda felt like the world is going to end. But, fortunately, following world trends, we started having online sessions with some improvised equipment. This might sound funny at first, but I am telling you, you should not underestimate these online sessions since at occasions they can be harder than they used to be. Anyway, we are going to maintain the shape and condition until we are waiting for this to pass. I am occasionally joining these sessions too. I took advance of this entire situation as well and made some investment in equipment that will help me in staying fit and in shape. I bought myself kettlebells, dumbbells, a pull-up bar, etc. and turned my room in so to say, a mini CrossFit box. I train at home almost every day, either by joining our online sessions or by looking for some exercises on YouTube. There are tons of different and good exercises there. My advice for everyone is: The sun comes after the rain. We will overcome this situation for sure. And meanwhile, stay positive and train more. Be creative and use everything you can for that. Kitchen, stairs, table, chairs, walls, bottles, even brooms can do too." – Ilija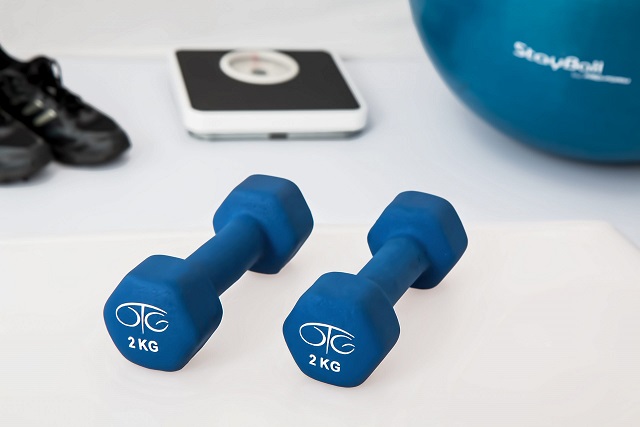 "I have been training since I was 6. I have been into sports and sporting activities almost my entire life. With the situation that we have now with COVID-19 things have changed, including my daily routine of work and fitness. To stay fit, I have changed my workout routine – I am working out from home. I have been working out every day (I am home I have nothing to do in my spare time except watching Netflix and learning new things). Previously I went to the gym almost every morning before work and I exercised with weights. Now my exercises are mainly with my body weight (calisthenics ), push-ups, pull-ups, abs workout, plank variations, and cardio using Orbitrek. The situation is hard with the COVID-19 but that doesn't mean we should be in our beds all day and wait for it to be gone. We can stay healthy and fit if we want." – Andrej
These are some of our employees who decided to share how they keep their shape during the #stayathome period. How do you stay active during this period? Are you following some online program, or are you engaged in activities that you have planned for yourself? Share your comments.