Aleksandra has been part of the the IT sector for almost ten years and has extensive experience and knowledge in the QA area. She has started her career in ⋮IWConnect, and after pursuing other opportunities, she decided to return back. In addition, read why she decided to return to the place where as she says feels like home and has immense opportunities for growth.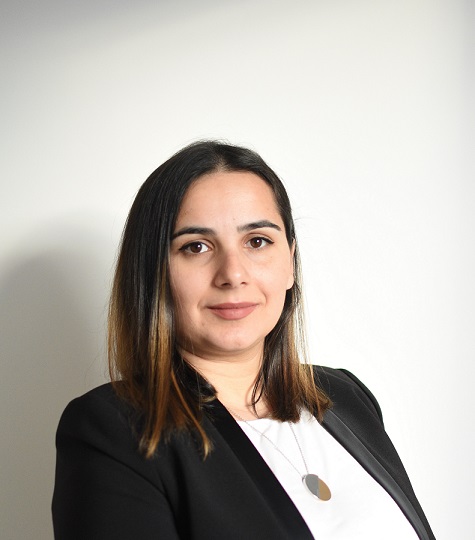 Tell us a bit more about yourself and your working experience
I am a proud mom and wife, a cheerful person that enjoys music and traveling. I have started my professional experience in the IT industry 9 years ago, and my first working experience was exactly here in ⋮IWConnect as a QA engineer. After several working experiences in other companies, I have joined ⋮IWConnect for the second time as a Senior QA engineer.
Two years after I started working at ⋮IWConnect I decided to pursue other opportunities, in terms of expertise and technology stacks, explore the world, and I started working for another company.
Seven years since I left ⋮IWConnect and after couple of job swaps in few major IT companies on Macedonia, I started feeling "homesick" and slowly realized that ⋮IWConnect is the right place for my professional growth at this stage of my career. The company is growing fast and focuses on people and their professional success, while engaging their employees on a lot of interesting and exciting projects.
What makes your working experience here different that other working experiences that you had?
The freedom to express your opinion
Employee Appreciation initiatives
The culture of supporting each other
Opportunities for growth
How does the company culture influence your everyday work?
It's been a couple of weeks since I have returned back and I must admit that I'm still getting used to the current company culture – which is slightly different than 7 years ago.
What do you like the most about your job?
I like that the QA job is comprehensive, and also importance of QA of SDLC. I consider myself as a Test Developer as opposed to the traditional understanding of QA. This mindset opens a broad set of opportunities and technical challenges, and keeps me up to date with the latest IT trends. I also consider myself an advocate for QA processes and principles as well as positioning QA within organizations.
Similar Posts:
Having in mind the importance of company culture on people, their growth and business growth as well, our mission is to constantly improve it. In addition, read Why corporate culture is becoming even more important?
If you want to join our QA department, check our open position for QA engineers: QA Engineers.
Author
Andrijana Dimitrievska
Latest 5 posts from Andrijana